Your go-to digital logistics platform
Simplify your move with our network of 600+ movers across Europe
Trusted by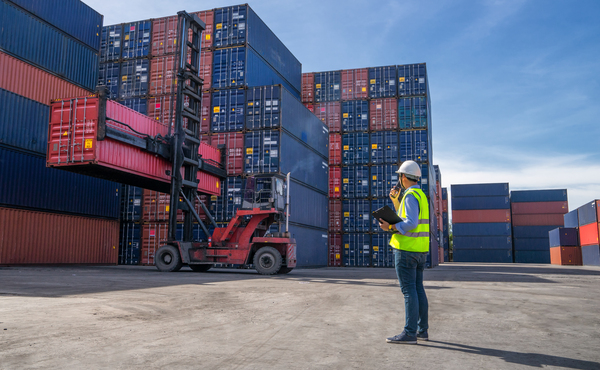 Container Shipping
Globalization has increased worldwide trade, which in turn has boosted the container transport business. Almost 90% of global trade is transported by ships, and container shipping has become the most popular method of transport.
A container ship is a ship that is specifically built to transport containers and has cranes on board for doing so. Some of these vessels are over 20,000 containers in size, making them among the largest in the world.
Container ship - The ideal solution for merchant's vessels
There are numerous reasons why container ships have become the primary mode of commercial shipping. To begin with, shipping containers are extremely productive and inexpensive. They are a popular choice among businesses that need to ship goods over long distances due to their inexpensive per-unit operating costs and huge cargo-carrying capacity.
Second, container ships can adjust to changing conditions. They are adaptable to changing global commerce needs and can transport anything from food and clothing to electronics and machinery.
Furthermore, cargo is safe on container ships due to the numerous security systems in place to prevent theft. Standardized containers reduce the likelihood of cargo loss or damage during transportation, and today's container ships are supplied with cutting-edge security systems to further protect cargo.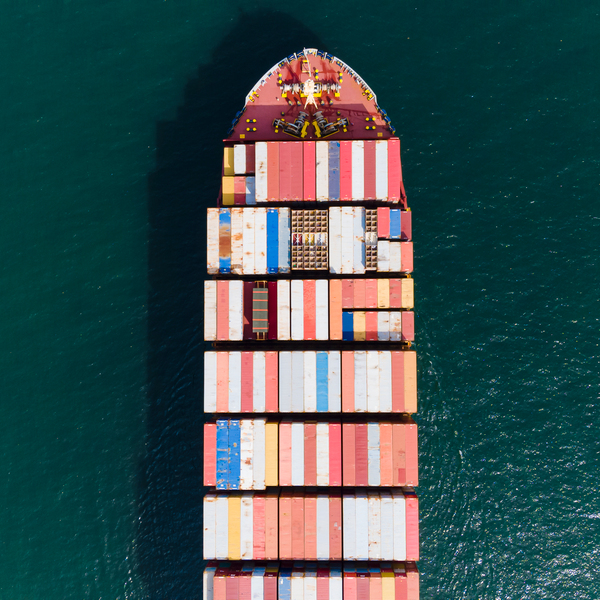 Our advantages
Moovick is an online marketplace that facilitates freight shipping by linking shippers and carriers. When it comes to container shipping, there are various benefits of employing Moovick: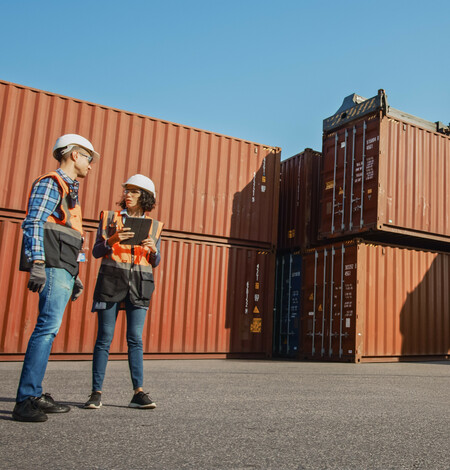 Accessing a large network
Moovick offers access to a vast network of carriers who provide container shipping services, which means shippers can quickly discover carriers that can deliver their cargo efficiently and at a low price.
Real-time monitoring
Moovick offers real-time shipment tracking, allowing shippers to follow the progress of their shipping containers in Europe and guarantee that it arrives on schedule and in good condition.
Competitive pricing
Shippers can use Moovick's digital platform to compare prices from numerous carriers and choose the most competitive alternative, which can help them save money on shipping costs.
Reduced paperwork
Moovick automates several administrative activities associated with shipping, such as drafting bills of lading and tracking documentation, saving shippers time and reducing the chance of errors.
Increased communication
Moovick's platform enables shippers and carriers to communicate directly with one another, which can assist in ensuring that everyone is on the same page when it comes to shipment details and any concerns.
Container Shipping to Europe
Several companies find that shipping containers to Europe is the best and most convenient way to convey their goods across oceans and continents. Due to Europe's dominance in international trade, container shipping has developed into an integral part of the global supply chain, linking manufacturers, distributors, retailers, and consumers all over the world.
Container shipping to Europe, whether by sea or land, is an attractive choice for businesses wishing to extend their reach into markets since it provides a cost-effective and secure means to transfer goods. It is recommended to hire a reliable and professional freight forwarder or shipping carrier when booking container shipping to ensure a stress-free and timely delivery.
How Much Does Shipping to Europe Cost?
Shipping costs to Europe depend on factors such as distance, shipping method, cargo type, and service level desired. When transporting huge quantities of commodities, sea transportation is typically the most cost-effective choice. From $1,500 to $5,000, you may send a conventional 20-foot container from the United States to Europe. It is advised to compare prices from various goods forwarders or shipping companies.
In case you have been asking, how much does a container ship cost? Well, a container ship's price might change depending on its dimensions, kind, age, condition, and whereabouts. A brand-new ship container can cost anywhere from tens to hundreds of millions of dollars, and that doesn't even account for the continuing expenditures of maintenance and operation. It may be more cost-effective for firms to lease shipping equipment or hire an outside shipping service.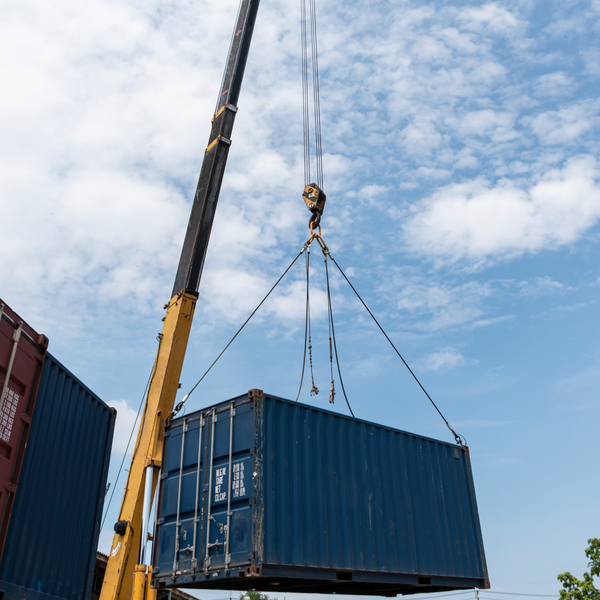 Different dimensions of Shipping containers
Containers for transporting goods are available in a wide range of standard sizes, including 20-foot and 40-foot containers as well as high-cube, open-top, reefer, and flat-rack containers. Common container sizes are 20 and 40 feet in length, with the high-cube container offering additional height. Flat-rack containers, which have no walls or roofs, are used for cargo that can not fit into normal containers owing to their size or shape, while open-top containers are used for enormous or bulky goods. Reefer containers are refrigerated and used for cargo that must be kept at a specific temperature.
Start Your International Container Shipping to Europe with Moovick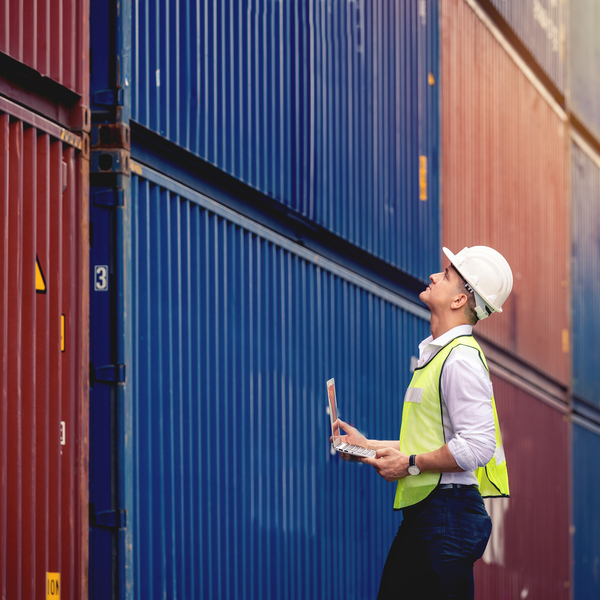 With an excellent freight forwarding service operational within Europe, Moovick can help your businesses in a variety of ways, including setting up transportation, clearing customs, and providing insurance. Shipping containers to Europe has never been easier than it is with Moovick's expertise.
Contact us
The logistic service from Moovick enables you to take your operational efficiencies to a whole new level. You can place orders at short notice, and we will ensure fast delivery to your desired location. Contact us now with the below details and we will get back to you as soon as possible.