Your go-to digital logistics platform
Simplify your move with our network of 600+ movers across Europe
Trusted by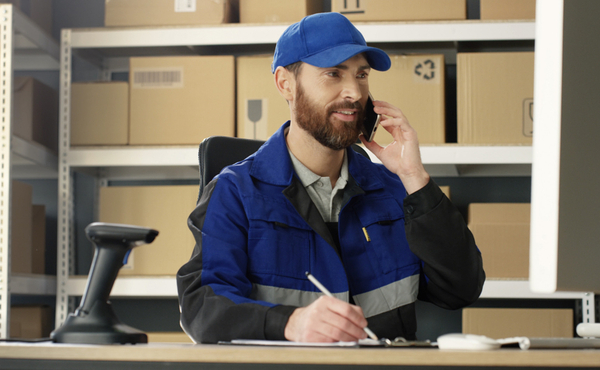 Moovick, Your Shipping & Logistics Partner
Logistics services are key when we are conducting business regardless of the scale. Both small and medium-sized enterprises benefit from logistics services every day. eBay is one of the leading e-commerce giants globally. However, similar to this giant, others like Asos, Otto, and Zalando, also provide logistics services to their clients. In this article, we are going to briefly look at these services, then compare them to Moovick. Which is a sublime logistics provider. Besides, we are going to answer frequently asked questions to help you get a better understanding of the big picture.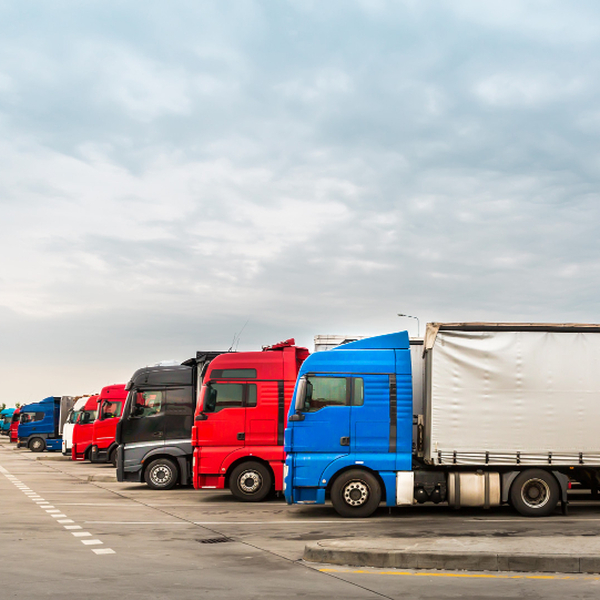 How the Service Works
Regardless of the service provider, there are universal similarities in the services they offer.
Ebay's logistic services are flexible, they are more customer-oriented and lack flexibility. DHL and FedEx are well-known and trusted partners of the e-commerce giant. However, they might not be cost-effective when it comes to smaller volumes of shipments. Moovick's services are focused specifically on small and medium-sized enterprises.
For a safe shipping process to take place you must do thorough research. Prepare your goods to be shipped in the right way. Typically this includes the goods being neatly sealed and placed on pallets according to the freight forwarder's wishes.
Zalando Fulfillment Solutions (ZFS) as well as Zalando transport are useful services for their clients. They too provide a great online space for sellers as well as buyers for finding the best deals. Once you set up your business you are ready to go. Though, when it comes to transportation, smaller-sized businesses need a partner too. One that will provide the right mode of transport for a reasonable price. This is Moovick.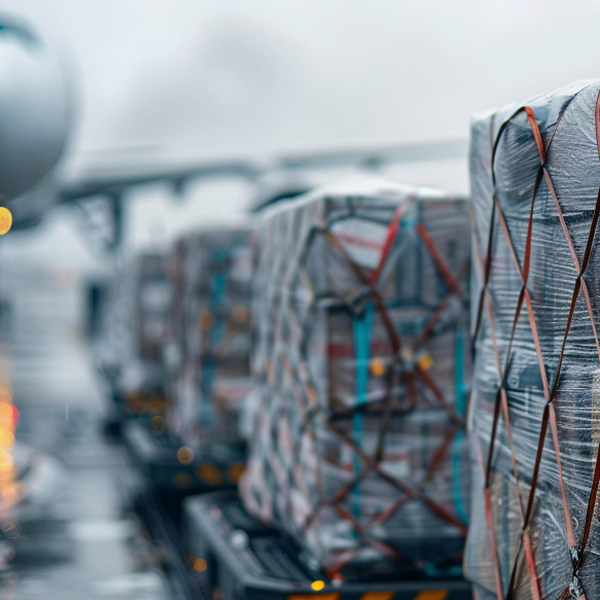 Asos also has been experiencing rapid growth. With over 100a million placed orders in its previous financial year, they are considered a new member of the dominant e-commerce players globally. They made a new deal with Maersk as their new global logistics partner. Moovick here too can be helpful.
Otto Logistics is providing businesses with great logistics and transportation services worldwide. Though, their main focus is the big fish in the sea. Moovick on the other hand is a fully customizable service provider that you can hire for FTL or even LTL shipment options as well.
Benefits of using the service for business which cooperating with Ebay, Zalando, Asos, Otto, and other
For businesses selling their products through popular online marketplaces like eBay, Zalando, ASOS, Otto, and others, partnering with Moovick's logistics services can bring several benefits, including:
Seamless shipping management that simplifies logistics and transportation aspects of your business.
Improved efficiency and speed of shipping, ensuring a better customer experience.
Access to a wider network of online marketplaces, including eBay, Zalando, ASOS, Otto, and many more.
Reduction in shipping costs through streamlined processes and optimized shipping routes.
Dedicated support team that can assist with any shipping-related issues.
Customizable shipping solutions that cater to the unique needs of your business.
Integration with popular eCommerce platforms and marketplaces, allowing for seamless shipping management.
Real-time tracking and monitoring of shipments, providing increased visibility and control over the shipping process.
Ability to scale shipping operations as your business grows, without the need for additional resources or infrastructure.
Improved overall profitability and customer satisfaction through a more efficient and effective shipping process.
How to Get Started with Moovick
This logistics solutions provider will surely satisfy your needs when it comes to transport. With a few easy clicks, you can sign up for Moovick's customizable services. Depending on the size of your shipment, you can request different-sized vans. After filling out a quick and easy form regarding your needs a price is calculated and the delivery is on its way as soon as possible. Moovick takes care of all the important busy-work. This includes insurance, as well as driving and loading of your shipment among others.
Examples of shipping quotes to distribution centres
Below are some of the shipping quotes that might come in handy when you plan your next delivery. The cost of the service is decided based on the journey of 1 pallet considering it's a full load. Based on your pick-up address the prices may vary. Here is an estimated cost for delivery to some of Zalando's warehouses as an example:
Brieselang €121,37 (FTL € 1.195,20)
Erfurt €112,11 (FTL €1.104,69
Lahr €99.77 (FTL € 1.160,23)
Mönchengladbach €83.31 (FTL€ 441,87)
FAQ
1
What types of goods can be sent using the service?
With Moovick's services you can transport the vast majority of cargo you can think of. This includes but is not limited to everyday items such as furniture, electronics, gadgets, and so on. Using our flexible services, you can always be sure to have the right-sized vans that can easily transport the required goods.
2
How Long Does it Typically Take for Goods to Besent to Warehouses?
Depending on the volume and type of cargo as well as the destination of the shipment, this could take anywhere between just a couple of hours to 4 days within the European Union.
3
In Which Area are the Services of Moovick Fastest?
In Europe. Germany and The Netherlands are the fastest to reach.
4
What Happens If My Goods are Damaged During Shipping?
The shipper always has insurance on the delivered items.
5
Can I Track my Shipments?
Yes. You can easily track your shipments via Moovick's online platform. You can stay in touch with our drivers and see them at their live locations if need be.
6
Can I Cancel or Modify my Shipment Once it's Been Placed?
Yes, you can. However, terms apply. If you cancel your booking 48 hours before the delivery begins, you get an 80% refund. If you cancel less than 48 hours before, you will receive a 50% discount. If you have to cancel on the same day, unfortunately, we are unable to refund your costs. For further information please visit our website and see our cancellation and refund policy.
Discover all services
Our consistent service and quality methods enable us to provide things quickly. Whatever your challenges are, we will work with you to find the best solution.
Customer Speak

Have had an incredible journey organising the stands for our toy brands and to see it all come to life! Grateful for my team and collaborating with Moovick and our other partners to make it all happen. #NurembergToyFair

I highly recommend Moovick for any business looking for logistics support. Their team of professionals made the entire process stress-free and efficient. They were responsive to our needs, took great care of our belongings, and provided excellent customer service throughout. Thank you, Moovick, for a job well done!

I cannot recommend Moovick enough for their outstanding manpower supply services for handyman work. The team of professionals were efficient, skilled, and Moovick provided excellent customer service. They went above and beyond to ensure that our needs were met and the work was completed to our satisfaction. Thank you, Moovick, for making our project a success!
Contact us
The logistic service from Moovick enables you to take your operational efficiencies to a whole new level. You can place orders at short notice, and we will ensure fast delivery to your desired location. Contact us now with the below details and we will get back to you as soon as possible.