Your go-to digital logistics platform
Simplify your move with our network of 600+ movers across Europe
Trusted by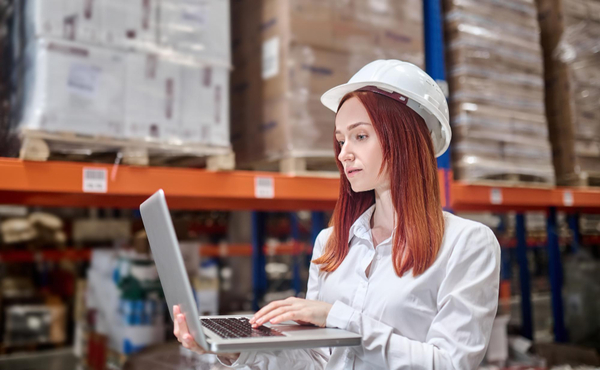 Ecommerce logistics
What is ecommerce logistics?
Ecommerce logistics refers to the management and coordination of various activities involved in the movement of goods and services within the realm of online retail.
As the demand for online shopping continues to soar, efficient logistics solutions for ecommerce are essential for the success of ecommerce businesses.
Ecommerce logistics companies specialize in providing comprehensive services that streamline the entire supply chain process, from warehousing and inventory management to order fulfillment and last-mile delivery.
These companies employ advanced technologies and strategic planning to optimize the movement of products, ensuring timely and accurate deliveries to customers. With their expertise in handling high volumes of online orders, ecommerce logistics companies play a crucial role in enhancing customer satisfaction and maximizing operational efficiency for online retailers.
By leveraging their knowledge and resources, these companies enable ecommerce businesses to focus on their core competencies while leaving the complexities of ecommerce logistics management to the experts.
Companies we supported




















Book your moves in a few steps. Let's go!
Our 3pl e commerce logistics solutions
Our company, Moovick, offers comprehensive 3PL (third-party logistics) solutions specifically tailored for e-commerce businesses. As an industry-leading e-commerce logistics partner, we understand the unique challenges and complexities involved in managing logistics for online retail. With our expertise in e-commerce logistics management, we provide a range of services that ensure seamless and efficient operations for our clients. From inventory management and order fulfillment to warehousing and last-mile delivery, we have the capabilities and resources to handle all aspects of the supply chain.
Our dedicated team works closely with e-commerce businesses to design customized logistics strategies that align with their specific requirements and goals. By partnering with Moovick, e-commerce companies can optimize their operations, reduce costs, and deliver exceptional customer experiences.
With our reliable and scalable 3PL e-commerce logistics solutions, we enable businesses to focus on their core competencies while entrusting their logistics needs to a trusted and experienced partner. Read further on our website to learn more about how we can support your e-commerce logistics needs.
Tailored E-commerce Logistic Solutions
Moovick is a leading e-commerce logistics provider that specializes in delivering tailored solutions to meet the unique needs of online businesses. Our comprehensive range of e-commerce logistics services is designed to streamline operations and enhance efficiency throughout the supply chain.
With a deep understanding of the industry, we offer customized solutions that encompass every aspect of logistics management. From inventory optimization and order processing to warehousing and fulfillment, our team of experts ensures seamless operations at every step. By partnering with Moovick, e-commerce businesses can leverage our cutting-edge technology and industry expertise to drive growth, reduce costs, and deliver exceptional customer experiences.
Whether you are a small-scale online retailer or a large e-commerce enterprise, our flexible and scalable solutions are designed to cater to your specific requirements. Trust Moovick as your e-commerce logistics partner to unlock the full potential of your online business. Continue reading more information about our tailored e-commerce logistic solutions.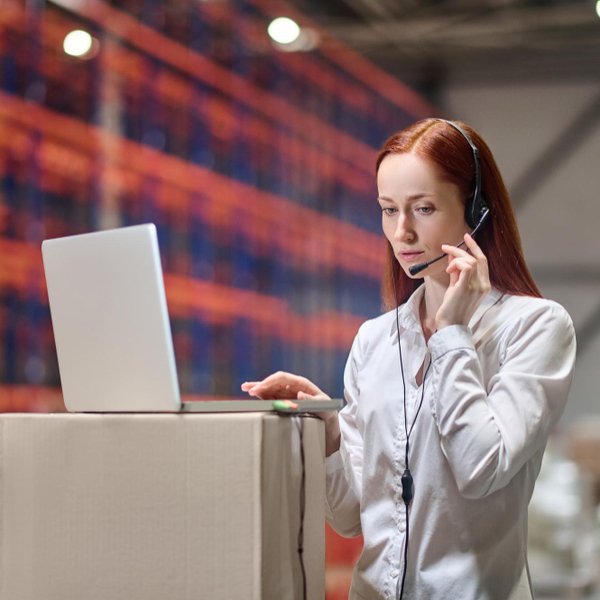 Minimize logistical costs with Moovick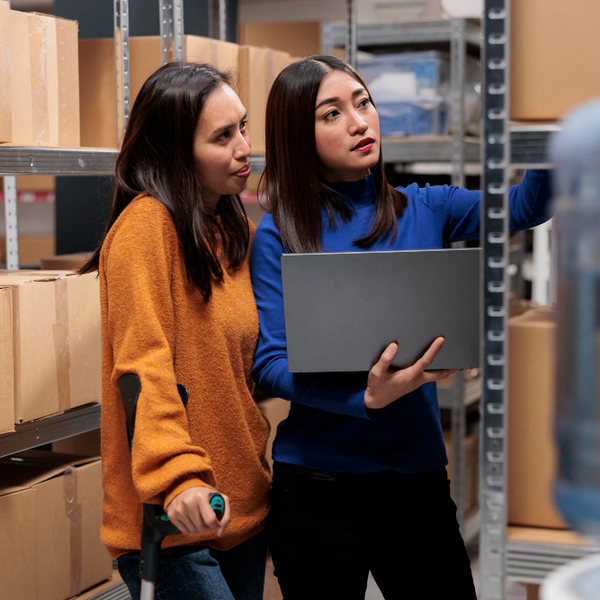 Moovick offers innovative e-commerce logistics solutions that are specifically designed to help minimize logistical costs for ecommerce startups in the online retail space. As a trusted logistics partner, we understand the financial challenges faced by e-commerce startups and aim to provide cost-effective solutions without compromising on service quality.
Our tailored logistics services cater to the unique requirements of startups, ensuring efficient inventory management, order fulfillment, and timely deliveries. By leveraging our expertise and industry knowledge, startups can optimize their logistical operations, reduce expenses, and allocate resources more effectively.
Moovick's commitment to utilizing advanced technologies and streamlining processes allows us to offer competitive pricing options, making us the ideal choice for cost-conscious startups in the e-commerce industry.
Why choose Moovick for e-commerce logistics?
When it comes to e-commerce logistics, there are several compelling reasons to choose Moovick as your trusted partner. As a leading e-commerce logistics provider, we prioritize customer satisfaction and offer a range of benefits that set us apart from the competition.
First and foremost, Moovick boasts extensive expertise in the e-commerce industry, equipping us with in-depth knowledge and understanding of the unique challenges and requirements specific to online retail. With years of experience, we have honed our capabilities to deliver efficient and tailored solutions that cater to the diverse needs of e-commerce businesses and ease the process for e-commerce logistics managers.
Furthermore, our commitment to cutting-edge technology and innovative solutions allows us to stay ahead of the curve. We leverage advanced logistics management systems and tools to streamline processes, optimize inventory management, and ensure seamless order fulfillment.
By embracing technology, we enhance operational efficiency, reduce errors, and provide real-time visibility into the supply chain.
At Moovick, we pride ourselves on our exceptional customer service. Our dedicated team of logistics professionals works closely with clients to understand their specific goals and challenges, enabling us to provide personalized solutions that address their unique requirements. We prioritize open communication, transparency, and prompt responsiveness to ensure a seamless partnership and exceed customer expectations.
Additionally, Moovick offers scalability and flexibility in our e-commerce logistics services. Whether you are a small-scale online retailer or a rapidly growing e-commerce enterprise, we have the resources, infrastructure, and expertise to adapt to your evolving needs.
Our solutions are designed to accommodate growth, ensuring that we can support your business as it expands.
Customer Speak

Have had an incredible journey organising the stands for our toy brands and to see it all come to life! Grateful for my team and collaborating with Moovick and our other partners to make it all happen. #NurembergToyFair

I highly recommend Moovick for any business looking for logistics support. Their team of professionals made the entire process stress-free and efficient. They were responsive to our needs, took great care of our belongings, and provided excellent customer service throughout. Thank you, Moovick, for a job well done!

I cannot recommend Moovick enough for their outstanding manpower supply services for handyman work. The team of professionals were efficient, skilled, and Moovick provided excellent customer service. They went above and beyond to ensure that our needs were met and the work was completed to our satisfaction. Thank you, Moovick, for making our project a success!
Contact us
The logistic service from Moovick enables you to take your operational efficiencies to a whole new level. You can place orders at short notice, and we will ensure fast delivery to your desired location. Contact us now with the below details and we will get back to you as soon as possible.