Your go-to digital logistics platform
Simplify your move with our network of 600+ movers across Europe
Trusted by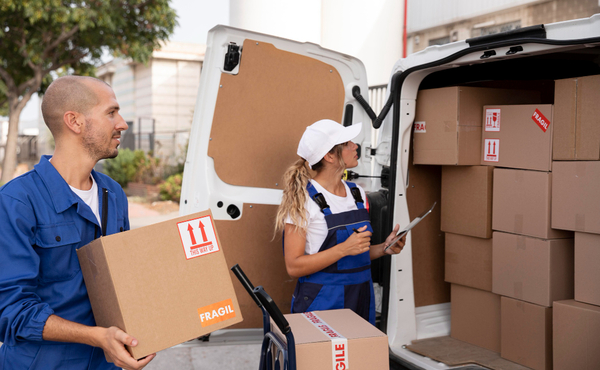 Office Relocation
Corporate office relocation can be a daunting task for any business, but with proper planning and execution, it can be a smooth transition. The first step is to create a detailed plan outlining the timeline, budget, and goals for the move. This should include identifying key stakeholders and assigning roles such as accessibility, parking, and proximity to public transportation. Once the new location has been chosen, it's time to start packing and organizing the move with office movers. This includes hiring a corporate relocation company or commercial movers, obtaining necessary permits, and arranging for IT and telecommunications services to be set up in the new space. With the right planning and execution, corporate relocation can be a positive experience for all involved.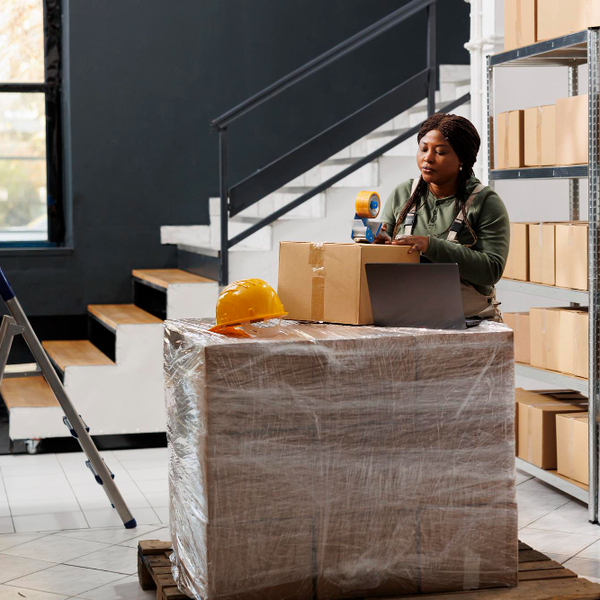 Companies we supported




















Plan a company move
To ensure a smooth and successful move, it's essential to plan and coordinate effectively. Here is what corporate relocation services Moovick offers you: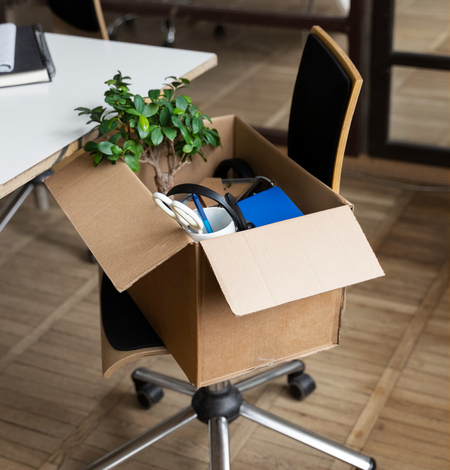 Assess your needs
Moovick's team of experts will work with you to understand your company's specific requirements and create a tailored plan to meet your needs.
Schedule the move
Moovick's team will coordinate with your company to schedule the move at a time that minimizes disruption to your operations.
Pack and move
Moovick's professional movers will pack up your office and safely transport your equipment and belongings to your new location
Set up and settle in
Moovick will assist with setting up your new office, ensuring that everything is in its place and that your employees can start working as soon as possible.
Sit and relax
By working with Moovick, you can ensure that your company move is executed smoothly and efficiently, minimizing downtime and maximizing productivity.
FAQs
How can I be sure that my equipment will arrive safely?
Moovick's team of experts has years of experience in office relocation services of all shapes and sizes, so you can trust that your equipment will be in good hands. They use high-quality packing materials and state-of-the-art transportation vehicles to ensure that your equipment is protected during transit. In addition, Moovick offers real-time tracking, so you can monitor the location and status of your shipment at any time. This gives you peace of mind knowing that your equipment is on its way and that you can track its progress.
Do you offer storage options?
Yes, Moovick provides storage services to customers who want temporary storage of their items during a relocation. These storage choices may include both short-term and long-term storage solutions. Storage may be provided in the form of safe storage containers, storage, apartments, or storage facilities. Some movers may provide on-site storage, while others may work with storage facilities to provide off-site storage.
Can you move all our equipment at once?
It is determined by the size and number of objects, as well as the moving company's skills. Being an office relocation specialist Moovick has the capacity to transport all equipment at once, whereas others may require many journeys. To assess the moving company's capacity to transfer everything at once, discuss your individual wants and items with them.
Are there any items that you can't move?
Moovick can move most household and office items, however there are certain items that are restricted for safety reasons, such as hazardous materials, live animals, and perishable goods. Movers also typically do not move items of extreme weight, such as safes and pianos, without proper equipment and additional manpower. If you have any questions, you can always contact the customer support team.
What other services does Moovick provide?
Except moving and transportation, Moovick also provides a variety of associated services, such as:
Loading and unloading
Cleaning Service
Handyman service
Storage solutions
Cleaning services
Junk Hauling
What kind of businesses are you able to relocate?
Moovick offers a range of office relocation services. The specific services offered by Moovick may vary, but they typically provide support for all aspects of the relocation process, including planning, packing, transportation, and setup at the new location. To ensure that they can meet your specific needs, it's best to contact Moovick and discuss your specific requirements.
Discover all services
Our consistent service and quality methods enable us to provide things quickly. Whatever your challenges are, we will work with you to find the best solution.
Contact us
The logistic service from Moovick enables you to take your operational efficiencies to a whole new level. You can place orders at short notice, and we will ensure fast delivery to your desired location. Contact us now with the below details and we will get back to you as soon as possible.