Your go-to digital logistics platform
Simplify your move with our network of 600+ movers across Europe
Trusted by



Van Transport
B2B logistics, freight forwarding, exhibition logistics, and employee and office relocation are just a couple of expenses that require businesses to seek logistics solutions. Trucks are solid choices but vans are often preferred. According to the ACEA, there are currently 29 million vans on European Union roads. Vans are versatile in shipping cargo and passengers. Need to upgrade your business logistics today? Moovick is your guide to van transportation in 2023.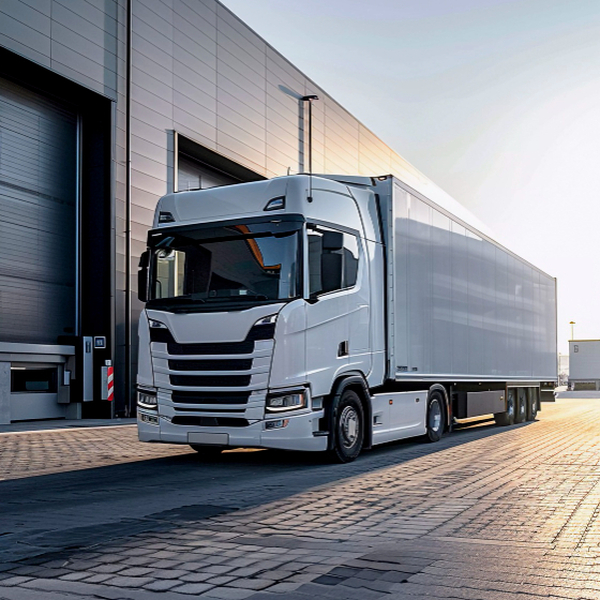 Companies we supported




















Book your moves in a few steps. Let's go!
FAQs
How Much Does It Cost To Rent A Van With A Driver?
Renting a van with a driver is easier than you think. With the click of a button, you can secure a moving truck rental for 50% less than other moving companies on your chosen route. However, keep in mind that the final cost of renting a van with a driver might depend on:
The date of moving
What you're transporting
Your delivery route
The availability of the man with a van
How does Moovick find such low van rental prices?
Hundreds of businesses choose Moovick every year for their logistics, transportation, and van hire needs around Europe. We rely on the concept of a 'virtual fleet'- a concept that gets you the best affordable drivers without the burden of maintenance, gas prices, or vehicle insurance. Our prices are some of the most competitive and affordable in the industry. Moovick brings drivers and businesses who need their expertise together. We recruit professional and destination-ready drivers. Your business can expect up to 50% lower van transportation rates. This is a steal compared to other logistics companies.
Which van is the right one for me?
Moovick offers businesses the chance to get delivery service via trucks and vans. If you want to book a van with a driver for your business, you need to figure out available cargo van is best for you. The type and size of cargo you're trying to ship is one way to know the right van. You need to compare the prices of available van drivers. This should help you choose the one that fits your logistic needs and budgets. What's more, unlike most traditional movers, Moovick offers several unique van options. Look for reviews, routes, prices, and relevant information to help you pick the best. You can also call the driver to find out other specific and important details, policies, and discounts.
Can I rent the van abroad?
Yes, you can rent the van abroad as Moovick operates in over 20 European countries, including Germany and the Netherlands. Keep in mind that international van hire with driver is a lot more stressful than domestic. They require more insight into the movement of goods or pieces of equipment across borders. This is exactly where our experienced move managers thrive. They have all the answers to your questions about documentation, insurance, and more.
Can I rent a van without a driver?
No, you cannot rent a van without a driver. Moovick's man with a van is committed to connecting businesses with van transportation. If you require logistics services, Moovick only permits van rental with driver.
Until when can I cancel my booking free of charge?
Businesses that use Moovick's van transportation may cancel their booking for a van with driver at any time before delivery begins. There are no charges if you cancel a service request before the Service Provider approves it. Just go to your order page and click on [Cancel]. Late cancellation done after approval carries charges. Read about the rest of our cancellation policy here.
Can I rent a van even for a few hours?
Yes. We have a community of registered drivers who are committed and professional. They look forward to the next appointment request even if it means same-day delivery for a business. Sometimes they have to attend to rentals with Munchen that last a few hours too. While they can cope with such demands on short notice, it is best to pre-plan your appointment with Moovick drivers. Book your appointment a week before to get the best seamless van transportation service.
What are the benefits of renting with Moovick for my business?
Renting with Moovick for your business logistics needs carries some benefits you can't find anywhere else. Here are some of the advantages of using Moovick for your business:
Moovick offers low van rental prices
Superb customer communication management
Access to an impressively comprehensive logistic operation that includes product handover, transportation, and storage.
Access to pre-scheduled and last-minute transportation or deliveries done by professional and registered drivers.
Curated and verified delivery networks make delivery drop-off more reliable
How can I pay for my rental?
This will depend on the setup of your business rental account and what country you are renting in. We can work with your company to determine what payment method works best and will implement it as agreed.
Remember that Moovick drivers aren't employees of the company but a part of our extensive logistic network serving your needs. They help you move your consignment with their van approved and checked by us. To make the process seamless and quick, package all items securely. It is also best to state the content of the consignment beforehand especially if they are fragile. This helps keep all parcels damage-free.
Contact us
The logistic service from Moovick enables you to take your operational efficiencies to a whole new level. You can place orders at short notice, and we will ensure fast delivery to your desired location. Contact us now with the below details and we will get back to you as soon as possible.