Back
How can I become a German citizen?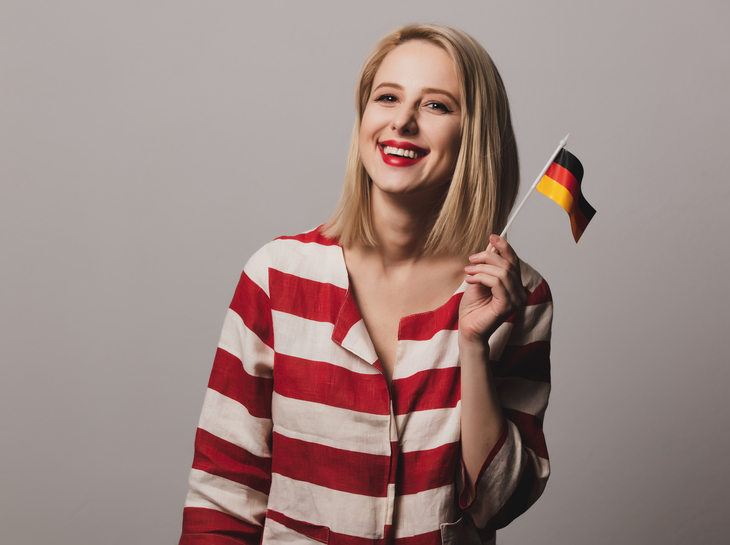 Getting German citizenship might be the natural step if you've moved your whole life (maybe even with the help of Moovick) and you now want to enjoy the benefits.
But foreign bureaucracy can be confusing. So, if you're wondering how to get German citizenship, you're in the right place.
Why Become a German Citizen
By becoming a citizen you'll enjoy all the rights and obligations other Germans do.
If you don't have German parents or a German partner, you can qualify for citizenship by naturalization. The process is open to everyone who's spent at least seven uninterrupted years living in Germany as a resident.
Some benefits of German citizenship are:
Voting and being elected in local, federal, and European elections
Access to all professions, including working in public service
Enjoying the freedom of movement within the EU, EEA, and Switzerland
Easily obtaining visas for countries outside Europe (German citizens travel visa-free or with a visa on arrival to 190 countries!)
Enjoying less bureaucracy, since you'll no longer need a residence permit or frequent Foreign Citizens' Registration Authority
Citizens can pass down their citizenship to their children and sponsor the citizenship of their spouses, as well as travel freely, work in public service, and vote in all elections.
German Citizenship Types
There are several ways to become a German citizen:
As a minor, you become a citizen by:
birth in wedlock;
birth out of wedlock to German citizens;
by adoption: as a minor;
by legitimization according to German law.
As an adult, you can become a citizen:
by marriage;
by naturalization.
It's also possible to get German citizenship after 6 years if you're a holder of an EU blue card and living in Germany.
Submitting a German passport application is only possible if you're currently a German citizen. If you're waiting for citizenship or don't comply with all the conditions, you cannot hold a German passport.
Requirements for German Citizenship by Naturalization
The current German citizenship requirements for naturalization are:
You've been living in Germany legally for at least eight years and have an appropriate residence permit. The period can be shortened to seven years by attending an integration course.
Your command of German is at least at the B1 level.
You pass the naturalization test on the legal system, society, and living conditions.
You have suitable means of living in Germany.
You have no serious criminal offenses.
You agree to give up your previous citizenship, in cases where your country's law allows for this.
Sometimes, you can apply for naturalization earlier than after eight years. Families of foreigners who qualify can be naturalized along with the person who qualifies, giving them an option of becoming German citizens together.
Command of the German language is essential for integration. By demonstrating that your level of German is at the level of B2 or higher and you've lived in Germany for at least six years, you can submit a naturalization application after 6 years.
Process of Naturalization for German Citizens
First, you get the application form from the appropriate official body in your town, which will let you know who handles your naturalization process.
The bodies are:
the immigration authority for your town,
the Youth Migration Services (JMD),
the Migration Advice Service for Adult Immigrants,
the municipal or district administration.
The body responsible will then schedule a session with you, explain the process, and point you to the appropriate offices. This way, they'll guide you through applying for German citizenship.
The cost of the naturalization procedures for adults is €255 and €51 for each dependent minor.
You'll be required to take a naturalization test of 33 questions on German legislature, history, and society. Some questions in the test might be specific to the Bundesland you're living in.
German Passport Requirements
German law requires every citizen to hold an identification document, so applying for a passport or an ID card is mandatory.
For the passport application, you need a suitable, recent photo and documents that prove your German nationality, for example, a naturalization certificate.
First, make an appointment with the Bürgeramt of the municipality you're registered in. You have to bring all the necessary documents and photos. At the appointment, they'll be taking fingerprints from both your index fingers for the biometric chip, stored in your passport.
After filing your application, the passport will be ready for collection at the Citizens' Office within six weeks.
German Passport Renewal
When renewing your German passport, you'll need to bring a recent photo of the proper size and your previous passport. Passports are biometric, they cannot be extended and you will be issued a new one. Biometric passports also have a new, secure German passport number format of nine characters starting with a consonant.
The fee you'll have to pay for the passport ranges from €60 for a 32-page passport to €82 for a 48-page. The fee for children's passports and passports for people under 24 is lower.
Can I Get German Citizenship as an EU National?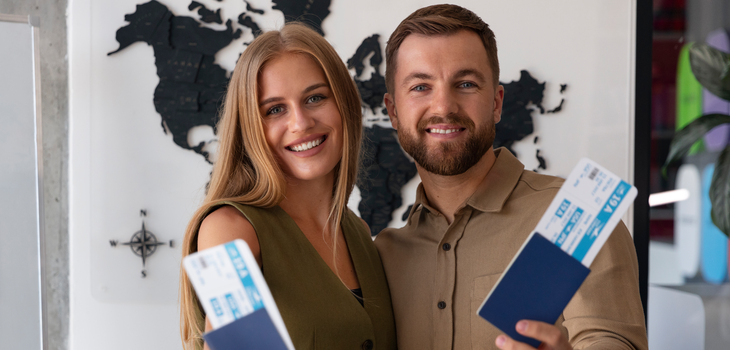 You can get German citizenship as a citizen of another EU member state and you get the added benefit of retaining your original citizenship if that complies with the laws of your country.
German law also states that any German nationals moving to countries within the EU are entitled to keep dual citizenship on the principle of reciprocity.
German Dual Citizenship
Germany allows for dual citizenship in cases of:
Citizenship by birthright - automatic.
Citizenship by declaration of ancestry - automatic.
Citizenship by naturalization.
Retaining citizenship.
Dual citizenship in cases of naturalization is possible only if your home country doesn't allow you to renounce your citizenship, you have refugee status in Germany, or you cannot renounce your citizenship due to hardship, for example, it would mean a loss of resources, or if your country is an EU/EEA member state or Switzerland.
If moving to Germany and becoming a German citizen is in your plans, get in contact with relevant authorities in your country, or Germany if you're already there. Because German law and bureaucracy are notoriously hard to navigate, getting reliable information from official bodies is essential.