Back
Battle the Tree Shortage: Affordable Christmas Tree Delivery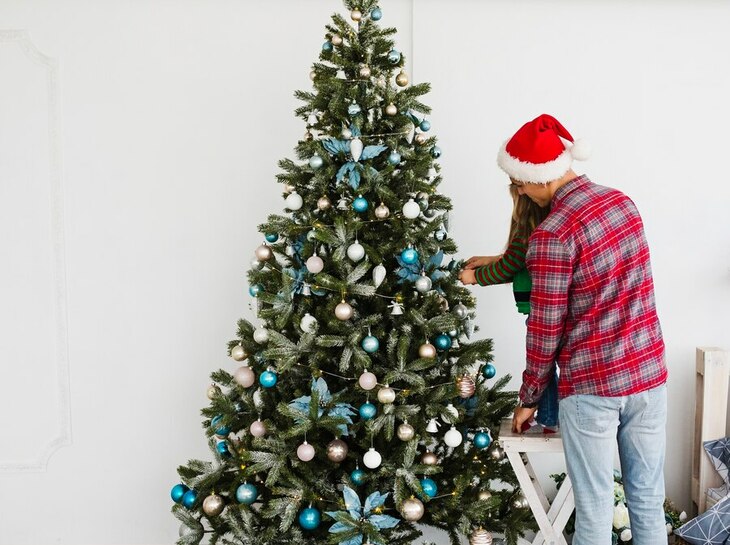 Battle the Tree Shortage: Affordable Christmas Tree Delivery
"Christmas Christmas Time is Near, Time for Toys and Time For Cheer"
-

Alvin and The Chipmunks


Thanks to all these movies, the spirit of Christmas has been popularised all around the globe. And as exciting as Christmas may sound, there's one boring thing you have to look after: Christmas tree delivery! Looking for a tree, ordering it, onloading it onto your vehicle, getting that sticky sap off the roof, phew… the problems are endless.
To make things worse:
There is a severe shortage of Christmas trees this year, both real and artificial trees! Another thing ruined by the pandemic... or maybe not, at least if you follow this Christmas tree delivery hack!
Before we talk about the hack, book your tree right now!
Here's why: the Christmas tree delivery industry and farms have been severely affected by the pandemic. Due to shortage of workers, maintaining the trees has been next to impossible. In fact, some farms have reported losing 90% of their 'ready-to-ship' trees since they withered away due to lack of maintenance. Obviously, artificial Christmas trees are now more expensive than real ones as they can't ramp up the production; And let's not even talk about the skyrocketing delivery prices!!
So be it real or an artificial tree, make your decision right now before it's too late and you miss out on a tree this season!
With rates upto 50% of the regular delivery prices, Luggage Pool is the most affordable Christmas tree delivery solution to exist in the year of the Lord! Don't believe us? Let our Luggage Pool customer reviews do the talking!
No more heavy lifting or sticky tree sap on your van! Let our drivers do the heavy lifting and delivery for you, create an account to get started, or simply sign up here via your Google/Facebook accounts.

Book a driver
After you login, click on Book driver and handyman under Sender tab or simply click here to look for a driver. Filter out drivers as per your location and the required vehicle type (preferably a van or a truck). You can see the hourly or distance-wise rates of each driver on the right of the screen. If you wish to know more about the driver before booking, click on More Info on their profile.
Got a tree? Now send some amazing gifts to your friends!
We know that choosing gits can be puzzling, and hence we got you covered with some amazing gift ideas for this festive season. You can take some inspiration from these articles: