Back
How to start a successful business with no money
Many people dream of getting into the self-employment world by owning a business. Still, this dream becomes unrealistic and abandoned when they realize it takes money to start a business. Until they realize they can start a successful business with no money by being patient and strategic in their approach, their ambition remains in the idea box.
Germany and Netherlands can be great locations for starting a new business. Germany has the largest national economy in Europe, and of the 50 countries that make up the European economy, Germany and Netherlands are home to over 100 million individuals.
Keeping your job is one of the most important boxes to tick on the path to starting a successful business with no capital. This will ensure your livelihood is not affected because you are starting a business. Besides, you can save up earnings from your job to fund costs as your business grows.
Explore funding options and tap into government-free business resources. This is done after market research, and business plans have been developed. Germany and Netherlands offer direct grants, loans, and incentives to anyone willing to start a business. This helps to offset initial set-up costs, promote research and development, or help build a company's workforce. Foreign entrepreneurs are not exempted from benefiting from this financial support. Analyze what you need to run your business and the gaps in your abilities, and make sure you forge with the right networks. When the need to get employees arises, moovick.com will provide you with easy access to your needed workforce.
How to start a small business with no money
German government as well as the Netherlands has created a favorable environment for small businesses to thrive. The enormous number of small and medium-sized firms (SMEs), which comprise the core of the German economy, testifies to this. The same approach can be applied to starting a small business in Germany.
Ensure you keep your job while running your small business until it has grown to pay your bills sufficiently. Business registration is necessary to access start-up grants and financial incentives for businesses in Germany. Government grants can be used as start-up costs while you run the marketing yourself by telling everyone know about your new business.
How to start a landscaping business with no money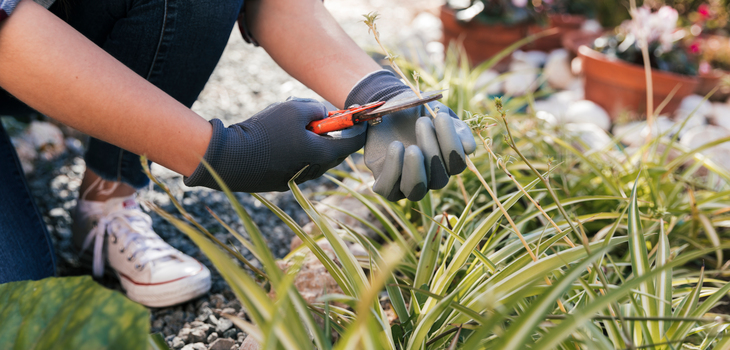 Landscapers are in the business of providing a full aesthetic effect in and around our neighborhood, even though they may not be regarded as essential services for beautifying our environment. With influences like demographic developments, climate change, and shifts in consumer preferences, the Landscaping Services industry in Germany and Netherlands has recently enjoyed increased revenue growth.
Before venturing into the business, it is crucial to understand the landscaping industry, especially the opportunities that exist in the industry and the challenges. Decide if you are concentrating on residential, commercial landscaping maintenance, etc. Since the demand for landscaping services is usually at its peak in the spring and generally between April and October, it is advisable to have a side business you can fall back on when the demand for landscaping services reduces.
For every business, it is essential to have a business plan. This helps you define your business goals, focus on your budget, and project your expenses. Business registration is as well crucial as this aid you in accessing government funding for start-ups. Use money from your pocket and government support to buy necessary equipment for your business. Marketing is very crucial! Be sure to let everyone know about your new venture. Knock on neighbors' doors, pass out papers with business cards and, if possible, establish an online presence.
How to start a plumbing business with no money
Bureau of labor statistics in Germany and the Netherlands has shown the plumbing industry to be more profitable than people can imagine. Starting a plumbing business in these countries has been made accessible because of the facilities the government has provided. The need for plumbing services cannot be over-emphasized, as residential and commercial buildings need maintenance, replacement, cleaning, and emergency repairs for drains and pipes.
Plumbers in Germany either offer the plumbing service as a standalone service or as a part of a broader range of services, including some other household repair services such as heating or air conditioning services. Experience matters a lot in the plumbing industry. Since you can't learn on the go, the best way to get experience is by working as an apprentice under another plumber. It would be best if you aimed to spend at least a year as an apprentice to get to know the business, after which you might get a certification.
It is necessary to have a business plan. This will give an idea of what your business would look like and gives information about your business, like your business name, start-up cost, ongoing cost, etc. A well-written business plan helps to secure government funding and tap into government-free business resources. Funds from the government can be used for start-up costs and purchase equipment, including a service van or truck for movement. You can opt for a used van and equipment to cut costs and purchase additional equipment later. Moovick is always available to help hire more employees as the company grows.
Although incorporation requirements demand that the business needs to have a registered office which will be stated in the incorporation documents, the plumbing business in Germany can run entirely online. Marketing is critical to succeeding in the plumbing industry. The most effective kind of marketing for a plumber is word-of-mouth. Most of your business will come from recommendations made by trusted friends and family who frequently inquire about plumbers.
How to start a cleaning business with no money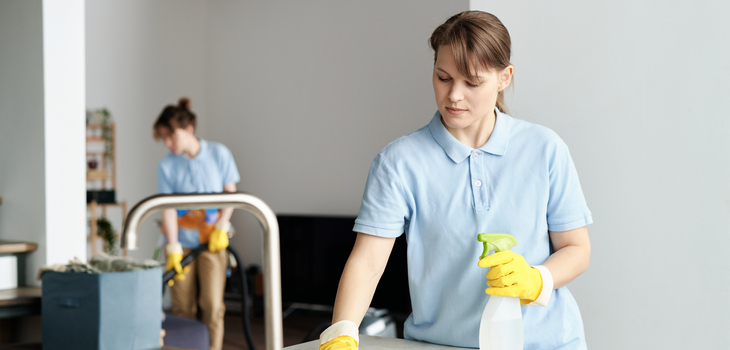 Most cleaning companies concentrate on tasks like post-renovation cleanup, move-in or move-out cleanup, window, carpet, or upholstery cleaning. A few ways to start a cleaning business with no money include:
Find a business partner willing and ready to invest in the business.
Consider the credit card option if you can get a credit card with no interest. This is a good option if you can pay it off before the interest accrues.
Borrow from family and friends.
Explore funding options and tap into government-free business resources
Once you have some start-up costs, register your business and get insurance for your company. Cleaning companies make money exceptionally quickly in Germany and Netherlands. Choose whether you'll hire cleaners or handle the cleaning yourself.
You can trust Moovick to get the skilled workers you need for your cleaning business. To aid in the expansion of your company, reinvest your initial gains.
How to start a business in Germany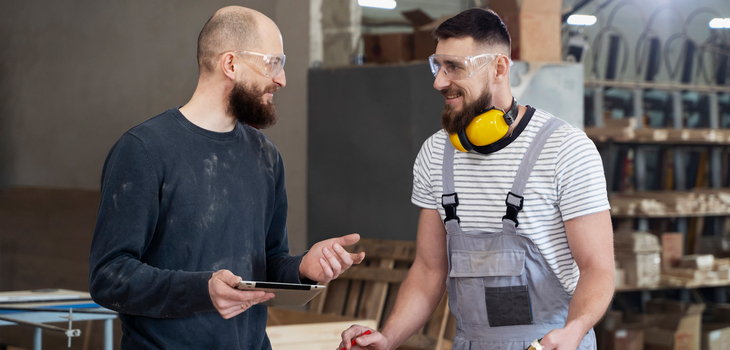 Setting up businesses in Germany, a member state of the European Union is much more easier and favorable than in many parts of the world. Expats can start a business in Germany only when they have received their residence permit for self-employment.
Your local Point of Single Contact (Einheitlicher Ansprechpartner - EA) should be your first stop if you're an expat looking to launch a business in Germany. The staff at the EA advises expats on how to start a business in Germany.
If limited liability is not necessary, you can open your own business. The advantages include the laxer formalities. For instance, compared to GmbH, the requirements for bookkeeping are significantly reduced. As a result, a balance sheet is not required, and the profit and loss statement is instead created using cash flow.
Other necessary things to do to start a business in Germany include:
Applying for a license. This is necessary for trades and professions that are protected in Germany.
Choosing a legal form for your business.
Registering your business with the German trade and tax office.
Getting insurance.