Back
Streamlining E-commerce Supply Chain: The Role of 3PL for Inbound Logistics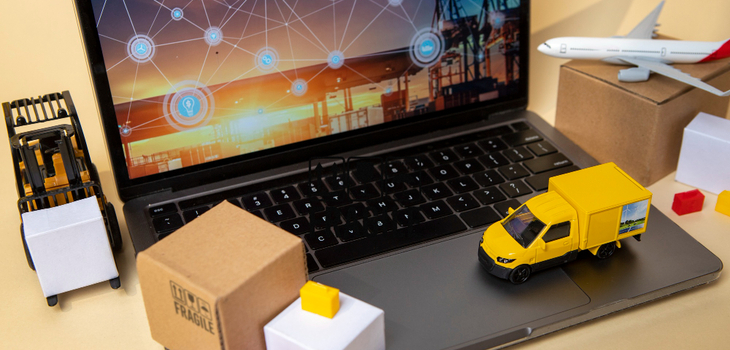 In the realm of e-commerce supply chain management, the efficient flow of goods from suppliers to e-commerce warehouses heavily relies on inbound logistics. To ensure the timely delivery of products from suppliers to distribution centers, e-commerce companies must coordinate with their manufacturers or suppliers. This is precisely where third-party logistics providers (3PLs) come into play, specifically as 3PL for inbound logistics. The following article delves into the role of 3PLs in e-commerce inbound logistics.
The Role of 3PL for Inbound Logistics
When e-commerce companies don't have their own transportation infrastructure, they have to rely on e-commerce 3PLs for handling inbound transportation. 3PLs have relationships with carriers and shipping companies and can leverage these relationships to negotiate better rates and faster transit times for their clients. Apart from transportation, 3PLs may also offer value-added services such as warehousing and inventory management.
Steps involved in arranging for inbound transportation with 3PL
Providing supplier/manufacturer details: E-commerce companies provide the 3PL provider with the details of the supplier or manufacturer, including the location and the expected delivery date.
Transportation arrangement: The 3PL company arranges for the pickup of the goods from the supplier or manufacturer and transports them to the warehouse or distribution center of the e-commerce company.
Value-added services: The 3PL e-commerce provider may also provide additional services such as sorting, labeling, and quality control checks on the goods before they are delivered to the e-commerce company's warehouse.
Working with a 3PL provider for inbound transportation can help e-commerce companies streamline their operations and reduce costs. E-commerce companies can focus on their core business activities such as marketing and sales while 3PL providers handle the logistics and transportation. By outsourcing inbound logistics, e-commerce 3pl companies can ensure timely and safe delivery of goods from suppliers to their warehouses.