Back
The Ultimate Guide to the Best Places to Live in the UK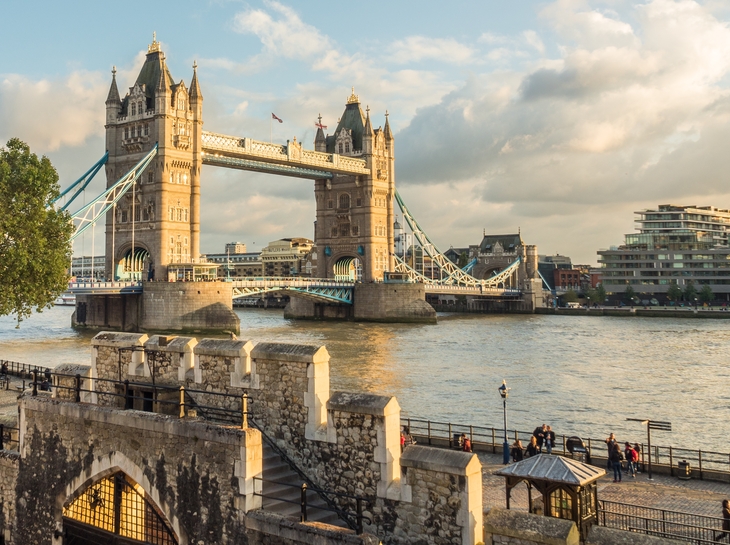 When it comes to finding the perfect place to live in the United Kingdom, the options are as diverse as the country itself. Comprising four distinct nations—England, Scotland, Wales, and Northern Ireland—the UK offers a rich tapestry of cultures and lifestyles. Whether you're seeking career opportunities in a bustling metropolis, a tranquil retreat in the countryside, or a vibrant urban experience, there's a place for everyone. In this comprehensive guide, we'll delve into the finest cities and regions across the UK, tailored to your specific needs and preferences.
The Best Cities in the UK
Birmingham: Where Diversity Meets Affordability
Population (2021): 1.145 million. Birmingham, the UK's second-largest city, stands as a testament to diversity and welcoming communities. With over 50% of its residents hailing from non-white backgrounds, it's a place where newcomers easily integrate into the local tapestry. The city's industrial heritage has been transformed into charming canalside locations, ideal for living, working, and dining. Birmingham also boasts a thriving cultural scene, with the National Exhibition Centre (NEC) hosting a plethora of events year-round. Despite its remarkable growth, Birmingham remains considerably more affordable than London, offering a variety of neighborhoods, from leafy Edgbaston to the picturesque Bournville, home to the iconic Cadbury chocolate.
Edinburgh: Scotland's Historic Gem
Population (2021): 550,000. Edinburgh, Scotland's capital, effortlessly combines history, elegance, and an exceptional quality of life. Consistently ranked as one of the world's best cities to live in, it offers lush green spaces, top-notch amenities, safety, excellent public transport, and a vibrant culinary scene. The world-renowned Edinburgh International Festival and Fringe Festival draw art, music, drama, and comedy enthusiasts from across the globe. While housing prices can be high in the city center, suburbs like Marchmont, Bruntsfield, or seaside Portobello offer attractive alternatives.
Cardiff: Affordability and Quality of Life
Population (2021): 447,287. Cardiff, the capital of Wales, stands out as one of the UK's best places to live, and for good reason. It offers affordability, excellent shopping, green spaces, quality education, efficient commuting, and robust digital connectivity. Renters in Cardiff enjoy significant savings compared to Greater London, all while relishing in a vibrant urban atmosphere. The Principality Stadium, at the city's heart, hosts world-class sports events, including rugby for Welsh fans. The historic docks' regeneration has further enhanced the city's appeal, contributing to its steady population growth.
Belfast: A City Reborn
Population (2021): 334,855. Belfast, the capital of Northern Ireland, has undergone a remarkable transformation over the past quarter-century. Once plagued by sectarian violence, it has emerged as one of the UK's friendliest and happiest cities. Cost of living in Belfast is notably lower than in other UK capitals, making it an attractive prospect for both buyers and renters. The city's international appeal has led to the establishment of over 1,000 overseas businesses, creating a thriving environment for expats. With a unique blend of British and Irish cultures, Belfast offers a fascinating and diverse place to call home, with neighborhoods like Castlereagh, Newtownbreda, and Queen's Quarter catering to various tastes.
Glasgow: Scotland's Urban Renaissance
Population (2021): 612,040. Glasgow, Scotland's largest city, has undergone a renaissance in recent decades, making it a hip expat destination. The city effortlessly blends old-world charm with modernity, from stunning architecture to the forward-looking River Clyde area. Glasgow's large student population and friendly locals create a vibrant atmosphere, complemented by excellent dining, shopping, and nightlife. The city's metro system, affectionately known as the "Clockwork Orange," simplifies transportation. For those seeking a tranquil escape, the breathtaking Loch Lomond and the Trossachs National Park is a short distance away.
Manchester: The Northern Powerhouse
Population (2021): 552,858. Manchester, an economic powerhouse, continues its impressive growth. The Greater Manchester area, encompassing several cities, ranks as the UK's second most populous urban conurbation. Manchester consistently garners accolades as the UK's most liveable city, boasting high scores across various categories, including stability, healthcare, culture, education, and infrastructure. The city's thriving job market, top-tier universities, and vibrant arts scene attract international corporations and expats alike. Museums, galleries, and world-class sporting events, including football rivalry between City and United, add to Manchester's allure. From modern city apartments to leafy suburbs like Withington and West Didsbury, Manchester caters to diverse lifestyles.
Leeds: Gateway to the Yorkshire Countryside
Population (2021): 791,794. Leeds, the largest city in Yorkshire, offers a unique blend of urban vibrancy and proximity to the stunning Yorkshire Dales and North York Moors. Its historic charm is complemented by a thriving shopping scene, a vibrant nightlife, and a significant student population. Waterside living along the regenerated River Aire, coupled with the youthful vibes of neighborhoods like Headingly and Chapel Allerton, make Leeds an attractive choice. For families, Roundhay offers spacious living and access to the expansive Roundhay Park, while idyllic villages and market towns are just a short commute away.
Oxford and the Cotswolds: Academic Excellence and Rural Beauty
Population (Oxford, 2021): 152,450. Oxford, known for its prestigious university, lures academics and entrepreneurs seeking intellectual stimulation. The city's 38 medieval colleges foster groundbreaking research and a rich academic environment. Access to high-quality culture and entertainment is abundant, though it comes at a premium. The nearby Cotswolds, with their picturesque stone villages and rolling hills, provide a charming rural escape within reach of Oxford's urban attractions. While the cost of living can be high, the appeal of this intellectual haven remains undeniable.
The Best Places to Live in the UK
Your ideal place to live in the UK depends on your unique needs and preferences. Whether you prioritize international schools, healthcare, or a family-friendly environment, the UK offers diverse options to consider.
Best Places to Live for Families in the UK
For parents seeking access to high-quality international schools, London is the destination of choice. With 27 international schools located in or near the capital, you'll find the educational resources you need. The UK's standardized system of free education ensures that excellent schools are accessible throughout the country. School quality is routinely assessed by Ofsted, allowing you to make informed decisions about your child's education. Healthcare in the UK is equally standardized, ensuring that regions provide consistent levels of care.
Best Places to Live in the UK for Young Adults
Young adults looking for vibrant urban experiences will find cities like Manchester, Leeds, and Glasgow to be particularly appealing. These cities offer dynamic nightlife, career opportunities, and a diverse social scene. Leeds, in particular, is well-positioned for exploring the stunning Yorkshire countryside.
Best Places to Live and Work in the UK
For those seeking career opportunities, cities like Birmingham and Manchester are thriving business hubs. These cities offer not only job prospects but also an excellent quality of life. Birmingham, with its affordability and welcoming community, stands out as a top choice.
Safest City in the UK
When it comes to safety, Belfast has emerged as one of the UK's safest cities. Despite its tumultuous history, Belfast has made significant strides in ensuring the safety and well-being of its residents. It offers a peaceful environment while maintaining its vibrant urban charm.