Back
Checklist for EU citizens moving to Germany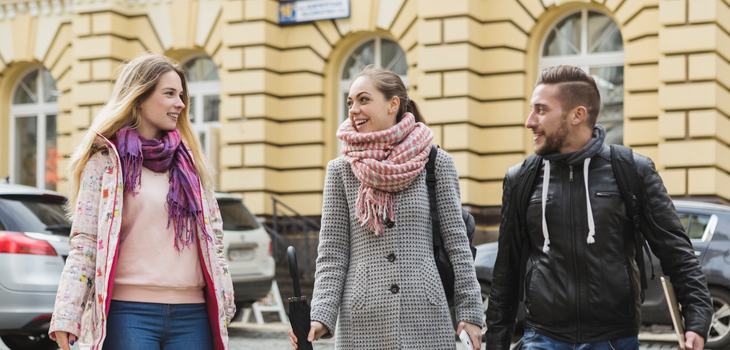 Moving to a new country can be a daunting experience, even though you are moving to another European Union country. But don't worry; we're here to help! This article will provide you with a checklist for moving to Germany and the first steps you need to take.
Free Movement
As an EU citizen, you have the right to free movement. The free movement of workers is a fundamental principle of the EU Treaty. You are entitled to move and look for work in another EU country as an EU citizen.
You can start working without a permit and get equal treatment with nationals regarding social and tax advantages.
So to enter or stay in Germany, you do not need a visa or residence permit, and there is no need to visit immigration office.
Read more about free movement on the European Commission's website.
You might think that moving to an EU country is not easy because of the freedom of movement, and if you don 't have your documents ready, it can be shocking.
When you first arrive, all the paperwork you need to do to register correctly in your new country can be overwhelming. So which documents should you file first? Sometimes it seems that you need one document to file the other, which is much like a "the chicken or the egg" problem.
So let us guide you through the process.
What do I need to live in Germany?
Here is a list of what document you need to live and in which order to do it :
Find a place to live.
Residence registration in Germany.
Get tax ID.
Get a social security number in Germany.
Open a bank account in Germany.
Read further for an explanation of each step and what documents you need when moving to Germany as an EU citizen.
1. Find a place to live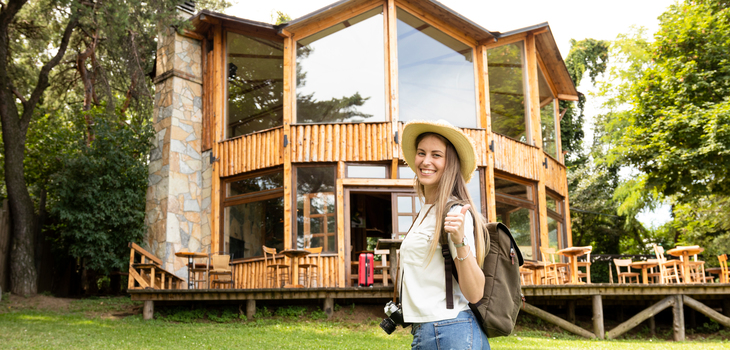 The first step when you move to Germany is actually finding a place to live. You will need a fixed address to fill in all the other paperwork.
The easiest way is to rent an apartment as a foreigner in Germany until you find your way. For your residence registration in the country, you need a rental contract plus "Proof of residence certificate". In German, it is called Wohnungsgeberbestätigung, which is a document your landlord needs to sign.
Please note that the rental agreement is not sufficient and the landlord is obliged to sign this confirmation of stay. Therefore, you should refuse to sign the rental agreement if he will not.
What documents do I need to rent an apartment in Germany?
ID or passport
Most landlords will require you to see your ID or passport. It will be a good idea to have prepared copies of these documents before your move, so you can hand out a copy when needed.
Salary slips or bank statements
To verify you have sufficient income or funds to pay the rent, your landlord will most likely ask to see salary slips or bank statements for the previous three months. It is also a good idea to have these printed out beforehand.
Apartment rent tips in Germany
It can be challenging to rent a place online from your home country, and you should only sign a rental contract after seeing the place. Photos can be very forgiving and taken many years ago when the place was new.
Apartment listing sites
Most apartment websites are only available in German, so it is not easy to navigate on your own. However, to understand the list, it may be useful to use the options mentioned in the "Language" section of this article.
Arenal (Available in German only). It is a website where you can search for apartments in Germany. You can search and filter by price, amount of rooms, city, area, etc. You will receive a list of apartments that match your search criteria. You can also use filters to narrow the search to properties available for rent;
Zeitwohnwerk (available in German and English);
Find a real estate agent
Another option for finding an apartment in Germany is to hire a real estate agent to find an apartment to rent. This is a very effective way to find a place to live fast, as a real estate agent can show you several apartments in one day.
Sometimes the agency fee is paid by the landlord, but sometimes the fee is split between the landlord and the tenant, so be sure to ask about the fee before signing the lease.
Do you need help moving to Germany?
Moving across borders can be stressful. Use the vast experience of Moovick move managers and movers to help you plan and move efficiently.
2. Residence registration in Germany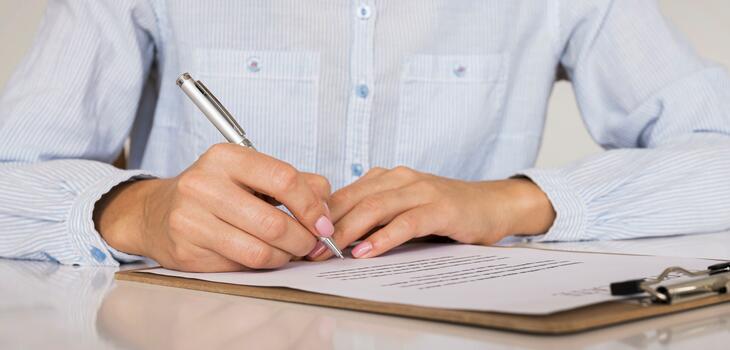 Once you've settled into your new home, registering as an expat with the local authorities is the next step. This process is known as Anmeldung and is mandatory for all foreigners living in Germany. This must be done within 14 days of moving to your new address.
For your EU citizen you must sign a "Proof of Residence" (Anmeldungserklärung). It is an official document proving that you live in Germany. The purpose of the registration requirement is to register you in the local public register of residents.
You can find the register office for your local public register at your local municipal office. Once registered, you will receive a registration certificate (Anmeldebescheinigung). This is an essential document as you will need it for opening a bank account and apply for a job.
3. Get tax ID in Germany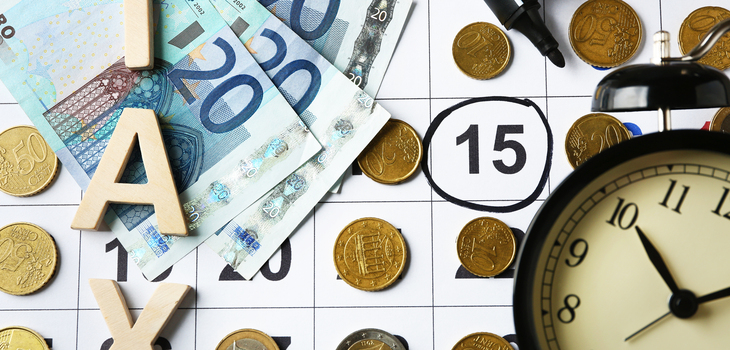 The Tax Identification Number in Germany is called "Steuerliche Identifikationsnummer". You automatically get a Tax ID while filling out your residence registration in the previous step.
Is the tax number the same as the social security number?
No. The tax ID number is not the same.
4. Get a social security number in Germany
There is no need to pay for private health insurance as you can be covered by the country's social security system.
You will get a social security number when you get a job. The employer will ensure you are enrolled in the social security system, and you will automatically receive your card in the mail.
There is no social security card application form online you need to fill out. Payment for social security is divided between you and your employer. Your employer will deduct your contribution from your salary along with your tax payment.
Each number on the social security card has a meaning.
There are a total of 12 characters in the social security number :
The first two numbers refer to the area number of the local pension office.
Following six numbers refer to your date of birth.
The letter is the first letter of your last name.
The next two numbers identify if you are male or female.
The last digit is a random number to ensure that the number is unique from others with the same letter and birthdate.
5. Open a bank account in Germany
After you have your tax ID number and social security card, you are able to open a bank account.
Requirements to open a bank account in Germany
The banking process is relatively simple compared to other countries in the world. The only thing it requires to open a bank account is a social security number and ID.
Living in Germany as a foreigner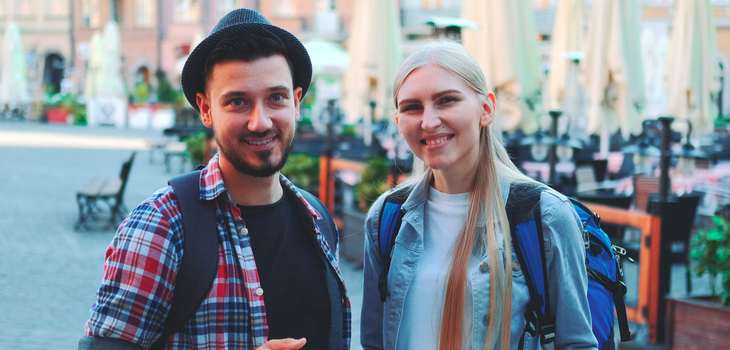 Here are some additional tips for moving to this country.
Find job in Germany
If you need to find a job, here are some links to job sites you can use to explore your options.
Employment office
At the German online version of the employment office, the "Bundesagentur für Arbeit," you will find the Deutsch largest job site.
Eures
An official job site from the European Union with jobs from all over Europe. Find the available jobs in Germany on Eures here.
Do EU citizens still need a work permit to work in Germany?
As mentioned earlier, EU citizens do not need a work permit to work as they are covered by the right to free movement.
Kindergarten and schools in Germany
As an EU citizen, your children have the right to attend public kindergarten and school on the same terms as the nationals. Most kindergartens cost money, but there is free education in the public schools on the primary and secondary level.
Drive and buy a car in Germany
How to buy a car and drive in your new country can be an essential part of your considerations.
Is my driver's license valid in Germany?
The first question to answer is if your driver's license is valid. If your driver's license is issued in another EU country, it is also a valid driver's license in Germany until its expiration date.
Can I buy a car in Germany?
As an EU citizen, you can buy or sell a car anywhere in the EU. But be aware of import taxes if you want to bring the car home. VAT and taxes vary in EU countries.
Broadcasting fee
In Germany, there is a broadcasting fee you need to pay. This is called the Rundfunkbeitrag. It is sometimes called a radio and TV tax, but it is not exactly a tax but a fee you pay to support public broadcasting.
You can find more information about the broadcasting fee here.
Language
Can you move to Germany without knowing German?
Yes, you can move without knowing language. Most Germans speak English, so you will not have problems getting around in this country.
But most documents and official information are in German, and you will be well advised to train your German language abilities.
An excellent resource for language training is Babbel.
For a quick translation of a document or sign, you can take a picture with your smartphone and get an app to translate it.
For example, search for the Google translate app in the app store for your smartphone.
Thank you for reading this article. We hope you will enjoy your new life in Germany.