Moving to a new place or finding an international moving company takes a long time. There are different international moving companies. Some offer global mobility expertise, while others specialize in moving clients from specific geographic locations. While having a good long-distance moving company is important, the process becomes a bit more complicated when crossing international borders. In this case, it is better to hire the best and most reliable international moving company.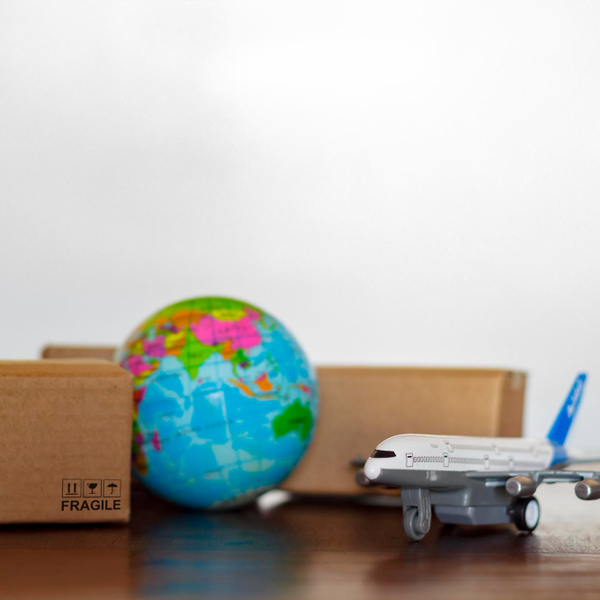 How It Works
Post task
Post your task details and description on our website or app
Get offers
Receive offers from nearby service providers in PDF format with booking link
Discuss
Use Moovick Messenger to discuss details and choose the best option based on ratings and reviews
Book
Book and get your task done effortlessly
Select your moving package
All packages includes Driver, Vehicle, fuel and taxes
Economy
For Individuals looking to get tasks done affordably
Android and iOS App for posting your task
Access to 1700+ reviewed and verified Service Providers
Limitless Chats & Negotiations
Book Now Pay Later option
Moovick Support in selecting professionals
Premium
For Premium Individuals & Businesses
Book on-the-go with a 3-minute booking process
Work only with Moovick assigned Premium Movers with 4,7/5,0 or higher ratings
Moovick's personalized premium dashboard
Live Tracking of your goods
Moovick's premium support throughout the task
Comprehensive insurance
Multiple free reschedulings
Possibility to directly invoice your employer / job centre through Moovick
Packing Material (on request)
Business
For SME Business Entities
All in Premium
Dedicated Account Manager to understand your personalized needs
Customized Transport Solutions with LTL and pooled cargos
Personalized route optimization to ensure maximum savings
Discounted rates for recurring orders
Storage Facility (on request)
Contact us
International Moving Company in Germany and Netherlands
International moving companies in Europe and Germany can help you with this. Make sure you have enough time to prepare. This will help you avoid unpleasant shocks during the move. There are a number of legal requirements when moving between two EU countries. Even if the paperwork has been simplified, the whole process of moving is not. This already starts with timely planning, for example:
as well as packaging and unpacking household products;
the acquisition of packing stuff;
assistance for furniture removal and installation;
arrangement of an appropriate vehicle for transportation.
Moving goods to the Netherlands is free of customs duties and taxes. However, there is one restriction on importing a car. If you are moving to the Netherlands for permanent residence. The car must be officially imported. This requires a technical inspection and Dutch insurance. One of the easiest ways to find a good moving company in Germany or the Netherlands is to simply search for the perfect mover with good rating in Moovick. You will definitely find what you need.
Moovick is an all-in-one platform that provides clients with on-demand, professional Service Providers for moves and home renovation jobs in real-time for their day-to-day needs.
Car (Taxi / Combo)
Perfect for small boxes, airport pick ups and luggage transfer.
Van (7-17 m3)
Great for moving studio or one bedroom apartments with basic furniture items and boxes.
3.5T Truck (20-24 m3)
Best for 1-2 bedroom apartments, small homes moves and commercials goods.
7.5T (+) Trucks
Best for 2 to 3 room apartments and upto 10 standard size pallets
Moving overseas
Sea freight is the most popular and cost-effective way to move household goods internationally. Costs can vary depending on weight and size. On average, the cost of shipping a full container from Germany to another European country ranges from €1,000 to €3,000, while the cost of shipping a partial container load can range from €100 to €500.
Moving internationally from Germany can be done by land transport, such as hiring a van or truck to move your belongings. This can be a good option for moves within Europe or when sea freight is not feasible. The cost of renting a moving van in Germany can range from Є50-Є200 per day, depending on the distance, size of vehicle and any additional services needed, while the cost of renting a moving truck can range from Є200 to Є800 per day.
When shipping goods by land, you have two options:
full truckload (FTL)
less than truckload (LTL).
FTL offers exclusive use of a vehicle at a higher cost, while LTL is more cost-effective for smaller moves and shared vehicles. FTL shipments from Germany to other European countries are typically €1,500-€5,000; LTL shipments can be €100-€1,000 depending on the goods being shipped. Overall, the choice of transport method will depend on your specific needs and budget. An experienced international moving company like Moovick can help you navigate the various options and choose the best services for your situation based on your unique circumstances and preferences.
Check out other home improvement services
Why Chose Us?
Take advantage of our professional moving services. Our qualified experts specialize in private international moves. They will take care of all or part of the work for you, ensuring a smooth and stress-free transition. For example, to your new home in the Netherlands, as well as international furniture transportation. Do you want to get rid of your belongings at the same time? We will also take care of this work and organize the proper disposal. Our experienced contacts who deal with private removals in Europe will be happy to help you. They will handle all forms and transactions with the authorities. If you are planning a move, especially an overseas move, it is very important that you use a trusted moving company.
Relocation of businesses
Insurance
International relocation experience
Because you deserve the best, we provide world-class services at the most competitive prices. We can serve you anywhere in the world with the same attention. Because we have the largest network in the industry. We adhere to the criteria set by the industry's most renowned certification agencies.
Because of the scale of our movers international, we are able to negotiate favorable terms with shipping firms, allowing us to provide you with faster transit times as well as the most affordable costs.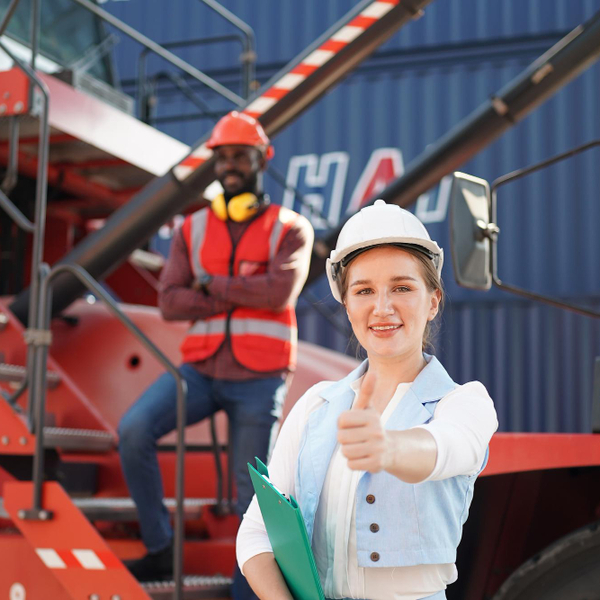 Why choose us?
Experience is the key of success and that's what our service providers have in abundance
50+
cities across


Use Cases

Vinayak
Best service received
Delivery partner was very friendly and flexible. He was hard working and made sure that all assemblies are done correctly. I would recommend all to use Moovick for relocation service.
Relocation:
Service detail:
Home Move, furniture and boxes
Cost:

Shamsul
Moovick offers a very high standard of professional service
They completely hand hold you through out the process. Its like almost being with you in person. I was coordinated for my case by "Misha" and the communication was crisp and clear. Strongly recommend.
Relocation:
Service detail:
Home Move, furniture and boxes
Cost:

Geetika
I had a very comfortable and good experience
The customised delivery support was very prompt over WhatsApp (communication in English which was super helpful). I was able to arrange a very last minute delivery of something I found on Ebay (for a sunday morning). The driver was also very helpful and went the extra mile helping with things that weren't necessarily a part of the service. Highly recommended to try this!
Relocation:
Service detail:
Furniture pickup & Assembly
Cost:

Claudia
Excellent experience
I sent the WhatsApp well after 'after hours' and Misha from Moovick support was extremely efficient and helpful. This was a last minute booking from our side as our confirmed moovers had to cancel and i was so pleasantly surprised that within minutes Misha had confirmed that Olek would be available! Olek you guys were amazing thank you so much for being efficient and so friendly! Will definitely recommend and use this service next time.
Relocation:
Service detail:
Home Move, furniture and boxes
Cost:

Satish
Excellent support provided
They helped us decide the appropriate size of the transport vehicle based on the number of items. The transport vehicle was very good and also the driver was very helpful. A 10 out of 10 for everything. I would definitely recommend the service.
Relocation:
Service detail:
Home Move, furniture and boxes
Cost:

Patrick
The driver and helpers were very professional and quick in the entire process
The decisions for splitting and loading between two vehicles were made on the go and the assembly service was also good. Thanks to moovick for being in constant communication for support. Highly recommend the service.
Relocation:
Service detail:
Home Move, furniture and boxes
Cost:

Varun
The only reasons I am giving 5 stars
All in all, I have had a very smooth experience with LP support team, and would absolutely recommend the platform to anyone; ESPECIALLY, if you are new to the city, don't speak German and need support in English, or are on a budget with moving within the city. The price is very reasonable for the service offered, of course this might be quite dynamic considering your package, but we ultimately pay for the service and trust, I believe!
Relocation:
Service detail:
Furniture transport & Assembly
Cost:

Sharmin
I highly recommend this service for a reasonable price
Great customer support through WhatsApp even on holidays. Moovick helped me move from Munich to Hamburg very easily. The driver was very professional and punctual. To be honest, this is the best customer service I have experienced in Germany. 💯
Relocation:
Service detail:
Home Move, furniture and boxes
Cost:

Laura
Excellent service!
Kamran went above and beyond! He understood exactly what I needed. Communication was always quick and smooth. I am very picky with the services I receive and he exceeded my expectations! Thank you, Kamran!
Home improvement:
Service detail:
Cost: