Back
Why Moovick? How to Choose the Right Logistics Service Provider for Your Business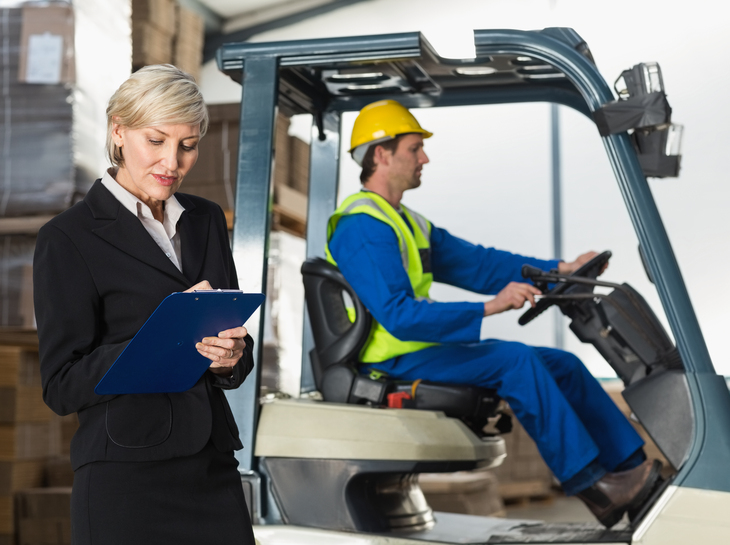 Are you in need of a full service logistics provider that offers full-service solutions customized to meet your business's unique needs and requirements? Selecting the right logistics partner is crucial as it can have a significant impact on your supply chain efficiency and bottom line. In this article, we will discuss the critical factors to consider when choosing an LSP and provide a logistics service provider definition. We will also explain why Moovick is an exceptional choice for your logistics needs.
What is a logistics service provider?
A logistics service provider (LSP) is a company that offers a wide range of logistics solutions, including transportation, warehousing, distribution, and inventory management, to businesses across various industries. LSPs play a critical role in the supply chain management process, ensuring that products and materials are moved efficiently and cost-effectively from one location to another.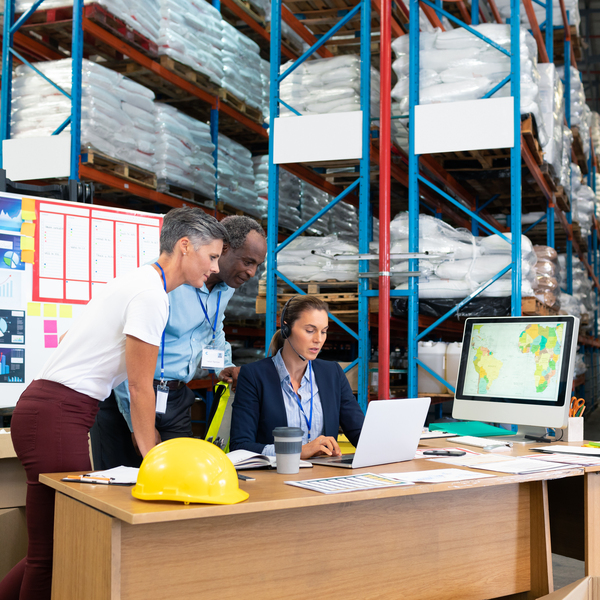 Factors to Consider when Choosing an LSP
1. Reliability: Delivering High-Quality Services
Reliability is vital when it comes to logistics. You need a partner that can consistently deliver high-quality services, meet deadlines, and communicate effectively. Moovick is committed to delivering efficient and reliable logistics solutions tailored to your needs. With a vast network of experienced carriers and service providers, Moovick can provide various transportation options, from full truckload (FTL) to less-than-truckload (LTL) to intermodal.
2. Safety: Compliance and Industry Regulations
Safety should be a top priority for any logistics service provider. Moovick works with carriers and service providers that comply with industry regulations and have a robust safety record. This includes regular equipment and vehicle inspections, driver training, and adherence to safety protocols. By partnering with Moovick, you can be confident that your shipments are handled safely and responsibly.
3. Sustainability: Environmental Responsibility
Sustainability is increasingly crucial in the logistics industry. As a company, you may be seeking ways to reduce your carbon footprint and minimize waste. Moovick is committed to environmental responsibility and works with carriers and service providers that share this commitment. This includes implementing sustainable practices, such as using more fuel-efficient vehicles, reducing emissions, and minimizing waste.
4. Technology: Real-Time Tracking and Monitoring
When choosing an LSP, technology is a crucial factor to consider. You need a partner that can provide real-time tracking and monitoring of shipments, along with other technology capabilities such as online booking and reporting.
Moovick offers a cutting-edge platform that streamlines the logistics process and provides visibility into your shipments from start to finish. With real-time tracking and monitoring, you can stay up-to-date on your shipments' status and make informed decisions based on accurate data.
5. Customization: Tailored Solutions for Your Business
Each business has unique requirements, and your logistics partner should be able to provide customized solutions that meet them. Moovick works closely with its customers to understand their needs and provide tailored logistics solutions that optimize their supply chain. From route planning and optimization to warehousing and distribution, Moovick can provide end-to-end logistics support customized to your business.
6. Innovation: Staying Ahead of the Competition
In today's fast-paced business environment, innovation is essential to stay ahead of the competition. Moovick is committed to delivering innovative logistics solutions that help its customers stay ahead of the curve. This includes leveraging the latest technology and industry trends to optimize supply chain performance and enhance the customer experience.
Why Moovick Stands Out
Moovick stands out as a top-notch lsp logistics service provider that meets all the critical criteria that businesses look for in an LSP. With a commitment to reliability, safety, sustainability, technology, customization, and innovation, Moovick provides end-to-end logistics solutions that are tailored to your business's specific needs.
Choosing the right logistics service provider for your business is crucial. At Moovick, we strive to provide our clients with top-quality logistics services that meet their unique needs and requirements. With our cutting-edge platform and extensive network of reliable and experienced carriers and service providers, we can help you streamline your logistics operations and achieve your business goals.
If you're looking for a logistics partner that delivers high-quality services, provides customized solutions, ensures regulatory compliance, and builds strong partnerships based on trust and collaboration, look no further than Moovick. Contact us today to learn more about how we can help you optimize your logistics operations