Back
Relocation Package for Employees - Ultimate Guide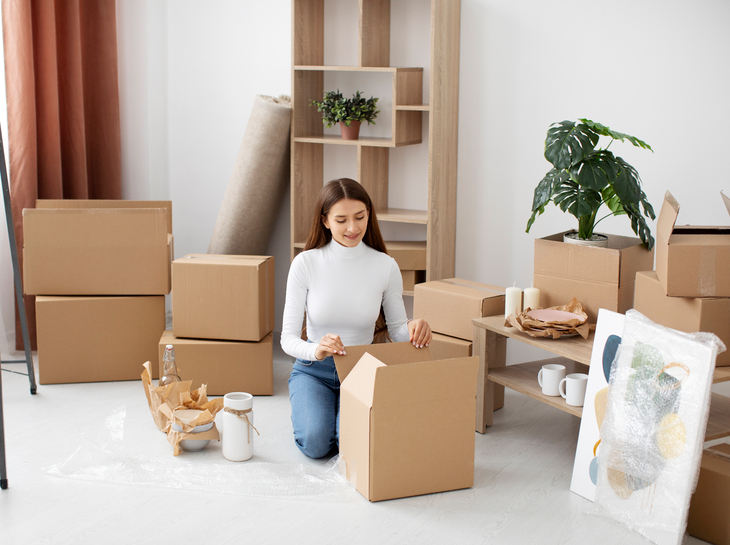 Employee relocation is when a company moves an existing employee, intern, or new hire to a new location for work purposes. When a firm does that, it offers an incentive to the employee. This guide will walk you through everything you need about the employee relocation policy.
A employee relocation package is a financial benefit that companies give to assist new and existing employees in moving from one location to another because the job requires it. Its advantage is to ease the financial burden and get the workers settled in starting their new positions as soon as possible.
What is covered in relocation expenses?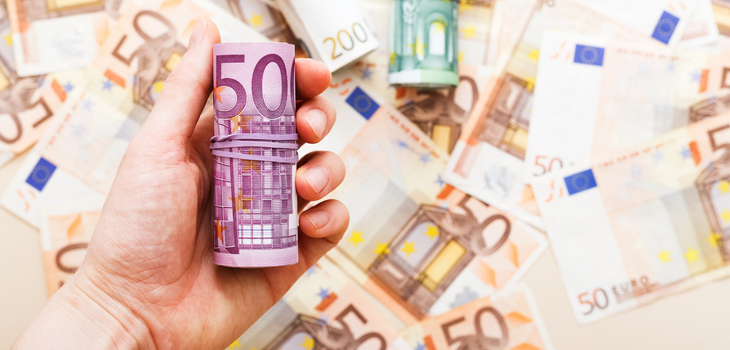 Most companies ensure that a relocation bonus covers: full pack and unpack services, quality moving company service, temporary housing, transportation, house hunting trips, home sale/lease breaking assistance, and miscellaneous expenses.
It's important to know that covered relocation expenses vary from company to company. Therefore, clarifying the costs they cover with your employer is essential.
What constitutes a relocation package for employees?
The payment of a relocation bonus varies on the employees' current living situation and how recently one has been working. A comprehensive bundle ensures full representative support in their new environment. The variety of relocation benefits for employees gift wrap comprises:
Full pack and unpack services
The agent's household goods are packed- by the moving agency, thus saving time and stress. On arrival, the operations personnel unpacks your items.
Home Search and property handover
House hunting expenditure is also in the lot. Included are home sale help and reimbursement for money lost on a quick sale, professional marketing of the house, and payment for contractual penalties for early lease termination.
Visa and immigration
Transferring to a different state will include visas and immigration approval. Besides covering this, a local contact will be with you to assist you with residence permits and local authorities.
Moving agency and insurance coverage
A paid moving company will help transport your belongings. For instance, if you are moving to or within Germany and the Netherlands, you can use Moovick. Their services are top-notch and reliable, and they have different moving packages!
Temporary housing
All packages include at least a 30-day temporary housing for transferees, and this helps staff adjust to a new place while also giving them time to look for the perfect neighborhood to settle in.
Family support
It's not only about a job holder but also about their family. The family support includes career consulting and counseling of the spouse, providing childcare, and finding a school for the kids.
Pay adjustments or bonuses
With the cost of living varying from state to state or city to city, an establishment may offer an incentive. The incentive includes pay adjustments or bonuses to cater to the differences.
Free visits and orientation
Locating a new place is a huge adjustment. Therefore, a visit by the transferee to the new location to conduct a survey is necessary. These visits are meant for familiarization and orienting oneself with further adjustments.
How much is the average relocation allowance?
The cost of an average corporate relocation package varies depending on factors such as the employee's marital status, current living situation (are they a homeowner or renting), and how recently they were employed.
Studies show that an average relocation allowance costs approximately 23,462 Euros for renters and 94,092 Euros for homeowners for current employees.
For a new-hire homeowner, the package is approximately 70,366 Euros and 18,707 Euros for new-hire renters.
Different types of relocation policies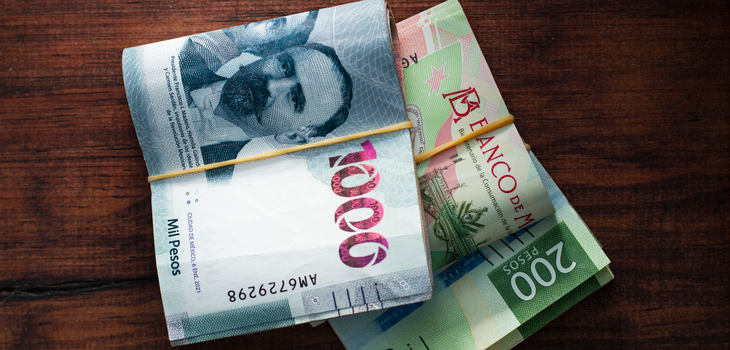 There are nearly as many deals for operators needing relocation help as the companies that hire them. The firm's financial resources and situation, the length of employment, and whether the attendant is a homeowner or renter also determine the size and coverage offered.
1. Lump sum
A set of money is given directly by an organization to the transferee. The worker then budgets the money to cater to all the expenses.
A significant drawback of a lump sum is that it's hard to correctly estimate the total amount of money used in relocating. Therefore, when the budget exceeds the funds, employees must dig into their pockets to cater to this.
An average relocation package lump sum varies between 19,343 Euros and 96,718 Euros, depending on the company.
2. Direct billing
The transferring corporation hires a transporting agency and pays for all the charges, including the moving firm and all other costs involved in transferring the family.
3. Third-party (outsourced) relocation
In this case, the firm outsources all the logistics involved in relocation to a third party that coordinates a comprehensive array of services.
4. Expatriation assistance
A firm's most common relocation package support when transferring to a different country is expatriation assistance. More rates are covered here, such as helping the worker and spouse obtain visas, paid trips to the new locations, and housing, all before the move.
A firm's most common relocation support when transferring to a different country is expatriation assistance. More rates are covered here, such as helping the worker and spouse obtain visas, paid trips to the new locations, and housing, all before the move.
What benefits might an employee get from a relocation package?
Starting fresh in a new city can be daunting and stressful. As an employer, a relocation allowance will be helpful to you. How, may you ask?
It covers everything from packing and unpacking to temporary housing and meals. Therefore all you need to do is travel!
Your family is covered, too- you don't have to worry about leaving your spouse and kids behind. The company caters to their travel expenses, schooling, and work permits when it transfers you.
Visiting a new place may be a new city, state, or country. But a relocation package allows you to visit the area and see what it offers.
How to ask for relocation assistance
Getting a new job is fun! But getting a transfer to a new city or country can be stressful. It is, therefore, essential to know whether your employer will help you transition with a relocation package.
So these are the step-by-step instructions on how to ask for relocation assistance.
Step 1: Recognize how your employer feels about relocation assistance
How long have you been working at the firm, and what was your productivity? These will determine whether an employer deems you as a valuable asset and will help with the moving expenses. It's important to inquire specifically about the relocation package for Germany to understand if your employer provides such support.
As these bonuses are expensive, a firm is careful about how much they can spend on you. Therefore, it's essential to know what kind of package the company offers. It could be a lump sum, direct billing, reimbursement, direct billing, or third party.
Ask to see their policy and see what they offer, and it will help you determine the next steps.
Step 2: Assess what you will need assistance with
A standard relocation policy covers moving coordination, rental assistance, spousal employment assistance, travel allowance, temporary housing, house-hunting trips, and real estate assistance. These are the major components covered, and they are also the most stressful parts of relocation. For a relocation package for Germany, consider the specific requirements and costs associated with moving to and settling in Germany.
Therefore, you need to ask yourself whether what is covered is enough. But it's vital to remember to ask for a reasonable package since this bonus is to help ensure your transition to your new workplace is much easier.
Step 3: Ask for assistance collaboratively
How you ask for assistance will significantly impact your chances of receiving it. You have to frame your ask to show your employer how giving you what you want will help them get what they want, too.
Once your employer sees what you offer, they will surely give that package to you!
Remember that it's up to you to decide what you can and can't accept—and ultimately, you may need to compromise. On the occasion that your discussions are successful, put the agreement in writing and begin organizing your big move.
If you are moving to Germany, relocation companies offer a wide range of services. Relocation specialists will take care of your every need and cover all your concerns. They deal with the following:
Housing
Visa and immigration issues
Vocational training
On-the-job training for spouses and children
Driver's training in English
Finding everything you need
When it's time to go home again, the relocation specialists reverse. They book your flight, engage the movers, cancel your lease, arrange for the renovation, and much more.
Questions to ask about a relocation package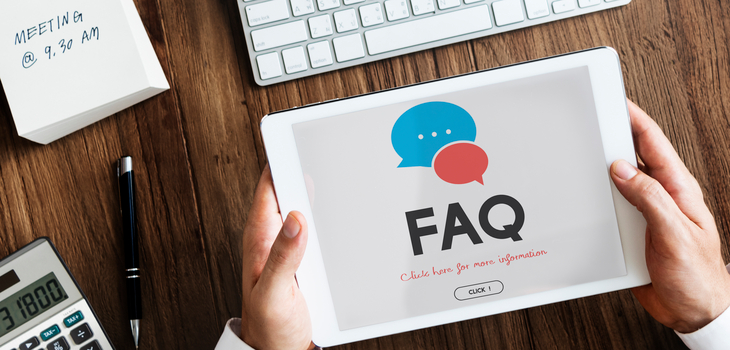 Here are the most commonly asked questions about this policy and their answers.
1. Is there an executive relocation policy?
Yes, most senior employees have a generous package that matches their position in the organization. For an executive employee to accept the offer, it must be enticing enough.
An Executive Relocation Package typically includes a range of benefits such as a generous housing allowance, transportation costs, spousal and family assistance, and even tax preparation services. It may also include specialized services such as cross-cultural training, language classes, and assistance with finding schools for children.
The goal of an Executive Relocation Package is to provide a stress-free and seamless relocation experience, allowing executives to focus on their new roles and responsibilities without worrying about the logistics of moving. These packages are typically customized to meet the unique needs of the executive and their family, ensuring a smooth transition to their new location.
2. Can I negotiate the terms of my relocation expenses, and how do I do that?
Yes, you can negotiate your relocation terms with your employer by doing this.
Review the components of the clause.
Identify necessary clauses that are not covered.
Check what your competitors are offering
Address these concerns with your employer.
3. How much can I be given in a relocation package?
The bonus will vary depending on the company, how long you've worked for them, and your housing and marital status. Typically it ranges between 19,343 Euros and 96,718 Euros.
4. What does a relocation bonus contain?
Within a relocation allowance, you will find the following things catered for:
Travel to the new location
Packing and moving service
Moving insurance
Short-term housing
Storage units or other temporary storage solutions
A home sale or purchase
Family support
Free visits and orientation.
5. How long does a company give an employee to relocate?
Most firms offer a month to relocate and settle in the new place.
6. Does the organization pay for relocation?
Yes, the firm pays for this. There are five types of payments: lump sum, reimbursement, direct billing, third-party relocation, and expatriation assistance.
7. How does a relocation package work?
The new employer will talk you through the types of relocation packages, policies, and what is available to you. The process will begin; you may visit your new city several times to look for properties and book flights.
8. Are relocation bonuses taxable?
Yes, relocation expenses are considered taxable income for employees. Therefore, employees must pay taxes on the relocation benefits they receive. What is more, employers no longer classify relocation expenses as taxable deductions.
Before relocating, it's essential to review the relocation policy and decide whether it's the best for you. Talk with your spouse and kids and determine what's best for your family. Additionally, it's vital to weigh the pros and cons of transferring to a new place before deciding to do so. Best of luck!