Back
Moovick: Your Reliable Partner for E-commerce Inbound Logistics
In the world of e-commerce, managing inbound logistics can be a daunting task. Coordinating with suppliers, scheduling transportation, receiving and inspecting goods, and storing them in your warehouse — it's a lot to handle. But with Moovick, you can make the entire process seamless and hassle-free. Our platform provides end-to-end support for all your inbound logistics needs, making us the ideal 3PL-partner for your e-commerce business.
The current article briefly mentions the benefits of working with a third-party logistics (3PL) provider but does not provide enough information about Moovick's platform and services. As an e-commerce logistics provider, Moovick offers a range of value-added services to help businesses optimize their supply chain operations. In this article, we can go into more detail about 💪🏽Moovick's platform and the services we offer💪🏽
➡️Moovick's Platform: Moovick's platform is designed specifically for e-commerce logistics, offering end-to-end supply chain management solutions for businesses of all sizes. Our platform provides real-time visibility and tracking of shipments, inventory management, and order processing. Additionally, our platform is customizable to meet the unique needs of each business, offering flexible and scalable solutions that grow with your business.
➡️Value-Added Services: In addition to our platform, Moovick offers a range of value-added services to help businesses optimize their supply chain operations. Some of these services include kitting, packaging, and returns management. Kitting involves combining multiple items into one package, reducing shipping costs and improving efficiency. Packaging is also an essential aspect of e-commerce logistics, as it ensures products arrive in good condition. Returns management is another crucial service that Moovick offers, as it helps businesses handle customer returns efficiently and effectively.
➡️Benefits of Working with Moovick: By partnering with Moovick, e-commerce businesses can benefit from our platform and value-added services to streamline their supply chain operations, reduce costs, and improve efficiency. Our platform and services are designed to be flexible and scalable, allowing businesses to grow and adapt to changing market conditions. Additionally, our team of logistics experts provides personalized support to ensure that businesses receive the best service possible.
What is a 3pl Partner ?
A 3PL partner refers to a third-party logistics provider that offers outsourced logistics and supply chain management services to businesses. A 3PL partner works with companies to manage and optimize their supply chain operations, including transportation, warehousing, distribution, and other logistics-related activities.
The 3PL warehousing partner acts as a logistics intermediary between the business and its customers or suppliers, providing logistics expertise and resources to ensure that products are efficiently delivered to their intended destination. By partnering with a 3PL, businesses can leverage their logistics expertise and infrastructure to improve their supply chain efficiency, reduce costs, and enhance their overall customer service.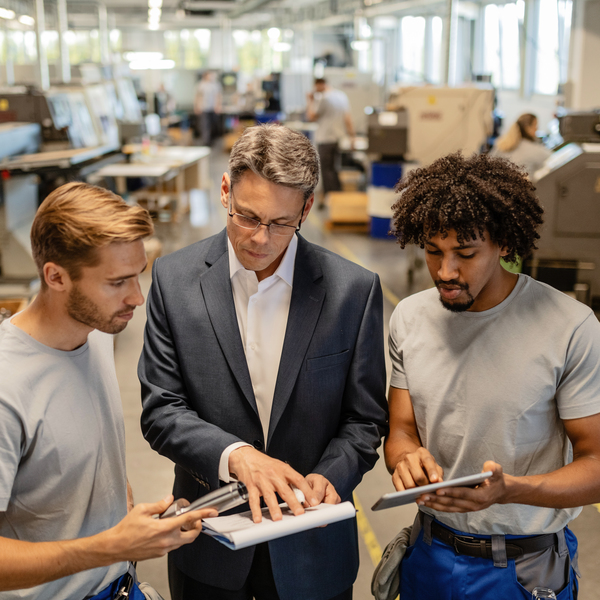 Scheduling Appointments with Suppliers
Moovick makes scheduling appointments with suppliers a breeze. Our platform allows you to manage all your supplier appointments in one place, so you can easily track and monitor each shipment. We also provide automated alerts and notifications to keep you informed about the status of your deliveries.
Coordinating Transportation
Transportation is a critical component of e-commerce inbound logistics, and Moovick has you covered. Our platform offers a range of transportation options, including ground, air, and sea, so you can choose the best option for your business. We also handle all the necessary paperwork and customs requirements, ensuring that your shipments are delivered on time and in compliance with regulations.
Receiving and Inspecting Goods
At Moovick, we understand the importance of receiving and inspecting goods in a timely and efficient manner. Our platform streamlines the entire process, from receiving shipments to inspecting them for damage or defects. We also offer real-time tracking and visibility, so you can monitor the progress of your shipments at all times.
Storing Goods in Your Warehouse
Once your shipments arrive, you need a reliable and secure warehouse to store them in. Moovick provides state-of-the-art warehousing facilities, complete with advanced security systems, climate control, and inventory management tools. Our team of experts ensures that your goods are stored safely and efficiently, ready for shipment when you need them.
Moovick is the perfect 3pl e-commerce fulfillment partner for your e-commerce inbound logistics needs. Our platform offers end-to-end support for all your logistics requirements, from scheduling appointments with suppliers to managing transportation and storage. With Moovick, you can streamline your operations and focus on what you do best  - growing your business. Contact us today to learn more about how we can help you succeed.