Back
The Top 5 Logistics Challenges Furniture Production Companies Face and How Moovick Solves Them
The furniture production industry is a complex and competitive business that requires careful management of its customer supply chain. From sourcing materials to shipping and delivery, there are a variety of logistics challenges that furniture production companies face daily.
On this page, we will examine the top 5 logistics challenges in the furniture production industry, listed below, and how Moovick's logistics platform can help solve them.
Shipping and Delivery
Considering there is a fantastic design model that has been meticulously crafted to taste and is ready for transit. Everything looks perfect from the production part, but on delivery day, the thought of getting the product to the exact destination kicks in, and the whole job-well-done moment falls apart. Yes, a reservation has been made for the delivery operation, but, can it accurately deliver? Does it accommodate every mode of transportation needed to get the product to the right place? Those are the questions.
Furniture production companies often face these worries in their everyday dealings, and battle the challenge of shipping large and bulky items to customers. Particularly in the matter of trade show shipping.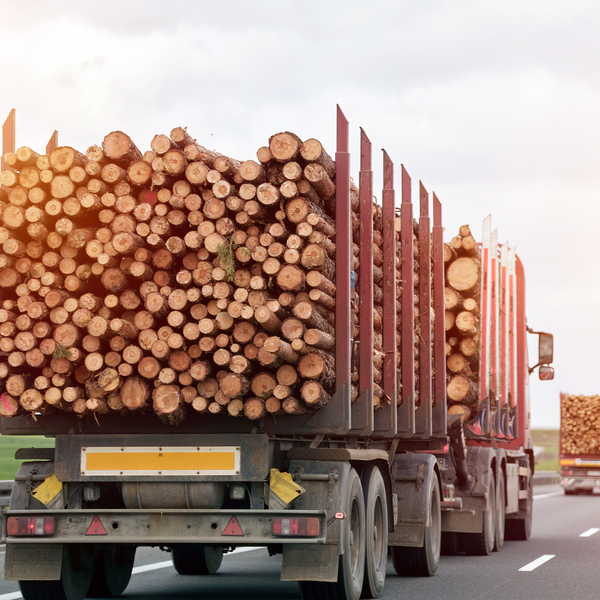 These can be extremely difficult when shipping internationally, as customs regulations and shipping costs can vary greatly. Similar to how the freight trip can differ from task to task and significantly delay other pending deliveries, certain tasks require setting up at the destination rather than just dropping things off. The last thing we don't want is a loss of sales and a bad reputation due to poor shipment and flawed delivery.
Moovick's platform provides a network of experienced logistics professionals who can help manage the entire shipping and delivery process. They excellently cater for shipping to international trade shows, ensuring that items arrive on time, regardless of the requisite, and are done within budget.
Warehousing and Storage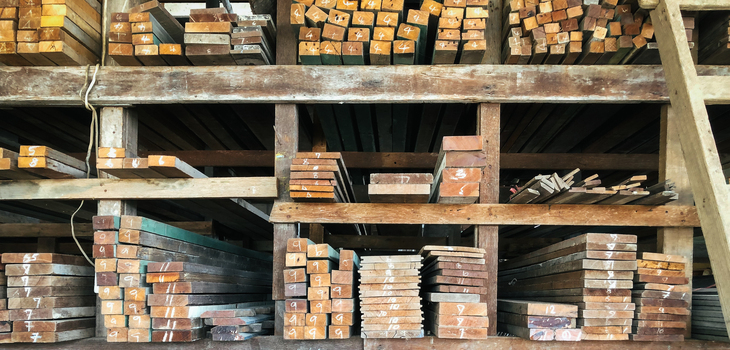 Furniture production companies now panic over the need for adequate space to store materials and finished products. Competition is high, so the limited available ones, especially those provided by storage firms are filling up rapidly. It is not uncommon to see even large eCommerce businesses not able to retain control over these aspects, demonstrating how technical it can be.
This can be very challenging for smaller companies that may not have their own warehouses and storage facilities, or neither have access to public nor efficient private warehousing options.
In this regard, Moovick's platform provides access to a network of storage providers, allowing companies to store their products in structured, secure, and climate-controlled environments.
Assembly and Installation
Assembling and installing furniture can be a time-consuming and complex process. For easy transit, it is required that all large, heavy, and difficult furniture be disassembled and then put back together once it gets to the final destination. Another consideration is the option of packaging services for compact loading into the van. These help prevent damage risk during moving and ensure that they are in intact shape as ever. Examples of furniture to be disassembled may include beds, tables, chairs, cabinets, dressers, and so on.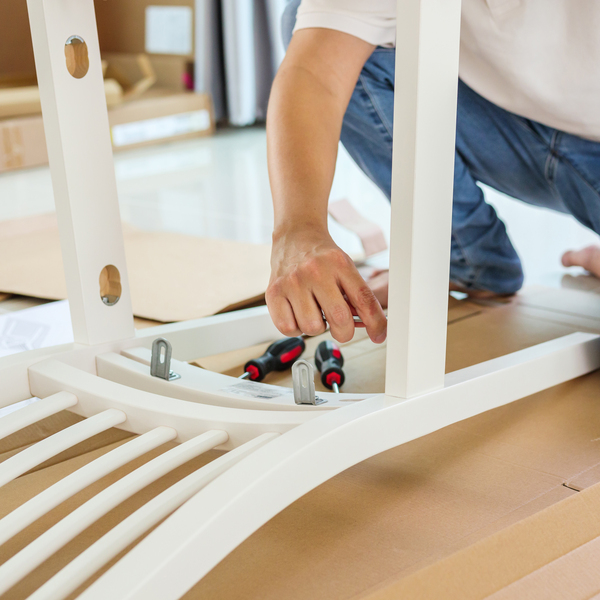 Many furniture production companies rely on third-party contractors to handle this task, which can be costly, and difficult to secure and manage for time-sensitive projects.
Moovick makes it simple! Moovick's platform offers access to a network of experienced handymen and affordable furniture assemblers, allowing companies to quickly and efficiently assemble and install their products.
Inventory Management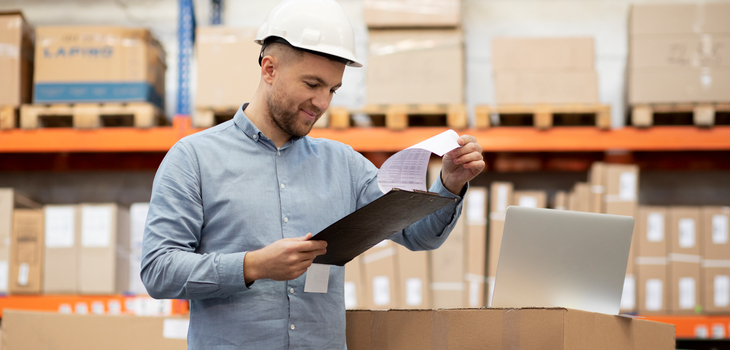 An important part of every eCommerce business so is as well a crucial aspect of furniture production. Of course, the company's products are its inventories. From the point of design production to immediate storing, warehousing, insuring, identifying the proper long-term storage, and inventory tracking to the end users, Inventory management is important as it allows for real-time tracking and stock adequacy.
This management is how companies know if they have enough production to satisfy demands, determine whether they've been knocked out of the competition or not, and assist in managing the overall customer experience of their services.
Maintaining an accurate inventory of materials and finished products can be a very technical and thorny operation.
Companies of different sizes choose which inventory management strategy works best for their operation. However, keeping track of inventory levels can be challenging, particularly as companies grow and expand their product lines.
The good thing is, Moovick's platform offers inventory management tools that allow companies to track their inventory levels in real time, ensuring that they always have the materials they need to fulfill orders, and enhancing the overall management experience.
Supply Chain Visibility
Finally, one of the biggest furniture production logistics challenges facing furniture production companies is managing the overall supply chain. As industries focus more on external supply chain transparency, it is equally important to take seriously the internal supply chain, some of which have already been discussed under inventory management. Although they may appear similar, dealing with them requires completely distinct strategies.
While Inventory management stays primarily within the internal structure of the business, supply chain management tackles the detailed process of raw material procurement. It trails other production supplies, supplies transit status, on-time arrival, component manufacturing & assemblage of large product parts from other firms or sub-plants.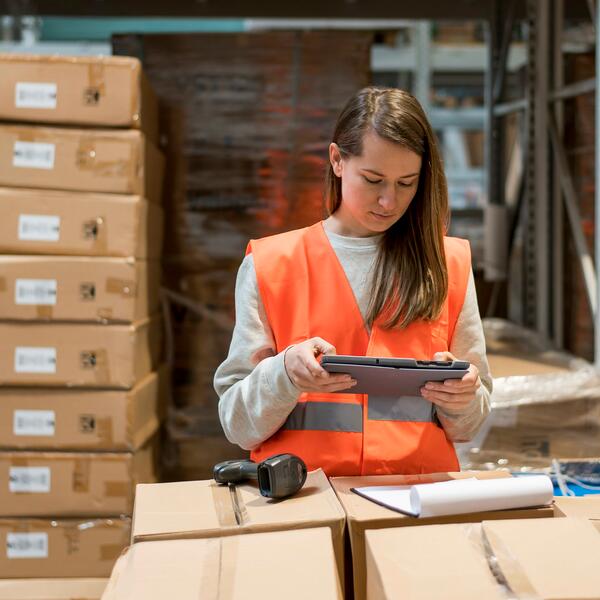 A perfect supply chain visibility will not only look into its immediate structure but also present the working frame of the supplying firms. It should simplify the complexity of the supplier-to-manufacturer- to-customer-back to-manufacturer relationship.
As helpful as it is in boosting companies' authority, it can be particularly difficult to actualize when working with multiple suppliers and vendors, each with its own logistics processes and timelines. Moovick's platform herein provides end-to-end supply chain visibility, allowing companies control over supplies and tracking the progress of their orders from start to finish.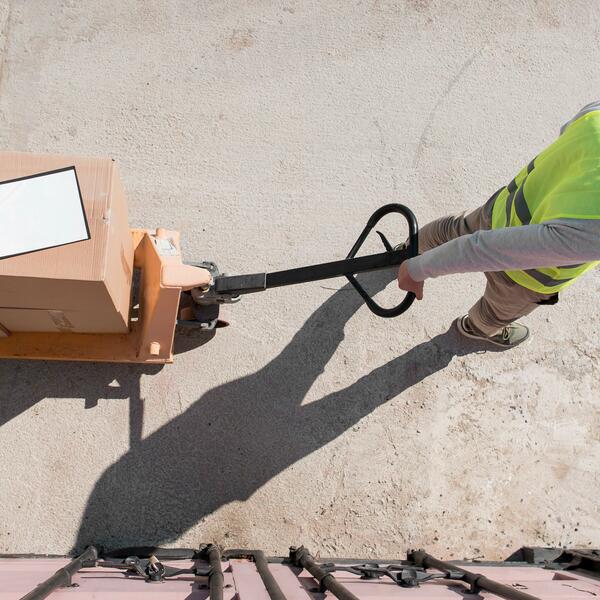 Conclusion:
Furniture production companies face a variety of complex logistics challenges in their day-to-day operations. From shipping and delivery to inventory management and supply chain visibility, there are many moving parts to manage. Moovick's logistics platform provides a comprehensive solution to these challenges, offering a centralized platform and a network of experienced logistics professionals to help companies streamline their operations and improve their bottom line.