Back
Average Rent Prices in Germany 2023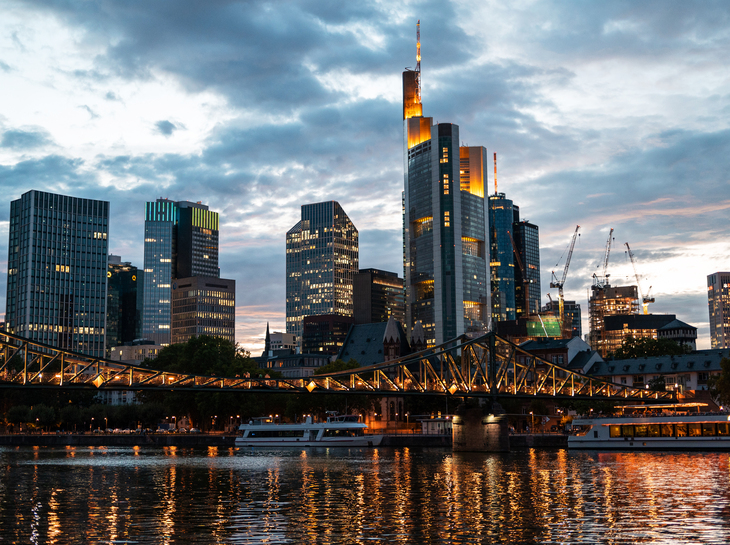 Average rent cost in Germany is often highest towards the south. Munich and Stuttgart, two of this region's main cities, are among the most costly places to live. Compared to other major German cities or other capital cities in Europe, Berlin is not so pricey. Your upcoming largest expense in Berlin will be your rent. Most eastern German cities, including those around Berlin, are less expensive than their southern equivalents. Germany average rent can flap from €590 to €870.
Berlin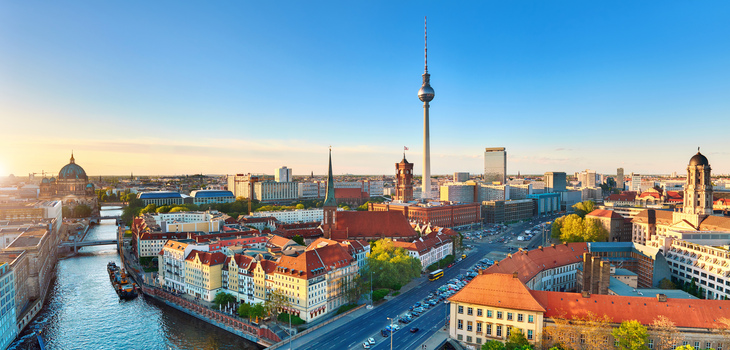 Berlin is the least expensive capital city in Western Europe while having a cost of living that is just slightly higher than the continent's average. Average rent in Berlin is roughly €1,050, foreign students may live well in Berlin. Berlin is the least expensive capital city in Western Europe while having a cost of living that is just slightly higher than the continent's average.
With a monthly cost of living of roughly €1,050, foreign students may live well in Berlin. If you're a working professional renting a 1-bedroom apartment, your monthly living costs will be close to €1,900.You may still save about €700 per month if you make the German average net wage of about €2,600 per month. If your budget is less, though, you may still apply a few strategies to cut costs while residing in Berlin. You might hunt for a studio in a less expensive area, get food at budget stores, and ahead.
Hamburg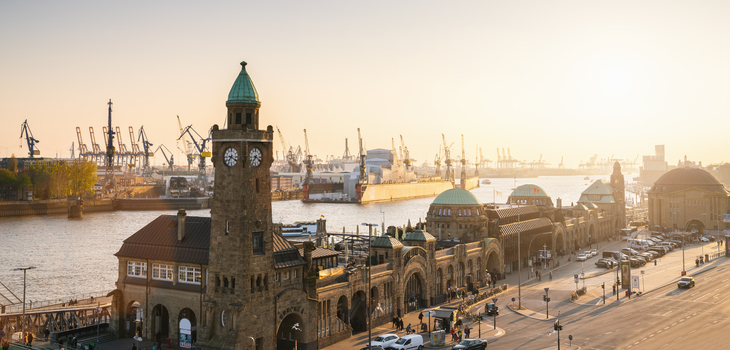 There is a clear pattern when examining the total cost of living in Germany: The South of Germany has greater living costs than the North. This north-south split is where Hamburg deviates from the norm. Hamburg is becoming increasingly attractive with international firms as well as young professionals and students, and this is due to the city's strong economic position. Hamburg's cost of living has risen to the point where it is among the ten most expensive large cities in Germany, almost reaching that level. Perhaps it has to do with Hamburg having the greatest concentration of wealthiest people in Germany and the city being overrun by global corporations. Average rent in Hamburg, Germany starts from €1,050 up to € 1,550.
Munich
Munich's cost of living is really much more expensive than that of a thriving financial center like Frankfurt. Thus, if you intend to relocate here, you had well be ready! We created an outline of the roughly monthly expenditures you may anticipate in Munich to make budgeting for your fresh start in Munich easier. With a monthly budget of €2,991, you may expect to live abroad on a salary of €4,687. That is, if you get everything excellent and superior! It is reasonable to estimate that a gross base income of €5,000 is required to truly live comfortably in Munich. The price in the property market in Munich reflects the level of competition. However, there are some fantastic properties that will make your living in Munich comfortable if you have an income to match!
Stuttgart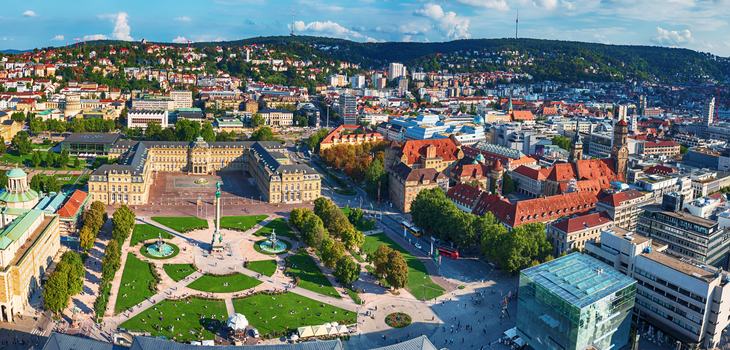 With over 600.000 residents, Stuttgart ranks as Germany's sixth-largest city. Surprisingly, Stuttgart's cost of living is not too much higher than that of a budget-friendly city like the nation's capital. Stuttgart has an excellent balance between prices and the region's average pay when compared to the rest of Europe. However, if you are from the US or another western European nation, the rental fees will likely still seem affordable, especially when you consider that Stuttgart is also relatively affluent, with an average gross wage of about €47,000. This equates to €3900 per month. Overall, Stuttgart's housing costs have increased throughout the years. However, compared to an expensive city like Munich, the cost is more in line with Berlin's property market.
Dusseldorf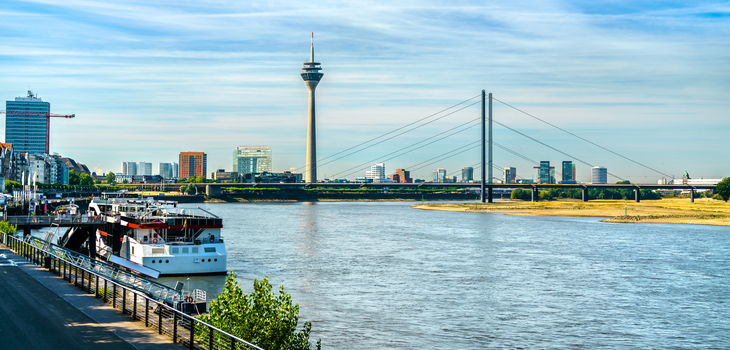 One of Germany's most well-known cities is Düsseldorf, which is also renowned for its traditions, culture, and employment prospects that welcome foreigners seeking jobs and further education students. Since most of the foreigners who live in Düsseldorf are from Asia, it should come as no surprise that even if you speak English, you'll blend in as an outsider without any difficulty. With an average salary of €3,900, your living expenditures will take up roughly 42% of your income, leaving you with some additional money to do more than just window shop. The weekly average wage in Düsseldorf is $1850.
Mainz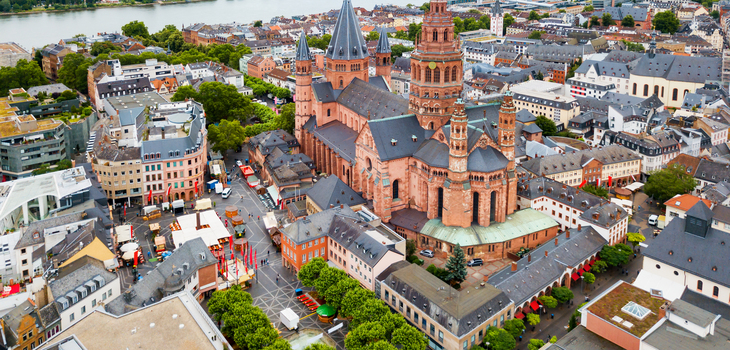 Mainz has one of the highest costs of living in the world—at $1422—ranking in the top 31% of all cities. The typical wage after taxes is $1596, or 1.1 months' worth of living expenditures. A single individual may spend, on average, about 130 (USD) a month, which is regarded to be relatively reasonable when compared to other regions of the world. This will take care of all of your grocery store needs, including fruit, vegetables, dairy goods, and water.
Please take note that this cost report does not include alcohol, such as wine or beer. When compared to other major cities throughout the world, the average monthly cost of groceries for a family of four in Mainz may be 343 (USD).
Utilities Costs in Germany
Electricity rates in Germany were €280/MWh in early December, over 300% more than in early November, because to greater wind speeds and colder temperatures. In the meantime, prices for natural gas surged as supplies began to shrink in tandem with decreased temperatures. The average wholesale energy price in Germany was 157.78 euros per megawatt-hour, an increase of around 13% over the previous year. Gas may be quantified in terms of both kWh and volume (m3). So, based on the size of your home in Germany, below is the average gas usage you may expect.
30 m2:ca. 3.800 kWh / 360 m3
50 m2:ca. 5.000 kWh / 480 m3
100 m2:ca. 12.000 kWh / 1.140 m3
Because your water supplier is determined by where you reside, you don't have as many options as you have with power and energy. Having said that, the water quality in Germany is excellent, and drinking from the tap is not a problem. Water is metered as well, and you should expect to spend roughly €1.60 for 1m3 (1000 litres).
When renting a house you must also know the costs of remodeling contractors, as there can be need to remodel something in your house. For example, the average cost of small bathroom remodel can cost from €3000 - €14000 due to materials.
Cost of Renting in Germany Compared to other European Countries
Life in Germany is slightly more expensive than in the rest of the European Union, but it is much less expensive than in most of its neighbors. According to data, private consumer expenditure in Germany was 6.8 percent higher in 2019 than the average across all 27 EU member states. The average costs of food, housing, and energy in each nation are used to compare costs of living; however, disparities in incomes are not taken into consideration. Germans have a good level of living.
Depending on your perspective and where you reside now, Germany might be viewed as either incredibly costly or very reasonable. In comparison to many other European countries, Germany is not extremely pricey. While the cost of life in Germany is slightly higher than the EU average, it is still less expensive than living in France, the Netherlands, and even Italy!