Back
DIY vs. Professional Packing: Which Option Suits Your Move Best?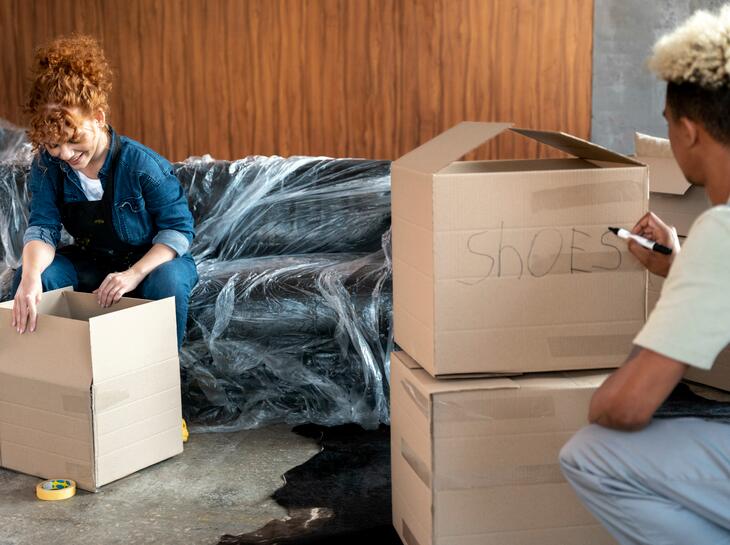 Moving can be a daunting experience, especially when it comes to packing. From deciding what to take with you to determining the best way to protect your belongings, packing can be overwhelming. With countless moving companies offering professional packing services and hundreds of DIY packing tutorials online, it's tough to determine which option is best for you. This blog post will guide you through the benefits and drawbacks of DIY and professional packing services, providing you with the tools you need to make an informed decision.
Understanding the Importance of Packing in a Move
Before diving into the benefits of DIY and professional packing services, it's necessary to comprehend the importance of packing when it comes to moving. Packing well ensures that your belongings remain safe and secure during the move and arrive at your new location easily accessible. Poor packing can result in broken or damaged items, which can be both costly and frustrating. By taking time to properly pack your items, you will reduce the chances of damage during the move and be better organized during the unpacking process.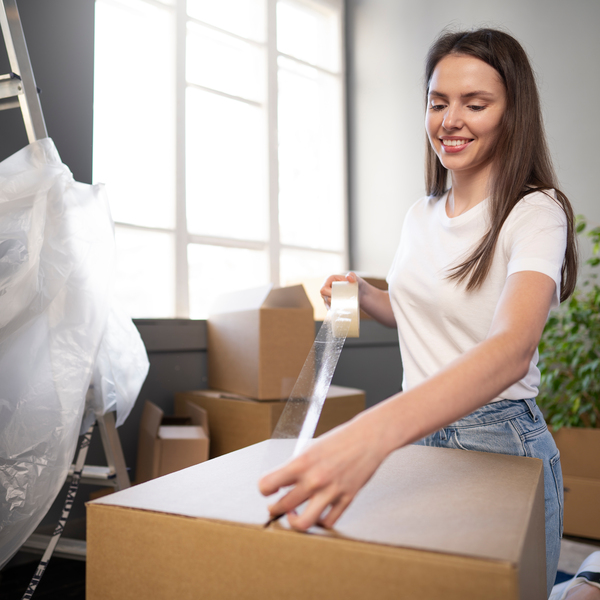 DIY Packing for Moving: Tips and Tricks
DIY packing can seem daunting. However, it's a cost-effective option for those short on funds. Here's what you need to know:
Benefits of DIY Packing
The biggest benefit of DIY packing is that you have full control over the process. From choosing your own supplies to packing your items, you can go at your own pace and ensure that everything is done to your specifications. Additionally, DIY packing is often more affordable than hiring a professional service.
DIY House Packing Tips
Here are a few essential tips to ensure your DIY packing process goes smoothly:
Start Early – Start packing a few weeks before the move to avoid last-minute stress.
Create a Packing Station – Designate an area in your home where you can keep all your packaging materials and supplies
Declutter First – Sort through your belongings first, and donate/sell items you no longer need.
Label Everything – Labeling your boxes before you move will make unpacking a breeze.
Essential DIY Packing Supplies
Here are a few supplies you'll need to gather before you start packing:
Moving boxes in different sizes
Packing tape
Bubble wrap, packing paper, foam peanuts
Scissors and a box cutter
Markers and labels
Step-by-Step Guide to DIY Packing
Here is a simple guide to DIY packing:
Sort items by room
Pack breakables like glasses and dishes with bubble wrap
Fill gaps with packing paper to prevent shifting
Tape boxes securely and label them with detailed descriptions
Pros and Cons of DIY Packing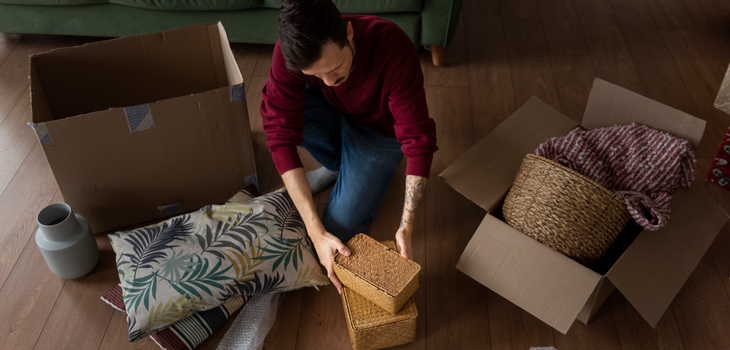 The key benefit of DIY packing is that it's more affordable. Still, it can be more time-consuming, especially if you pack incorrectly. The possibility of breakage and costly damage to your belongings is also present. DIY packing may not be suitable for everyone.
Professional Packing Services: The Expert Touch
While DIY packing has its benefits, it's also reasonable to consider professional packing services. Here's what you need to know:
1. Advantages of Hiring Professional Packers
Hiring a professional packing team offers several benefits. For one, professionals have years of experience and training, which means they can pack your belongings quickly and efficiently. Hiring professionals also ensures that your valuable possessions are correctly packaged, reducing the chances of damage during transportation.
2. What to Expect from Professional Packing Services
Professional packers offer a wide range of services beyond just putting things in a box. Before hiring professional packers, find out what you're paying for, such as the type of packing supplies and the kinds of materials used to wrap your items. Also, make sure that you understand their rates and the timeframe in which they deploy.
3. The Packing Process by Professionals
Professionals adhere to specific processes when packing and moving. First, they will create an inventory of the items that need to be packed and then pack them in a certain order. This ensures that everything will arrive at the new location in excellent condition.
4. Pros and Cons of Professional Packing Services
There is a lot to love about professional packing services, such as the speed at which the job can be done and the quality of packing materials. However, these services can cost a lot more than DIY packing. Furthermore, you'll be relinquishing control over the packing process entirely.
5. Moving Help: Striking a Balance Between DIY and Professional Packing
Striking a balance between DIY and professional packing helps you customize the moving process to your needs. You can choose to pack some items yourself while hiring professionals to pack items that are more difficult to move. Like DIY packing, this option allows you to have more control over the process while still having experts lend a hand.
Packing Tips for Moving: The Comprehensive Checklist
Finally, here is a comprehensive checklist to make sure that you're prepared for your move. If you want more - please check our ultimate checklist.
Before You Start Packing:
Create an Inventory List
Get Some Packing Supplies
Gather Enough Boxes and Labels
Notify Your Utility Companies and Billers
Plan for the Day of the Move
Room-by-Room Packing Tips:
Living Rooms
Kitchens
Bedrooms
Bathrooms
Labeling and Organizing:
Label Your Boxes Correctly
Keep Things Well-Organized
Unpacking Tips:
Unpack Room-by-Room
Focus on the Essentials First
Frequently Forgotten Packing Tips:
Selling Unwanted Clothing and Furniture
Stocking Up on Enough Supplies
FAQs: DIY vs. Professional Packing
Here are a few frequently asked questions to help you make a decision:
Is it worth paying for packing when moving?
It depends on your circumstances and how much you value your time. If you're short on time, hiring professional packing services could be the ideal option for you.
How much time does DIY packing usually take?
It depends on how much you need to pack, but it can take anywhere from a few days to a few weeks.
Are professional packing services insured?
Yes, most professional packing services have liability coverage.
Can I trust professional packers with fragile items?
Yes, professional packers have years of training and experience, which means they know how to pack fragile items properly.
What if I need to move on short notice?
Some packing companies offer expedited moving services, but this might cost you more.
How far in advance should I book professional packing services?
Booking in advance gives you more options and more control over the process. Booking at least 3–4 weeks before the move is recommended.
Can I partially DIY and partially use professional packing services?
Yes, you can find a balance that works for you.
What happens if there is damage to my items during the packing process?
Most companies offer liability coverage and will work with you to repair or replace damaged items.
DIY packing can either make or break your move if you emphasize safety and functionality. Still, professional packing services require you to sacrifice some control over the process while providing peace of mind. It's important to consider your circumstances before deciding what option is best. By looking at the pros and cons of both DIY and professional packing services, you can make an informed decision and turn your move into a smoother experience.