A couple of months before the move, it's already a good time to start thinking about making a moving checklist online. But you need help with the question of how to start with it. Don't worry; we have answered all your questions in the text below!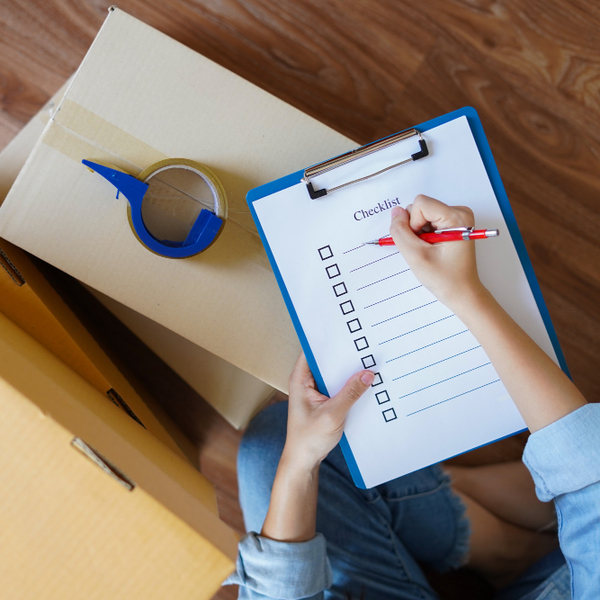 How It Works
Post task
Post your task details and description on our website or app
Get offers
Receive offers from nearby service providers in PDF format with booking link
Discuss
Use Moovick Messenger to discuss details and choose the best option based on ratings and reviews
Book
Book and get your task done effortlessly
Two months before moving
Create A Moving Binder
The best advice for starting any well-organized action is to keep track of what you have done from the beginning. An excellent way to do this regarding moving plans is to open a new Google Document (or some other kind of document) and constantly update all the changes related to the moving process. This way, you will save a lot of time!
Say Goodbye To Extra Stuff
Let's be honest; we all have many things we don't really need in our houses.
The best way to decide if you need something is to ask yourself, 'When was the last time I used this?' and consider whether you will need that item in the next few years. If the answer to both questions is 'NO' - that's it; get rid of those items!
Moving to a new apartment or house, mainly if it is located in a different country, is the perfect moment for new beginnings. Things that you haven't used for years and that you don't believe you will ever use again, leave behind!
Get An Estimate From A Moving Company
About two months in advance is an excellent time to find and schedule a moving company. Their assessment of various aspects of your move, such as expected costs and the vehicle size you will need, will surely ease your stressful period. You can find and schedule a moving company online.
Get Organized
The key to a good move is to organize your belongings correctly. If you do this, you will thank yourself during and after the action when you start unpacking your things in your new home.
Packing everything nicely in cardboard boxes and wrapping fragile items in the paper that will protect them is crucial.
When moving, a typical common question is: Where to find all those necessary moving boxes, old newspapers, and papers?
Of course, the easiest way to find these supplies is to buy them at the store. However, a much more cost-effective and environmentally friendly way to get your hands on boxes and paper is to take them from someone who no longer needs them. You can ask friends for boxes and old newspapers and get them too by asking workers in supermarkets, furniture stores, etc., to give them to you.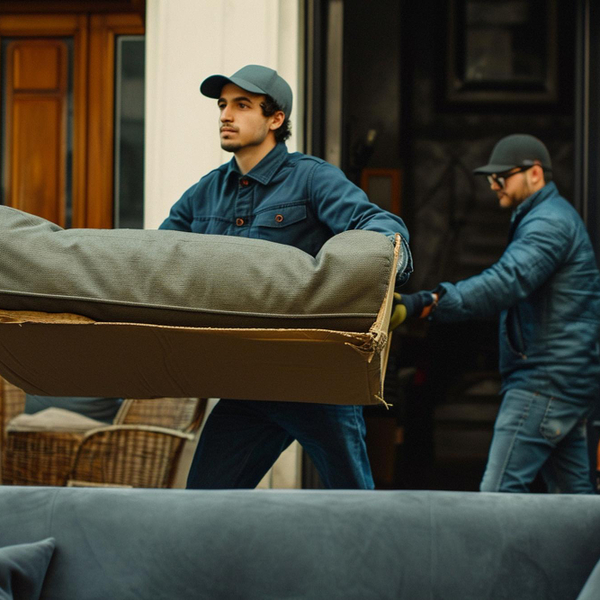 Keep Track Of Furniture Measurements
Another significant thing you should have on your moving checklist is the sizes of your furniture. In this way, you can give the moving company precise information, allowing them to make your move as easy as possible.
For measuring the dimensions of an item, the following guidelines can be used:
Length: Measure the distance from the furthest point on the right to the furthest point on the left.
Width: Measure the distance from the furthest point at the back to the furthest point at the front.
Height: Measure from the floor to the highest point of the item.
Back Height (for chairs and sofas): Measure from the floor to the top of the frame back.
Diagonal Depth (for chairs and sofas - particularly important if the item needs to go around corners): Measure from the front of the arm to the top of the back, then find the midpoint of that measurement and measure from there to the lower back leg.
Talk With Your Landlord
If you are renting the apartment or house you currently live in, about two months before moving is the right time to inform your landlord about it. This way, you will show respect by giving them just enough time to make room for new people to move in.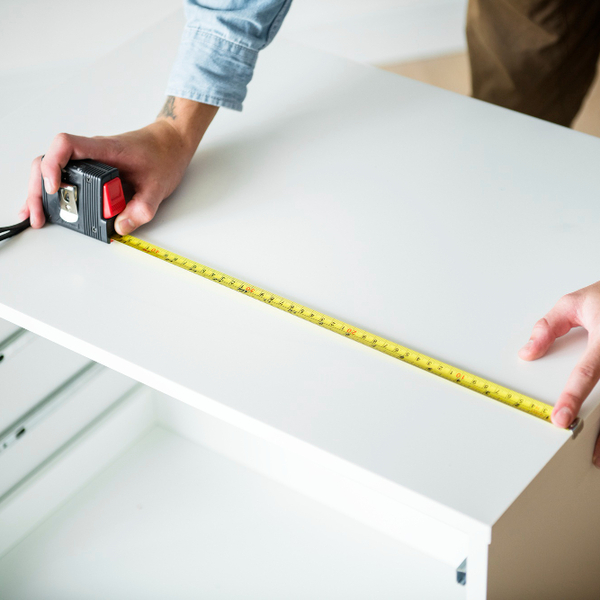 Start The School Enrollment Process
If you have children of school age, you must decide in time, in the right place, which school they will attend, and then start enrolling in that school. Getting started on this as soon as possible is especially important if you are moving from one country to another, as legal procedures may differ, so you may need to know how long it will take.
Request Time Off From Work
Notify your employer on time that you are planning to move soon. A few days off when you move will probably be necessary, and you definitely don't want to wait to tell your boss about these things a couple of days right before the move.
Submit A Change Of Address Form To Your Post Office
Just like most legal procedures, changing addresses when moving can be a very stressful part of the whole process. Reporting a change of address can be incredibly stressful if you move to a foreign country.
Some of the most common questions about which you should be informed on time are What, When, Where, and What Costs.
At least two months before the planned move, research the legal aspects of the change of address, deadlines, fees to be paid, etc.
Research Items That Can't Be Moved
Some items moving providers are legally prohibited from moving.
Moving companies cannot transport items that are potentially explosive or flammable. Hazardous materials in this category include fertilizers, paints, aerosols, pesticides, motor oil, batteries, and acids.
Moving providers should also not move food, plants, pets, or highly personal documents.
We suggest researching in time what you can pack in the vehicle provided by the moving company.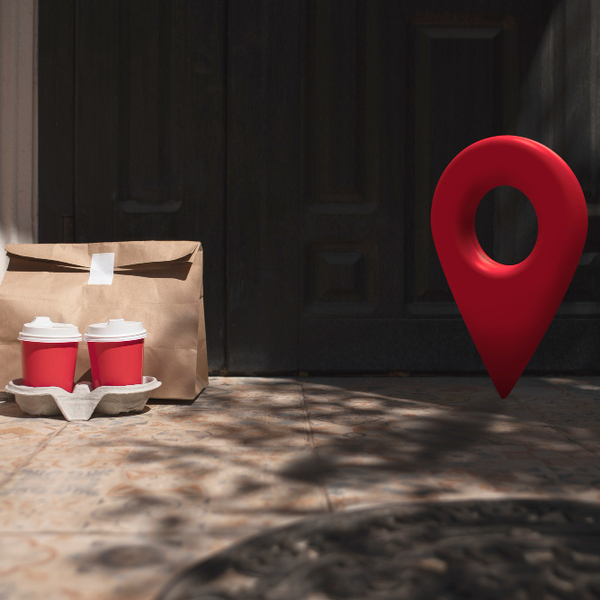 Six weeks before moving
Start Packing Your First Box
It's time to pack your first boxes!
To avoid accumulating work unnecessarily for the last minute, we advise you to pack your first boxes six weeks before the planned moving day.
For the very beginning, pack things you don't use daily and know you won't need them in the next few weeks.
Book A Moving Van
Six weeks before your move, you should already have figured out what type of vehicle suits your needs. Now is the right time to book the van that fits you so the moving company can organize everything for you in time.
Prepare Pets
Here are some tips for moving with pets:
Familiarize your pet with packing supplies and boxes.
Stick to your usual routine to minimize stress on your pet.
Provide your pet with entertainment during the move.
Set up a comfortable and secluded space for your pet during the move.
Consult your veterinarian before moving with your pet.
Research new pet laws if you're relocating to a different city.
If driving across the state, ensure that you have planned pet-friendly accommodations.
Take necessary precautions to keep your pet secure and safe during the move.
Prepare a separate emergency bag for your pet during the move.
Get your pet ready for safe action in your vehicle.
Make sure to pet-proof your new home before bringing your pet there.
Do Small Repairs
There are some renovations that people usually do when they move out.
The most common things you should pay attention to are: deep cleaning the carpet, fixing minor plumbing, repairing the drywall, checking the vents and heating, etc.
You can also hire house cleaning services. This way, you will make it easier for yourself and leave the house to your landlord in excellent condition.
Schedule A Utility Stop And Start Dates
Another significant thing that should be on your moving checklist is to ensure a smooth transition into your new home by confirming all your stop/start dates beforehand. It is recommended to contact both your existing and new utility service providers to verify these dates to avoid moving into a house that is not ready for occupancy or paying for utilities in your old home after moving out. Additionally, while confirming the stop/start dates, review and ensure your contact and billing information is accurate.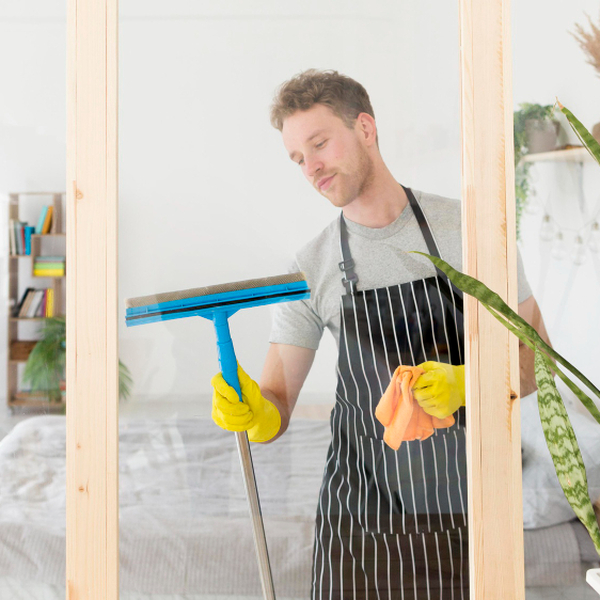 Measure Your Furniture
If you still haven't, now is the time to measure your furniture, so you can know exactly how much stuff can fit in a particular vehicle. Keep the surprise factor to a minimum!
Create An Inventory Of Items
Create a clear document structure in which you will list the items in your house. Sort this list by rooms, and assign the items to the spaces they belong to.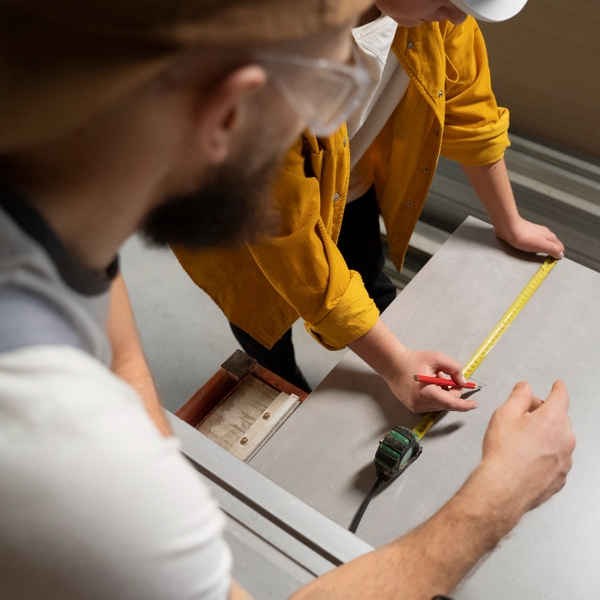 Make Travel Arrangements (if you are moving abroad)
Considering that moving outside the country is more complicated than when moving within your country, don't forget that in addition to documents, money, and plane tickets, you also have the following things with you: toothbrushes, medications, toiletries, clothing, important documents, baby essentials, toilet paper, paper towels, trash bags, a set of tools, pet food, bottled water, wallets, and extra pairs of shoes.
Start Packing Early
Make sure you pack everything you won't need for a few weeks before the move right away. For example, this can be all seasonal clothes.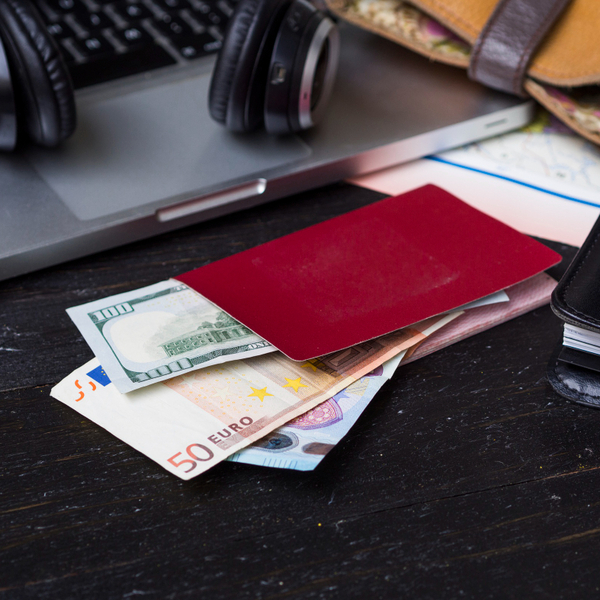 Four weeks before moving
Take Pictures Of Your Valuable Belongings
Mishaps can sometimes occur despite your movers' proficiency, experience, and caution. You may not receive adequate compensation for any damages incurred without proper preparation. Therefore, before the arrival of your movers, it is recommended to take photographs of anything and everything that you consider valuable.
Protect Important Documents
To ensure the safety of your documents during transportation, place them in a portable and secure container. It can be a moving or file storage box or a notebook with zippered pockets. Label the container to indicate that it should accompany you rather than the movers. Additionally, create separate files for each type of document that you plan to bring along.
Tune Up Your Car
Check the engine for parts needing cleaning, fixing, or replacing before moving.
Contact Your Internet, TV, Utility, And Home Security Providers at New Home
Be sure everything will await you in your new home, just as it should be!
Arrange For Storage In Your New Community (if necessary)
If you have excess things you will not have room for in your new home, remember to find a space in the new community to store everything you need.
Two weeks before moving
Update Your Address
Update your address with your financial accounts, including bank accounts (checking, savings), credit card accounts, investment accounts, and loan accounts. Next, update your address with your subscriptions, such as online shopping, streaming services, food delivery, and other monthly service and product subscriptions (beauty, clothes, food, etc.). Additionally, it's important to update your address with your insurance policies, including health, vision, dental, renter's, homeowner's, car, pet, and life. Consider contacting Liberty Mutual, one of the nation's largest property insurers, as you may qualify for exceptional savings. Be sure to update your address with your lawyer, newspaper, or magazine subscriptions, W-2s, 1099s, property taxes, and any medical bills you may have. Also, update your address with appropriate government offices, including Social Security, Veterans Affairs, Internal Revenue Service, Medicaid, and Medicare. Finally, don't forget to update your address with your employer and payroll department and your local voter's registration office if you move to a new area.
Pack Items Every Day
Packaging as much as possible daily is essential to make your work easier.
Cancel Your Local Memberships
If you are part of a community, like a gym or a library, don't forget to cancel your membership before moving.
Create a Folder For Bills And Receipts
Sort all your bills and receipts in one common place!
Check In With Your Movers
It is important to keep in touch with your movers to know if there has been any change on their part or vice versa.
Return Borrowed Items From Neighbors, Family, And Friends
You don't want to take with you something that isn't yours, so remember to return everything you once borrowed from someone to that person.
Back-Up Your Computer
The safest way to move your computer is to have everything saved online before the move. That way, your data will be secure even if something physically happens to the computer.
Plan A Moving Party
It's time to have some fun, and a great way to do that is to throw your moving party.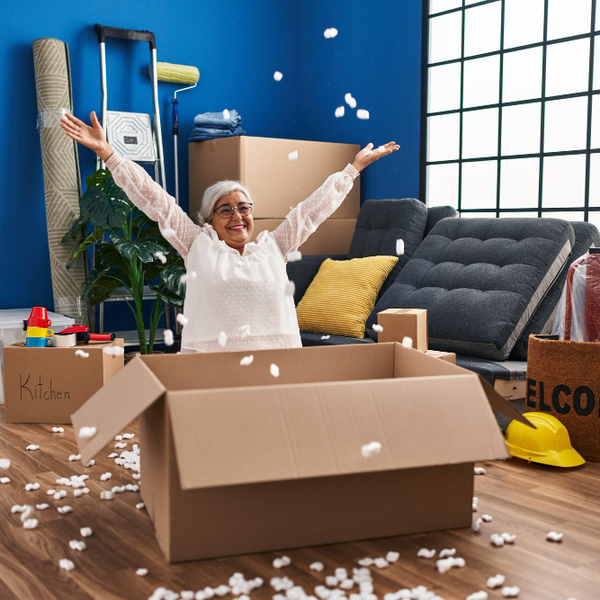 One week before the move
It's Time To Start Actively Packing The Rest Of Your Home Room By Room
Okay, one week before the move, you have to work harder to finish everything on time! Actively look around all the rooms in your house and pack everything you can pack right away.
Create The 'Essentials Bag' For Moving Day.
A moving essentials bag is a duffle bag, suitcase, or backpack with the personal items you'll need access to on the day of your move and right after you've arrived at your new place. It's important for staying organized and minimizing moving day stress. Your essentials bag should include your wallet and keys, medications, important documents, electronics, contact info, pen and paper, basic toiletries, a roll of toilet paper, a small tool kit, and a pair of scissors or a small knife.
Disassemble Big Furniture Items
Large pieces of furniture take more time to disassemble. Play clever; disassemble them in time.
Prepare Your Home and Electronics (do a general cleaning)
Clean everything, including things that haven't been cleaned in years. Leave your old house in the best possible condition, and keep your belongings clean and tidy.
Double Check This List!
Feel free to go through this list more than once. Moving is a complicated process that requires good organization, and there is no better way to do that than to double-check whether you have done everything necessary.
Get Rid Of Leftover Food
Remember to get rid of food sitting in your home for too long. If the food is correct, you can donate it to someone who needs it; otherwise, throw it in the garbage
Clean Out The Refrigerator
It is generally not a favorite activity, but general house cleaning involves cleaning your refrigerator. Remember to tidy it up thoroughly.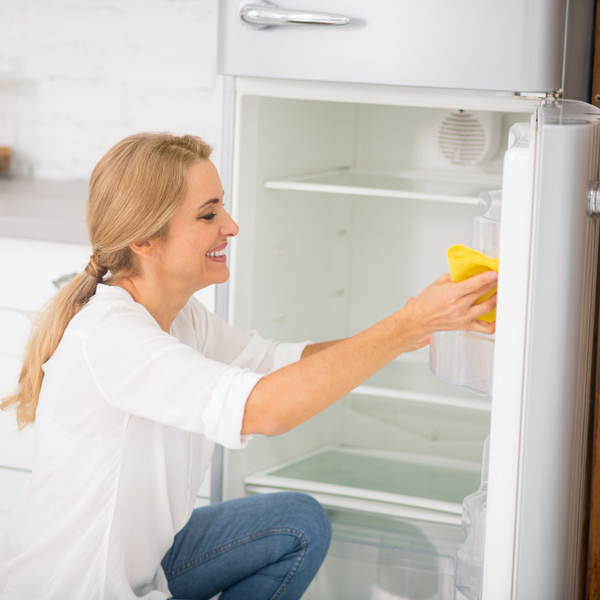 Arrange For The Cut-off/activation Dates For Your Cable, Gas, Electricity, Water, And Garbage
Reach out to those who see you through these things. Inform them that starting next week, you will not need their services at this address.
Take Pictures Or Videos Of Your Empty Home
It could be used as proof that you left everything behind correctly!
Get Cash
Stock yourself with the cash you'll likely need on hand throughout the moving process.
Determine Which Boxes And Items Are Last To Load
Some things you will need until the last moment. Do not pack those things as long as you need them, but determine what they are and which boxes you will fill them in just before moving day.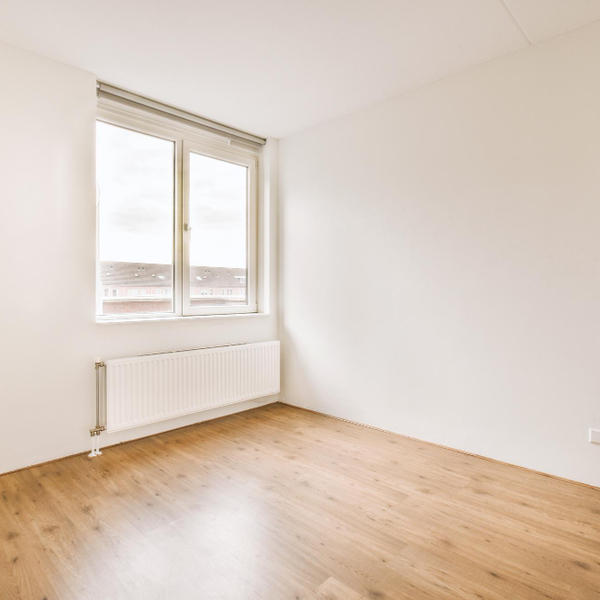 Moving day
Protect Your Floors And Carpets
Before the move starts, protect your floors and carpets from unwanted damage, such as the accumulation of dirt and scratches.
Work With The Movers
It would help if you worked with the movers as a team to do the work as quickly and efficiently as possible.
Final Check Moving Van To Be Sure
Ensure you are the last to final check the moving van to be sure everything is in order!
Be At Your New Location To Direct Movers Where Items Should Be Placed
Try to get to the new location before the movers. In this way, you can direct the places where certain items need to be placed in the new house.
Things To Consider Before You Leave The House
Take a last walk around your house, and leave everything behind in the best possible order. Do remember to hand over the keys to your landlord if necessary.
Go Grocery Shopping
You don't want your refrigerator to empty when moving into a new house. Remember to do your grocery shopping before moving in.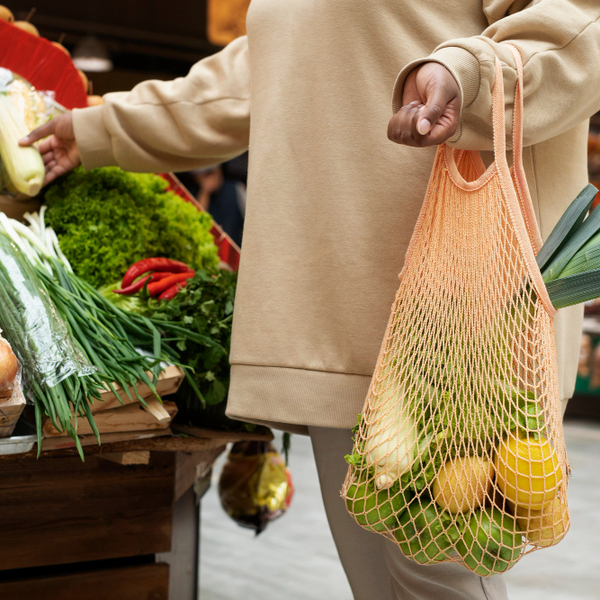 After moving day
Leave Your Moving Company A Review
In addition to the fact that you will have a lot of work, remember to leave your moving company a review!
Clean Before You Unpack
Before you spread your things around the house, ensure that the places you leave them are clean.
Household Items Checklist
Check your household items checklist, and find out if you are missing something upon moving in.
Unpack, Then Flatten And Donate The Boxes
There is no need to throw away your boxes, let alone pile them up in your new home. Flatten them and donate them!
Make Spare Copies Of Keys
We can never predict unwanted events such as the loss of keys. Make sure you have multiple copies of the keys to avoid unpleasant situations.
Schedule Maintenance Work
Schedule all the tasks related to your house that need to be done!
Install A Security System
Safety comes first! Install a security system, and you will always feel protected in your new house.
Document Checklist
Remember to check that all documents are still with you!
Locate Local Health Care Providers
Health is important. Remember to research local health providers and decide the one that suits you.
If You're From EU, But Another Country Make This: Residence Registration
You will need to be registered at your new residence. Reach out to relevant institutions and solve this question.
Get Tax ID
Each country has its unique way of taxation. Every citizen has their unique tax ID - remember to get it.
Get A Social Security Number
Claim your unique social security number. In this way, you will ensure equality in the new community.
Open A Bank Account
Research the banks in your area and decide on the one that best suits your needs. Open a new bank account.
Change The Address On Your Driver's License & Car Insurance
Update all documentation related to your car!
Check The Smoke Alarms
You will feel even safer if you check the correctness of the smoke alarms in your new house!
Plan A Housewarming Party
The housewarming party culminates in a long and often complicated moving process. Now it's time for the fun stuff!
Save Your Moving Binder
You may need it again. And it could be a memory of a well-organized and planned process. You never know.
Sit Back And Relax
Make yourself some drinks and dishes, and get some rest. Remember how hard you've worked the last few months - congratulate yourself and enjoy the fruits of your labor.
Explore Your New Neighborhood
Get to know your surroundings. Walk the small streets and explore how people in your new neighborhood live.