Back
10 reasons why you should hire a moving company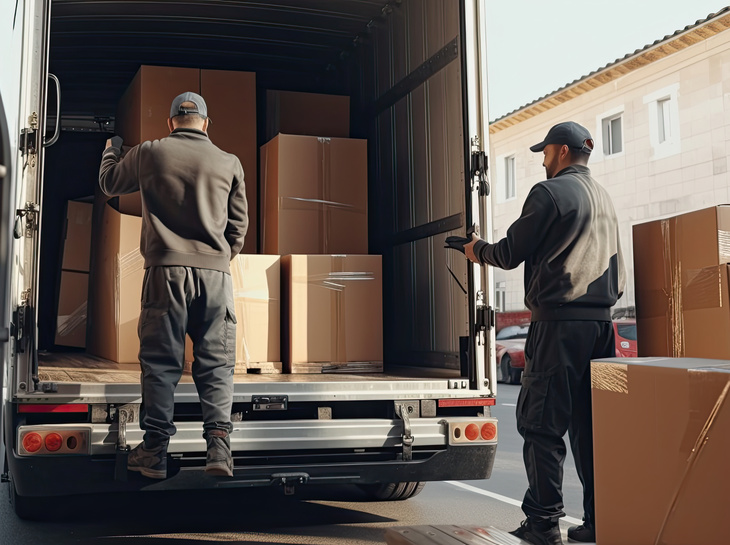 Moving abroad can be stressful and overwhelming. If you are moving to the Netherlands or Germany soon let us help you ease some of that stress, by giving you 10 reasons why hiring a moving company can help you. Also, moving company in Germany and Netherlands offers a number of options for hassle-free and quick relocation.
1. From one country to the other
It's never easy to leave your country behind and start your life in another. Hiring an expat moving company will simplify your move to your new country. These companies specialize in moving belongings between countries and have done this countless times, assuring you that everything will go smoothly.
2. Customizable Services
No move is the same, and it's important to find a moving company that fits your specific needs. This is why a lot of companies offer different packages so you can pick what suits you best on your big day.
3. No packing
Packing and labeling all your stuff can be a horrible task, but luckily professional movers are trained for this. They take inventory of all your belongings while packing your stuff and make sure nothing gets lost.
4. No moving
On the day of your move, you do not have to do a thing, except for making it to your new address yourself. You do not have to do the heavy lifting or coordination with your friends and you don't even have to drive the moving van.
5. Saves time
It might take you a couple of days to complete your move, especially when moving abroad. Hiring professional movers will save a lot of time because they are used to working as efficiently as possible. They work quickly and will try to do everything within the window of time you agreed upon.
6. Safety
Hiring a moving company will ensure that your belongings will get to their new destination safely, Because professional movers know what they are doing, and have extensive knowledge of moving and transporting furniture, your move will be safer than when you do everything yourself.
7. No asking your friends or family
Even when moving within the country it is annoying to have to ask your friends and family to help you move, but as soon as you are leaving the country it gets even harder to ask.
Hiring a professional will avoid some awkward moments between you and your friends, plus the professional is almost always more reliable when it comes to time management and showing up on time.
8. Avoid injuries
You might not know exactly how to carry a heavy box right, but a professional mover will. Letting them do the work helps you avoid classic moving injuries such as back pain.
9. Cost-effective
Most moving companies charge a fair fee per hour and will give you an invoice with the estimated costs before your move. The price will often include the van, gas, packing materials, and the cost of the employees.
While moving by yourself might seem cheaper, after calculating the costs of packing materials, hiring a van to do the moving, and the costs of feeding your hungry friends, it might come down to the same price.
10. No stress
Lastly, hiring professional movers will give you some peace of mind on the day of your move. As mentioned in the 9 reasons before this one, your belongings will be handled with care, and arrive safely at your new address at the time you agreed on with the company. You will have fewer things to worry about and you can entirely focus on starting your new life in your new country.
How to find the best moving company near you
Finding a good expat moving company near you can be hard. Luckily, we can help you find the best moving company, as we provide services to find professional movers near you. Whether you need movers in Holland or Germany or a packing moving company, we can help you with all your moving needs!
Our website connects people who are moving with professional movers in Holland and Germany. You can compare all services offered on our website and pick the one that suits you best. If no service accommodates your wishes, you can post your task and wait for the movers to find you.
We offer different packages for different moving situations. If you'd rather pack your stuff you can choose the economical one, but if you want everything done you might want to choose the business package.
When you have found a moving company that fits you best, you can contact and pay them through us. We can assist you via email and phone if you need any help on the day of your move. We are here for you and we try to make your move abroad as easy as possible!