Your go-to digital logistics platform
Simplify your move with our network of 600+ movers across Europe
Trusted by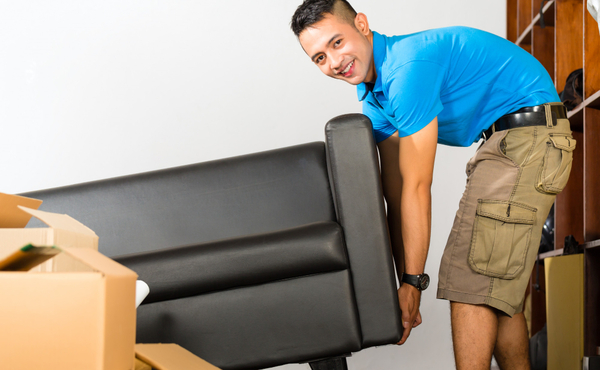 Furniture Trasportation
Furniture transportation is the process of moving furniture from one location to another, either within the same city or across long distances. This service is commonly used by homeowners, businesses, and individuals who are relocating or need to transport furniture for other reasons. Moovick provides specialized equipment and experienced staff to ensure that furniture is transported safely and securely, minimizing the risk of damage or loss during transit.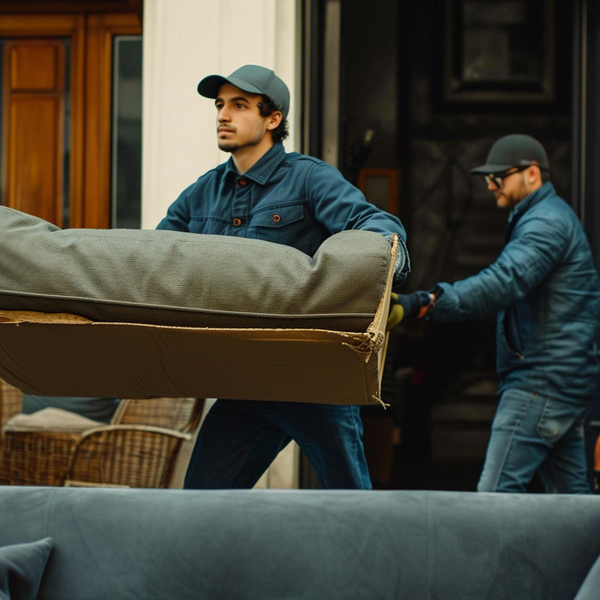 Let's calculate your Full Truck Load
Companies we supported




















FAQs
Furniture delivery for companies: How does it work?
Moovick's professional delivery service involves the furniture transport from a supplier or manufacturer to a customer's location, with a focus on serving the needs of businesses. When a company uses a furniture rental service, they typically start by placing an order for the furniture and providing the necessary information about the delivery location and desired delivery date. Moovick's delivery service will then arrange for the furniture shipping to the customer's location. The delivery typically includes the transport, handling, and setup of the furniture, ensuring that it is in good condition and ready for use upon arrival.
How can we help the company to ship furniture to their customers?
We can assist a company in shipping furniture to their customers by handling the entire process of the furniture moving from the supplier or manufacturer to the customer's location. Moovick has the experience and resources needed to handle the complex logistics of moving furniture, including packing, loading, and unloading, as well as ensuring that the furniture arrives at the customer's location in good condition. We may also offer additional services, such as storage solutions, furniture assembly, and even the removal of old furniture.
Why is additional service like furniture transport important?
Additional services like furniture transport are important because they provide a comprehensive solution for delivering furniture to customers. Furniture moving is a complex process that involves many steps, from packing and loading the furniture at the supplier's location, to unloading and installing it at the customer's location. By offering additional services, such as furniture assembly and removal of old furniture, relocation services can simplify the process and make it easier for companies to deliver their furniture to customers. Additionally, the use of additional services can help companies to save time and reduce costs, as they can outsource the entire process to a reliable and experienced provider.
How to pack furniture for moving?
To pack furniture for moving, start by cleaning and disassembling pieces where possible. Wrap each piece in padding, such as bubble wrap or furniture blankets, and secure with packing tape. Label each item clearly, indicating which room it belongs in and its fragility. Pack heavy items in smaller boxes and lighter items in larger boxes to prevent overloading. Use furniture dollies to move larger items, and make sure to stack boxes and furniture securely in the moving truck to prevent shifting during transit.
What special conditions do you offer for companies?
Many people still search on the web "furniture delivery near me" and still don't get answers to their questions. Moovick can help you out with all of your questions and requirements. Moovick offers a variety of special conditions for the companies such as:
Corporate relocation packages
These packages are designed to meet the specific needs of companies and their employees. They may include housing assistance, visa and immigration support, and other services to help ease the transition
Group Moves
Relocation services can coordinate group moves for several employees at once, making the process more efficient and cost-effective for companies.
Storage Solutions
Some relocation services offer storage solutions for companies that need to temporarily store items during the moving process.
Expense management
Relocation services can assist with expense management, ensuring that companies stay within budget while still providing their employees with the support they need.
Customized solutions
Companies can work with relocation services to develop customized solutions that meet their specific needs and requirements. This may include specialized services, such as cultural training or language support.
Discover all services
Our consistent service and quality methods enable us to provide things quickly. Whatever your challenges are, we will work with you to find the best solution.
Contact us
The logistic service from Moovick enables you to take your operational efficiencies to a whole new level. You can place orders at short notice, and we will ensure fast delivery to your desired location. Contact us now with the below details and we will get back to you as soon as possible.