Your go-to digital logistics platform
Simplify your move with our network of 600+ movers across Europe
Trusted by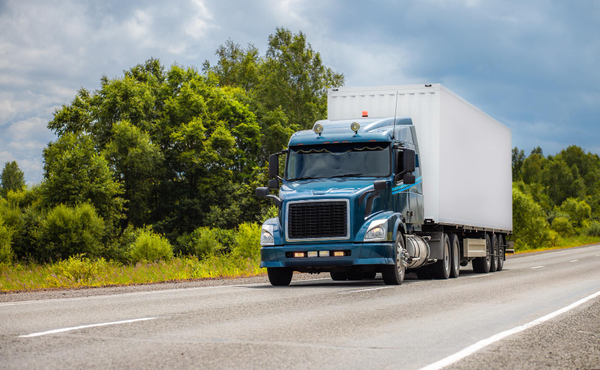 LTL-Transport
Less Than Truckload (LTL) transportation is a shipping service that is commonly used by businesses and individuals who need to transport freight that is too large to be shipped as a parcel but doesn't require a full truckload. LTL shipments typically weigh between 150-15,000 pounds and occupy less than a full truckload's worth of space. LTL carriers combine multiple LTL shipments from different customers to fill a single truck, reducing transportation costs and increasing efficiency. Moovick uses specialized equipment and technology to ensure the safe and reliable transportation of LTL shipments, as well as tracking and monitoring systems that provide real-time information on the location of the shipment and delivery status.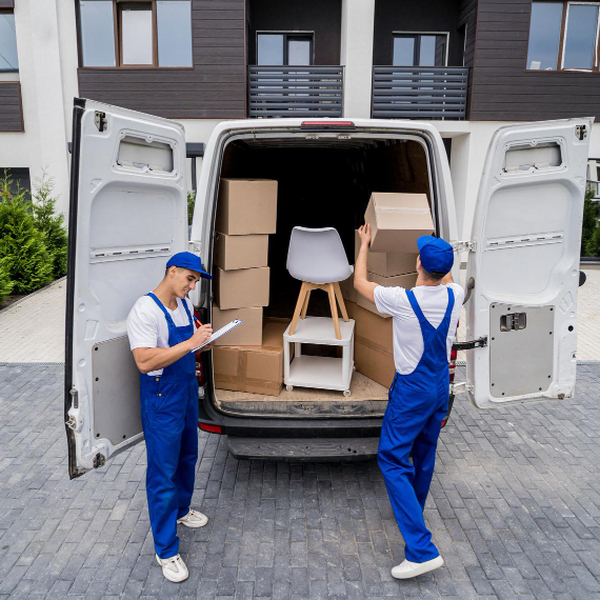 Companies we supported




















Book your moves in a few steps. Let's go!
FAQs
What is LTL in logistics?
LTL stands for Less than Truckload or Less than load, and it refers to a type of transportation used for shipping cargo that is too small to require a full truckload. ltl shipments typically weigh between 150 and 15,000 pounds and occupy less than half of a standard truck trailer. Shipments from different shippers are consolidated into one trailer to optimise capacity utilisation and reduce transportation costs.
Are LCL and LTL the same?
No, LCL (Less than Container Load) and ltl transport(Less than Truckload) differ. LCL is used for ocean freight and refers to a shipment that doesn't fill a full container. On the other hand, less-than-load is used for ground transportation and refers to a shipment that doesn't fill a full truck. Although less-than-container-load and less-than-truckload are used for smaller loads, they differ in the mode of transportation and the cargo size.
How much does LTL transport cost per km?
LTL auto transport costs can vary based on several factors, including distance, weight, volume, destination, and transit time. Moovick offers specialised packages that cater to your requirements, meet your demands, and consider your preferences, all while keeping your shipping costs to a minimum.
How long does LTL delivery take?
The delivery time is subject to various factors, such as the distance between the pickup and dropoff locations, the chosen carrier, and the required service level. Nonetheless, Moovick provides estimated transit times for each carrier and service level to assist you in selecting the best option for your needs. ltl freight takes between two and seven days to deliver. Several carriers do, however, provide expedited freight options that can have your package delivered in only one or two days.
How can I truck my LTL freight?
To truck your less-than-load freight, you need to contact a carrier that offers ltl shipping. Moovick is a transportation management system that makes it easy to truck your less-than-truckload freight. Once your order is confirmed, they will provide all the necessary information to pick up your less-than-truckload freight. The carrier will then come to the pickup location to collect your shipment and transport it to the destination. You can track the progress of your shipment and receive updates on the delivery status, and when the load is delivered, you will receive a confirmation notification.
How can I order LTL service in Moovick?
To order a less-than-truckload package in Moovick, you can book and request a quote directly through the Moovick platform. Here are the steps to order ltl logistics in Moovick:
Log in to your Moovick account or create a new account if you don't have one.
Once logged in, select "LTL" from the list of available packages.
Enter the origin and destination addresses for your shipment, along with the weight and dimensions of your freight.
Select the desired pickup and delivery dates for your shipment.
Choose from the available options and select the carrier that best meets your needs.
Review the quote and confirm the price and package details.
Enter your payment information and complete the order.
Once your order is confirmed, they will handle the rest of the logistics, including arranging pickup and delivery with the carrier and providing tracking information so you can monitor the progress of your shipment.
Benefits of Choosing Moovick LTL
Choosing Moovick's less-than-truck packages offers several benefits for businesses, including:
Competitive Pricing: They offer competitive pricing for less-than-load shipping, helping companies to save on transportation costs.
Wide Carrier Network: Their wide carrier network allows businesses to find the carrier that best meets their needs.
Real-Time Tracking: There is real-time ltl tracking for shipments, giving businesses visibility into the status of their shipments.
Streamlined Booking Process: They offer a simplified booking process for ltl shipments, making it easy for businesses to book and manage their shipments.
Discover all services
Our consistent service and quality methods enable us to provide things quickly. Whatever your challenges are, we will work with you to find the best solution.
Contact us
The logistic service from Moovick enables you to take your operational efficiencies to a whole new level. You can place orders at short notice, and we will ensure fast delivery to your desired location. Contact us now with the below details and we will get back to you as soon as possible.