Back
Fast Junk Hauling - Best Rates on Van Rentals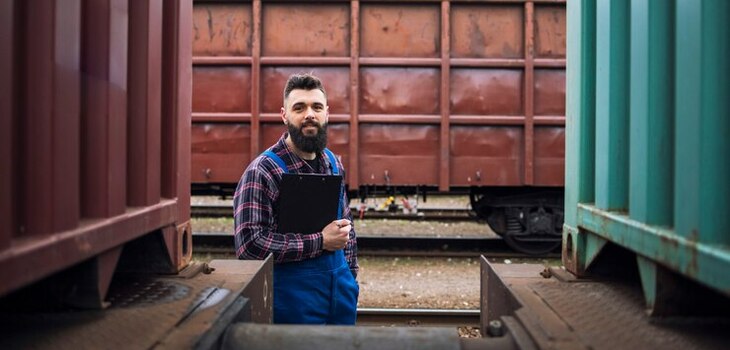 Fast Junk Hauling - Best Rates on Van Rentals
So you are searching for the best rates on van rentals to clear the clutter at your place again? Are you tired of hearing the following phrases from junk hauling services:
"Just one more hour Sir, we will be at your place soon!"
"We are sorry that we missed your appointment."
"You will have to pay more than the previously estimated charges due to some unaccounted things."

Allow us to end your search for once and forever!
Because when you are junk hauling with Moovick, we will not only provide you the best rates on van rentals, but also the following benefits:

1. Friendly Drivers: With the power of our virtual fleet, you get access to the community of friendliest yet professional folks/drivers on the planet. Drivers on Moovick are people like you and me, having a 9-5 day job, with junk hauling as one of the mainstream tasks. Due to this reason, they will be more understanding of your problems, while being careful with your stuff and treating it like their own!
2. Best Rates on Van Rentals: We shall repeat it again: you get the best rates for junk hauling! You can expect upto 50% lower rates on our services, compared to other logistics and hauling services. All thanks to the concept of 'virtual fleet', powered by people like you and me.

3. Faster Junk Hauling and No Missed Appointments: Registered drivers in our community are always pleased to receive an appointment request. In fact, we had a same day relocation too (which is a more difficult task compared to junk hauling) which was booked a couple of hours before the planned time! However, as fun and exciting the challenges may sound (especially when we flex about it), it's advisable to book an appointment with our drivers at least a week before the planned hauling date.
4. Proper Estimates of the Final Amount: The charges shall be estimated according to the relocation rate chart on our platform. You can easily calculate the estimates based on your requirements here. If there are additional items to be transported to the recycling center on short term notice, we have a structured rate chart for it too.

5. Dispute Resolution: We understand nothing's perfect and things may not go as planned. And that's why you can approach us anytime on WhatsApp via +491794708206, either for queries or to resolve disputes.
Sounds Good! Let Me Know the Further Steps…
Sign up here on Moovick and search for drivers on this page. For detailed steps on booking a driver, you can follow the instructions mentioned in how to find furniture movers near you. If you have already booked an appointment, make sure you follow the given best practices mentioned here (in terms with junk hauling). Remember to contact recycling centers near you to confirm their timings and closing/opening days.
Let's clear the clutter before Christmas! Sign up on Moovick and get the best rates on van rentals for junk hauling!