Back
Finding Employees Abroad: A complete guide
1. Necessary conditions: Entering the labor market
Are you looking to find legal jobs abroad? Well, Germany may just be the place. The citizens from EU and EEA member states (Iceland, Norway, Switzerland, and Liechtenstein) have no restrictions to enter the labor market in Germany.
The nationals from third-world countries need to gain a residence title to enter the labor market. This could be a visa residence or permit, a permanent EU residence permit or settlement, or an EU Blue Card.
2. Hiring foreign workers from countries of the European Union
If you are starting your employee search, you can take advantage of the lack of restrictions the EU employees have regarding work permits, thanks to the unrestricted freedom of movement designated to workers. The same is equivalent if you are an employee from Norway, Swiss, EEA States Iceland, and Liechtenstein.
3. Residence and work permit for foreign workers from third countries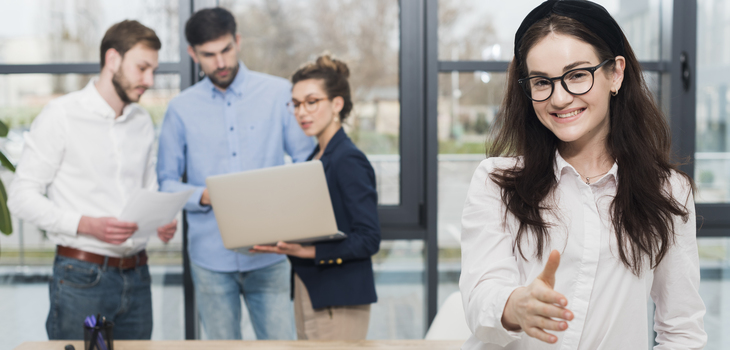 If you are a national from a third country, such as countries outside the European Economic Area (EEA) or the European Union (EU), then you may need a residence title. The residence titles could mean a residence permit, visa, EU Blue Card, permanent EU residence permit, or settlement permit. The Federal Employment Agency (BA) approves the residences of those whose purpose is employment. You can obtain this approval from the Local Immigration Authorities in Germany or Visa Centers in your country. You will obtain the employment permit together with your residence.
Further, in order to get approval, you must prove that:
You received a specific job offer or contract;
There are no available privileged workers to fill that specific contract (citizens of EU and EEA states, or citizens of Germany) and
The job offer is aligned with the conditions of the domestic employees.
In Germany, you can find employment agencies in Stuttgart, Munich, Frankfurt, Essen, and Cologne whose responsibility is to give residence permit approvals.
Application Procedure
You should complete the following documents to fill out your application:
The application;
Job description (your employee should fill it out);
Entitlement to work application and
Employment contract.
4. Social security for foreign workers in Germany
The German Social Security System covers all employees whose monthly income is higher than 450€, and their contribution to the system is dependent on their incomes. This means that the citizens in Germany (including foreign citizens with work permits) are comfortable living even in situations of sickness, unemployment, disabling conditions, and/or retirement. However, the employer and the employee equally divide the contributions to the system, except health insurance contributions.
On the other side, the employer has to conduct full payments of contributions to the social security system. To this payment, severely handicapped insurance, maternity leave, statutory accident, and insolvency are also added. However, this doesn't mean that the employee can claim workplace accident damages from the employer - except if the damage was intentionally caused by the employer.
5. Employment of foreign workers in Germany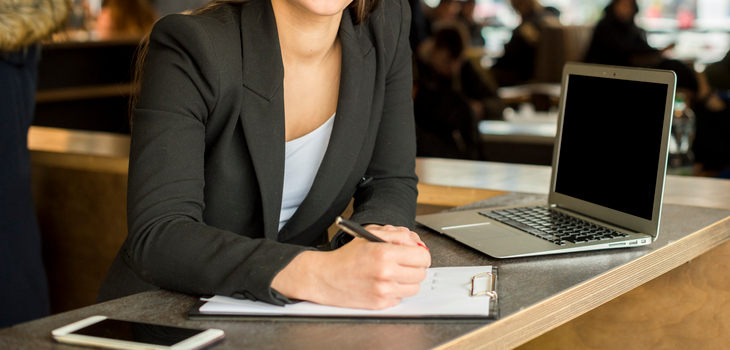 Working age
You can hire employees with a minimum age of 15. However, the Youth Labor Protection Laws must be considered, which means that employees are guaranteed breaks throughout the day as well as a lunch break. The breaks should be in proportion to the hours worked.
Payment
The majority of contracts foresee the payment to be obtained at the end of the month. However, if by agreement the employees require another form of payment, it is possible.
Human Resources
If a company has only 5 days per week then an individual should work 40 hours a week to be considered a full-time employee. If a company includes Saturday as a workday, 48 hours a week are required. The employers aren't legally required, but a bonus could be paid if worked overtime.
Working experience
If you are looking to find jobs abroad without experience, Germany may be a bit difficult. It is not impossible, but it could require some time - hence make sure to at least do some volunteering or internship beforehand.
6. Professional licenses for certain professions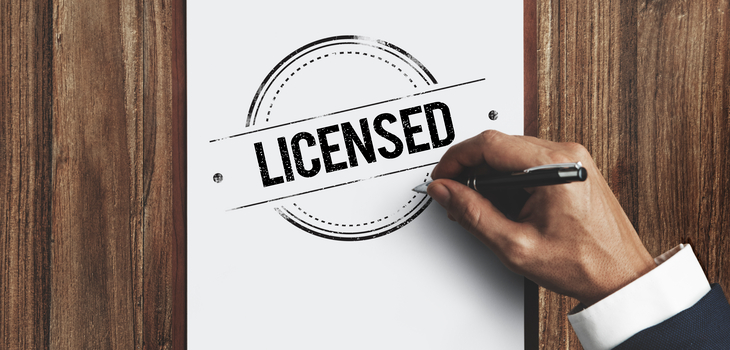 If you're looking to find jobs abroad, check the requirements for professional recognition in Germany.
Regulated and non-regulated professions
Regulated professions include those professions with activities that are legally protected. For example, professions in safety, health, and social work such as medical practitioners or teachers. Further, regulated professions could also include some independent activities such as trades or businesses, and professional titles such as engineers. Usually, for regulated professions to be practiced additional requirements come into play rather than just professional qualifications.
Non-Regulated professions don't require legal protection. Many professions are considered non-regulated, such as mathematicians, chemists, office managers, vehicle technicians, etc.
Professional recognition
Germany has a system called German Professional Qualification - which serves as a benchmark for other foreign professional qualifications. It is regulated by the Federal Professional Qualifications Assessment Act (BQFG) as well as legislation in the relevant federal state. For example, someone looking for engineering jobs abroad needs to have equivalent credentials to the system in order for it to be recognized. As mentioned, for regulated professions to be practiced deeper authorization is needed. Once recognized, the foreign applicants receive the equivalent professional rights to German citizens.
Why is professional recognition necessary?
Since the EU Directive on the Recognition of Professional Qualifications allows the EU/EEA/Switzerland employees to occasionally practice their occupations in Germany without professional recognition needed - it is only necessary about skilled foreign employees who want to practice their occupations in Germany. Even though it is not necessary if you have a non-regulated job, it is still helpful when applying In Germany, the eligibility for nursing staff doesn't really rely on where you are from, but on whether you live. Geographically speaking, the nursing staff from abroad can be categorized as:
Non-EU citizens living in EU borders and EU citizens: The candidates applying for a nurse position that are living in EU borders or are EU nationals have no restrictions to get a nursing job abroad in Germany;
Non-EU candidates: Candidates that live outside the EU borders have certain requirements that you need to double-check, such as a university degree with three years of experience, level B1 or B2 from GOETHE/TELC/OSD German language skills, qualification review and recognition, and of course, visa and/or residence. to gain a job in Germany.
Furthermore, if you are looking to find a job abroad without a degree, it may be of your interest to know that a German Residence permit provides rights similar to a Blue Card, without the requirement of a university degree, as long as the employer justifies the choice of employing you.
7. Nursing staff from abroad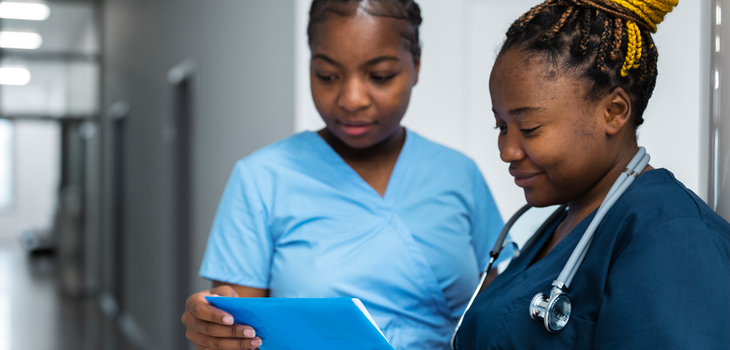 Restricted Regions
The World Health Organization (WHO) has created a list of 47 regions that are restricted from serving their nurses occupations in Germany: Angola, Benin, Burundi, Afghanistan, Cameroon, Djibouti, Central African Republic, Pakistan, Chad, Somalia, Congo, Sudan, Côte d'Ivoire, Yemen, the Democratic Republic of the Congo, Equatorial Guinea, Eritrea, Bangladesh, Ethiopia, Nepal, Gabon, Gambia, Ghana, Kiribati Guinea, Micronesia (Federated States of), Guinea-Bissau, Papua, New Guinea, Lesotho, Solomon Islands, Liberia, Vanuatu, Madagascar, Malawi, Mali, Mauritania, Mozambique, Niger, Nigeria, Senegal, Sierra Leone, South Sudan, Togo, Uganda, and United Republic of Tanzania.
However, if you are born in one of the above-listed countries but live in an unrestricted region, you don't face any limitations to working as a nurse in Germany.
Work conditions nurses have
The minimum salary nurses have in Germany is 1,340€ (per month) while the highest salary is 4,620€ (per month). The more work experience you have, the higher your salary will be. There are around 2000 hospitals in Germany, with excellent equipment. The working hours are usually around 40 per week, shift at nights, weekends and holidays included.
8. Work permits for students and vacationers
Work permits regarding students
The students in Germany from EU/EEA/Norway/Switzerland/Iceland/Liechtenstein can work up to 20 hours per week while they are studying - no work permit is required, your visa or study residence is enough. On holidays and vacations, you can also take full-time shifts. You are obliged to pay social security contributions if you work more than 20 hours a week.
As a non-EU student, you can also work with your student visa. However, there are restrictions in terms of hours, basically, you can work up to 120 working days or 240 half days in one year.
Work permits for vacationers
If you want to travel, experience the German culture and earn some money, Germany has introduced a Working Holiday Visa for citizens from the following countries: Canada, Australia, Uruguay, New Zealand, Japan, Taiwan, Hong Kong, Israel, Argentina, South Korea, Brazil, Chile.
The necessary documents to apply for a Working Holiday Visa are:
Travel insurance
Sufficient funds (this ranges from €1200 – €4000)
Visa application forms
A valid passport and photos
A motivational letter
Proof of accommodation and flight
CV
9. Search for foreign workers via EURES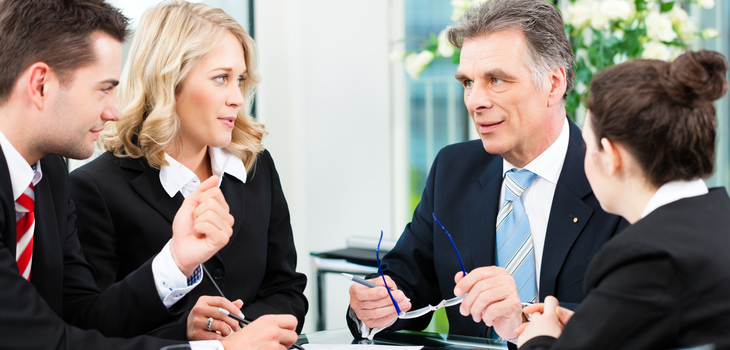 EURES - European Cooperation Network which offers employment services serves to initiate and facilitate the free movement of workers. Launched in 1994, its efforts stand in ensuring that European citizens have the same working benefits and opportunities regardless of their differences (language, culture, laws, certificates, etc.).
About the employees' aspect:
Whether you are looking for jobs for German speakers abroad, jobs abroad for Germans, or simply international jobs abroad, EURES will surely come to your help. Furthermore, if you are looking to find instructions on how to apply for a job abroad, EURES also provides information and guidance.
Also, on the employer side - if you want to search your employees to fill your position, feel free to check EURES.