Back
Best materials for flooring in your home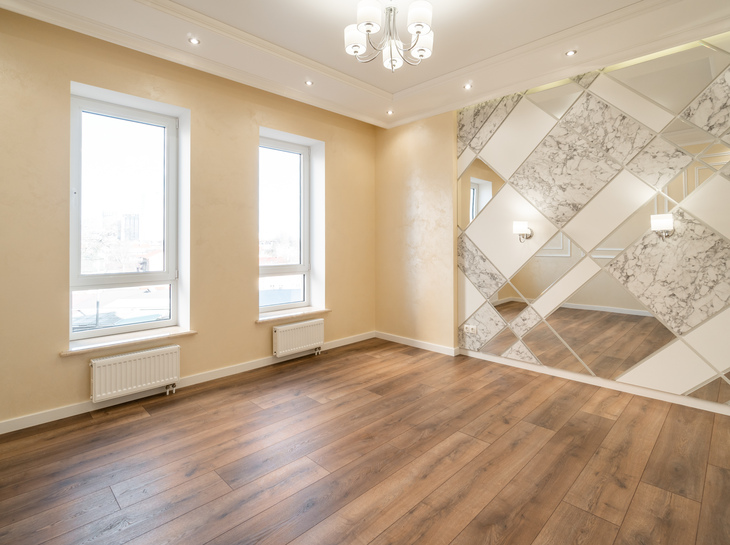 It feels great when someone compliments you on your flawless and comfortable home. To obtain a lot of compliments, you need to design your home properly, and each corner should be stunning. It may be challenging to determine the best flooring material for your home when you are in the market to upgrade your flooring as nowadays there are so many different types of flooring materials. If you are looking for the best flooring material for both good quality and luxury you should probably go with marble, vinyl, or hardwood. The best thing to do is to contact a master, Moovick offers flooring services.
Bathroom floor materials
Bathrooms are an important part of every house since they are a basic requirement for daily convenience. For bathroom floor materials, there are different kinds, but it is right to choose between these floor material types: waterproof or water-resistant.
Water-resistant flooring is an excellent choice for a variety of spaces in the house where water is an issue. It is often cheaper than waterproof flooring because of the lower cost of the MDF material used in its manufacturing. However, when subjected to moisture, these porous interior components lead to swelling, warping, and peeling.
Waterproof flooring is fully watertight. Water may remain on it or even permeate its surface without harming the material or the subflooring below it. Waterproof flooring is impervious to water or dampness. When it comes to bathroom floor materials, the best materials for the bathroom are waterproof options.
Bedroom floor materials
The floor of your bedroom is a very private area. When it comes to bedroom flooring, the two most crucial factors to think about are foot comfort and style. The bedroom is a quiet haven where we may relax and refresh. But when it relates to bedroom flooring, you have many options and few constraints. Here are some bedroom flooring materials with their good and bad aspects.
Carpet is the undisputed preferred carpet option for bedroom flooring it is warm and soft on the feet and comes in an infinite variety of colors and designs. However, there are certain reasons why carpet is popular in bedrooms, as well as other reasons why you should avoid it, such as environmental concerns. There are two types of carpet: cut pile and loop pile. Textured cut-pile carpeting is the most preferred type of carpeting for bedrooms. It has a laid-back attitude, is soft, and is resistant to dirt.
Hardwood flooring is also one of the most common choices for bedroom flooring, followed by carpeting. Genuine hardwood is often recognized as one of the best flooring materials by real estate pros. It's not only attractive and durable, but it's also rather long-lasting.
Bamboo flooring is sometimes confused with hardwood flooring because the materials are of comparable quality and require the same installation. Bamboo fiber flooring is tougher than many hardwoods, making it an extremely resistant flooring option. Bamboo flooring is available in strips and planks that fit together firmly, similar to wood and laminate flooring.
Laminate flooring seems like real wood, but it is actually a printed image of real wood with a plastic cover covering on top. Laminate flooring comes in a range of wood-tone tints and designs to match any decor. Although laminate is durable to regular wear and tear, it is scratchable and can buckle if wet.
Living room floor materials
A significant floor is required before a space can be decorated, furnished, or even moved into. There is a different sort of flooring that is perfect for you based on how frequently your living room is used and what you use it for. Generally, the more organized you and your family are, the more alternatives you will have. Though carpet has always been a popular choice for living room flooring, hard floor components such as wood and laminate are now frequently favored. These flooring choices are easier to clean and maintain than carpet and are more stain resistant.
Wood floors are a timeless choice for any room in the house, but they look exceptionally good in living rooms. Many different hues of wood material will provide warmth to the room, and when coupled with area rugs, they will make it cozier. Consider several floor material textures to create a fresh appearance for your living area. Though wood floor material is much more expensive than laminate, it is more luxurious and inspiring.
Wall-to-wall carpeting is the most common pick for floor coverings among homeowners. Basic carpet comes in a wide variety of hues but considers a patterned version for added glam: little motifs are more classic, while large-scale themes are more contemporary. Wool, nylon, Olefin, polyester, and acrylic are all available in both natural and synthetic forms.
Vinyl flooring is also more pliable and warmer underfoot than other materials, making it ideal for families with young children. It's a cost-effective approach to achieve the look of more expensive wood, parquet, or stone.
Ceramic tile floors are an excellent choice for individuals seeking water and stain resistance flooring. These are available in both glazed and unglazed varieties. Ceramic tile becomes exceptionally resistant to stains and water damage when covered with a protective finish, and it can withstand high-humidity settings. It is easy to maintain and ideal for allergy sufferers.
Balcony flooring material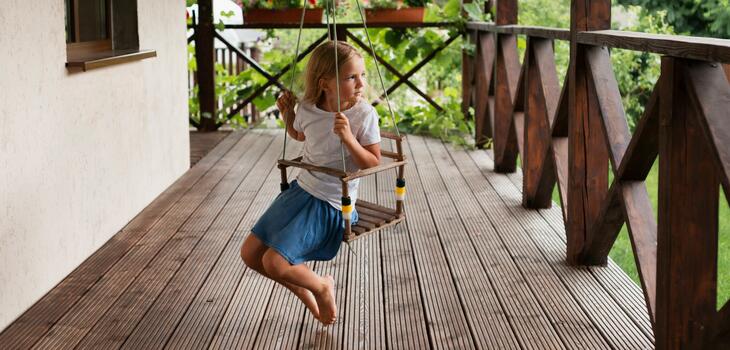 There are several possibilities for using balcony flooring material, including stone, wood, plastic, and composite decking. When wood and plastic are mixed, they provide even better flooring for your outdoor garden decking. Wood-plastic composites, commonly known as composites, are materials manufactured from recycled plastic and wood fibers. It appears like real wood, as opposed to PVC fake decking. Composites come in a variety of vivid colors and wood grain textures. Because of its longevity, attractiveness, and little maintenance, composite decking is the finest choice as a balcony flooring material.
Floor soundproofing material
Although it may appear that noise echoes between any type of flooring is more prevalent in older homes, this is not necessarily the case. It is important to choose floor soundproofing materials for effective sound treatment. To minimize noise between floors, first decide whether sort of sound is causing the problem: airborne noise or impact noise.
Voices, TV loudness, ringing phones, and other similar sounds are examples of airborne noises. Soundproofing against airborne noise may be simple and affordable.
Impact noise is caused by anything colliding with the floor, such as strong footfall or someone pushing back something, causing vibrations throughout the home. However, even without a complete refurbishment, it is feasible to reduce the problem. Floor soundproofing materials are many, but you need to choose the one which is more suitable for you.
A floor's underlayment is laid to produce a smooth and level surface with a predicted surface and installation. This is often a softer layer added on the subfloor before the installation of the final floor. The soft underlayment is typically laid beneath a carpeted or laminated top floor.
The least costly kind of underpayment is polyethylene foam. It also ranks among the least effective. This foam has closed cells. It is widely available at a variety of hardware stores. The thinnest polyethylene foam is 2 mm thick.
Acoustic foam underlayment is commonly used for flooring materials. It is often one of the costliest foam alternatives. This has been shown to be useful in preventing sound from traveling across floors. Acoustic foam 3mm thick is roughly half the depth of cork underlayment.
The plywood underlayment is thin and is utilized beneath flexible and thin flooring such as linoleum tiles and vinyl. This underlayment has a medium level of sound absorption. These will not decrease the noise, but they will assist in lowering the amount of scratching from the plywood.
Carpet is the most soundproof flooring material available. It is designed to be soft, velvety, and noise-reducing. The thicker the carpet, the more sound is suppressed. The denser the pile, the more sound is absorbed. Underlayment for your soundproof carpet can be made from foam or rubber. They are softer underfoot and excellent sound absorbers. The carpet is not a good choice if anyone in your household suffers from allergies.
Any of the floor soundproofing materials may be purchased from a variety of sources. These goods may be purchased at a hardware shop. There are stores that just offer flooring. They could be your best choice if you want to speak with an expert regarding soundproof flooring.
Energy efficient flooring materials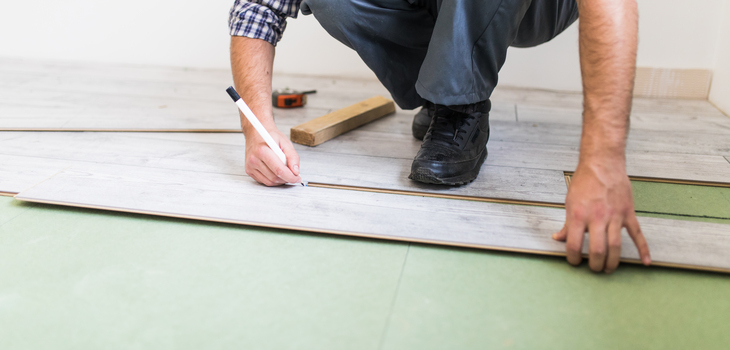 People want to make their houses as energy efficient as they can. This push for energy efficiency pervades every aspect of our life. If you're thinking about installing a new floor in your house, you might be asking about the energy efficiency of the many flooring options available. Your flooring choice may help keep your house pleasant throughout the year.
Energy efficient flooring, also known as radiant heat, is a method that has been used for a long time. Radiant heat nowadays makes use of electric heating cools or water-filled pipes. You don't have to install a certain type of material to benefit from energy efficient flooring. So now we are going to take a look at several of the best energy efficient flooring materials.
The energy efficiency of engineered wood products might vary depending on how they are built. Engineered wood with a foam foundation is often the most energy efficient alternative. It is a fantastic alternative for insulation because it is constructed of plywood with a thin coating of genuine hardwood on top.
A warm blanket of carpeting, especially in colder areas, helps insulate your home from the chilly foundation beneath. And, let's face it, nothing beats getting out of bed on a cold morning into a warm, soft rug. It is crucial to understand that, while carpet may feel comfortable underfoot, it is not an energy efficient flooring option in the summer. Because carpet retains heat all year.
Wood flooring is difficult to top in terms of energy efficiency. Because of the rough surface of hardwood floors, they absorb heat efficiently and prevent heat from entering into your home. As a result, wood flooring keeps homes warm in the winter and cool in the summer.
Luxury Vinyl Tile is the best energy efficient flooring material. This is owing to the fact that they have been created with a number of distinct layers and built-in cushioning. However, you must exercise caution since some underlay materials might cause vinyl flooring to become insecure. This restricts the thickness of the material you may use and, as a result, the total insulation of the flooring.
Sustainable flooring materials
When considering sustainable flooring, consider the many kinds of floor surfaces available as well as what you'll cover them with, such as attractive carpets. The variety of floor materials available is now vast and the number of sustainable flooring materials are expanding. In order to make the right decision you need to know the foot traffic in the room and how much it will have to withstand. Here are some of them.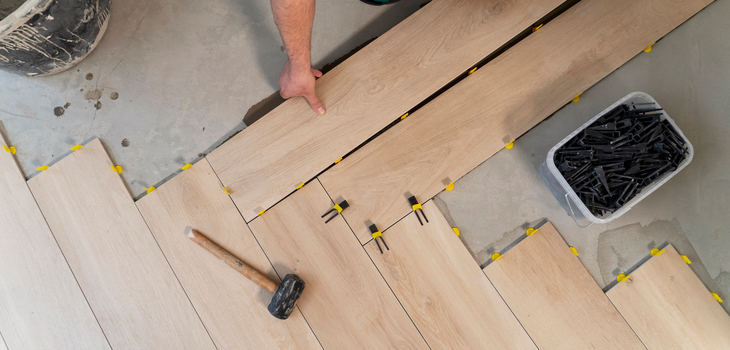 When considering sustainable flooring, consider the many kinds of floor surfaces available as well as what you'll cover them with, such as attractive carpets. The variety of floor materials available is now vast and the number of sustainable flooring materials are expanding. In order to make the right decision you need to know the foot traffic in the room and how much it will have to withstand. Here are some of them.
Polished concrete is a long-life material, is energy efficient, and is great for heat trapping and release. Polished concrete is becoming a more popular sustainable flooring option. Concrete flooring is not only useful but also visually appealing.
Sustainable flooring material from bamboo is an alternative to timber flooring that is now widely accessible. Bamboo, which is essentially a species of grass with properties comparable to hardwood, is sustainable since it grows swiftly and matures in three to five years.
Natural linoleum is a long-lasting and attractive option. It is a lengthy floor covering manufactured from a biodegradable renewable resource. It may also be swept, reducing the need for scrubbing with water, electricity, or chemicals.
Cork flooring is incredibly adaptable, elegant, and ecological since they are made entirely of natural and renewable materials. In Europe, it is also utilized as insulation between walls and as cladding on the outside of buildings. Cork is also a good thermal and acoustic insulation, as well as fire resistant.