Flooring

Choosing the right flooring for your home is an important decision. You can use diverse materials to floor your house or apartment, and each of these materials can give your space a different look and feel. The flooring you choose for each of your rooms will provide the essential building blocks upon which the interior design of your home will be realised.
But it's worth bearing in mind that it's not just aesthetically important to get the flooring in your house or apartment right – the materials you use to underpin your home should be determined by practical concerns as well, such as the humidity of each given room, the type and weight of furniture that the floor is to support, and the amount you expect to physically use and walk around in the room.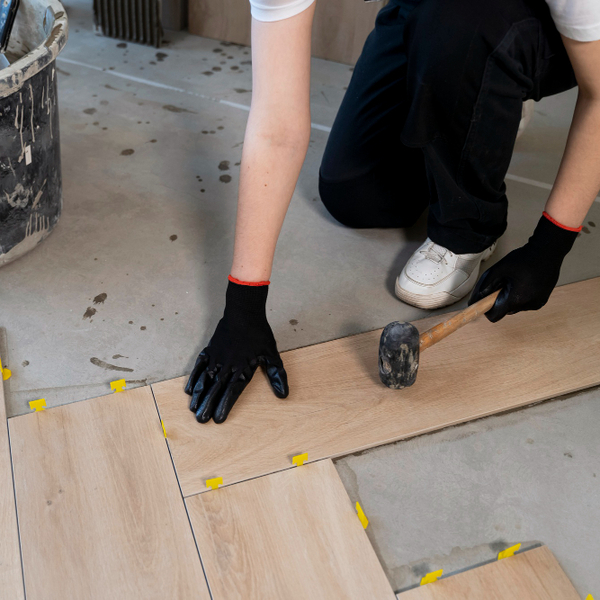 How It Works
Post task
Post your task details and description on our website or app
Get offers
Receive offers from nearby service providers in PDF format with booking link
Discuss
Use Moovick Messenger to discuss details and choose the best option based on ratings and reviews
Book
Book and get your task done effortlessly
Use Cases

Vinayak
Best service received
Delivery partner was very friendly and flexible. He was hard working and made sure that all assemblies are done correctly. I would recommend all to use Moovick for relocation service.
Relocation:
Service detail:
Home Move, furniture and boxes
Cost:

Shamsul
Moovick offers a very high standard of professional service
They completely hand hold you through out the process. Its like almost being with you in person. I was coordinated for my case by "Misha" and the communication was crisp and clear. Strongly recommend.
Relocation:
Service detail:
Home Move, furniture and boxes
Cost:

Geetika
I had a very comfortable and good experience
The customised delivery support was very prompt over WhatsApp (communication in English which was super helpful). I was able to arrange a very last minute delivery of something I found on Ebay (for a sunday morning). The driver was also very helpful and went the extra mile helping with things that weren't necessarily a part of the service. Highly recommended to try this!
Relocation:
Service detail:
Furniture pickup & Assembly
Cost:

Claudia
Excellent experience
I sent the WhatsApp well after 'after hours' and Misha from Moovick support was extremely efficient and helpful. This was a last minute booking from our side as our confirmed moovers had to cancel and i was so pleasantly surprised that within minutes Misha had confirmed that Olek would be available! Olek you guys were amazing thank you so much for being efficient and so friendly! Will definitely recommend and use this service next time.
Relocation:
Service detail:
Home Move, furniture and boxes
Cost:

Satish
Excellent support provided
They helped us decide the appropriate size of the transport vehicle based on the number of items. The transport vehicle was very good and also the driver was very helpful. A 10 out of 10 for everything. I would definitely recommend the service.
Relocation:
Service detail:
Home Move, furniture and boxes
Cost:

Patrick
The driver and helpers were very professional and quick in the entire process
The decisions for splitting and loading between two vehicles were made on the go and the assembly service was also good. Thanks to moovick for being in constant communication for support. Highly recommend the service.
Relocation:
Service detail:
Home Move, furniture and boxes
Cost:

Varun
The only reasons I am giving 5 stars
All in all, I have had a very smooth experience with LP support team, and would absolutely recommend the platform to anyone; ESPECIALLY, if you are new to the city, don't speak German and need support in English, or are on a budget with moving within the city. The price is very reasonable for the service offered, of course this might be quite dynamic considering your package, but we ultimately pay for the service and trust, I believe!
Relocation:
Service detail:
Furniture transport & Assembly
Cost:

Sharmin
I highly recommend this service for a reasonable price
Great customer support through WhatsApp even on holidays. Moovick helped me move from Munich to Hamburg very easily. The driver was very professional and punctual. To be honest, this is the best customer service I have experienced in Germany. 💯
Relocation:
Service detail:
Home Move, furniture and boxes
Cost:

Laura
Excellent service!
Kamran went above and beyond! He understood exactly what I needed. Communication was always quick and smooth. I am very picky with the services I receive and he exceeded my expectations! Thank you, Kamran!
Home improvement:
Service detail:
Cost:
Check out other home improvement services
Finding Flooring Services in Germany and the Netherlands
If you're looking for efficient, cost-effective and professional flooring services in Germany or the Netherlands, then you've come to the right place. Here at Moovick, we make it easier than ever before for your immediate flooring needs to be met.
Whatever flooring look you want to go for, be it flooring with tiles or a lovely hardwood floor, our handymen are on standby not only to give you advice, but also to help you through the whole flooring process. They'll be able to install whatever flooring you may desire, or advise you what flooring would suit you best if you are unsure.
But to help you get an idea for yourself what kind of flooring you might like in your home, we've compiled some of the most common flooring options for you to compare. We'll give you an idea what kind of flooring is ideal for what room, as well as suggesting the optimal flooring for the kind of domestic space you want to create.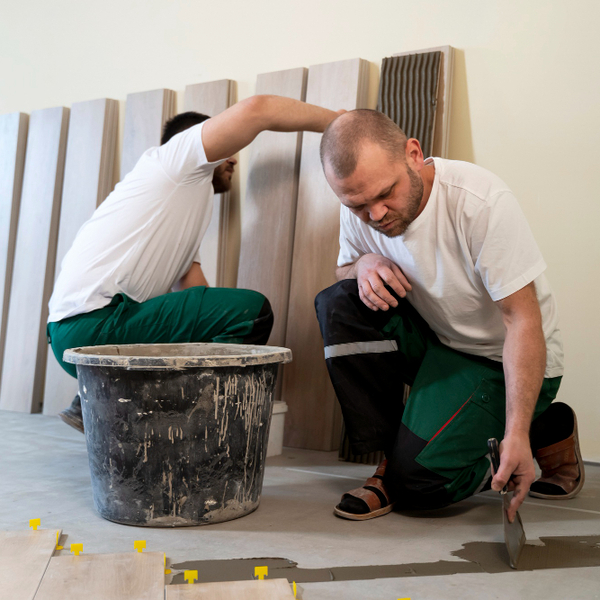 Why choose us?
Experience is the key of success and that's what our service providers have in abundance
50+
cities across


You can Contact Us with the Following Flooring Materials:
Laminate Flooring
Laminate flooring is made using photographic images of wood or stone printed onto a hard surface made of high-density fibres. It is famously tough and easy to install because it all clicks in together, but laminate flooring can also feel quite hard underfoot. Laminate flooring is a great cost-effective option, and if you need laminate flooring in Germany or the Netherlands then look no further than Moovick – we'll be able to help you every step of the way.
Wood Flooring
Wood flooring comes in two main types – engineered wood flooring and solid, or hardwood flooring.
Solid wood flooring is a classic look. Not only is hardwood versatile, but it's also suitable for all sorts of rooms. It can be laid out in various different ways, it is long-lasting, and there is always the option to paint it later should, you wish to. It is also easy to clean.
Engineered wood flooring will give your interior a more contemporary and less rustic look. These floors are ideal if you want to have a nice wooden finish but also the warmth of underfloor heating. Engineered wood flooring is also more water and movement-proof than hardwood flooring.
Parquet Flooring
Parquet flooring, sometimes also known as herringbone flooring, was originally invented by the aristocracy in the 16th century as a sophisticated alternative to conventional hardwood flooring. It is made up of small wooden tiles slotted against one another at ninety-degree angles in a 'herringbone' pattern.
Parquet flooring is most suitable for hallways and entrances, lending your home a degree of elegance. However, it is worth noting that herringbone flooring, like hardwood flooring, can be prone to damp and associated warping, so it's best not to use it for bathrooms. It can also be more costly to install than other wood flooring.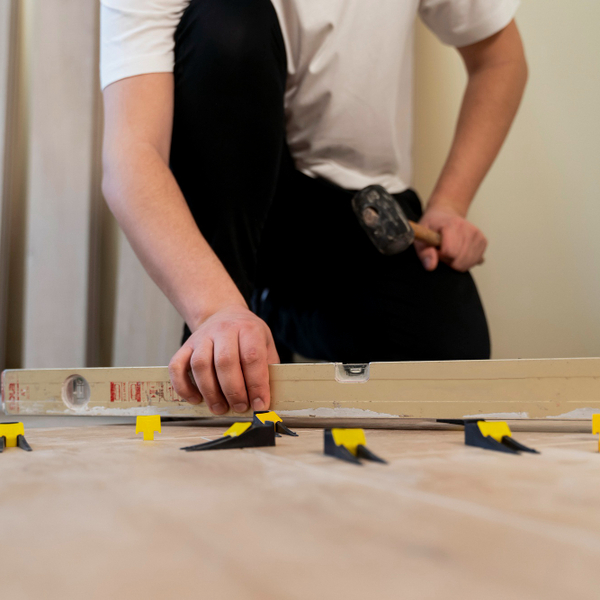 Carpet
Carpet lends a unique warmth and cosiness to any space. Made up of either synthetic fibres or wool, it is soft underfoot and a great, affordable option. It comes in many different colours and textures, which means you have the power to give any room you want its own twist. It's worth noting that it's advisable not to carpet your kitchen or bathroom, for obvious reasons! But it is a common misconception that carpet is dirtier than other types of floors – most vacuum cleaners will be able to take care of your carpet and keep it in tip-top condition.
Linoleum Flooring
Linoleum or vinyl flooring are the perfect choices for anyone who wants a smart floor that is easier to take care of – this type of flooring is durable, resistant to water and doesn't break the budget. Vinyl has the additional quality of being able to mimic other materials, but at the same time is easier to install and live with than wood or stone alternatives. But take caution – linoleum and vinyl are probably a little too slippery to floor your bathroom with.
Stone Flooring
Stone flooring is one of the oldest types of flooring, and there's a reason for it. It basically lasts forever, making it both smart and timeless, and adding precious value to your property should you ever wish to sell it.
Stone can come in all sorts of different shapes and sizes, including terracotta, marble and limestone, so there are all sorts of opportunities with this flooring to inject some character into your home.
Stone is also an ideal choice for bathroom flooring, as long as the gaps in between are sealed properly – but don't worry, our handymen at Moovick will take care of all of these aspects.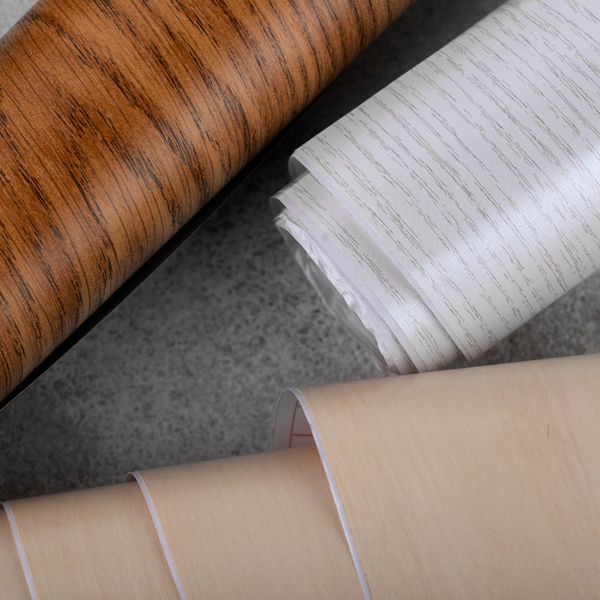 Tiling
One of the other great durable and cost-effective options for kitchens and bathrooms is tiling, both porcelain and ceramic. Ceramic tends to be cheaper than porcelain, but will often show it's age after a while as a result. Tiling also offers ample scope for leaving your own creative mark on your property.
Heated Flooring
What greater pleasure is there than to get up in the morning and feel your feet being warmed by your lovely floor. As mentioned, engineered wood has the capacity to be combined with underfloor heating, but stone and tiled floors provide the very best materials if it is heated flooring that you're looking for. Moovick will be happy to help you combine your ideal flooring with a sophisticated underfloor heating system.
The Advantages of using Moovick for your Flooring Services
Moovick is the new one-stop shop for all your flooring needs. Forget flooring companies, with their expensive hidden fees and long waiting times. Simply go to our website and search for flooring services and you will finds hundreds of handymen in your local area who are able to offer you their services at competitive prices.
Moovick is the best option if you need flooring quick. You'll always be able to find handymen nearby, so quick service is guaranteed. Plus, you can save on transport costs normally associated with getting handymen to your home.
Our handymen also offer seamless flooring installment – they'll take care of the whole process, aside of course from your creative vision, and install your flooring to the highest professional standards, quickly and efficiently. The whole process is clean and absolutely no stress for you. You'll have your wonderful new flooring sorted in no time, so you can turn your attention to other parts of your home!