Back
Common Challenges Faced While Renovating Your Home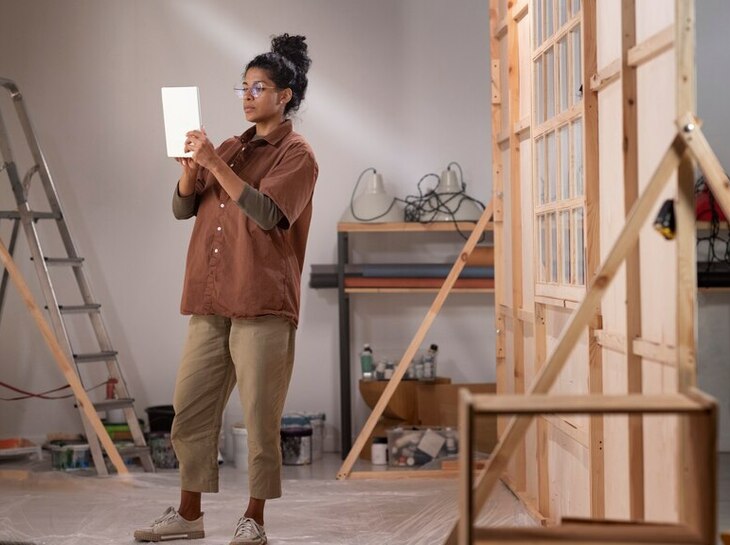 Having your own house can be a rewarding experience. It gives you a chance to remodel your place according to your changing needs. It also adds a fresh new charm to the place, making it much more appealing and welcoming.


However, renovation comes with its challenges, most of which are unavoidable. For instance, you have to add new furniture, change pipelines, alter electrical fighting, and sometimes fix damaged sections.


And while some like foundation repair is rare, some like the following are way too common. So, before you start with renovation, look at these challenges and how you can deal with them.
Water damage


Water damage is one of the severe and frequent issues for homeowners as it is the leading cause of significant renovation headaches. Sometimes it just starts with a roof leaking, which, when undetected, can lead to severe ceiling damage. Faulty plumbing, a leaky or broken pipe can also be the reasons for water damage. In some cases, you may even be unaware of the leakage problems until the walls are opened for renovations.


No matter how it is caused, it can drastically affect the plaster, wood, and other things. So, it is essential to cover these damages during renovation. But these things can't be handled on your own. You have to hire professional handypersons to address these problems and repair them. Hiring them would ensure that your home is safe for you and your family.
Electric Wirings


With time and usage, the electric wires get damaged and deteriorate. They start to get overheated and become unsuitable for high loads of home appliances such as refrigerators, air conditioners, geysers, and so on. And in some cases, the damaging wires even lead to short circuits and fires. In short, it's highly unsafe for both you and your place.


If you have some skills and knowledge of electrical fighting, make sure to check the appliances, socket, and wiring for any signs of damage. Repair anything old, worn, or has burning marks.


However, if you are unsure or don't know much about electric wiring, don't risk it. Just call Moovick and hire a professional handyman to help you. Our handymen are experienced enough to fix the problem and even can change the entire house wiring if needed. They can also guide you with anything that is overheating or needs upgrading.
Foundation cracks


The foundation of every building will suffer some damage due to weather, water, and time. Problems like water retention or settling soil below the building foundation can also contribute to the problem. So sooner or later, you will notice foundation cracks in your building.


They may not seem like much in the initial stage, but the cracks will be visible after some time. The chances of this condition are even higher if your property is old. And obviously, you cannot just cover them up or ignore these cracks. They won't just disrupt the appeals of your place but also make it risky. In the long term, the cracks can extend and compromise the integrity of the foundation.
Thus, in this case, hiring professional handypersons via Moovick would be recommended as they can not only identify cracks and fix the problem but also inspect it thoroughly to prevent major damage in the future. They can also help to identify the issue leading to the cracks.
Waste Disposal


Home renovations often lead to a lot of waste and debris. And some of the waste is safe; things like contaminated water, silicon dust, and limestone residue are harmful to health. These elements, when mishandled, can lead to significant problems both for you and your surroundings.


Moreover, a complete home renovation will generate a whole lot of waste. You will need junk hauling services. Thus, it is better to seek professional help. So, you can hire a professional handyman with a van to collect all the waste from your place.
Lack of Professional Training


Doing DIYs can be a temporary solution for your problems, but they are not always effective in the long run. Doing DIY will sometimes lead to far more harm than good. For instance, in foundation cracks, you can use plaster or decorative material to cover the damage. However, the cracks will be there and eventually increase to a stage where you have to go for a significant foundation restoration.


Therefore, try to avoid DIY on the repair and renovation part. You can use them for decorating your place or designing your interior, but never for repairs. It's good to hire a professional handyman for such tasks. They possess skills and experience for handling repair work efficiently.


Moreover, since they are experienced in operating multiple types of tools, one of them will be enough to handle almost all of your repair and maintenance tasks.
Why Hire Handymen?


Attempting DIYs for home maintenance and repairs can be overwhelming; it may even lead to a disaster. This is where the importance of hiring handymen comes in. A handyman makes sure to quickly perform the job and with great perfection. They make sure that repairs are done appropriately and with the highest level of care.


If you find something challenging while renovating, you can always contact the professional handyman via Moovick. We have a whole list of best handymen in the area that you can select according to your needs.


Each of the handymen connected with us is fully licensed and insured. Each of them is a professional with years of experience in common repair and maintenance works. They are trained and equipped with every skill and tool needed for your job. Some of the other benefits of hiring them to include:
Save Time: You may have all the skills and talent to take care of all the home improvement tasks, but do you have enough willpower and time to do it? For most people, No is the answer. But if you hire handymen, you will get enough time for other vital chores.


Stress-Free: Doing house repairs on your own can be a stressful task. So, shifting that stress to the handyman's shoulder would be a big relief for you.


Save Money: It might sound counterintuitive, but yes! It can save you money. Hiring contractors to handle all these repairs and maintenance or buying tools to get the job done would cost you more money. Hence, hiring handymen would be cheaper.
How can Moovick help you in finding Handymen?


We at Moovick don't believe in complicating things or wasting your time. So, you can expect our app (for Android, IOS) and website to provide a simple, straightforward process for connecting you with the handymen in your area. Simply login to our services, click the handymen section, and you will have the list of them. You can select the ones that suit you, get in touch with them and negotiate both prices and time for the work.


And the best part is, you are not limited to just common repairs with our handymen. They can handle a wide array of work such as:
Bathroom and Kitchen Remodeling
Minor construction or deck repair
Sheetrock and drywall repairs
Odd jobs
Household repairs
Junk removal
Door & Window repair
General maintenance and repairs
And much more!
Our handymen are simply your one-stop solution for all the home repair and maintenance services. And of course, you always have our man with van service for moving furniture and getting rid of junk.


Conclusion


Even if you can fulfill the tasks by yourself, there are certain tasks that can't be handled on your own. So, it is better to opt for professional Moovick Handymen to help you. We have the best and most experienced professionals who know their work right to the smallest details. You can trust them to get the job done perfectly.


So just get onto our website, compare the reviews and prices of different handymen, and select one for your work. And if you need any guidance related to services or bookings, feel free to contact us. We are always here to help.