What is a handyman?
Is your tap leaky? Or maybe you have a door that's sticking? Or a faulty lightbulb? Often it can be the small problems in your home which can pile on top of each other, becoming overwhelming. Even if you are pretty good at DIY, you may want to make sure the job is done properly, or maybe you just don't have time. This is where the online services handyman comes in. Handymen are people who are highly skilled in carrying out a range of everyday household repairs. They have a lot of knowledge in a lot of different domestic areas, which means that they can often deal with several household problems in one go. Handyman services are general in nature, so it doesn't matter what kind of fixes you need, general handyman services are on hand to help you. And if you're looking for someone to help you with these house repairs, we can connect you with skilled and reliable local handyman services in just a few clicks.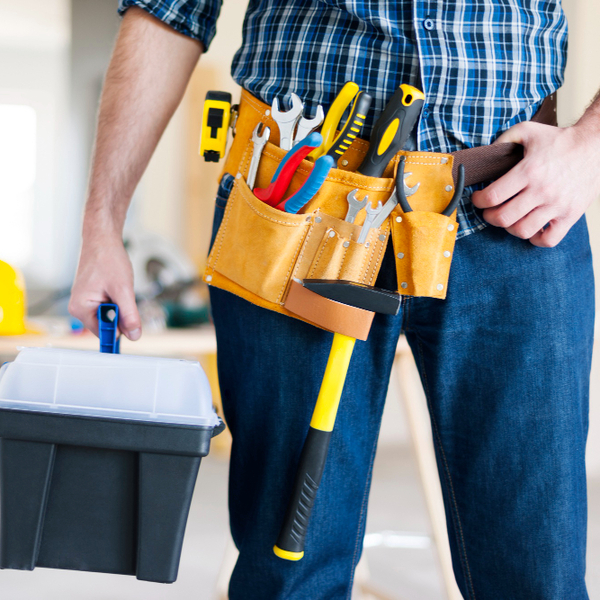 How It Works
Post task
Post your task details and description on our website or app
Get offers
Receive offers from nearby service providers in PDF format with booking link
Discuss
Use Moovick Messenger to discuss details and choose the best option based on ratings and reviews
Book
Book and get your task done effortlessly
Check out other home improvement services
Use Cases

Vinayak
Best service received
Delivery partner was very friendly and flexible. He was hard working and made sure that all assemblies are done correctly. I would recommend all to use Moovick for relocation service.
Relocation:
Service detail:
Home Move, furniture and boxes
Cost:

Shamsul
Moovick offers a very high standard of professional service
They completely hand hold you through out the process. Its like almost being with you in person. I was coordinated for my case by "Misha" and the communication was crisp and clear. Strongly recommend.
Relocation:
Service detail:
Home Move, furniture and boxes
Cost:

Geetika
I had a very comfortable and good experience
The customised delivery support was very prompt over WhatsApp (communication in English which was super helpful). I was able to arrange a very last minute delivery of something I found on Ebay (for a sunday morning). The driver was also very helpful and went the extra mile helping with things that weren't necessarily a part of the service. Highly recommended to try this!
Relocation:
Service detail:
Furniture pickup & Assembly
Cost:

Claudia
Excellent experience
I sent the WhatsApp well after 'after hours' and Misha from Moovick support was extremely efficient and helpful. This was a last minute booking from our side as our confirmed moovers had to cancel and i was so pleasantly surprised that within minutes Misha had confirmed that Olek would be available! Olek you guys were amazing thank you so much for being efficient and so friendly! Will definitely recommend and use this service next time.
Relocation:
Service detail:
Home Move, furniture and boxes
Cost:

Satish
Excellent support provided
They helped us decide the appropriate size of the transport vehicle based on the number of items. The transport vehicle was very good and also the driver was very helpful. A 10 out of 10 for everything. I would definitely recommend the service.
Relocation:
Service detail:
Home Move, furniture and boxes
Cost:

Patrick
The driver and helpers were very professional and quick in the entire process
The decisions for splitting and loading between two vehicles were made on the go and the assembly service was also good. Thanks to moovick for being in constant communication for support. Highly recommend the service.
Relocation:
Service detail:
Home Move, furniture and boxes
Cost:

Varun
The only reasons I am giving 5 stars
All in all, I have had a very smooth experience with LP support team, and would absolutely recommend the platform to anyone; ESPECIALLY, if you are new to the city, don't speak German and need support in English, or are on a budget with moving within the city. The price is very reasonable for the service offered, of course this might be quite dynamic considering your package, but we ultimately pay for the service and trust, I believe!
Relocation:
Service detail:
Furniture transport & Assembly
Cost:

Sharmin
I highly recommend this service for a reasonable price
Great customer support through WhatsApp even on holidays. Moovick helped me move from Munich to Hamburg very easily. The driver was very professional and punctual. To be honest, this is the best customer service I have experienced in Germany. 💯
Relocation:
Service detail:
Home Move, furniture and boxes
Cost:

Laura
Excellent service!
Kamran went above and beyond! He understood exactly what I needed. Communication was always quick and smooth. I am very picky with the services I receive and he exceeded my expectations! Thank you, Kamran!
Home improvement:
Service detail:
Cost:
What are the advantages of getting a handyman to help you?
Handymen are the one-stop-shop for all manner of problems in your home, from peeling paintwork to a faulty lightbulb, they have all the skills and qualifications required to fix up these problems in a jiffy. Sometimes you may not have the time, the energy or the know-how to fix problems in your home as they arise. This is where commercial handyman services come in – handymen are both efficient and cost-effective because they can address a diverse range of issues all at once, and they also save you money on having to call out an electrician or a plumber separately. Handymen will make sure the job is done properly, and may even be able to spot other potential problems in your home, saving you precious money down the line.
If you're wondering how to find a handyman, here at Moovick, we make it easier than ever to find a handyman who can help you make sure your home looks pristine and fault-free. We can't recommend hiring a handyman for all your domestic needs enough!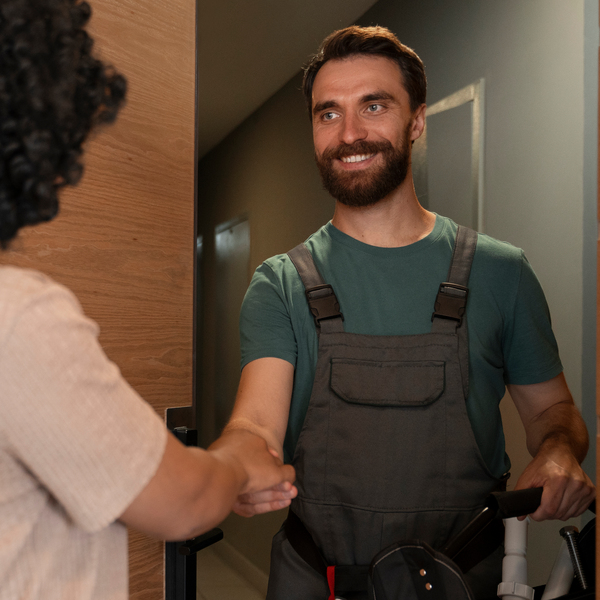 Why choose us?
Experience is the key of success and that's what our service providers have in abundance
50+
cities across


Commercial handyman services are on the rise
Our homes are getting older all the time, and so the need to get external help to keep your home looking pristine is also increasing. Commercial handyman services are more and more in demand – and it's easy to understand why. Not only can they tackle your much-needed household repairs in one go, but Moovick is revolutionising the market in Europe, making it easier and faster than ever to get someone in to help you. And if you happen to be reading this and you yourself are a handyman, then don't hesitate to register your services at Moovick – we can guarantee you access to thousands of clients who live just around the corner from you.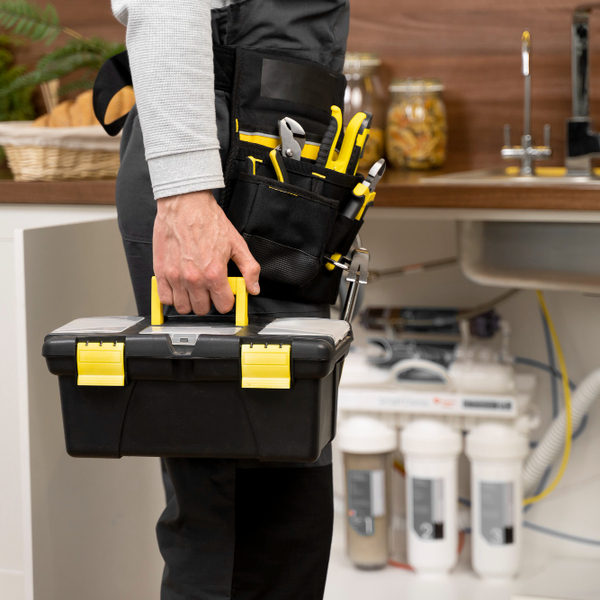 How much do handymen typically charge for an hour's work?
Handymen perform a range of different services. With such different skills involved in making sure your home gets that much-needed doing up, you might think that figuring out how much your repair is going to cost would be complicated. Luckily, most handymen charge by the hour regardless of the job in hand. Typically, the hourly rate for handyman services tends to be somewhere in the region of €30 to €40 an hour – though it is worth pointing out that the more home handyman services you require, the lower the rate tends to get. Sometimes a handyman may charge a day rate if you have several hours of repair work to be done. At Moovick, our handymen tend to be the more cost-effective option for your house repair requirements, be it electrical work or paintwork, charging around €25 to €35 per hour on average. Having said that, Moovick also allows you to choose handymen based on your specific need – so if it's just a problem with the pipes that you're having, Moovick makes it easy to match you up with a local plumber. Moovick also helps you to find commerical handyman services near to your location, keeping the whole process local and convenient for both you and your handyman.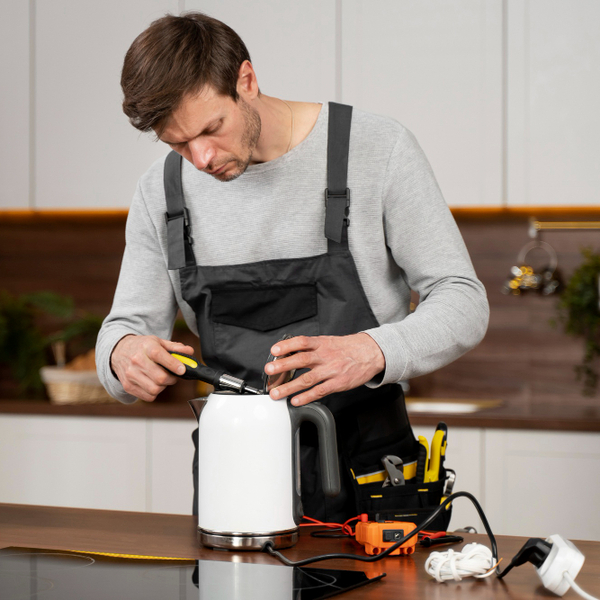 It's never been easier to find a handyman near you
Thanks to Moovick, it's never been easier to find local handyman services. Our website and app allow you to input your location and be matched instantly with hundreds of different handymen in your local area – you can even change the radius to tailor your search, and select the services individually as required. Our handymen are so well distributed that in most cases you'll likely be able to find one just a stone's throw from your home, meaning that you can save on the journey costs that other handymen would regularly charge you. While it's easy to find handymen, for example, in Amsterdam and house repair services near you through our website, our Moovick app has helped to make the process even more streamlined – it allows you to get instant notifications straight to your device, as well as letting you direct message your handyman. That means you can organise and keep control of your house repair service from anywhere. It's never been easier to hire and manage reliable and super-local handyman services!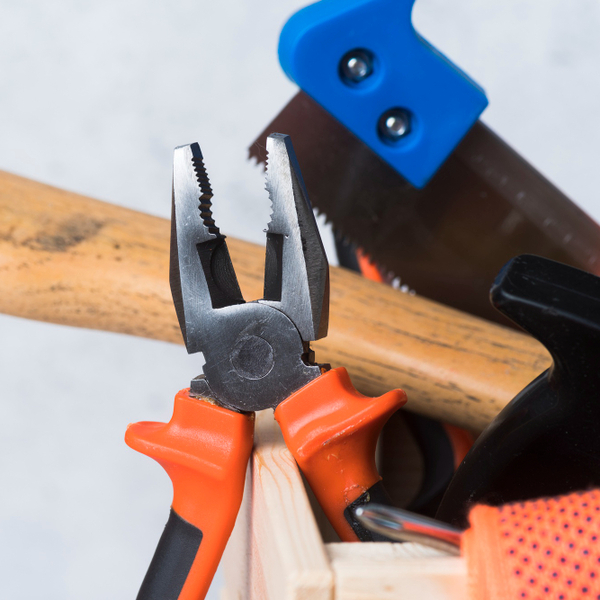 Finding handyman services in Berlin, Amsterdam, Hamburg, or wherever you are!
Whether you live in Groningen and need some help with assembling your kitchen, or you live in rural Bavaria and want someone to help you with the plumbing, Moovick operates across the whole of the Netherlands and Germany, giving 100 million people access to quick and professional handyman services. That means if you need helping out in Hamburg or a quick fix in Haarlem, look no further. We have hundreds of handymen who you can easily get in touch with and hire to work on any kind of house repair services you may require as quickly as possible. Of course, if you live in a major urban area such as Berlin or Munich, you'll be able to choose from many different handymen and possibly even find one who is just a few doors down from you, making the whole process super-easy and flexible. But fear not if you live in the countryside – your nearest Moovick handyman will most likely only be a short drive from you.
So what are you waiting for? Booking yourself a local handyman able to perform professional house repair services in your own home has never been so easy! Just head on over Moovick's service provider finding function and get started.