Back
Home renovation and home refreshment in 2023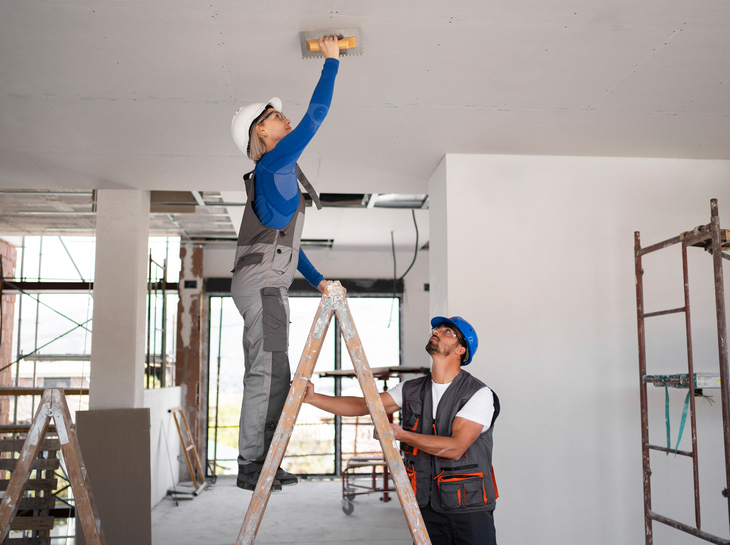 You're wanting to update your home or just trying to do some repairs that are sorely needed and don't know where to start? Moovick can help you organize your thoughts and decide on home renovation as well as hiring out the necessary specialists you need to get the job done.
Deciding on house renovation can be tricky, there are many parts to it and the job can become costly very fast. While rising costs can be challenging, you can avoid surprises by planning ahead and picking out renovation projects and planning your timeline. That way you'll have a timeframe when your potential employees ask.
Renovate vs Refurbish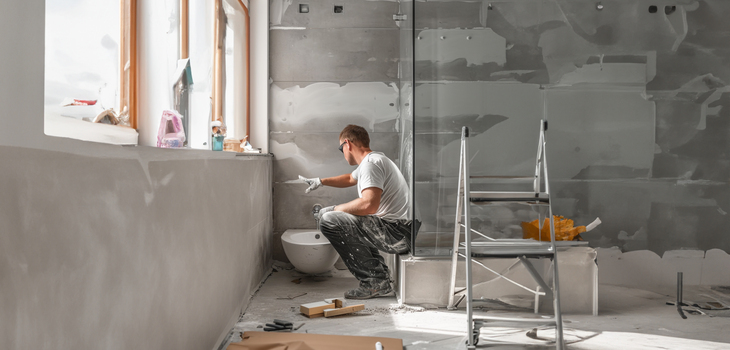 The first and most important thing to do is first to decide whether you want to renovate or refurbish your home. Even though these are often used interchangeably, the words are not synonyms. Renovation typically refers to returning something to a good condition, for example taking a building that's in a bad condition and repairing it so it returns to its former condition.
Refurbishment usually implies the process of improving something by cleaning, equipping or decorating it. With buildings it sometimes also includes retrofitting to make them more energy efficient and sustainable.
So if you're trying to pick between a home renovation and refurbishment, you first need to check the state of the house and apartment you're living in. Does it need repairing, or would you just like to modernize and redecorate?
Home remodeling vs Renovation
Another word to throw into the mix is home remodeling. The main difference between a remodel and a renovation is that during a renovation, you return your home or furniture into a state they were in before they fell into disrepair. During a remodel, you are changing the form of something. For example, you decide to move the position of the shower in your bathroom or move the sinks in your kitchen.
For a remodel, for example, you take an existing home and make changes to turn it into its best form. You could improve the layout, modernize it, and improve it so it fits your way of living best.
Tips on how to refresh your home
Here are some tips on how to refresh your home:
Declutter your space: Get rid of things that you no longer need or use, and give your home a deep clean. This will help you feel more organized and relaxed.
Add some new décor: Consider adding some new artwork, throw pillows, rugs, curtains or other decorative items to change the look and feel of your home.
Rearrange your furniture: Move your furniture around to create a new layout and give your space a fresh perspective.
Update your lighting: Replace old light fixtures with new ones or simply change light bulbs to brighter options to help improve the lighting in your home.
Paint a room: A fresh coat of paint can completely transform a room and give it a new look.
Bring in some plants: Adding some potted plants or flowers can help to bring some life and freshness into your home.
Rearrange shelves and bookcases: Organize your books and items on shelves in a new order to give a fresh, clean look.
Overall, these tips can help to refresh your home without completely redecorating, making it feel like a new space.
Best time of year to do home renovation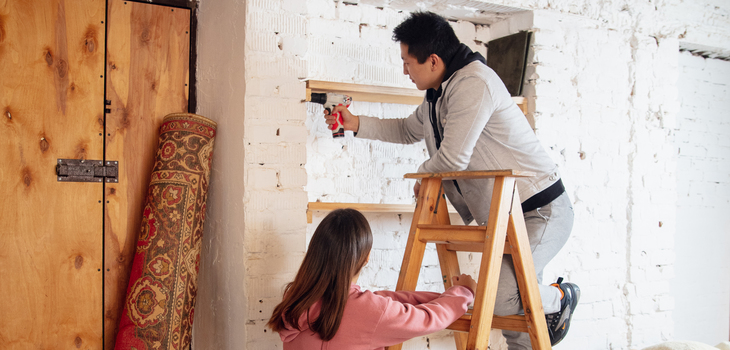 The best time of year for apartment renovation and house renovation may differ, depending on where you live. The best time of year to do apartment renovations in Brisbane in Australia is going to be different from somewhere in Europe. This is why it's important to plan in advance and decide on which projects you want to undertake when you want to renovate.
In general, every season has its pros and cons. Spring and summer are busy times for contractors, because those are the most popular seasons for builds and house work. If you'd like to have your contractor's undivided attention and especially, if you're planning on doing exterior works, the best time to start renovation is in autumn.
Autumn works great because the weather is still stable enough to not cause any problems. Most contractors will likely be able to fit to your desired schedule because their busiest season will be over. Similarly, the price they'll give you will be lower.
If your apartment renovation takes place entirely indoors, the best season for renovation for you is winter. It's the least popular time of the year for construction, which means the contractors will have time for you and you'll likely be able to take advantage of the quiet season and get away with lower prices.
Benefits of renovating your home
There are multiple benefits of renovating your home. While most of us think of repairing our space and improving our standard of living, home renovation can have some other surprising benefits.
Renovation:
Improves the functionality of your home. A renovation or remodel allows you to customize your home to your needs. It's the best way for you to create a space you find comfortable and enjoyable to live in.
Enhances the value of your property. If you're the owner of your house or apartment you should know that renovated spaces have a higher value. This is especially important if you're planning on moving and selling or renting out your current home.
Lowers your utility costs. Every renovation is done with improved materials that can lower your utility costs. Better insulation and windows, as well as appliances, can contribute to better energy efficiency of your home and lower electricity and heating bills.
Increases your space. If you're feeling like you don't have enough space in your home, remodeling a basement or simply opening up your living room or kitchen can offer the additional space you need to feel more comfortable.
Changes the style of your home. In case your current home does not fit your idea of style, a renovation is the perfect time to redecorate and upgrade. Hiring a contractor can help, because they can guide you with ideas to help you refine your style.
Brings your home back to life. Renovation can help your home prolong its life and help you liven it up. Your hired experts can help you determine which parts need fixing, which will make your house last longer.
How Moovick can help with building renovation and home repairs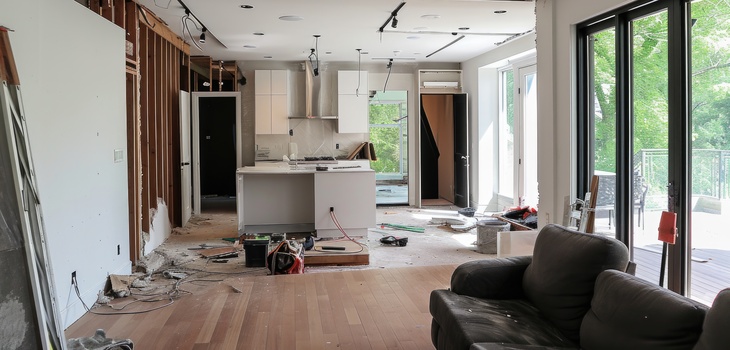 While Moovick is originally a moving company, our range of services has expanded to offer everything you might need before or after moving. Since the apartments we move into are not always in the best condition, Moovick offers a wide range of repair services, such as cleaning and renovation, to bring your home back to livable condition.
For bigger works, there's professional contractors on Moovick, offering indoor and outdoor services. If you need outside flooring done, renovating your facade or roof, including solar power, you can find specialists on Moovick that will help you do exactly that, quickly and easily.
Moovick professionals can also do plumbing works, electrical work and heating works, to make sure your home is livable. In addition, if you don't know how to renovate parquet flooring, you can find a flooring specialist who will help you. And if you're wondering how often you should renovate kitchen or how long does a kitchen renovation take, there are contractors specializing in kitchens to advise you.
Types of renovation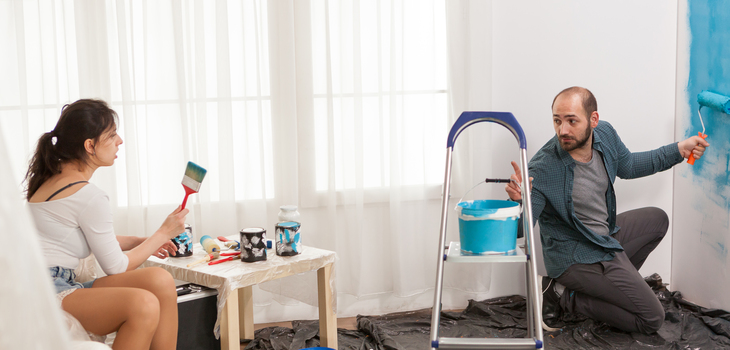 Types of renovation mostly differ in scope of renovation.
The basic type of renovation is a way to fix anything that's fallen in a state of disrepair in your home. Fix the roof, insulation and facade, make sure the heating system works, patch up any wall damage and fix up the slightly creaky staircases. This renovation makes sure your home is in a livable state.
The next type of renovation is an usability and efficiency upgrade. This will include improved roofing, siding, new windows and doors, improved insulation, all of this contributes to energy efficiency of your future home. This also includes changing the lighting fixtures for improved lighting and energy saving light bulbs.
Full home renovation includes renovating every part of your home, from the exterior to interior. It includes everything mentioned beforehand, but adds kitchen and bathroom renovations and remodeling, as well as upgraded appliances. It also includes refurbishing any outdoor spaces your home might include.
The last type of renovation are passion projects. These are the most fun types of projects, because you get to really make your home your own. They include anything from installing a swimming pool or hot tub, to tennis courts, wine cellars, game rooms and lovely gardens.
Decide what you want to refresh
Before you take on a renovation project, you first have to decide on what you want to refresh and your budget. Keep in mind, an Ikea kitchen renovation cost will probably be lower than you deciding on installing a bespoke kitchen and kitchen cabinets. Then, you should start contacting your contractors to compare their prices. You can't just call them up and say, hey, want to come renovate my apartment right now, after all.
Keep in mind you will probably need several contractors if you have decided to do a full home renovation project. This will probably also take the longest so notify your contractors of your plans and make sure all of your chosen materials are ordered before the start date.
If you're just remodeling your kitchen or bathroom, you will also need several different types of contractors. You will likely need plumbers, especially if you're moving your shower or bathtub, your sink and toilets. If you aren't doing any remodels, but just updating your furniture, such as kitchen cabinets, sinks and light fixtures, you can probably get away without builders, but will still need electricians and furniture assembly people.
Plan out HVAC, electrical and plumbing jobs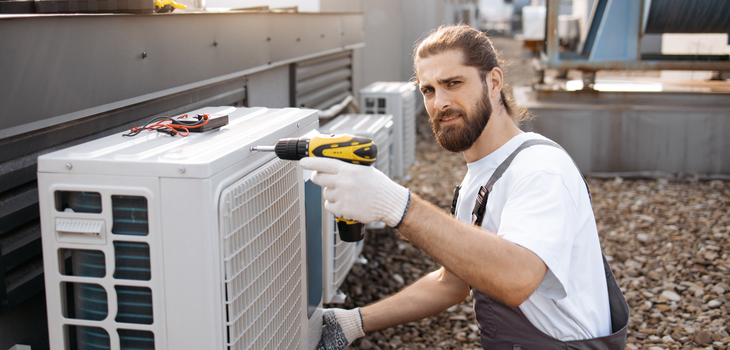 Before starting on your project, get together with your contractor and any architect, interior designer or stylist you're using, and plan out the entire renovation. It's especially important to plan out any HVAC, electrical and plumbing jobs carefully, so the preliminary works get done by the time the plumbers and electricians come in to do their jobs.
When planning your electrical wiring, make sure you include ample sockets, because today, we use way more electrical sockets, than we used to. Plumbing jobs are equally important, because you don't want to have to renovate your bathroom in another two years and destroy your new bathroom.
If you've decided on what needs renovating in your home and planned out the HVAC, electricity and plumbing, you now just have to estimate your budget and you're ready to start contacting contractors.
Moovick offers a selection of professional servicemen, capable of performing a renovation from start to finish, including moving, packing and any outdoor works necessary. Plan out and have a stress free renovation with the help of Moovick.