Occasionally, things can go a little wrong in the home – maybe the kettle isn't boiling properly, or you accidentally yanked a drawer out of your cupboard. Unfortunately, often we do not have the required expertise to fix these problems around the home. That's where repair services come in. Returning your furniture or appliances to their original working condition has never been easier thanks to the help of commercial repair services. Not only can getting professional help save you precious time and energy which you'd rather devote elsewhere, but they can often save you money further down the line.
By investing in getting commercial repair services, be it furnace repair services, house roof repair or oven repair services, you can extend the life of your furniture and appliances. This means that you'll be able to save money by not having to replace them as frequently. It is also often not running the risk of fixing things yourself, because you could accidentally end up further damaging the item or equipment you're trying to repair. Getting professional help also means that you can be confident the job has been done properly. Let's get into some of the types of repairs you might need help with – remember, Moovick is always on hand to help, with thousands of handymen and home repair men and women ready to offer you their services.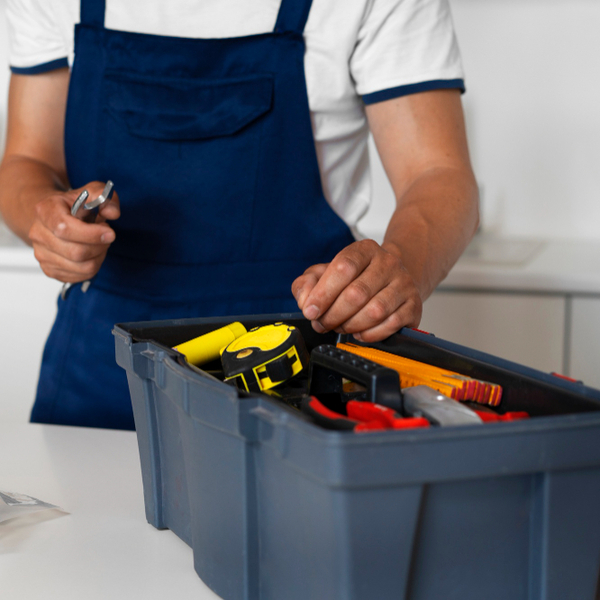 How It Works
Post task
Post your task details and description on our website or app
Get offers
Receive offers from nearby service providers in PDF format with booking link
Discuss
Use Moovick Messenger to discuss details and choose the best option based on ratings and reviews
Book
Book and get your task done effortlessly
Check out other home improvement services
Use Cases

Vinayak
Best service received
Delivery partner was very friendly and flexible. He was hard working and made sure that all assemblies are done correctly. I would recommend all to use Moovick for relocation service.
Relocation:
Service detail:
Home Move, furniture and boxes
Cost:

Shamsul
Moovick offers a very high standard of professional service
They completely hand hold you through out the process. Its like almost being with you in person. I was coordinated for my case by "Misha" and the communication was crisp and clear. Strongly recommend.
Relocation:
Service detail:
Home Move, furniture and boxes
Cost:

Geetika
I had a very comfortable and good experience
The customised delivery support was very prompt over WhatsApp (communication in English which was super helpful). I was able to arrange a very last minute delivery of something I found on Ebay (for a sunday morning). The driver was also very helpful and went the extra mile helping with things that weren't necessarily a part of the service. Highly recommended to try this!
Relocation:
Service detail:
Furniture pickup & Assembly
Cost:

Claudia
Excellent experience
I sent the WhatsApp well after 'after hours' and Misha from Moovick support was extremely efficient and helpful. This was a last minute booking from our side as our confirmed moovers had to cancel and i was so pleasantly surprised that within minutes Misha had confirmed that Olek would be available! Olek you guys were amazing thank you so much for being efficient and so friendly! Will definitely recommend and use this service next time.
Relocation:
Service detail:
Home Move, furniture and boxes
Cost:

Satish
Excellent support provided
They helped us decide the appropriate size of the transport vehicle based on the number of items. The transport vehicle was very good and also the driver was very helpful. A 10 out of 10 for everything. I would definitely recommend the service.
Relocation:
Service detail:
Home Move, furniture and boxes
Cost:

Patrick
The driver and helpers were very professional and quick in the entire process
The decisions for splitting and loading between two vehicles were made on the go and the assembly service was also good. Thanks to moovick for being in constant communication for support. Highly recommend the service.
Relocation:
Service detail:
Home Move, furniture and boxes
Cost:

Varun
The only reasons I am giving 5 stars
All in all, I have had a very smooth experience with LP support team, and would absolutely recommend the platform to anyone; ESPECIALLY, if you are new to the city, don't speak German and need support in English, or are on a budget with moving within the city. The price is very reasonable for the service offered, of course this might be quite dynamic considering your package, but we ultimately pay for the service and trust, I believe!
Relocation:
Service detail:
Furniture transport & Assembly
Cost:

Sharmin
I highly recommend this service for a reasonable price
Great customer support through WhatsApp even on holidays. Moovick helped me move from Munich to Hamburg very easily. The driver was very professional and punctual. To be honest, this is the best customer service I have experienced in Germany. 💯
Relocation:
Service detail:
Home Move, furniture and boxes
Cost:

Laura
Excellent service!
Kamran went above and beyond! He understood exactly what I needed. Communication was always quick and smooth. I am very picky with the services I receive and he exceeded my expectations! Thank you, Kamran!
Home improvement:
Service detail:
Cost:
Repair services for faulty home appliances
One of the most common things to go wrong in your home are electrical appliances. Perhaps your oven isn't working properly and you can't find the reason why, or your dishwasher isn't doing a great job at washing up your dirty crockery. Since we depend on these kinds of domestic appliances every day, it can be a real pain when they go wrong. If the hotplates on your hob are faulty, it can often be a matter for which you need immediate help, otherwise you'll be left unable to cook. Luckily, Moovick makes it super easy to find home appliance repair services in your local area in a matter of minutes, putting you in touch with home repair men or women near to you who will be able to fix the problem as soon as possible.
Washer and dryer repair services
Equally urgent is when the washing machine or dryer is on the blink. There's nothing more annoying than when you can't dry your clothes, especially in the winter. What's more, it's hard to go without clean clothes, towels and bedsheets, so it's likely you'd want to get your faulty washing machine or dryer seen to at the first available opportunity. Once again, Moovick makes it easy for you to get in touch with handymen who are experienced and qualified in home repairs and maintenance. They'll be happy to come around straight away and get your washing machine or dryer up and running again in no time.
Bathroom repair services
The bathroom is another vital room in your home, so we at Moovick understand how important it is to get any necessary repairs seen to as quickly as possible. Bathrooms can experience all kinds of problems, including small leaks, broken shower doors or caulking that needs replacing. But luckily help is at hand. There's no need to wait for the plumber's next free slot in five days – Moovick's handymen have diverse professional qualifications, and many of them will be able to carry out plumbing services but for a much more competitive rate. You'll be able to have a handyman over in no time at all to get your bathroom looking spin and span again.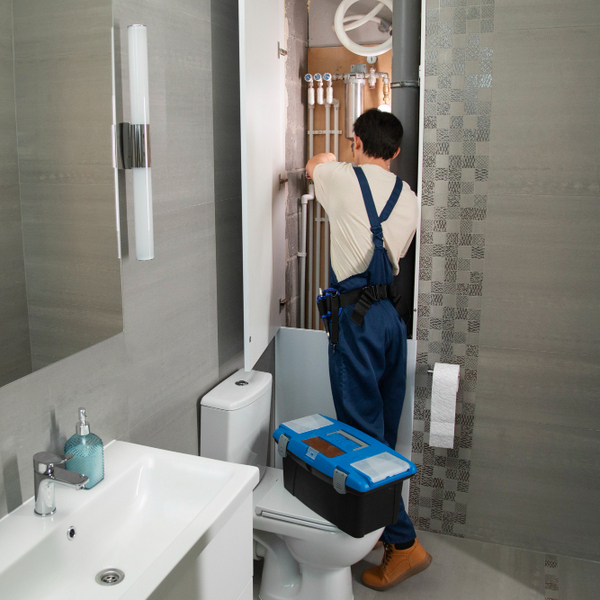 House roof repair
The roof is one of the most important aspects of your home – it's what we rely on to keep the elements out and to keep us warm and dry. So if there's a ghastly draft whipping through your house, or there's a hole in the roof and water is getting in, then you'll want to get a handyman in straight away to make sure your roof is impermeable and properly sealed. Our handymen at Moovick can easily carry out roof leak repair services, and they'll be able to look at the health of your roof and insulation at the same time to nip any other potential problems in the bud.
Furnace repair service
There's no need to get in a chimney sweep – Moovick's handymen are able to provide furnace repair services for all sorts of wood burners or open fires. There's nothing worse than having your hopes of a cosy winter's night in dashed by a faulty furnace. If your furnace is broken or not working properly, or if there is a problem with your chimney, our handymen will make sure that you're all set for the winter in no time.
Generator repair services
Most homes don't have a generator, but if you live in a remote location or you perform critical services from your property, then it's always good to make sure your generator is in good working condition. It is especially important to ascertain regularly whether your generator has any faults. If so, then Moovick's handymen are always on standby to come out and make sure your generator is functioning properly in order to avoid any critical developments.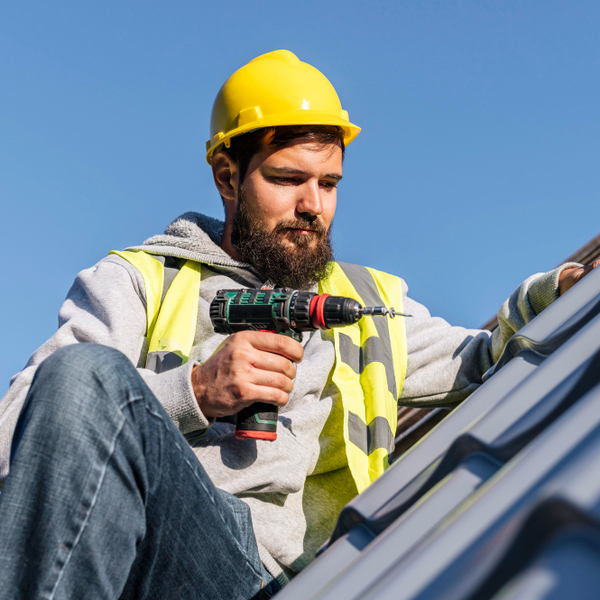 Why choose us?
Experience is the key of success and that's what our service providers have in abundance
50+
cities across


Repair services in Germany and the Netherlands
Repairs can come in all shapes and sizes – whether it's simply repair services for your microwave oven that you're looking for, or even swimming pool repair services for your summer house in Bavaria, Moovick are on hand to help you. Our handymen operate across the length and breadth of Germany and the Netherlands. We have thousands of handymen able to carry out quick, efficient and cost-effective repairs right across these two countries, so you're guaranteed to find those essential repair services in your local area. It's never been so easy to get repair services near you!
Our services
If you're looking for home or house repair services near you, then look no further – Moovick is the one-stop shop for all your house repair needs. You can use our super-accessible website to find local handymen who have the skills and qualifications to carry out reliable and cheap repairs on all manner of appliances or furniture. Because Moovick helps you find handymen in your local area, you can avoid expensive call-out fees normally associated with getting outside help in. Our handymen are also able to carry out diverse home repairs and maintenance all at once, so you can kill many birds with one stone. Just get in touch with a handyman near you using our website to get started. Or you can simply post the task that needs doing on Moovick, and wait for handymen to come to you with their quotes!