Back
Get Move Help from Man With Van - Moovick Moving App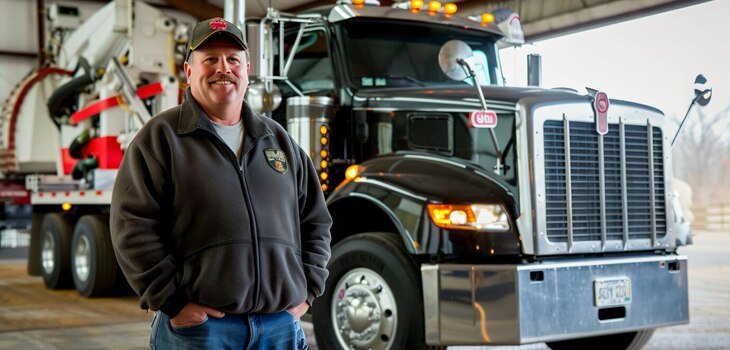 Whether you are relocating your office or moving your house to another place, you always need someone to help you shift your things. In this case, you can always count on Moovick. Using our website or app, you can find and explore the profiles of the drivers in your area.

We will connect you with a professional man with a van or truck whenever you require them. The drivers with a truck or van in the Moovick community can also help you deliver, load, and unload your belongings. The efficient and low-cost van hire service will fade away all the unwanted stress of moving your belongings. And if you hire a van to move furniture, the work doesn't just end at picking or delivering the package. You can also ask the drivers for help with assembling/disassembling the furniture.

What makes us even more special, you ask? Well, here's the answer.
High Standard of Vehicles

The moving vans used by the drivers you get with the Moovick community are perfect for moving things such as boxes in bulk, suitcases, and other furniture. There are several perks of utilizing our man with van services in Germany, which includes:
Guarantee the protection and security of your goods
Efficient and Careful Drivers
Outstanding customer service
Even take large individual items or any furniture
When needed seats for passengers, that will save you from spending money on a taxi


The vehicles or vans used by our community drivers are completely owned by them. Thus, they are properly equipped, maintained, and cleaned to the highest standard. As a result, you can trust them to shift your things to a particular destination promptly and safely.
Quality Removal Service


Whether you are moving into/out of a place or simply shifting belongings, you can always trust the Moovick community. Our man with van services are just perfect for both large and small-scale removals. There are a large number of clients who are quite happy and satisfied with our services. We receive various referrals and recommendations for our quality removal services.
The man with van hire services offered by Moovick is also helpful to deliver your package shipment anywhere in your area. If you are in need of a feasible alternative to self-driven van-hire, then we are the ones who can help you. We can eradicate the unnecessary tension and stress of moving your things from one place to another. After all, a seamless and hassle-free experience is our top priority.

Besides moving, the drivers linked with the Moovick community can also help you load and unload your belongings. Moreover, they can also accommodate any kind of particular needs that you may have during the move. They can help with packing, lifting, moving, assembly, disassembly and much more.
How to Save Money on a Man with Van Hire?


There are certain things that you can consider to cut the excess cost on men with van hire services. Let's dive in:

Avoid Peak season for moving: One thing you should consider is to avoid the peak seasons, if possible. While we strive to provide minimal possible prices, they may get affected due to events or festivals. You may experience a minor hike in price during festival seasons and on weekends due to high demand.

Declutter: The amount of goods storage space needed will directly affect the cost. So, save space by filtering out some of your belongings. Properly monitor all the items and remove the ones which you don't need. And most of all, make sure the van you select is large enough for all your items. If not possible, you can consider booking more than one man with a van for the stuff.
Book the man with van hire service in advance: Although it's possible to get a driver with the day or within a few hours, we recommend an advanced booking. It's an excellent way to grab amazing prices and deals. Plus, you will get time to compare quotes and choose the driver best suited for your need.

Communicate: To ignore the other extra costs to damage, communicate in advance with your driver before moving. The drivers with us are professional and take care of the goods they carry, but it's always good to be sure. Besides, if you inform them about fragile items in your packages, they can take extra cautions for them.
Why Choose a Moovick for a Man with Van Hire Services?


1. Excellent Customer Support: Our team at Moovick is always ready to answer all your questions. Whether it is for your long-distance or local moving questions, our support executive will solve each of your queries. We strive to make your moving experience as carefree as possible.

2. Safety: Moovick's app or site can be used to schedule furniture delivery, move help, junk hauling, and more. The delivery professionals associated with Moovick are chosen through vehicle screenings and have passed background checks. Each and every project is secured with a liability and cargo insurance policy. So, you can easily trust us for moving services.

3. Affordable Pricing: The major benefit of a man with van hire through Moovick is affordability. Unlike other sites and moving services, we don't have any middle man or hidden charges. Once you connect with the driver, it's between you and the driver. We don't interfere or influence the prices. But of course, our support team will be here if you need them.
4. Timely Delivery: Time is one of the precious commodities in each and every manner. So, we feel the importance of effective and fast delivery of the service. Hence, we strive to bring only the best drivers who excel at both punctuality and work quality. As a result, our customers always get timely and hassle-free delivery.

5. Nationwide Coverage: The scale and scope of our man with van hire service cover all major parts of Germany. It means if you want to enjoy and live the fantastic experience of moving, you can avail it in just a few clicks by using our platform. You can make international moving, for example: Germany to Austria, Netherlands to Belgium, UK to Germany.
6. Upfront and Simple Pricing: Each of the local and long-distance movers is available in a sorted list with the price on our website and app. It makes it easier for people to compare the prices with the other available options. So, you can easily choose the most relevant option that fits their budget and needs.

7. Genuine Customer Reviews: The reviews posted by the customers on our website are 100% genuine, honest, and verified. Our drivers are aware of our no-filter review policy. And we take deep pride in our service. You can trust the feedback to tell only the truth.
8. All in One: With Moovick, all the logistics needs are resolved in one go. Be it a sender's need for a small courier or logistics need for a company. Moovick would be resolving them all with the man with a van. Man with a van would be the driver accomplishing all these tasks with expertise.
Man with a van is the modern and innovative way of moving your goods. It is cost-friendly, flexible, and does not involve any shady middleman. Moreover, we at Moovick also select only the best driver to connect with our service. They are all verified for experience in work and are good at all moving services.
They can not only assure timely delivery but can also help you with packing and moving. In fact, when needed, they can deliver your goods right to your living room. So, the next time you are moving out or need furniture delivered, forget the hassle and contact Moovick. You will have a quality experience that you wouldn't have experience with any of our competitors.