Your go-to digital logistics platform
Simplify your move with our network of 600+ movers across Europe
Trusted by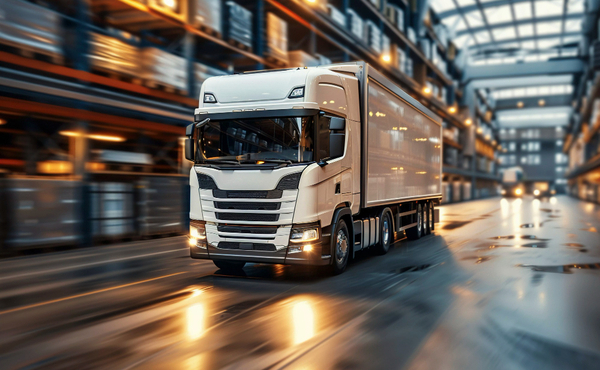 Freight Transport
Freight transport, also known as cargo transport, is the movement of goods or commodities from one place to another. It is a crucial aspect of the global economy as it enables the transportation of goods across different regions, countries, and continents. Freight transport can be carried out by various modes of transportation, including air, sea, road, and rail.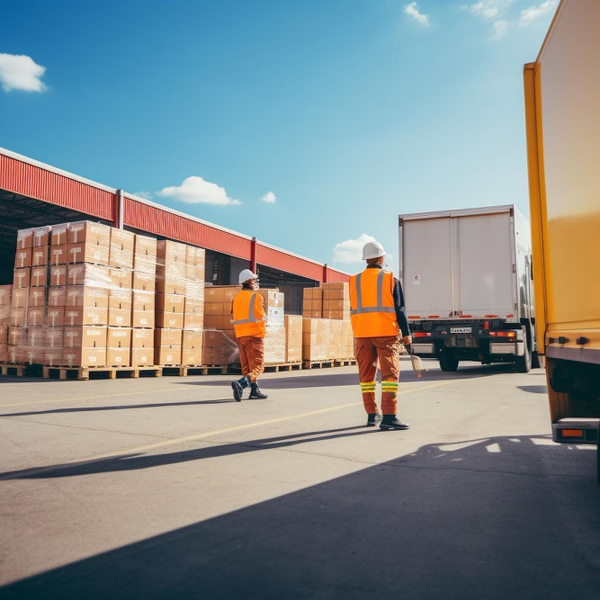 Companies we supported




















Book your moves in a few steps. Let's go!
FAQs
How can I order a truck transport?
You can order a trucking service using the shipper's Moovick web portal. Sign up for a free Moovick account by visiting our website. After registering and logging in, you can request truck transport service quotes by detailing the pickup and delivery locations, the commodities being delivered, and the date you need to receive them.
What kind of services do you offer?
Our worldwide freight logistics system provides various services, including business logistics, employee relocation, trade show logistics, and freight forwarding with full truckload (FTL) and less-than-truckload (LTL) options. Thanks to our dependable service and top-notch processes, you can count on our truck service to quickly transport your purchases. Please describe your needs so that we can plan to address them effectively.
Are my goods insured when they are shipped by freight forwarding?
When using a freight forwarder, you can insure your shipments. How this plays out is determined by the specifics of your shipping agreement and the insurance policy you've taken out. If your shipment is lost or damaged, as an international trucking company, Moovick can help you with liability insurance. In addition to the liability coverage provided by the freight forwarder, you should also get cargo insurance to safeguard your goods. Theft, accidents, and other unforeseeable events can all be covered by cargo insurance, which often covers the total value of your products.
Which area of Moovick trucking service?
What is your destination? Our trucking services are available all around Europe from Germany, The Netherlands, and also within The Netherlands. Based on the locations of the carriers in our vast network and the routes they serve, our trucking service can ply as many geographical locations as other trucking companies out there.
Can I track my Cargo?
Definitely! your Cargo can be tracked. Our real-time tracking technology lets you monitor your freight from the moment it is picked up till it is delivered. In real-time, you may get accurate arrival times, precise locations, and other valuable details from the tracking system. We can help you hire a container trucking subuntemehmer for a single load or on an ongoing basis.
Will my Cargo be transported together with other Cargo?
Your Cargo may or may not be transported with others, depending on your agreement with the freight forwarder or trucking company. Your Cargo is likely to be combined with others to maximise space and lessen the overall shipping price.
How much lead time do I need to plan for truck transport?
Truck shipments typically need a week's notice. Local or short-distance trucking may be scheduled with one or two days' notice. Long-haul or cross-border trucking may take days or weeks to organise, depending on distance and vehicle availability. Are you looking for a time-conscious container trucking Hamburg company or within other parts of the Netherlands?
Do you offer additional services?
Besides providing European trucking companies for movers, we also offer handyman services such as assembly and disassembly, furniture, cleaning services, painting services, gardening, repairing services, flooring, Junk hauling, Repair Facade, IKAE kitchen Assembly and Disassembly service, and Roofing Services.
How to choose the trucking service right for your next domestic shipment?
Transit time is included in the trucking service. Select a dependable transportation service. Freight transport time is determined by distance. The kind of vehicle is essential. Perishables need the use of refrigerated or hazardous materials trucks. Transport stuff in a dependable vehicle. Cost is important. Prices for transportation should be compared. Service and cost are important considerations. Choose a dependable transportation company. Insurance is essential. Check the transporter's insurance to ensure the safety of your belongings. Rules are important. Examine the transportation company's safety and environmental standards.
Finally, hiring a trucking company for your subsequent domestic transport requires carefully considering several criteria. Selecting a trustworthy trucking company ensures that your domestic Cargo is delivered securely, quickly, and on schedule. Freight transportation is made easy with us!
Discover all services
Our consistent service and quality methods enable us to provide things quickly. Whatever your challenges are, we will work with you to find the best solution.
Contact us
The logistic service from Moovick enables you to take your operational efficiencies to a whole new level. You can place orders at short notice, and we will ensure fast delivery to your desired location. Contact us now with the below details and we will get back to you as soon as possible.