Your go-to digital logistics platform
Simplify your move with our network of 600+ movers across Europe
Trusted by



HR Relocation
Moovick - Your relocation partner
Are you looking for moving and home improvement services? Moovick is one of the best relocation companies and your moving partner - which offers a specialized team, resources, products and services to help meet your needs. Our aim is to serve a 'one-stop shop' that offers direct help in real-time for all our customers and their daily requests. With a high level of security, safety, precaution measures and simply by caring, our aspirations include becoming a global relocation company with highly ranked clients experiences.
Book your moves in a few steps. Let's go!
What are the benefits of using a relocation management company (RMC)?
Whether you are looking for a relocation agency in Berlin or any other place, you have to know that corporate relocation is typically a supplementary task that is amenable to outsourcing. Moving has grown more difficult as a result of numerous tax, legal, and immigration considerations. The program manager must create relocation policies, make sure they are still competitive, oversee several vendors, keep track of expenses, and more. Today, few businesses have the resources (both time and internal knowledge) to handle all of this on their own.
You can tailor an employee relocation program that matches your needs, keeps you competitive in your industry, and guarantees you are in compliance with tax and legal regulations by outsourcing relocation services to a qualified RMC.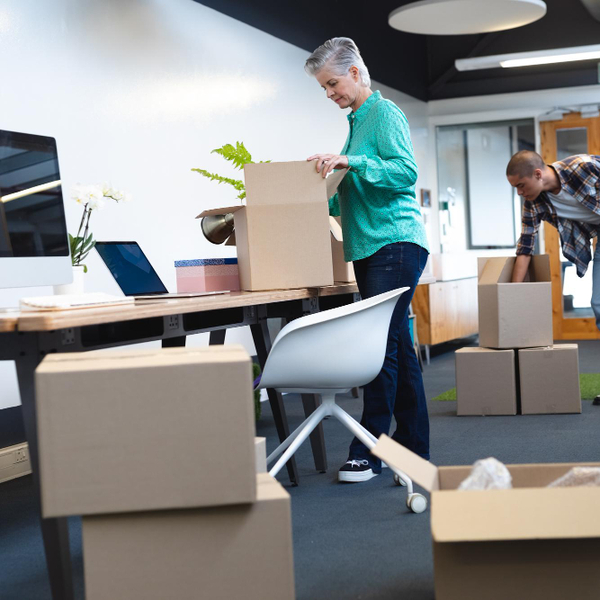 The following are some advantages of outsourcing to relocation assistance company:
Access to best practices and industry benchmarks that can help you deliver the most well-liked employee relocation benefits while keeping relocation costs under control;
A worldwide network of vetted, performance-managed suppliers as well as access to the RMC's negotiated pricing;
Aid in maintaining compliance with tax, legal, and immigration regulations that are constantly changing;
The application of relocation technology provided by the RMC, which may include detailed reporting, dashboards for program summaries, apps and status information, as well as tools for relocating personnel;
The ease of starting a move with a single click or phone call;
The ability to concentrate solely on your primary duties.
What can be included in a relocation package
Global relocation companies are required to give relocating employees everything they require to move. The many components that ought to be in a relocation package are listed and defined in the section that follows.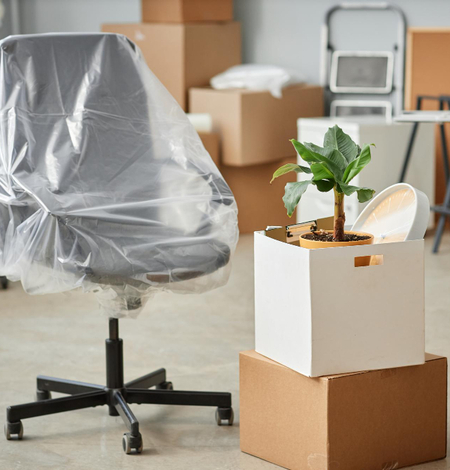 Service of packaging
Your business should collaborate with a packing service whose responsibility it is to handle all the necessary packaging on your behalf so you don't have to. Not only should your firm hire them, but it should also pay for them on your behalf. When you arrive and are settled in your new location, they should additionally cover the cost of an unpacking service.
Paid house-hunting excursion
A firm will frequently pay for at least one house-hunting trip for an employee who will be moving soon. They can help with the cost of travel, child care, lodging, and meals.
Help in selling a house
Additionally, a business might help you sell your current home by paying for advertising or compensating you for any missed profits due to speedy home sales.
Temporary residence
A corporation may include temporary lodging for a transferee in a relocation package, as well. The employer may pay for and provide temporary housing for a 30-day term if an employee is unable to obtain their own housing in the time provided to them prior to relocation. This gives relocating transferees a month to choose more suitable homes.
Insurance and the moving business
A professional moving firm to assist with moving your stuff and sufficient insurance coverage to pay for any damage to your personal property that may occur during the move are crucial additional elements that can be included in a relocation package.
Permanent housing
Temporary housing for a transferee is another topic that a business may include in a relocation package. A firm may pay for and provide temporary housing for a 30-day period for an employee if they are unable to find suitable housing on their own within the time frame allowed to them prior to relocation. This gives movers a month to find better housing after moving.
Why choose Moovick over other relocation companies?
Moovick offers moving assistance, corporate relocation services in Germany and Netherlands and more. We work as a "one-stop" moving company t in order to provide our clients with professional and efficient moving services. You can choose one of our relocation packages based on your needs (Economy, Premium, or Business). Not to mention, you can make all of your reservations through our app Moovick, which is available on the Google Play and App Store.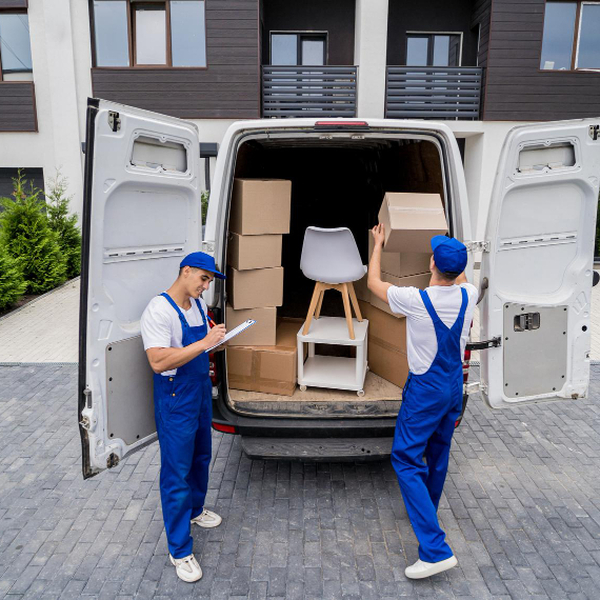 Types of relocation packages
International relocation companies can structure relocation costs for their employees using a variety of types of relocation packages, including the following:
This form of relocation package comprises the transferee receiving money from the company in a specified amount to help with moving expenses. The transferee is responsible for using that money to cover any necessary moving services, travel expenses, and other expenses.
A form of relocation package known as direct billing is frequently combined with reimbursement and lump-sum packages. This package enables firms to charge employees directly for moving services and other parts of relocation.
Employees moving to corporate locations abroad will expressly be covered by this kind of relocation plan. Employers provide financial assistance for relocation-related costs other than moving and transportation. They might offer paid trips to their new workplace so that employees and their spouses can look for housing before moving, and they might aid in getting work visas for both parties. Once relocated, they may also assist staff with cultural assimilation.
4
Relocation of a third party
When a corporation employs an outside relocation provider to assist transferees in locating moving services, transportation, and storage choices, that relocation type is being discussed. In this instance, the relocation procedure is not directly managed by the employer.
Relocation packages that include reimbursement allow transferees to cover all moving costs with the understanding that their employer will reimburse them with a predetermined sum of money after they have relocated. A corporation pays for the majority, if not all, of the moving costs by doing this. All receipts must be kept by the employee in order to be presented to the employer for proper reimbursement.
Corporate office relocation (about whole office)
Relocation of a company's headquarters can have a detrimental effect on productivity as staff members deal with the logistics of moving, and it can divert executives' attention from their top business priorities for the same reason. Moving is a meticulous and labor-intensive procedure that only gets harder as your business expands, from packing up your current office and merchandise to transporting and unpacking everything at the new location.
For this reason, create a team of management and human resources professionals, as well as specialists in policy and law and relocation contractors, to begin brainstorming about relocation. This group will be in charge of formulating a company relocation plan that takes important choices and timing factors into account.
As many businesses lack the knowledge or resources to complete each phase of the process internally, working with a corporate relocation movers or relocation consultants can help with everything from managing legal matters to relocating inventory.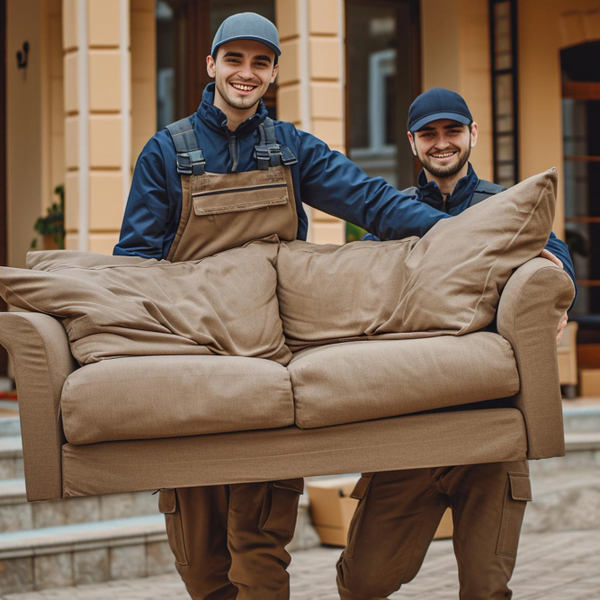 International relocation
Having a reliable, knowledgeable relocation partner will make all the difference in an international relocation, whether you are an individual who has made the decision to move overseas or a business handling the global migration of workers. An international moving business may take the obstacles out of the way, ensuring that the staff person transitions smoothly and keeps up their best work. Professional moving firms are very knowledgeable in each item on a moving abroad checklist. They may guide foreigners through a variety of problems, from major ones like visa concerns to minor ones like locating the finest neighborhood grocery store.
Domestic relocation
Relocating to other places is desirable because many employees are no longer in the workplace five days each week. There are undoubtedly additional difficulties brought on by the "new normal" of working from home and the status of the market. Have you taken the time to review your policies in light of these changes to make sure you are prepared as relocations are predicted to increase?
With information, insights and assistance from Moovick you'll be able to conduct a benchmark analysis to comprehend cost variations between cities and guarantee that your business decisions are in step with market trends while also maintaining within your allocated budget in order to successfully implement your domestic relocation.
Pet relocation services
Moovick is the space where you should turn when you need to move your pet across cities or countries. With sufficient rest stops, feeding, monitoring, and medicine in place to make sure that the transition from one house to another is not stressful for your pet, we have a stellar record for safely transporting pets.
Discover all services
Our consistent service and quality methods enable us to provide things quickly. Whatever your challenges are, we will work with you to find the best solution.
Customer Speak

Have had an incredible journey organising the stands for our toy brands and to see it all come to life! Grateful for my team and collaborating with Moovick and our other partners to make it all happen. #NurembergToyFair

I highly recommend Moovick for any business looking for logistics support. Their team of professionals made the entire process stress-free and efficient. They were responsive to our needs, took great care of our belongings, and provided excellent customer service throughout. Thank you, Moovick, for a job well done!

I cannot recommend Moovick enough for their outstanding manpower supply services for handyman work. The team of professionals were efficient, skilled, and Moovick provided excellent customer service. They went above and beyond to ensure that our needs were met and the work was completed to our satisfaction. Thank you, Moovick, for making our project a success!
Contact us
The logistic service from Moovick enables you to take your operational efficiencies to a whole new level. You can place orders at short notice, and we will ensure fast delivery to your desired location. Contact us now with the below details and we will get back to you as soon as possible.