Your go-to digital logistics platform
Simplify your move with our network of 600+ movers across Europe
Trusted by



What is Logistics As A Service and Why Does Your Business Need It?
Transport and logistics are arguably two of the most significant budget components for businesses. You're always going to move man, machine, inventories, and finished goods around. This translates to more freight and van transportation cost. A recurring budgetary component like transportation needs to be cost-effective.
This means that some form of managed cargo mobility and logistics solution is needed. The solution? Logistics As A Service (LaaS), which is a transportation solution to existing business logistic problems. What is LaaS, its benefits, and challenges, and how does it differ from traditional logistics? Read on to find out.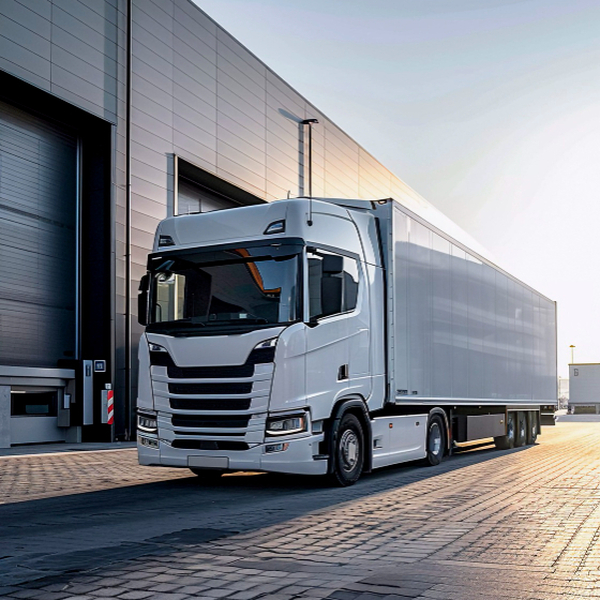 Why It's Becoming Popular in Recent Years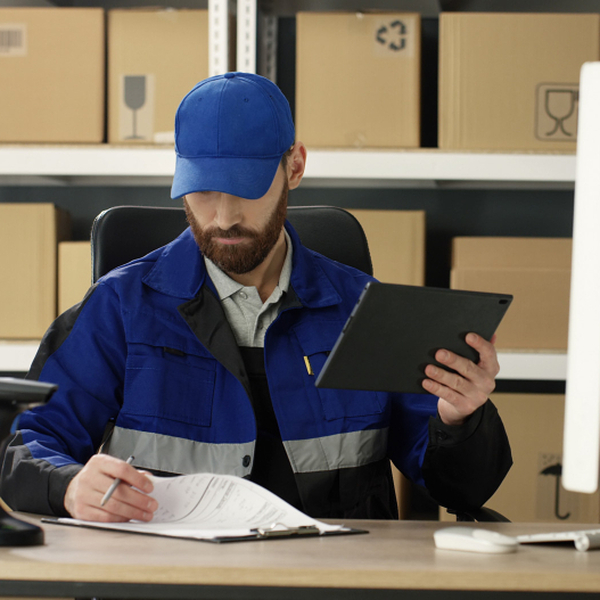 The concept of LaaS has slowly been gaining mainstream attention and application in recent times. This increased popularity is thanks to the heightened need for serious supply chain flexibility and cheaper transportation costs. Since the pandemic, businesses have had to deal with growing orders and greater package volume.
To handle the clamor for these and more while managing complexities as they arise, businesses need a new approach to the shortcomings of traditional logistics IT arrangements. Logistics as a service caters to the enhancement of concepts, prototypes, and principles of standard and flexible logistics IT infrastructures and systems. As a transportation solution, LaaS is capable of streamlining the more critical aspect of a company's operations.
What is Logistics as a Service (LaaS)
LaaS is a network or umbrella of resources, organizations, people, and information that service-oriented intelligent systems support. It is a transportation solution that offers businesses a reliable way to manage their organization's logistics via cloud-based platforms. More often than not, this solution is provided by Logistics as a service companies and remote logistics experts like Moovick. There are no limits to the type of managed transportation services a business can get. You get to customize the services based on the needs of your business.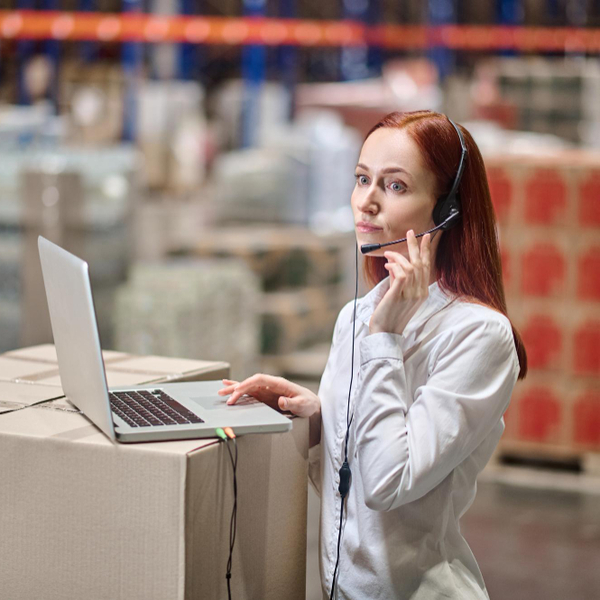 How LaaS is Different From Traditional Logistics
Traditional logistics rely on internal teams to take care of all of the organization's logistics compartmentally. With LaaS, that can all change as businesses can outsource their logistics with the click of a button. Service providers in the LaaS scene hold the advantage of having well-trained and professional staff.
Logistics as a Service (LaaS) provides professionals to oversee a business' transportation network including inbound and outbound logistics from production to consumers. These logistics staff are also prepared to handle reverse logistics, freight movement, customer shipments, inventory, office relocation, and more.
Advantages of Using LaaS
The main purpose of the Logistics platform as a service is to significantly lower the cost of transportation while improving performance and customer care. Here are some advantages to using this solution: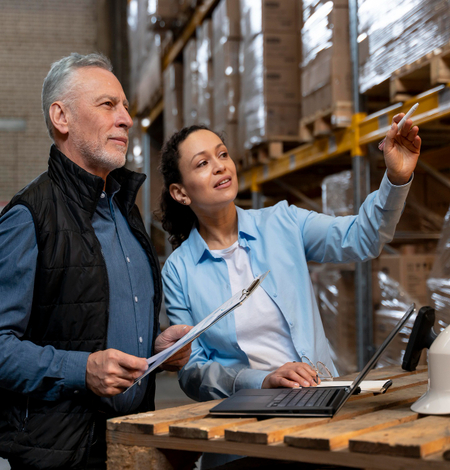 Scalability
LaaS offers businesses the rare chance at easy and seamless scalability tailored to their needs. With a LaaS provider, you're getting an option that grows with the business. This is easier than investing in employees, software, or a warehouse when using in-house solutions.
Solid Risk Management
Supply chains aren't free from risks that can negate a company's growth. However, with logistic solutions, you can expect a prompt response to these risks and issues as they appear.
Efficient and Cost-effective
Not every business will have the resources or luxury to own and maintain an in-house supply chain or logistics professionals. With LaaS, they get a chance to do so, working daily with them to reduce costs and brave ever-changing market conditions.
Allows Owners More Freedom
No one can truly become a jack of all trades and perfect every role, especially logistics. But you can invest in and outsource specialized positions to industry experts. This should free up time to focus on other endeavors within your business such as making inroads into new markets or discovering new products/services your customers love.
Challenges of Using LaaS
Despite all it promises businesses in Germany and beyond, LaaS is not free from some challenges. Below we've identified some of the top pressing challenges of using this solution:
1
The rising cost of freight and international shipping might be a problem.
2
Not every business that requires logistic services is digitalized enough to enjoy LaaS.
3
The risk and fear of cyber security loopholes and breaches might be hindering mass adoption.
4
Underestimating necessary warehouse space can bring a backlog and weaken e-commerce logistics. Overestimating it however can push up costs.
5
Finding the perfect logistics as a service company that fits your organization's needs can be a challenge.
Best Practices For Using LaaS
LaaS could be an excellent option for businesses that don't have any logistic professionals on their staff. LaaS can provide much-needed remote expertise in multiple fields, whether freight, shipping, or logistics. One factor that should make Logistics as a Service attractive to businesses in Europe and the Netherlands is scalability. The room for scalability is limitless and is based on the needs of your business. Here are some best practices for using LaaS:
1
Optimization of pickup and delivery routes.
2
Use of auto dispatch. This is because manually assigning dispatching and delivery drivers can be error-prone and time-consuming.
3
The electronic capture of proof of delivery.
4
Provision of multiple delivery options for customers to choose from.
5
Use of real-time visibility to help monitor packages, fleets, and drivers.
6
In-depth customer research and knowledge of their spending behaviors.
Future of LaaS
The future of logistic service is bright with more companies looking for ways to streamline their supply chain and cut transportation costs. More businesses are looking for ways to improve customer experience. The recent increase in the use of artificial intelligence and machine learning has heralded use cases in LaaS. Years from now, small and medium-scale businesses will be able to get remote logistics expertise to create plans that incorporate customer profiles, costs, order flow, inventory flow, and more.
At the moment, Moovick's vision for the future of cargo mobility is one that will revolutionize the logistics industry. The top of our agenda is efficiency and sustainability. Our main goal is to boost the offline logistics industry by offering AI-enabled and digitized platforms for logistics management. We also consider eliminating the carbon footprint of cargo mobility by 50% a huge part of our aims.
While LaaS can be an incredible addition to any business, it may not be the perfect fit for all. But the insights and promptness this transportation solution promises in logistics and cost control are great.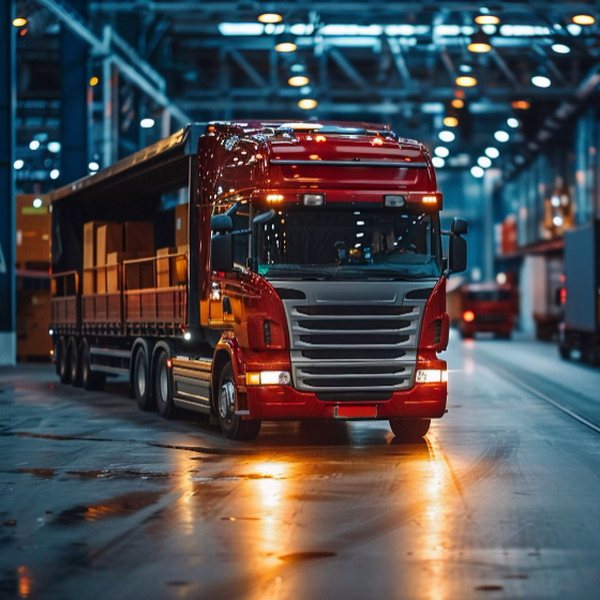 Discover all services
Our consistent service and quality methods enable us to provide things quickly. Whatever your challenges are, we will work with you to find the best solution.
Customer Speak

Have had an incredible journey organising the stands for our toy brands and to see it all come to life! Grateful for my team and collaborating with Moovick and our other partners to make it all happen. #NurembergToyFair

I highly recommend Moovick for any business looking for logistics support. Their team of professionals made the entire process stress-free and efficient. They were responsive to our needs, took great care of our belongings, and provided excellent customer service throughout. Thank you, Moovick, for a job well done!

I cannot recommend Moovick enough for their outstanding manpower supply services for handyman work. The team of professionals were efficient, skilled, and Moovick provided excellent customer service. They went above and beyond to ensure that our needs were met and the work was completed to our satisfaction. Thank you, Moovick, for making our project a success!
Contact us
The logistic service from Moovick enables you to take your operational efficiencies to a whole new level. You can place orders at short notice, and we will ensure fast delivery to your desired location. Contact us now with the below details and we will get back to you as soon as possible.