Back
How To Protect Floors When Moving: Tips and Tricks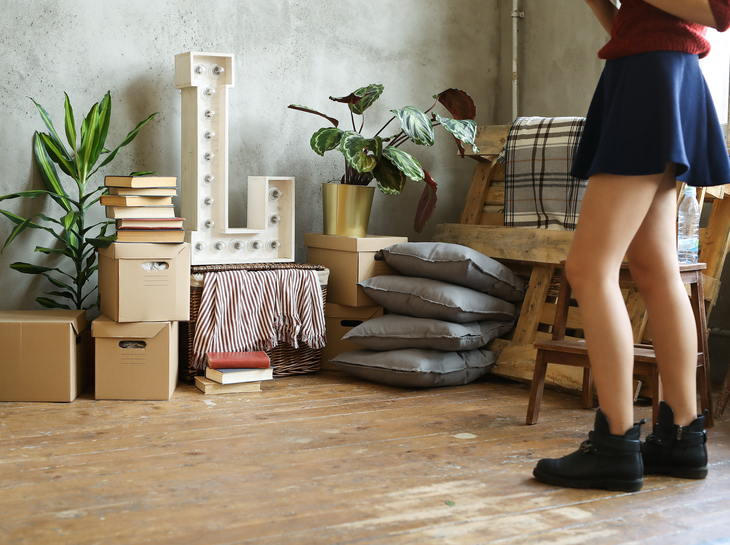 Many factors might cause floor damage during a move. When slid or dragged, heavy furniture and equipment can damage, ding, and scrape flooring. Furthermore, unexpected damage when moving out of your own property will reduce its sale value, and you'll most likely have to cover the repair charges with your own money.
Thus, any destroyed flooring in your new home or apartment throughout the move-in process would undoubtedly be a negative start to your post-move time. So, regardless of how you feel about it, one point is certain: you must be aware of the best method of how to protect floors when moving house. While covering your flooring is an additional pre-moving effort, it is well worth it to avoid any problems. And if it does happen, Moovick offers a flooring service.
Removal is already a costly endeavor, and damaged flooring caused by inappropriate or dangerous moving of heavy things can only add to the pressure on your family's finances. Prevent costly property damage by being proactive throughout your home relocation. In this article, we'll look at the simplest and most effective ways to protect floors when moving. Sticky floor protection and floor protection sheets are among the most popular and best ways.
Measure up your furniture
If you try to push a huge furniture piece through a narrow doorway, you may drop whatever you're trying to squeeze through, causing significant damage to the floor.
Place the slider below each leg of the weighty object and glide it across the floor and into the door as if it were on skis. Remember to push large items rather than drag them. If you don't have enough money to buy furniture sliders, use four pieces of protection furniture covers - one for each leg.
Place one huge doormat in front of the front door and one large doormat right after the entrance door so that anybody entering your home may wipe their shoes. Even if the weather is beautiful outside, you need to have doormats to prevent dust and debris from entering your home.
Turn cardboard into your ally
During the move-out and move-in days, place huge pieces of thick cardboard along high traffic areas. Cardboard has excellent protective properties, but that's not all - getting your hands on it should be the easiest part.
Plywood sheets may be used to create a second level over existing flooring to provide temporary yet effective protection for your floors and carpets. When plywood is utilized, no harm of any type may be caused on the primary floor - no scratches, dents, scrapes, or anything else. This is the best way among floor protection sheets.
Since removing your carpets is not an alternative, you may use carpet masking, which is sticky floor protection carpet covering that provides a reliable protection layer against dirt, mud, and water. Carpet film protectors are extremely simple to apply and offer a tear-free, non-slip surface that clings firmly to avoid inadvertent slides.
Hardwood floors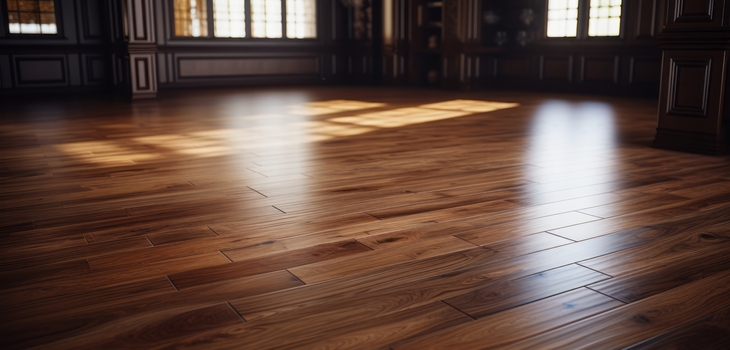 Many people are so concerned on their furnishings during a relocation that they overlook an equally vital component of their house - their hardwood flooring. Your hardwood floors are an important investment that adds value to your property, comforts your lifestyle and brings you more overall satisfaction with your space. The most economical rosin paper is red, and it will give a protection layer against wear and tear.
The greatest prefinished hardwood protection, however, is a product called Floor Shield. It's thicker than red rosin paper, non-slip, and self-adhesive, making it protective and simple to apply. To maintain your hardwood floors in good condition, they require regular protective care. Just as various types of wood range in hardness and color, so do the suggested cleaning and care techniques. Here are some tips and tricks on how to protect hardwood floors from furniture.
Protect wood floors from rolling chairs
Placing a plastic mat where you need your chair can protect your floor from damage caused by rolling chairs. This will prevent your chair from rolling onto the wood floor surface, therefore safeguarding it. It will also provide a more pleasant experience with a chair that does not sway frequently.
Handle your furniture accordingly
When moving furniture onto wood floors, avoid dragging, dropping, hauling, or pushing the furniture. These kinds of motions are the most likely to harm your wood floors since they readily scrape and blemish the surface. It's also critical that no debris or dirt gets stuck under a piece of furniture when you're moving it.
Hardwood floors are an organic product, and its cellular structure reacts instantly to water. The issue is not so much with the floor's surface, which should be coated, as it is with the unsealed raw wood of the floorboards' sides and bottoms. Instead, use a soft-bristled brush and dustpan to clean your hardwood floors on a daily basis.
Pads made from felt or a mix of rubber and felt are available in a variety of materials and offer a soft layer between your furniture and hardwood. Some self-adhesive furniture pads are composed of plastic, which is fantastic for carpeted floors, while felt pads are the best choice for wood floors. Felt pads allow you to move your furniture around freely without damaging or scraping into the surface.
Walking on a filthy timber floor will soon deteriorate its polish. Antistatic mops are an efficient way of gathering grit and debris when it comes to how to protect hardwood floors. Vacuuming floors is also possible, but the quality of the brushes must be examined first. Mopping will not harm the hardwood or the finish if the floor finish is in excellent condition.
Carpet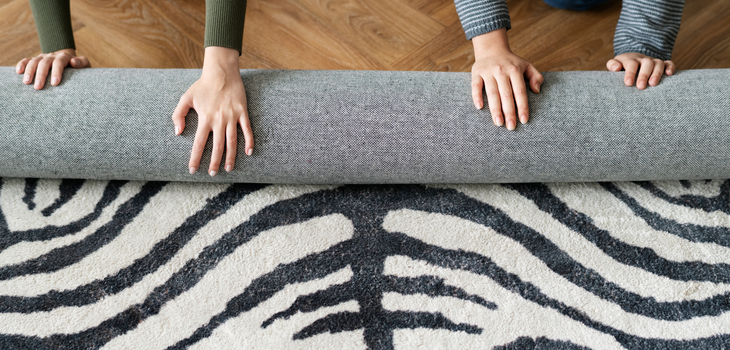 Carpeting decisions are carefully considered by property owners in order to create an ideal environment. And, with a minimal investment of time and money, you can simply safeguard both carpeted and hard surface floors from damage caused by movers and other personnel.
To begin, place a welcome mat or rug outside the front entrance to prevent dirt and debris from entering your property. Consider placing another rug in the house as a backup in case the first mat fails to fulfill its function. Choose a long-lasting Carpet Guard solution that is simple to apply to all kinds and regions of carpet flooring. Workers are more effective when big sections of carpet are protected by self-adhesive carpet films, and they are less concerned about leaving detrimental stains on the customer's house. Use carpet protection film in corridors, stairwells, entrances and exits to protect your carpeted floors from filthy shoes and spills.
To prevent damage, cut the old carpet into separate pieces and arrange them on top of the present carpet. Place them properly to form a protective layer, or simply put the old carpet over your present one.