Back
Renting an apartment or home in Germany: Pros & Cons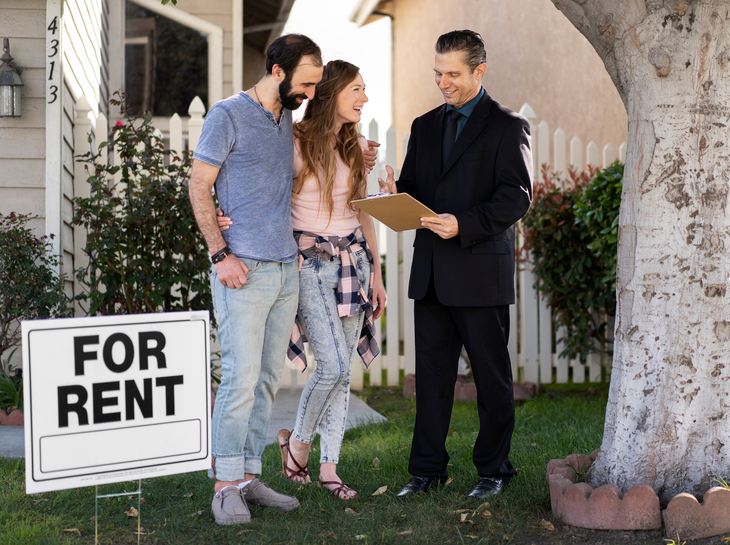 Should I rent a house or an apartment?
Moving to another city or country always comes with some extra activities and obligations. First, you need to decide whether the new premise you're going to live in will be rented or bought. Once you decide that, another dilemma arrives - what are the perks of buying a house vs renting an apartment or should I rent a house or an apartment?
There are no right or wrong answers to the above questions. But, let's suppose that you decided on renting and now the only dilemma is choosing between renting a house vs an apartment. Let's dig into it by analyzing the pros and cons of each option.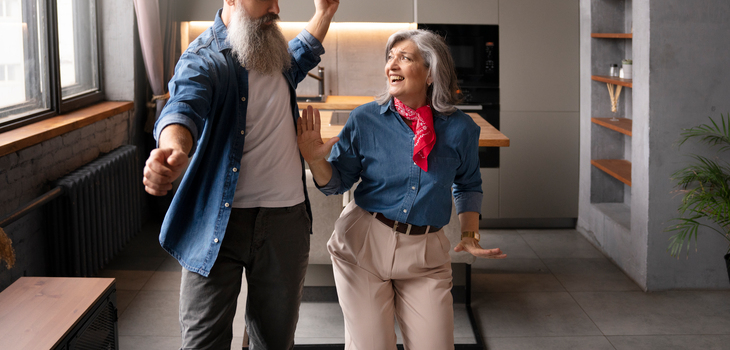 Pros of renting a house
Depending on personal preferences, the answers differ. Anyway, the most common positive aspects of renting a house are:
Bigger personal space: Since houses have more rooms, a garden, and overall more space, you have more to yourself.
Sub-renting: If allowed by the owner, all the mentioned space can be sub-rented (for example, a specific room) and you can make some extra cash.
Privacy: If you are eager to protect your privacy at all costs, renting a house is ideal.
Family-friendly: If you are a couple with children, having a house to yourself is very helpful (probably necessary) and also safer. The same goes if you have pets.
Cons of renting a house
For some other reasons, renting a house isn't as logical as you may think. Here's why:
Higher costs: Generally speaking, renting a house vs an apartment is way more expensive. Especially if your renting period is short-term, renting a house could just be too expensive.
More responsibilities: While in apartments you share chores and other commitments, in a house, you have to do everything by yourself. This is incredibly inconvenient if you have school/work obligations.
Location: When thinking about renting a house vs an apartment, the location is very important. Since houses are usually built further from the city centers (restaurants, hotels, parks, stores) the location isn't as convenient.
Pros of renting an apartment
For specific people, there is a list of advantages to renting an apartment, such as:
Cheaper: In comparison to renting a house, renting an apartment is way cheaper (rent, utilities) - since the space is being shared with other tenants as well.
Flexibility: If renting isn't a long-term plan for you, renting an apartment is ideal due to the flexibility you have to move easier;
Location: What's a con to houses, seems to be a pro to apartments. Since apartments are located closer to the city center, it could be may convenient for you.
Fewer chores: Lastly, sharing an apartment with other tenants means you also share the responsibilities.
Cons of renting an apartment
Should I rent a house or an apartment? Well, consider these last cons we have listed as well:
Privacy: Sharing the apartment with other people, means you have little-to-no privacy. If you're lucky you have a room to yourself, but very often, you have to share the room with other people.
Restrictions: Moving to an apartment may come with a few restrictions. You may not be allowed to change the furniture or make other improvements. You also may not be allowed to bring pets.
Parking: Since you are living closer to the city center, finding a park could be more difficult. This means that you may have extra expenses to pay for private parking spaces.
House rent conditions - common information
House rent conditions differ from country to country. In Germany, the rent conditions usually favor the tenant. However, you should be aware of the contract points as they make you legally responsible.
Rent contracts in Germany
Even though verbal contracts are practically legal as well, written contracts should be a safer way for you to seal the house rent conditions. Usually, contracts in Germany follow a certain format, hence there may be points that do not necessarily apply to your situation. There are two types of rent contracts in Germany:
Fixed-term rent contracts: If the rent is foreseen for a shorter period of time, for example for a semester of studies, then fix-term rent contracts are applicable. This means that you have a set moving-in date and a set moving-out date;
Indefinite rent contract: This type of contract doesn't have a moving-out date, but tenants are free to move whenever (with a notice). However, the landlord isn't allowed to end the contract if they don't have a strong reason.
What does your rental contract in Germany include?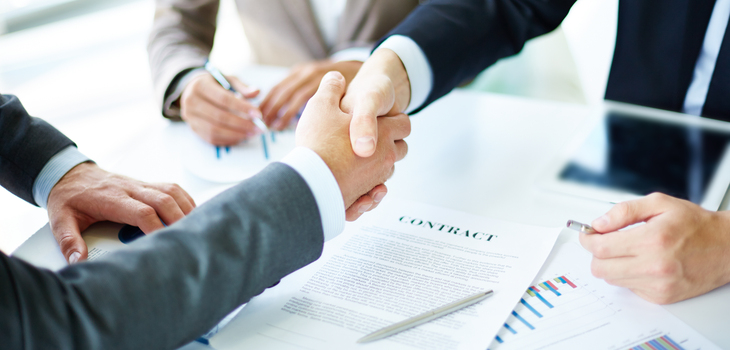 In order to avoid any uncomfortable situation, it's best you receive clear answers on what is/what's not included in your rental contract. Possibly, the house rent conditions in Germany could include the following:
Utilities: If it is a warm contract, it means that utilities are included in the rent. The utilities consist of phone bills and internet, electricity, gas, and water;
Deposit: The deposit is the amount of money (it can't pass three months' rent) you have to pay before moving in - as a sign of security that you won't cause any damage or move away without paying the rent;
Rent increases information: If there is any rent increase, it will be mentioned in your rental contract. Legally, in Germany, the rent can't increase in the first year, and it can't increase more than 15% over a period of three years;
In addition, rental contracts may include a complete list of furniture and pet rules.
Ending your rental contract in Germany
House rent conditions have a set procedure in terms of ending your rental contract, depending on whether you are the tenant or the landlord.
Tenant: As a tenant in Germany, you have to give a three months notice (in writing), regardless of the period of time you have been living on the premise. There is an expectation if the tenancy agreement has noted a different set time for the notice;
Landlord: As the landlord, ending the rental contract depends on the time that the tenant has spent on the premise. If the tenant has been living for 0-5 years, the landlord needs to give a three months notice. If the tenant has been living there for 5-8 years, the landlord gives a 5 months notice. Lastly, if the tenant has been living at the house/apartment for more than 8 years, the landlord gives a 9 months notice.
Things to ask when renting a house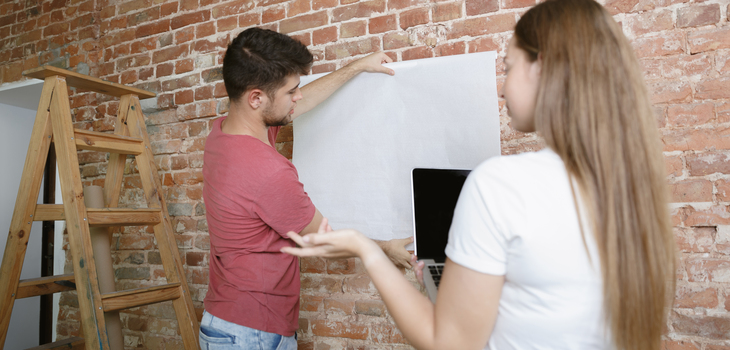 Renting a house vs an apartment in Germany is quite similar up to some point. Renting a house does have some more specific requirements, hence you should be properly informed of all the details. Here's a list of things to ask when renting a house in Germany:
How are the responsibilities assigned: Sometimes, landlords prefer to continue taking care of the yard or other house areas. For this reason, it is important to clearly assign the responsibilities in the beginning;
Changing the furniture or decorating: Many rental agreements in Germany state whether you're allowed to paint the walls, put up pictures or change the furniture. If you have plans to re-decorating, it should definitely be a priority on your things to ask when renting a house list;
Parking situation: If you have a car, you should definitely ask whether there is enough parking space, whether you need to pay extra to use it, and whether guests can park their cars as well;
Is smoking allowed: If you're a smoker, you should be informed whether the house has smoking alarms inserted inside;
What are the transport options: Even though you're a google search away, asking isn't going to hurt. If you're planning to rent a house in Germany, your landlord can properly inform you of the best transport options for your destination (school, work, city center, etc.);
Who is going to fix the damages: If any unexpected damage arrives (that isn't caused by the tenant) is likely to be fixed by the landlord themself;
Pet policies: As previously mentioned, pets should also be included in your things to ask when renting a house list. If you own any pet, you should check whether the landlord allows them or not;
Can I have guests over: Another benefit of renting a house vs an apartment is that in houses, you are usually allowed to bring guests over. However, asking won't hurt;
Payment methods: Since you're moving to another country, the payment method may not be the same as in your home country. Always check beforehand;
Last but not least, ask for another contact if the landlord can't be found in case of an emergency.
Ready for your new place to live?
We do hope our article helped you choose between renting a house vs an apartment and gave you all the necessary information on the house rent conditions.
Don't forget to reach out to Moovick to make your moving process as smooth as possible!