Back
Report Change of Address: What, When, Where and What Costs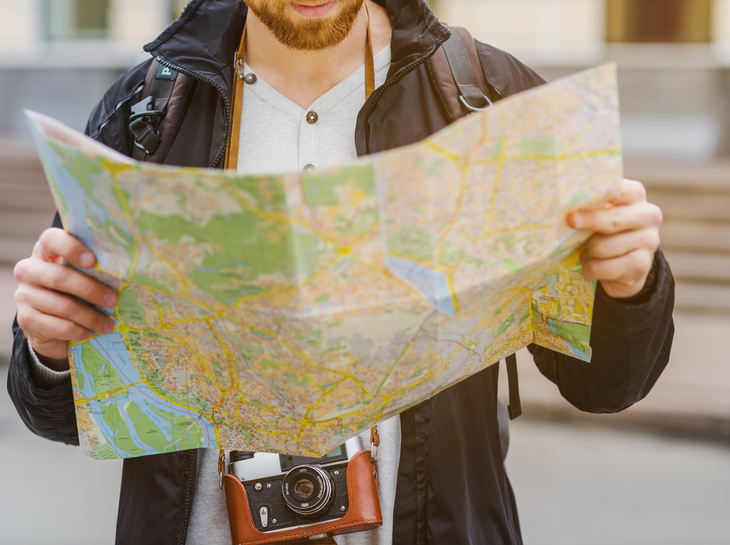 A change of address can be a stressful part of moving in a foreign country. We at Moovick are moving experts and can remove a lot of stressful parts of the move, including helping you figure out how to notify agencies of your change of address.
According to EU law, you cannot be required to report your residence in a new country for three months after moving. Some countries do require reporting your presence on arrival if your intention is to stay in the country for longer than three months.
Some countries have a nation-wide system that enables citizens to change their address hassle free and online. You can change address in Denmark online, for example. Other countries, like Germany, require you to make an appointment and perform a change of address in person.
The new law on changing address of registration
Address registration in Germany is governed by the German Federal Act on Registration. The final amendment to the law has been in July 2022, when German lawmakers decided on the appropriate way to use and store residential data.
The amendment itself doesn't bring about any significant changes for immigrants or German residents. So if you're wondering, can I change my address while being on a visa, the answer is still yes.
When and where you need to re-register
You're now familiar with the laws, but you're wondering how can I change address. In most EU countries, like in Germany, you need to notify your government agency of your move. This happens by booking an appointment with the Bürgerbüro, Bürgeramt or similar agency in Germany, and change address on registration.
You need to register your new address with the authorities in your new town within two weeks. Because official agencies rarely share information between them, you should also make sure you let your tax office know you've moved, because tax office jurisdiction areas are not always the same as municipalities.
You do not need to know your old Citizen's Office you've moved. Your new one will notify your old when you register there.
Changing address - what are the costs and deadlines?
There are several authorities you need to inform of your address change when moving. Other then notifying your local Citizen's Office within two weeks, there are no other deadlines. You should however be quick and let any official bodies know as soon as possible.
Deregistration and re-registration are both free of charge. In some larger towns it's possible to do it online, especially if you're moving within the same town or city. Otherwise you need an appointment, a valid ID, visa or residence permit, and proof of residence certificate, just like when first registering.
Here is a non-comprehensive list of places to change address when moving:
you should notify your current landlord: If you're renting an apartment, you have to let your landlord know you're moving out at least three months in advance (or as stated in your contract). This gives them enough time to find a new tenant, and you enough time to clean and paint the property.
Inform utility companies: For things like internet, phone contracts, and electricity, it's possible to have your current contract transferred. If you don't want to keep your existing contract, you need to inform the companies at least three months in advance and secure new contracts for your new house.
car registration authorities: The car registration authorities require you to perform a re-registration when you move, so the documentation of your car matches yours. The car reregistration cost depends on the municipality, but it's around 30€.
Re-registration at the tax office after a move
If you move to a different municipality, chances are that a different tax office will be responsible for handling your personal taxes. In Germany (and many other places in Europe) government authorities are notoriously bad at communicating with each other, which means that just changing your registration address with the Citizen's Office won't let any tax offices know you've done it.
When you registered, you were likely issued a tax ID, which is your personal tax number for your entire duration of stay in the country. Even if you leave and return, your personal tax number will stay the same.
It's a good idea to let both of the tax offices know about your move, to avoid any tax-related confusion, such as missing annual tax returns. To do that, book an appointment or call your tax office and let them know. Remember to always lead with your name and tax ID for them to correctly identify yourself.
Moving with pets - when do I have to re-register?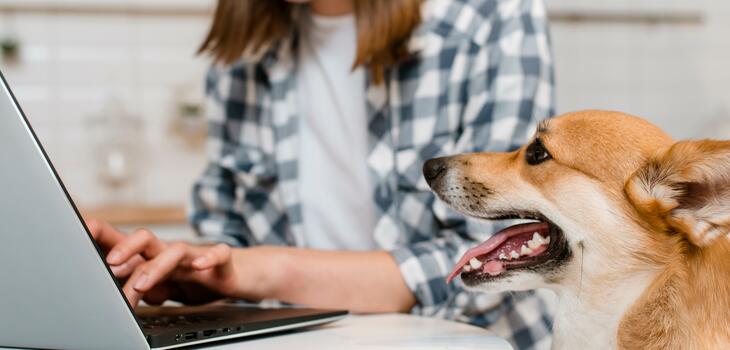 Just like with people, when you're moving with dogs, you will need to register them at your new address. You need to re-register your dog even if you move within the same municipality, so the authorities know which household to charge the dog tax to.
If you're moving to another municipality, you need to first deregister your dog with the Citizen's Office. This essentially lets them know that they shouldn't charge your address dog tax anymore.
Then, like for yourself, you need to register your dog at the new Citizen's Office.
Deutsche Post: How to change address
When moving, one of the biggest things is the change of address for your mail. If you want to know who to notify about your change address, use the Deutsche Post change address services to make your move less stressful.
The first service is post forwarding. This service makes sure all your wrongly addressed letters find you at your new address. You can use the mail forwarding service for up to two years and you can use it for both personal and business mail. Six months of mail forwarding currently costs 23,90€ with Deutsche Post.
The second service Deutsche Post offers is the notice of relocation. With relocation notice you provide your old and new addresses to Deutsche Post that keeps them in their files. Over a thousand different services and companies then browse the Deutsche Post files and can find your new address easily. This is especially handy for informing health insurance providers, regular insurance providers, mobile phone providers and any other subscriptions you may have.
Change of GEZ when moving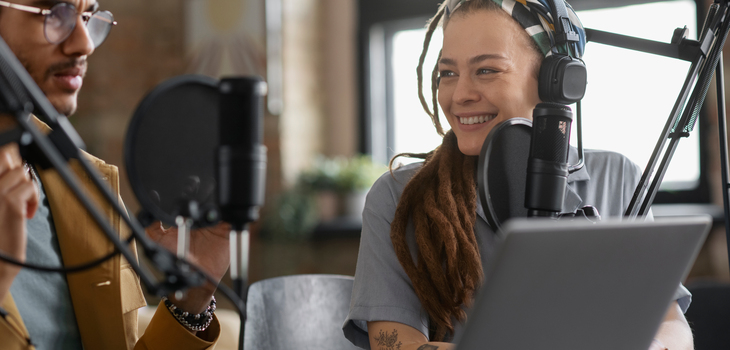 GEZ is a licensing fee of the German broadcasting service that needs to be paid by every German household. That means that only one member of the household needs to pay the annual fee of 210€.
If you've previously been paying the GEZ, you need to notify them of your move online on their website www.rundfunkbeitrag.de. There you can also register in an apartment for which someone else is already paying the fee.
You just need to include the name and the contract number. You should also remember to terminate your account with the agency, so the contributions don't end up being paid twice.
If you'd like to have all your bases covered, here is your moving house address change checklist of places you absolutely need to inform:
Citizen's Office
Local Tax Office, called Finanzamt in Germany
Deutsche Post
Utility Companies
Public Broadcasting License Fee service for the Rundfunkbeitrag
With this post, we hope to ease your move by covering the most important points of tackling a change of address, who to notify, why and how. With the help of the above checklist and Moovick's moving services, you can reduce stress during and after your move and thrive in your new life!