Back
Why finding a job is so difficult: You could be missing out on these opportunities to find work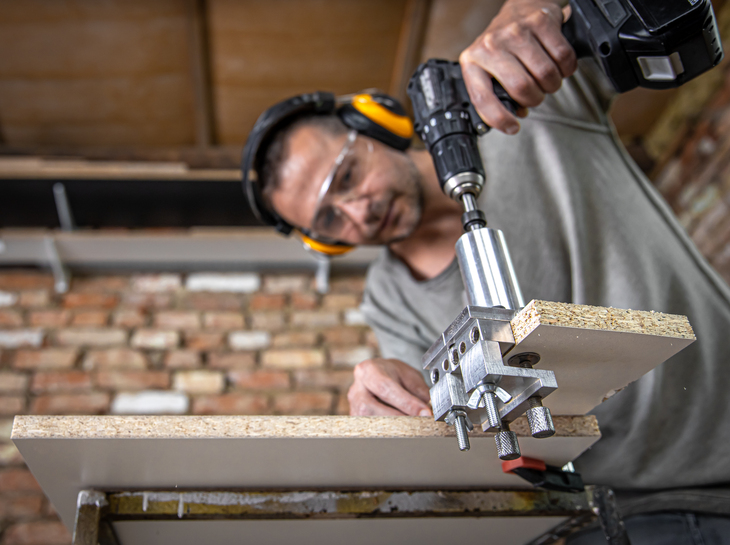 Trying to get hired is often a headache to begin with; if you are living away from home, finding a job can be extra difficult. Living as an expat means learning to navigate an entirely new system at every turn, so when you are searching for work it can appear impossible to know where to begin.
There are a host of reasons, many of them large-scale and complex, why the modern job market is a labyrinth. The simple 'supply and demand' explanation is: the more people are flocking to find a job, the more difficult it becomes to secure one.
Fear not! While the hunt for employment may appear bleak now, there are options and opportunities you have likely not yet thought of. It is wise to consider getting creative with your search: the post-pandemic world is one in which unconventional solutions can bring high rewards.
Why is finding a job so difficult?
To reach the root of the problem, it is important to understand why, exactly, searching for work is becoming increasingly frustrating. For expats, many of the factors at play are not your fault: it can be expensive to hire foreigners, or lead to visa fees and additional taxes. This, compounded with the regular hardships of the market, can make hunting for employment overseas all the more difficult.
That is not to say you should give up hope! There are certain jobs which are much easier to secure as someone living abroad. For example, opportunities for teachers (especially those of a foreign language), programmers, or movers exist all around the world.
If you are looking to move abroad but have not yet settled on a location, it can be helpful to consider which countries are best for expatriates, or for workers with your skill set. If you are currently looking for opportunities where you are based, check out Expat.com for jobs in your area. This site allows you to search by zone, so you should have access to listings near you.
How can I work as an expat who needs to find work immediately?
How easy is it to find a job? The answer may vary, largely by chance.
There are certain sites, such as Indeed or Monster, which offer international search engines. This process should not be too different from the process in your home country: submit an application, tailor your CV to their listing, and wait to hear back! Also, do your best to apply in-person if you are able.
Expats are much more likely to leave the country, so be sure to specify your length of stay when applying to a new post. Also, remember that speaking the region's native language automatically puts you ahead of other, non-fluent applicants. So do your best to pick up the local dialect.
Remote work is a hugely advantageous option for expatriates - this could be a good option, if it fits your skill set. Especially in a post-pandemic world, remote jobs are becoming increasingly common, and can be done from anywhere in the world. Sites like Remote.com and Flexjobs are the best places to look for work that can be done from the home computer.
Try to look into remote work options for your field, and you could be surprised; remote work is opening up in a variety of fields, from writing to finance. Freelance work is also a viable option: for this, check out Upwork or Contra. Finding a job does not have to be so difficult; you could simply be unaware of the opportunities at your fingertips.
Could a handyman job be right for me?
A huge plus to handyman work is the freedom to select your own assignments. If you are already trained in a vocational skill, you may choose to begin offering your services to clients. Perhaps you have received formal training, or picked up some handy know-how at home!
Many of these offers are listed on everyday search engines like Indeed. New startups, such as Moovick, are connecting workers with hundreds of jobs in their area. This is the most efficient option for expats, who are looking for work while navigating foreign systems.
The old-fashioned way to find work would be to advertise your skills independently, though this is less secure than working with a corporation. If you are looking to start a handyman business on your own, try The Journal of Light Construction. This site outlines the price points to set for your business; as with most freelance work, it is a balancing act.
TIP: If you are spreading the word about your expertise in a foreign country, be sure to run your advertisements by a translator or native-speaking friend to correct any mistakes.
Finding a job may be difficult at first, but the more work done and experience gained, the easier finding assignments will become.
Handyman jobs on Moovick
Moovick is a site geared uniquely toward expats. Their platform offers an easy-to-use method for clients looking for help with daily work, which makes the hiring process simple and streamlined.
Moovick removes the headache from working as a handyman. The site guides you through all services which are in demand; simply register for those which match your skill set. This program walks you along the process for registering your skills, and effortlessly connects you with clients.
A wide range of services can be registered on Moovick, including Handyman services. If you are able-bodied and willing to provide reliable labor, you can find work without any formal education. More technical services are also available, such as painting, repair work, roofing, and electrical work.
If you are looking for a way to fund your life abroad, the last things you need are surprises. Moovick provides the security of working with a corporation, while allowing for the freedom to remain an independent worker.
Appliance repair jobs near me
If you are hesitant to take on larger home repair jobs, a wise alternative could be appliance repair. You may already have the know-how to help out with these day-to-day defects: the question is, where can you find clients?
Ziprecruiter allows you to search in your area, for up to a specified distance. They are an opportune platform for those of any experience level, in any industry. Location is becoming an increasingly flexible factor when finding a job - a huge plus for expats!
Moovick is another search engine for this type of work, as well as Indeed. There are a range of opportunities here, which fluctuate based on expertise. Some jobs are related to simple appliance malfunction, while others involve more complex technical skills.
While roofing and electrical projects are more complex, you may opt for smart repair jobs like appliance improvement. These often require a little technical handiness which others are less inclined to. Why not make some money off your talents, as a side gig or independent business?
Many companies don't realize until too late that their expectations (such as five years' experience for around minimum wage) are unrealistic, so it may be a good idea to send in an application, even if you don't meet 100% of the requirements. Who knows - you could turn out to be the most qualified applicant.
As finding a job becomes so much more difficult than years past, startups like Moovick are coming up with innovative answers. If you are open to new experiences and need to find work abroad, this site could be your perfect solution.