When you decide to paint your home's walls, you start by seeking someone dependable and competent, someone whose painting work and talents you can rely on. However, if you're wondering how to locate a professional home painting service, there are some variables to consider ensuring the success of your home renovation job.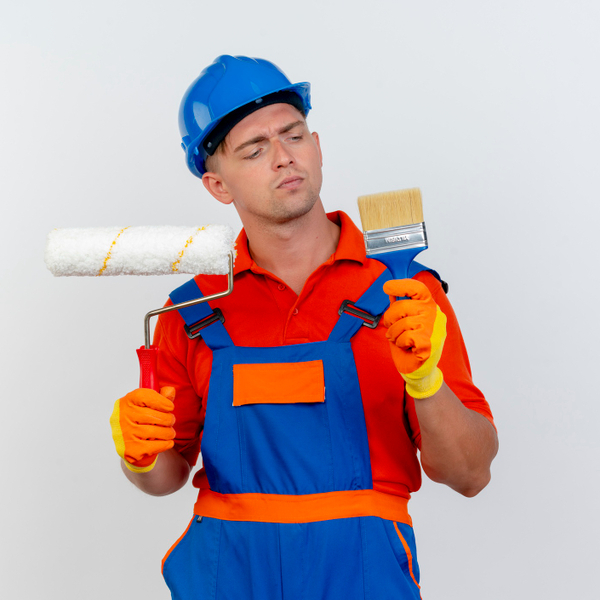 How It Works
Post task
Post your task details and description on our website or app
Get offers
Receive offers from nearby service providers in PDF format with booking link
Discuss
Use Moovick Messenger to discuss details and choose the best option based on ratings and reviews
Book
Book and get your task done effortlessly
Check out other home improvement services
Use Cases

Vinayak
Best service received
Delivery partner was very friendly and flexible. He was hard working and made sure that all assemblies are done correctly. I would recommend all to use Moovick for relocation service.
Relocation:
Service detail:
Home Move, furniture and boxes
Cost:

Shamsul
Moovick offers a very high standard of professional service
They completely hand hold you through out the process. Its like almost being with you in person. I was coordinated for my case by "Misha" and the communication was crisp and clear. Strongly recommend.
Relocation:
Service detail:
Home Move, furniture and boxes
Cost:

Geetika
I had a very comfortable and good experience
The customised delivery support was very prompt over WhatsApp (communication in English which was super helpful). I was able to arrange a very last minute delivery of something I found on Ebay (for a sunday morning). The driver was also very helpful and went the extra mile helping with things that weren't necessarily a part of the service. Highly recommended to try this!
Relocation:
Service detail:
Furniture pickup & Assembly
Cost:

Claudia
Excellent experience
I sent the WhatsApp well after 'after hours' and Misha from Moovick support was extremely efficient and helpful. This was a last minute booking from our side as our confirmed moovers had to cancel and i was so pleasantly surprised that within minutes Misha had confirmed that Olek would be available! Olek you guys were amazing thank you so much for being efficient and so friendly! Will definitely recommend and use this service next time.
Relocation:
Service detail:
Home Move, furniture and boxes
Cost:

Satish
Excellent support provided
They helped us decide the appropriate size of the transport vehicle based on the number of items. The transport vehicle was very good and also the driver was very helpful. A 10 out of 10 for everything. I would definitely recommend the service.
Relocation:
Service detail:
Home Move, furniture and boxes
Cost:

Patrick
The driver and helpers were very professional and quick in the entire process
The decisions for splitting and loading between two vehicles were made on the go and the assembly service was also good. Thanks to moovick for being in constant communication for support. Highly recommend the service.
Relocation:
Service detail:
Home Move, furniture and boxes
Cost:

Varun
The only reasons I am giving 5 stars
All in all, I have had a very smooth experience with LP support team, and would absolutely recommend the platform to anyone; ESPECIALLY, if you are new to the city, don't speak German and need support in English, or are on a budget with moving within the city. The price is very reasonable for the service offered, of course this might be quite dynamic considering your package, but we ultimately pay for the service and trust, I believe!
Relocation:
Service detail:
Furniture transport & Assembly
Cost:

Sharmin
I highly recommend this service for a reasonable price
Great customer support through WhatsApp even on holidays. Moovick helped me move from Munich to Hamburg very easily. The driver was very professional and punctual. To be honest, this is the best customer service I have experienced in Germany. 💯
Relocation:
Service detail:
Home Move, furniture and boxes
Cost:

Laura
Excellent service!
Kamran went above and beyond! He understood exactly what I needed. Communication was always quick and smooth. I am very picky with the services I receive and he exceeded my expectations! Thank you, Kamran!
Home improvement:
Service detail:
Cost:
What Means Full-Service Painting?
The majority of full-service painting businesses will perform minor repairs in addition to painting. A painting contractor is unlikely to come out only for repair work. Their major concentration will be painting. All drywall repairs, modest inside trim tasks, and, of course, painting should be handled by a full-service interior house painter. That is what a full-service painting means. A full-service painting organization can handle the complete project from start to end as well as complete painting services. Once you need this kind of good quality painting service, simply search "house painting services near me" or "handyman painting services near me" and you will definitely find a good paint correction service.
Why choose us?
Experience is the key of success and that's what our service providers have in abundance
50+
cities across


Home Painting
When it comes to painting the house there are several important things to do before the house painting service arrives. Home painting services do much more than merely improve its appearance. A good paint job also defends the home by creating a barrier against wind, water, and other weather concerns. Even though the process is time-consuming, you may quickly learn how to paint a house.
Remove Furniture
Your painters will most likely cover the furniture with plastic wrap, but you must still ensure that it is not in their way. Paintings, photos, quotations, clocks, mirrors, and everything else that hangs on the wall must also be removed.
Clean Walls
Paint has a tendency to highlight any physical imperfections in a wall. Dust and filth are especially noticeable after painting since the paint permanently adheres these items to the wall. Nothing extra is required to clean the walls.. Cleaning them makes more sense because they're soon to be painted.
Shore up Pets
The issue with this, especially when painting doors or corners of walls, is that the animal will occasionally brush up against the fresh layer of paint. Your pet will most likely dislike being in the kennel or laundry room, but they should be fine for a few hours.
Make pace for "Staging Area"
Professional painters don't just take a gallon bucket around with them. Even though painters will bring their own equipment, you may want to create an area for them to keep it all.
Switch Plates and Remove Outlet Covers
Even though it's not a significant concern, if most switch plates or outlet covers acquire paint on them, it's better to just remove them. Because these items are often made of plastic, removing dried paint is not always simple.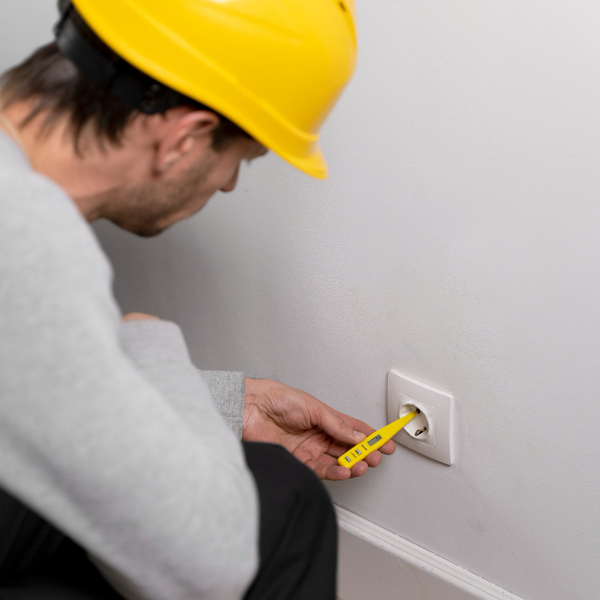 Cabinet and Office Painting
By painting cabinets, you may create an instant and apparent difference without having to make a significant commitment in both time and money. Nowadays there are many cabinet painting services who can do a really good job and make you satisfied. But before calling a cabinet painting service, here are some tips for you to know.
A beautiful, modern environment may promote staff morale, increase productivity, and portray a feeling of expertise that is incredibly beneficial to your company. You might be amazed at how the entire appearance and feel of your office building can affect your staff, not to mention your visitors, clients, and new hires. An office painting service will definitely make the office brand new and make it much more pleasant.
Commercial painting services typically provide extra services than home painters. Some of the services offered include industrial painting and coating, customized surface preparation, metalizing, epoxy coatings, sandblasting, and a variety of other business-related services.
Removed dirt and grease
To remove oil and debris from all surfaces, use TSP cleaning. Press it in and smooth it out with a putty knife. Allow it to dry according to the instructions.
Repair damages
Restore any damaged sections. Wood filler can be used to fix dents and holes.
Empty the cabinets and remove doors
You'll be polishing later, which may result in dust. Take away the doors, drawers, and hardware. As you remove the doors and drawers, use painter's tape to mark where they go so you can replace them correctly.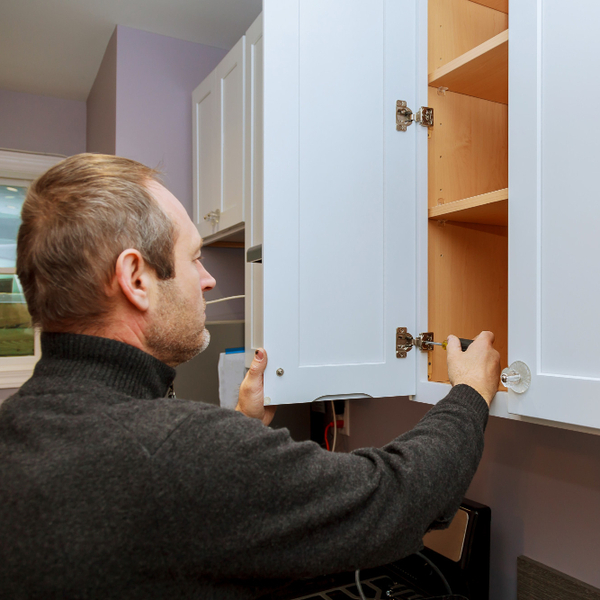 Choose the right paint
Select a high-quality paint. Specific directions can be found on the paint container's label. There are smooth-finish cabinet paints available, but any high-quality paint should suffice. Check to see if your paint is acrylic instead of vinyl.. Acrylic latex paint is long-lasting and simple to clean.
Vacuum the area
Clean all surfaces with a vacuum and a clean cloth. Make sure everything is dust-free before you begin painting.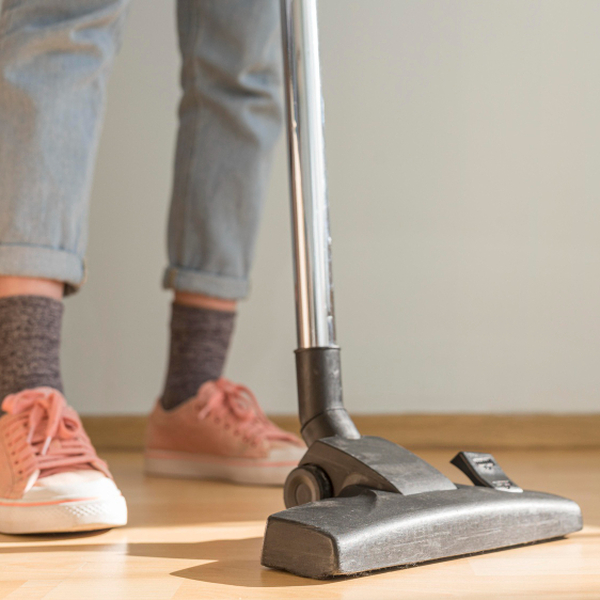 Order a Painter – What do I need to consider?
A professional painting service spends money and time in educating its painters. This ensures that the painters are licensed, trained, and have the necessary expertise. A professional painting service also includes automated tools, project references, and a larger network of artists. A local painter is a specialist who can do simple painting services using conventional painting supplies. So here are some things to be considered before ordering a painter.
Experience
Inquire about the many tasks they've accomplished, as well as those that are related to the demands of your property. A well-prepared organization will have a portfolio for you to review and peruse. This will give you a sense of the general quality of the job they do. And the more jobs they finish, the better. This is because it typically indicates that they have been in the company for some time and know how to get things done.
Warranty
If the painting service refuses to provide a warranty or dodges the question, this might be cause for concern. Because this might indicate that they don't have one or don't want you to know about it. Also, always read the warranty contract before signing it.
Cost
The first thing you should know is how much the painters will cost you for the work on your house. And the simplest method to do it is to get a quotation. Fortunately, many providers will visit your home and provide a free quotation. This will assist you in determining the typical cost of the project and weeding out providers who overcharge for their services. Also, be certain that each estimate includes a detailed cost breakdown.
Materials
Inquire about the materials they intend to utilize. Then, study the materials to determine whether they meet the demands of your house. If they are inexpensive and of poor quality, this might be a warning indicator.
References
After they've explained their experience to you, it's time to confirm it with their former consumers. Once you get that list, it is your responsibility to contact previous consumers and obtain their feedback. A decent rule of thumb is to contact 3-5 prior customers for feedback.
Online Reviews
Websites such as Yelp and Google Reviews have grown in popularity in recent years. They're a great way to find out what experience other people had with contractors and other local companies.