Assembly and Disassembly Furniture

What is a home without furniture? Furniture provides us with comfort – it is what makes home feel homely. Furniture is vital for sleep, relaxation, even storage, and it allows us to express our individuality. So we at Moovick know how important it is to make sure your furniture gets disassembled and assembled properly – whether it is you're taking a vital part of your home with you as you start a new chapter of your life, or you're looking to put together an exciting new piece of furniture to add some flair to your domestic space. But we also understand that you may be overwhelmed by the scale of the task, especially when you're also having to juggle the myriad other elements involved in moving house. If you're looking for handymen for furniture assembly or disassembly, then look no further!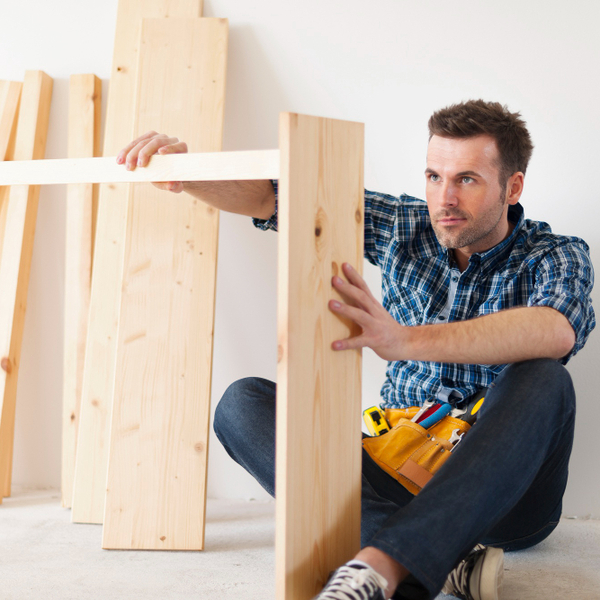 How It Works
Post task
Post your task details and description on our website or app
Get offers
Receive offers from nearby service providers in PDF format with booking link
Discuss
Use Moovick Messenger to discuss details and choose the best option based on ratings and reviews
Book
Book and get your task done effortlessly
Check out other home improvement services
Use Cases

Vinayak
Best service received
Delivery partner was very friendly and flexible. He was hard working and made sure that all assemblies are done correctly. I would recommend all to use Moovick for relocation service.
Relocation:
Service detail:
Home Move, furniture and boxes
Cost:

Shamsul
Moovick offers a very high standard of professional service
They completely hand hold you through out the process. Its like almost being with you in person. I was coordinated for my case by "Misha" and the communication was crisp and clear. Strongly recommend.
Relocation:
Service detail:
Home Move, furniture and boxes
Cost:

Geetika
I had a very comfortable and good experience
The customised delivery support was very prompt over WhatsApp (communication in English which was super helpful). I was able to arrange a very last minute delivery of something I found on Ebay (for a sunday morning). The driver was also very helpful and went the extra mile helping with things that weren't necessarily a part of the service. Highly recommended to try this!
Relocation:
Service detail:
Furniture pickup & Assembly
Cost:

Claudia
Excellent experience
I sent the WhatsApp well after 'after hours' and Misha from Moovick support was extremely efficient and helpful. This was a last minute booking from our side as our confirmed moovers had to cancel and i was so pleasantly surprised that within minutes Misha had confirmed that Olek would be available! Olek you guys were amazing thank you so much for being efficient and so friendly! Will definitely recommend and use this service next time.
Relocation:
Service detail:
Home Move, furniture and boxes
Cost:

Satish
Excellent support provided
They helped us decide the appropriate size of the transport vehicle based on the number of items. The transport vehicle was very good and also the driver was very helpful. A 10 out of 10 for everything. I would definitely recommend the service.
Relocation:
Service detail:
Home Move, furniture and boxes
Cost:

Patrick
The driver and helpers were very professional and quick in the entire process
The decisions for splitting and loading between two vehicles were made on the go and the assembly service was also good. Thanks to moovick for being in constant communication for support. Highly recommend the service.
Relocation:
Service detail:
Home Move, furniture and boxes
Cost:

Varun
The only reasons I am giving 5 stars
All in all, I have had a very smooth experience with LP support team, and would absolutely recommend the platform to anyone; ESPECIALLY, if you are new to the city, don't speak German and need support in English, or are on a budget with moving within the city. The price is very reasonable for the service offered, of course this might be quite dynamic considering your package, but we ultimately pay for the service and trust, I believe!
Relocation:
Service detail:
Furniture transport & Assembly
Cost:

Sharmin
I highly recommend this service for a reasonable price
Great customer support through WhatsApp even on holidays. Moovick helped me move from Munich to Hamburg very easily. The driver was very professional and punctual. To be honest, this is the best customer service I have experienced in Germany. 💯
Relocation:
Service detail:
Home Move, furniture and boxes
Cost:

Laura
Excellent service!
Kamran went above and beyond! He understood exactly what I needed. Communication was always quick and smooth. I am very picky with the services I receive and he exceeded my expectations! Thank you, Kamran!
Home improvement:
Service detail:
Cost:
Furniture assembly companies – when should you seek help?
IKEA furniture is famously designed so that you can piece it together in the comfort of your own home. But not all of us are DIY whizzes, and with the stress of moving house it can soon become overwhelming to have to disassemble and reassemble all your furniture in one go.
Aside from that, there are various reasons you might not be prepared to assemble or disassemble your furniture: perhaps you have a busy job and don't have time, or maybe you just want the help of an experienced and qualified professional who will get the job right first time. It's also not worth running the risk of damaging either yourself or your furniture in the process of assembling or disassembling. But what is the true cost of getting someone in to help you?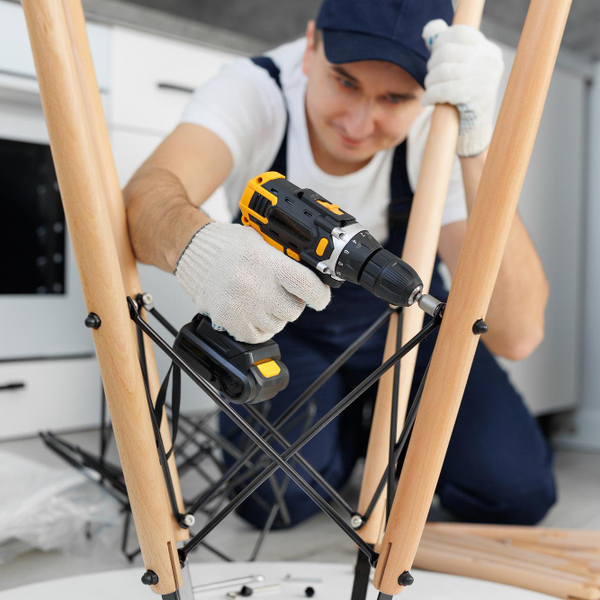 How much does it cost to get someone to assemble IKEA furniture for you?
Despite IKEA's philosophy of being able to assemble their furniture without any outside help, we understand that it can take some pressure off to get some outside help. It is perfectly possible to pay a handyman to assemble or disassemble your furniture, but IKEA furniture assembly and disassembly can come at a price. Handymen in Germany usually charge between €37-40 an hour for their furniture assembly and disassembly services, not to mention the hidden costs for things ranging from more complicated pieces of furniture to remuneration for the handyman's journey to your home. While furniture assembly companies are able to provide these assembly and disassembly services, these companies can often be expensive and costly.
Here at Moovick, we believe in making the process of moving easier for both the customer and the handyman. We match up hundreds of freelance handymen across Germany and the Netherlands to you, all at much lower cost than traditional furniture assembly companies. Our handymen are so great in number that you're bound to find someone so close to you that you won't have to cover the cost of their reaching your home, unlike with conventional furniture assembly services. What's more, the more services you book from your handyman, be it furniture assembly or otherwise, the lower the rate they will charge you. All our handymen are furniture assembly experts and would be more than willing to help you to piece together your dream home or helping you to help your upcoming move go as smoothly as possible. And remember – it doesn't matter if your furniture is from IKEA or not, our handymen will help you whatever your need.
Why choose us?
Experience is the key of success and that's what our service providers have in abundance
50+
cities across


Furniture assembly and disassembly services during your move
While our expert handymen at Moovick offer services on an as-needed basis – even if you need help simply assembling your new bed – it can also be a great idea to get help both disassembling in your old place and assembling your furniture in your new home as part of your move. Moovick's handymen are able to take control of the whole process, from furniture delivery to assembly. We offer a one-stop-shop for all your needs – it is not necessary to faff around and lose track of your move with various different companies and handymen. Moovick will take care of every aspect of your move, offering you a stress-free and smooth transition from your old place to your new.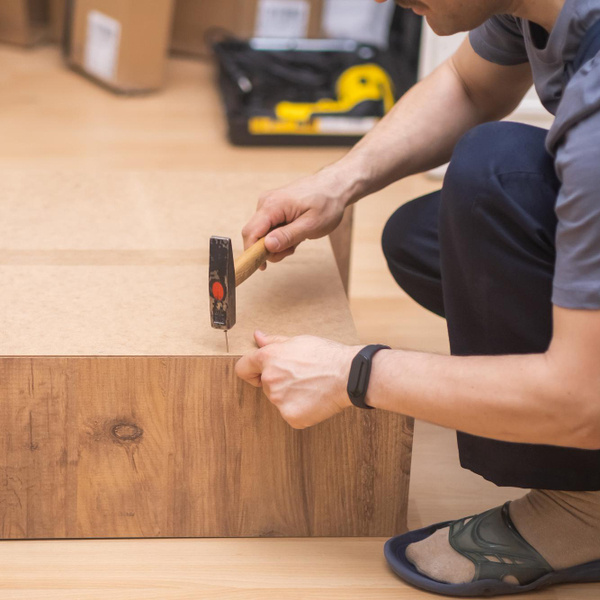 An assembly service for your home improvement needs
Whatever your needs are, be it the disassembly of your precious IKEA kitchen, or the installation of a children's bedroom, our handymen have all the skills and experience necessary to provides disassembly or assembly services. This can range from sofas to kitchens, beds to chests of drawers. And not only will choosing Moovick save you money, but also precious time. Our handymen will be able to tackle whatever furniture services you require, whenever you need them. They'll be on hand to help you with your home improvement needs – and remember, that not only covers IKEA furniture assembly and disassembly, but also any other part of the arduous process of moving whenever you need them, turning your move into a smooth and stress-free process instead.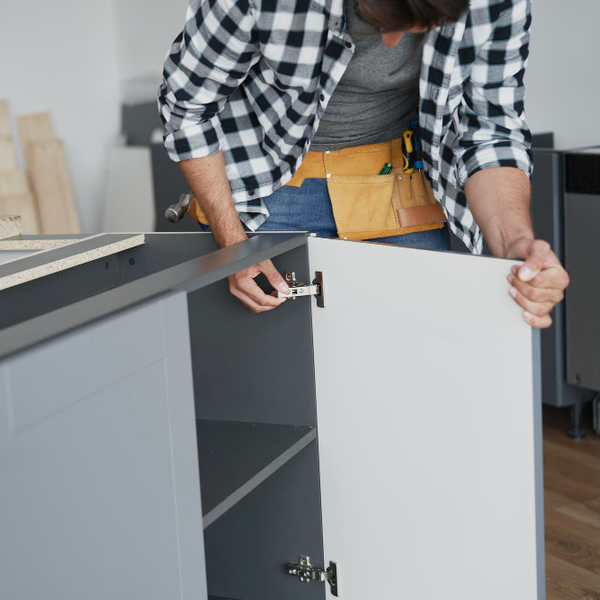 Moovick is the revolutionary new service that connects you up with movers and handymen near you all from the comfort of your living room. Our easy-to-navigate website allows you to simply input your location and select the services you require in just a few easy clicks on your smartphone or PC. It has therefore never been easier to find furniture assembly services near you.
All our services are clearly displayed under the Client menu of our website. If you need help putting together or taking apart your IKEA furniture, then you can simply browse handymen near you. These handymen clearly display their rates, allowing you to find a perfect deal whereby you can start furnishing your dream home, or start disassembling to prepare for a move, conveniently and cost-effectively. Once you've found someone you'd like to help you with your furniture assembly or disassembly, you can get in contact and book them straightaway. Our handymen are flexible and are able to help you with your precise needs. Moovick's furniture assembly services can be booked as part of a move, or as an individual service, offering you maximum flexibility.