Facade restoration and maintenance is an important component of many projects. Often, an elderly or damaged facade must be preserved safely or incorporated into a new makeover. These projects have their own set of challenges, such as the fastening and anchoring of separate or bulging facade pieces. The term "facade" is often used more precisely to refer to the external faces of structures that have unique architectural focus, such as an imposing design or decoration, the main entrance to the building, and so on. This is often the front of the building, facing a street or other public open area, but other faces may be included based on their architectural treatment and significance.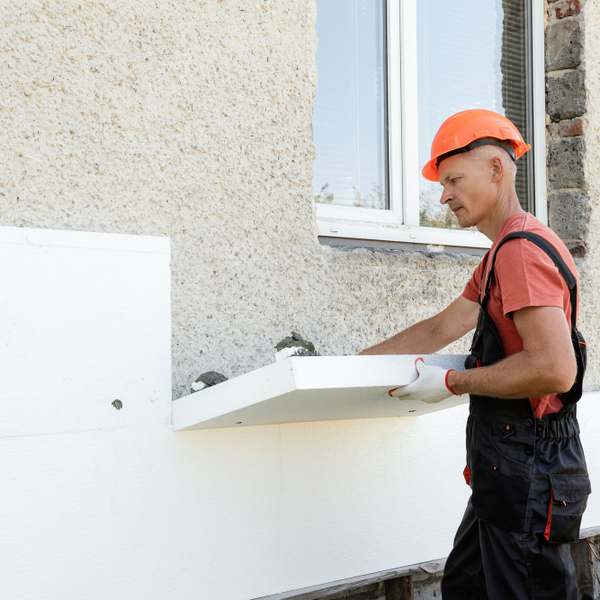 How It Works
Post task
Post your task details and description on our website or app
Get offers
Receive offers from nearby service providers in PDF format with booking link
Discuss
Use Moovick Messenger to discuss details and choose the best option based on ratings and reviews
Book
Book and get your task done effortlessly
Check out other home improvement services
Use Cases

Vinayak
Best service received
Delivery partner was very friendly and flexible. He was hard working and made sure that all assemblies are done correctly. I would recommend all to use Moovick for relocation service.
Relocation:
Service detail:
Home Move, furniture and boxes
Cost:

Shamsul
Moovick offers a very high standard of professional service
They completely hand hold you through out the process. Its like almost being with you in person. I was coordinated for my case by "Misha" and the communication was crisp and clear. Strongly recommend.
Relocation:
Service detail:
Home Move, furniture and boxes
Cost:

Geetika
I had a very comfortable and good experience
The customised delivery support was very prompt over WhatsApp (communication in English which was super helpful). I was able to arrange a very last minute delivery of something I found on Ebay (for a sunday morning). The driver was also very helpful and went the extra mile helping with things that weren't necessarily a part of the service. Highly recommended to try this!
Relocation:
Service detail:
Furniture pickup & Assembly
Cost:

Claudia
Excellent experience
I sent the WhatsApp well after 'after hours' and Misha from Moovick support was extremely efficient and helpful. This was a last minute booking from our side as our confirmed moovers had to cancel and i was so pleasantly surprised that within minutes Misha had confirmed that Olek would be available! Olek you guys were amazing thank you so much for being efficient and so friendly! Will definitely recommend and use this service next time.
Relocation:
Service detail:
Home Move, furniture and boxes
Cost:

Satish
Excellent support provided
They helped us decide the appropriate size of the transport vehicle based on the number of items. The transport vehicle was very good and also the driver was very helpful. A 10 out of 10 for everything. I would definitely recommend the service.
Relocation:
Service detail:
Home Move, furniture and boxes
Cost:

Patrick
The driver and helpers were very professional and quick in the entire process
The decisions for splitting and loading between two vehicles were made on the go and the assembly service was also good. Thanks to moovick for being in constant communication for support. Highly recommend the service.
Relocation:
Service detail:
Home Move, furniture and boxes
Cost:

Varun
The only reasons I am giving 5 stars
All in all, I have had a very smooth experience with LP support team, and would absolutely recommend the platform to anyone; ESPECIALLY, if you are new to the city, don't speak German and need support in English, or are on a budget with moving within the city. The price is very reasonable for the service offered, of course this might be quite dynamic considering your package, but we ultimately pay for the service and trust, I believe!
Relocation:
Service detail:
Furniture transport & Assembly
Cost:

Sharmin
I highly recommend this service for a reasonable price
Great customer support through WhatsApp even on holidays. Moovick helped me move from Munich to Hamburg very easily. The driver was very professional and punctual. To be honest, this is the best customer service I have experienced in Germany. 💯
Relocation:
Service detail:
Home Move, furniture and boxes
Cost:

Laura
Excellent service!
Kamran went above and beyond! He understood exactly what I needed. Communication was always quick and smooth. I am very picky with the services I receive and he exceeded my expectations! Thank you, Kamran!
Home improvement:
Service detail:
Cost:
We provide different services
The appearance of your property is heavily influenced by the exterior of your building. A modern, well-kept exterior gives a good first impression, which helps your reputation and attracts profitable renters and customers. By including proactive facade restoration in your building maintenance program, you can keep these benefits while minimizing long-term repair costs.
Building facades will often require routine maintenance. A facade maintenance program is a systematic method that enables building managers to document the characteristics of the façade system based on materials used, condition assessment, repair requirements, financial expectations, and other factors. It is a preventative measure to repair facade flaws before they become costly projects. The kind of materials and building methods employed will influence facade upkeep. Special facade care methods may be necessary for historic buildings, especially if original materials are no longer accessible and conventional artisans are difficult to source. Projects with listed or conservation area designations may also face restrictions.
Let's introduce you to the service you can get working with Moovick.
Repair Facade
Facade repair includes determining the best cleaning methods and supplies to apply. Because each facility is different, maintenance should be tailored to a variety of elements such as building size and materials, geographic location, and types of damage to be repaired. Metal restoration restores the color and shine of assets such as anodized aluminum, stainless steel, and copper, as well as adding a layer of protection against future damage. Window frames discolor or acquire an unattractive powdery look. Right care measures, when addressed early, restore the proper color and gloss. High-performance facade paint can be used to improve the look of window frames or to cover persistent damage.
Stone facade repair involves cleaning and sealing to prevent further deterioration. Other stone care services include power washing, graffiti removal, and efflorescence removal from brick surfaces.
Building and repair balcony
Balconies, terraces, and patios, like all other aspects of a house, require upkeep. The majority of these balconies, terraces, and pathways are made of concrete, and the lack of a good waterproof barrier allows water to permeate and cause degradation.
To avoid and fix this problem, Moovick has created a series of high-quality patio and balcony waterproofing and coating products. Moovick offers a variety of systems available according to the needs, whether they be crack bridging, quick return to service, certified guaranteed, or a cost-efficient solution, starting from building balcony finishing brick facade repair.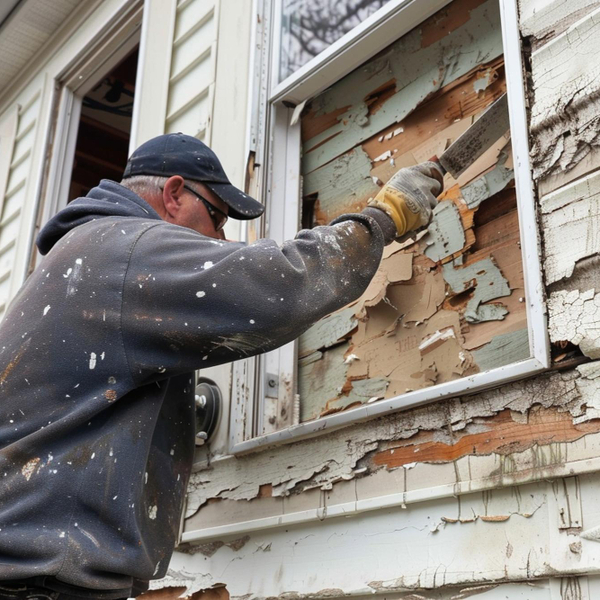 Thermal insulation of facade
Non-combustible insulation is recommended for facade applications because it reduces, or delays fire spread. Poor isolation thermique facade walls lose around 30% of the energy required to heat or cool a typical structure. Externally insulated walls assist to increase comfort, cutting energy bills, and minimize carbon emissions by surrounding the structure in a thermally resistant shell.
The key characteristics for a material to be a suitable insulating material for facades are low conductivity and strong heat resistance, a specific amount of acoustic insulation, and good fire resistance, while other factors such as sustainability must also be considered.
A ventilated facade is a system that attaches an insulation layer to the outside wall and a metal structure that supports a protective sheet separated from the insulation by a chamber through which air moves via convection. This system's key advantages are that it decreases thermal bridging, protects the facade from wind, rain, and pollution, and prevents condensation and damp issues.
External Thermal Insulation Composite System is another system that is made up of numerous layers and is meant to be put on the outside of the façade. The core layer contains insulating panels, but additional layers are added for better fastening and waterproofing. It can be attached mechanically or adhesively. It may be put in various thicknesses depending on the amount of insulation required.
Paint facade and return to its original look
The appearance may appear to be extremely refreshing at first glance, but within a short amount of time, the outcome will be completely different: peeling and loss of paint adhesion will occur. It is not only unsightly but using the wrong paint can cause much more harm since all of the moisture trapped between the paint and the substrate can eventually ruin the latter.
When it is required to give a façade a new look, it is feasible to do so by selecting the proper product or a high-quality façade paint, one that will not only be long-lasting but will not have a negative influence, such as degradation of the facade.
Why choose us?
Experience is the key of success and that's what our service providers have in abundance
50+
cities across


Why Choose Us?
The exterior of an apartment building facade has a considerable influence on the look of your company. It may establish a favourable tone for your consumers and increase your credibility, resulting in a great brand image.
Facade care should ideally be part of a wider outside maintenance plan, especially as building components are frequently interrelated. A leak, for example, may originate on the roof yet impact the facade.
BUILDING MAINTENANCE SUPPORT
Most firms lease their premises, which implies that property upkeep is a condition of the lease. Keeping a clean and well-kept exterior is important, but commercial window cleaners may help you stay in compliance with your building's requirements.
The best thing is that specialists can assist you to discover early indicators of damage on your outside surfaces in addition to cleaning services. This will help you to avert any complications and save pricey repairs.
PROFESSIONAL KNOWLEDGE AND ACCESS TO THE APPROPRIATE TOOLS
Facade upkeep is not a simple weekend effort. It is mostly determined by the material used to construct the buildings outside surfaces, which implies that specialized equipment and chemical agents are best suited to your facade requirements.
In this regard, an experienced facade care business is aware of the many standards to consider in facade management. This implies that specialists have the proper cleaning solution and equipment to successfully clean your building.
ADD YEARS TO THE LIFE OF YOUR WINDOWS
All of this can cause your glass windows to distort, allowing dirt, debris, hard water, and acid rain to accumulate. To that purpose, expert cleaners can remove corrosive elements from your windows and reduce the likelihood of further fractures.
PROMOTE A GOOD IMAGE
A bright, clean, and appealing curb appeal may make or break a potential customer, employee, or associate's perception. That is why hiring professional window cleaners is a preferable option since they can boost your image by ensuring every inch of your front is spotless. This will increase your trustworthiness and provide a trustworthy first impression.
Do you want to enhance the design of your office or house? Simply text "balcony repair near me" to find out one of the best professionals in the area. Our professional rope access experts can restore the luster to your building's front!