Getting help with your gardening
We all want a garden we can be proud of. Your garden is your little piece of paradise – a place where you can relax and enjoy nature completely on your terms. It pays to have a really stunning garden – not just for you to socialize in, or for the kids to roam around in, but also because it will increase your property's value should you decide to move elsewhere. While some people have a passion for gardening and devote a great amount of time to taking care of their gardening, the majority of us need help when it comes to gardening, especially if you have a large garden or you keep your garden particularly pristine. If you're looking to save time, energy or money on your garden, then Moovick is here to help you find local and cheap gardening services so that you can enjoy your garden to the full.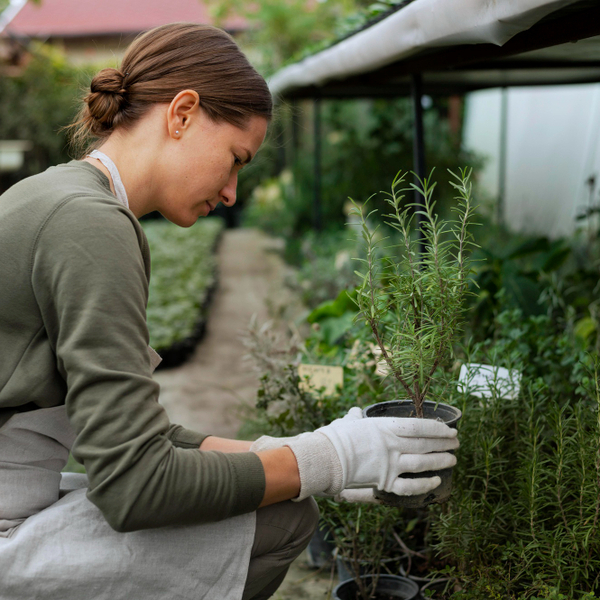 How It Works
Post task
Post your task details and description on our website or app
Get offers
Receive offers from nearby service providers in PDF format with booking link
Discuss
Use Moovick Messenger to discuss details and choose the best option based on ratings and reviews
Book
Book and get your task done effortlessly
Check out other home improvement services
Use Cases

Vinayak
Best service received
Delivery partner was very friendly and flexible. He was hard working and made sure that all assemblies are done correctly. I would recommend all to use Moovick for relocation service.
Relocation:
Service detail:
Home Move, furniture and boxes
Cost:

Shamsul
Moovick offers a very high standard of professional service
They completely hand hold you through out the process. Its like almost being with you in person. I was coordinated for my case by "Misha" and the communication was crisp and clear. Strongly recommend.
Relocation:
Service detail:
Home Move, furniture and boxes
Cost:

Geetika
I had a very comfortable and good experience
The customised delivery support was very prompt over WhatsApp (communication in English which was super helpful). I was able to arrange a very last minute delivery of something I found on Ebay (for a sunday morning). The driver was also very helpful and went the extra mile helping with things that weren't necessarily a part of the service. Highly recommended to try this!
Relocation:
Service detail:
Furniture pickup & Assembly
Cost:

Claudia
Excellent experience
I sent the WhatsApp well after 'after hours' and Misha from Moovick support was extremely efficient and helpful. This was a last minute booking from our side as our confirmed moovers had to cancel and i was so pleasantly surprised that within minutes Misha had confirmed that Olek would be available! Olek you guys were amazing thank you so much for being efficient and so friendly! Will definitely recommend and use this service next time.
Relocation:
Service detail:
Home Move, furniture and boxes
Cost:

Satish
Excellent support provided
They helped us decide the appropriate size of the transport vehicle based on the number of items. The transport vehicle was very good and also the driver was very helpful. A 10 out of 10 for everything. I would definitely recommend the service.
Relocation:
Service detail:
Home Move, furniture and boxes
Cost:

Patrick
The driver and helpers were very professional and quick in the entire process
The decisions for splitting and loading between two vehicles were made on the go and the assembly service was also good. Thanks to moovick for being in constant communication for support. Highly recommend the service.
Relocation:
Service detail:
Home Move, furniture and boxes
Cost:

Varun
The only reasons I am giving 5 stars
All in all, I have had a very smooth experience with LP support team, and would absolutely recommend the platform to anyone; ESPECIALLY, if you are new to the city, don't speak German and need support in English, or are on a budget with moving within the city. The price is very reasonable for the service offered, of course this might be quite dynamic considering your package, but we ultimately pay for the service and trust, I believe!
Relocation:
Service detail:
Furniture transport & Assembly
Cost:

Sharmin
I highly recommend this service for a reasonable price
Great customer support through WhatsApp even on holidays. Moovick helped me move from Munich to Hamburg very easily. The driver was very professional and punctual. To be honest, this is the best customer service I have experienced in Germany. 💯
Relocation:
Service detail:
Home Move, furniture and boxes
Cost:

Laura
Excellent service!
Kamran went above and beyond! He understood exactly what I needed. Communication was always quick and smooth. I am very picky with the services I receive and he exceeded my expectations! Thank you, Kamran!
Home improvement:
Service detail:
Cost:
What's the difference between a gardener and a landscape gardener?
The first thing to consider when looking for a gardener is whether you need an ordinary gardener or a landscape gardener. Gardening and landscaping differ in that the former involves primarily the health of the plants in your garden, while a landscaper takes care of the more practical, structural side of things, for instance installing a new patio or piecing together a shed. Luckily for you, both types of gardener are able to carry out a wide range of common gardening services. Someone who is primarily a gardener will often offer more straightforward landscape jobs, such as fixing a fence, while a landscaper will most likely be able to offer some lawn or hedge maintenance. Depending on your needs, it can be good to try to seek out one or the other, but bear in my that handymen offering gardening services have a diverse set of skills, especially here at Moovick.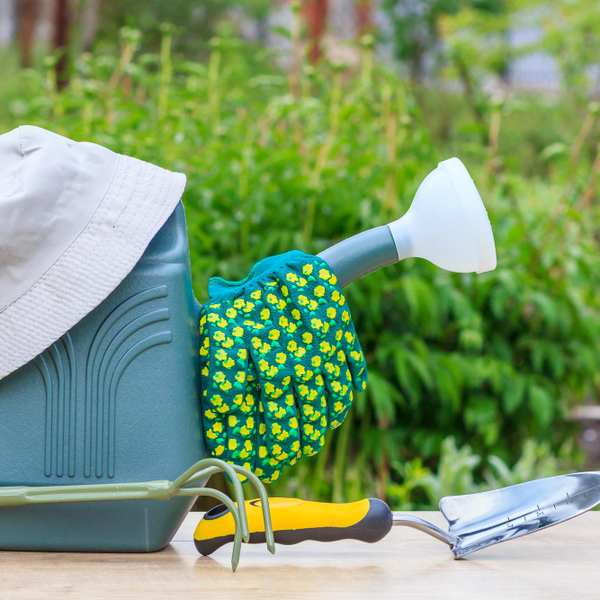 What exactly do gardening services include?
Gardens come in all shapes and sizes, and our personal preferences can also mean that one garden looks radically different from the next one. In general, someone offering gardening services should be able to tackle most of your basic gardening needs – be that weeding, mowing the lawn, planting or cutting down trees, carrying out repairs on water features or constructing a new patio. Gardeners will work with you to either fix up a few things here and there, or even to help you realise your dream garden. The scope of your gardening project depends entirely on you! Moovick makes it straightforward to get in touch with a gardener near to you and to avail yourself of their professional gardening services. Simply let them know the kinds of jobs you need doing, and they will give you a quote. On the rare occasion that the person you choose is unable to carry out the services you require, then there will be hundreds of other gardeners on our platform in your local area to choose from.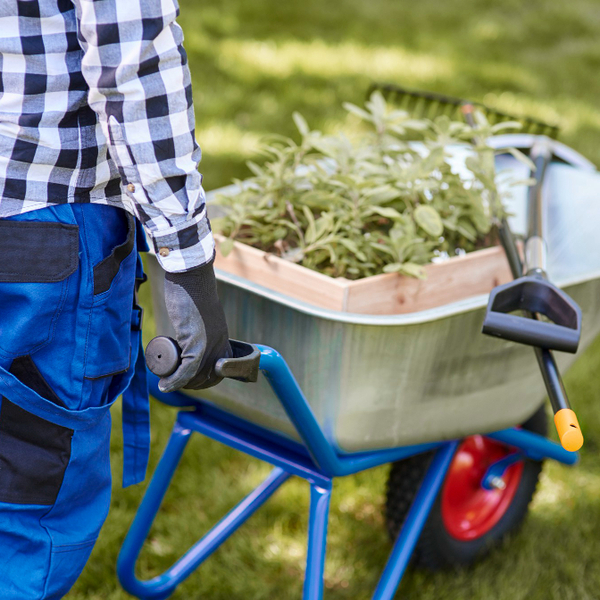 How much does a gardener cost?
Because of this variety in scope when it comes to gardening projects, it can be hard to figure out in advance how much it will cost to get a gardener in. It's important to bear in mind that the price of gardening services will often correspond to both the amount of time it will take to complete your garden project, and whether it involves gardening or landscaping. Gardening tends to be a little cheaper than landscaping – a gardener will often charge €200 for a day's work, while a landscaper may charge something more in the region of €300.
As you can imagine, trimming the lawn or weeding requires less specialised skills than constructing a patio or assembling a summer house, so gardeners and landscaper price their services accordingly. Other factors that may affect the costs associated with gardening services include the size of your garden, how easy it is to access, and also the experience level of the gardener. It is also worth noting that gardeners may charge by the hour, since they often handle smaller jobs. Landscape gardeners tend to take on bigger projects, so they will usually give you a quote for the whole project or a daily rate.
Why choose us?
Experience is the key of success and that's what our service providers have in abundance
50+
cities across


How do I find local gardening services in Germany or the Netherlands?
There are a number of websites that aim to help you get in touch with a gardener in your area, but here at Moovick we have streamlined the process, allowing you to find local gardening services more quickly and cheaply than ever. Whether you live in the leafy suburbs of Berlin and require landscape gardening, or the hedges and shrubbery in your Rotterdam family home needs some care and attention, our easy-to-use website allows you to get matched up with gardeners or landscape gardeners in just a few easy steps, meaning you can get started straight away. Moovick operates across the entirety of Germany and the Netherlands, and we have thousands of gardeners registered on our site. It doesn't matter whether you live in an urban centre or in a far-flung rural area, with Moovick's help you're guaranteed to find professional and cheap gardening services just around the corner from your home.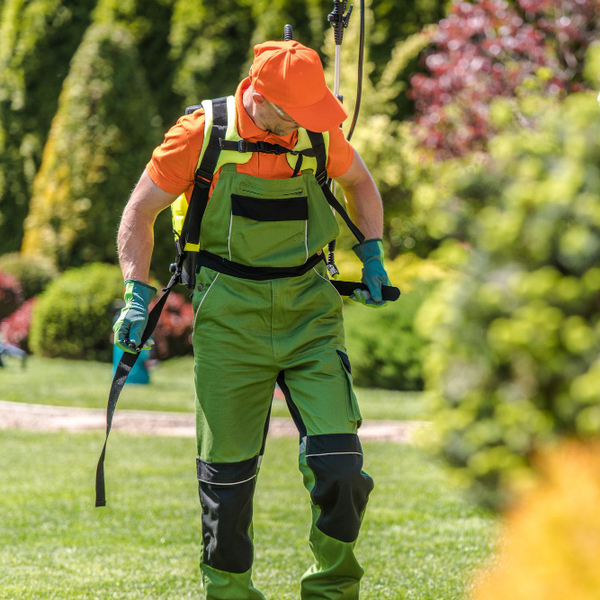 Why choose Moovick for local gardening services?
Moovick makes it easier than ever to find local gardeners near you. Thousands of handymen offering cheap gardening services are registered on our platform, and Moovick enables you to easily locate and get in touch with gardeners in your local area. If your garden needs a bit of sprucing up, then simply go to our website and click on 'Find Service Provider' under the client drop-down menu. Here you can select Outdoor services, and you will see hundreds of gardeners in your area – simply input your location and set the radius to the desired catchment area. Remember, the closer a gardener is to you, the lower the costs associated with transport. Often it will be possible to find a gardener on Moovick who lives so close to you that you won't even have to pay these costs, making it convenient for both you and the gardener and saving you precious time and money.