Roofing services

Roof service by Moovick Company
High-quality roofing not only protects the property and lasts a long time, but it may also improve its attractiveness. Moovick offers a professional roofing service and has been serving in Europe for years, delivering excellent roofing services on which our customers have learned to rely. We use the best materials and have the experience to take on any sort of roofing job, regardless of the intricacy of the building. Moovick is a roof service company that is insured, certified, and bonded, and we have over 1,000 jobs and lots of wonderful testimonials to back up our dedication to excellence.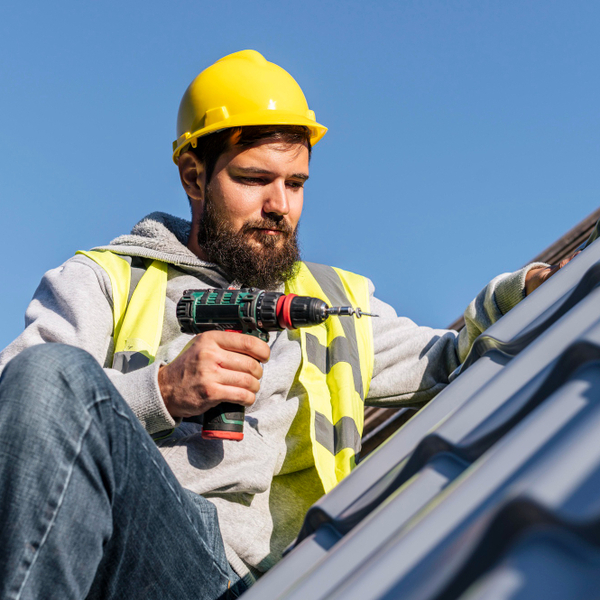 How It Works
Post task
Post your task details and description on our website or app
Get offers
Receive offers from nearby service providers in PDF format with booking link
Discuss
Use Moovick Messenger to discuss details and choose the best option based on ratings and reviews
Book
Book and get your task done effortlessly
Check out other home improvement services
Use Cases

Vinayak
Best service received
Delivery partner was very friendly and flexible. He was hard working and made sure that all assemblies are done correctly. I would recommend all to use Moovick for relocation service.
Relocation:
Service detail:
Home Move, furniture and boxes
Cost:

Shamsul
Moovick offers a very high standard of professional service
They completely hand hold you through out the process. Its like almost being with you in person. I was coordinated for my case by "Misha" and the communication was crisp and clear. Strongly recommend.
Relocation:
Service detail:
Home Move, furniture and boxes
Cost:

Geetika
I had a very comfortable and good experience
The customised delivery support was very prompt over WhatsApp (communication in English which was super helpful). I was able to arrange a very last minute delivery of something I found on Ebay (for a sunday morning). The driver was also very helpful and went the extra mile helping with things that weren't necessarily a part of the service. Highly recommended to try this!
Relocation:
Service detail:
Furniture pickup & Assembly
Cost:

Claudia
Excellent experience
I sent the WhatsApp well after 'after hours' and Misha from Moovick support was extremely efficient and helpful. This was a last minute booking from our side as our confirmed moovers had to cancel and i was so pleasantly surprised that within minutes Misha had confirmed that Olek would be available! Olek you guys were amazing thank you so much for being efficient and so friendly! Will definitely recommend and use this service next time.
Relocation:
Service detail:
Home Move, furniture and boxes
Cost:

Satish
Excellent support provided
They helped us decide the appropriate size of the transport vehicle based on the number of items. The transport vehicle was very good and also the driver was very helpful. A 10 out of 10 for everything. I would definitely recommend the service.
Relocation:
Service detail:
Home Move, furniture and boxes
Cost:

Patrick
The driver and helpers were very professional and quick in the entire process
The decisions for splitting and loading between two vehicles were made on the go and the assembly service was also good. Thanks to moovick for being in constant communication for support. Highly recommend the service.
Relocation:
Service detail:
Home Move, furniture and boxes
Cost:

Varun
The only reasons I am giving 5 stars
All in all, I have had a very smooth experience with LP support team, and would absolutely recommend the platform to anyone; ESPECIALLY, if you are new to the city, don't speak German and need support in English, or are on a budget with moving within the city. The price is very reasonable for the service offered, of course this might be quite dynamic considering your package, but we ultimately pay for the service and trust, I believe!
Relocation:
Service detail:
Furniture transport & Assembly
Cost:

Sharmin
I highly recommend this service for a reasonable price
Great customer support through WhatsApp even on holidays. Moovick helped me move from Munich to Hamburg very easily. The driver was very professional and punctual. To be honest, this is the best customer service I have experienced in Germany. 💯
Relocation:
Service detail:
Home Move, furniture and boxes
Cost:

Laura
Excellent service!
Kamran went above and beyond! He understood exactly what I needed. Communication was always quick and smooth. I am very picky with the services I receive and he exceeded my expectations! Thank you, Kamran!
Home improvement:
Service detail:
Cost:
Our staff is dedicated to offering the best roofing systems possible. In fact, our superior service is unrivaled by our competition. We constantly assist our customers in picking the best roofing supplies and keep them updated throughout the job. Our professional artisans will construct a high-quality, long-lasting roof that will complement the look of your property. We will replace your roof swiftly yet efficiently if it is damaged by wind or hail. Finally, if you require finance to pay for your roof installation, we have you covered. If you are looking for a good contractor in the "home roofing services near me" section, you definitely find Moovick at the top in there.
Roof cleaning service
Roof cleaning is an important component of outside cleaning services, as well as periodic house and roof maintenance. Neglecting to get your roof properly cleaned on a regular basis might lead to a slew of costly issues down the line. Rather than adding roof cleaning to your to-do list, hire a roof cleaning service to come to your house and thoroughly clean your roof. If you are in need of a high-quality pro, simply search "roof cleaning service near me". Moovick has skilled roof professionals ready to come to your home and clean your roof.
When a roof is severely damaged, it may be beyond repair or restoration; it is time to replace the roof. Roof replacement is costly, but it extends the life of the roof. A complete or partial roof replacement is meticulously planned. To safeguard the building's contents and roofers, certain safety precautions are used. Roof replacements need extra supplies, work, and time to complete.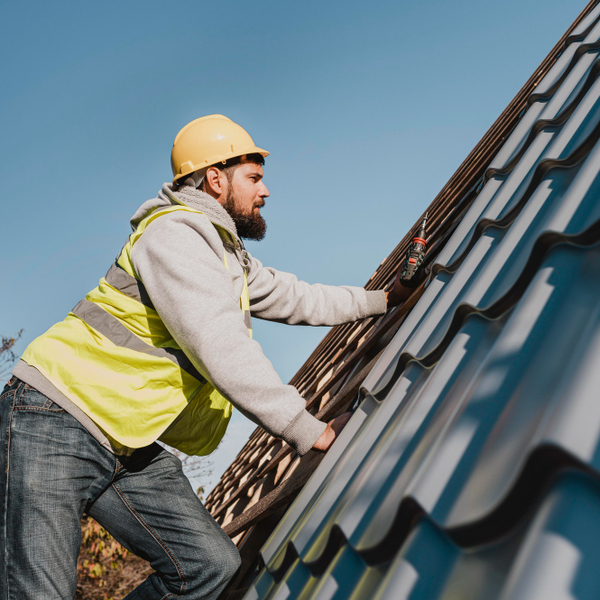 Roof repair service
Roof repairs are quick fixes for roof problems. Some roofs may simply require modest repairs, in which case roof repair is the ideal answer. A roofing inspector can determine the extent of the damage, and expert roofers can do the repairs. Roof repairs are quick fixes for roof problems. Some roofs may simply require modest repairs, in which case roof repair is the ideal answer. A roofing inspector can determine the extent of the damage, and expert roofers can do the repairs.
Roof repairs address particular issues such as:
Shingles that are missing or fractured
Tile cracks and missing nails
Repairing leaks
Inadequate ventilation
Symptoms of degradation
Gutter replacement
Roof leak repair service
There are three sorts of roofing companies. Roofing firms, like car repair shops that provide specialized services, can cater to a certain market sector. The three major categories of roofing enterprises are listed below.
Residential roof repair
Commercial roof repair
Industrial roof repair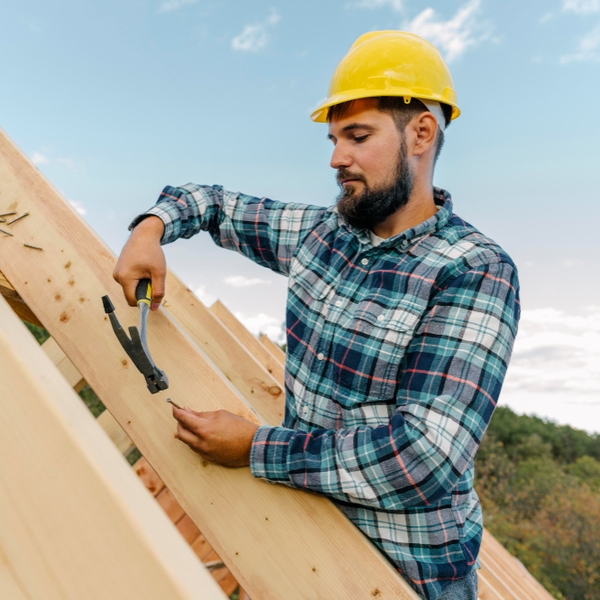 Our handymen cope with any type of roof
Asphalt composite shingles, metal shingles, wood shakes, and clay tile are just a few of the roofing materials available. And, rather than sticking with the prior option, you could wish to select a more durable or current roofing material. When selecting the correct sort of roofing, you must consider aesthetics, longevity, roofing material pricing, and structural difficulties.
Metal
The standing seam roof is the most prevalent form of metal roofing, so named because the aluminum or steel roofing panels meet in elevated seams that interlock to keep moisture out. Metal roofing of all types is becoming increasingly popular in areas with high snowfall or where wildfires are a risk, as this long-lasting roofing material is fireproof.
Metal is also a long-lasting roofing material that is recyclable when it does wear out. Installation, on the other hand, takes specific knowledge, and not every roofing company is prepared to install a standing seam metal roof.
Flat
The built-up roof, or BUR, is the forefather of flat roofs. Built-up roofs have long solved the low-pitch roof problem, which asphalt shingles could never manage. Built-up roofs are constructed by applying many layers of a specific form of roofing felt that has been soaked with asphalt and imbedded in bitumen using a hot mop.
Wood
Wooden roofs are beautiful, but they are also costly and have restrictions. They are not as long-lasting as some other roofing materials, and they are a bad choice in locations prone to flooding or wildfires. Nonetheless, they are among the most visually appealing roofing materials, making them a popular choice for luxury residences.
There is a distinction between wood shakes and wood shingles, despite the fact that both are manufactured from natural wood, typically cedar or redwood. Shingles are thin, wedge-shaped wood slabs created via precision sawing. Shakes are thicker wedges with a rougher texture generated by splitting wood.
Glay Tile
Clay tile is an excellent roofing material for hot regions or areas with salt air. As a result, these roofs are commonly observed in southern coastal or desert locations. Because clay is one of the most lasting roofing materials, it is one of the most durable types of roofs. A clay tile roof may last for more than a century.
Slate Shingles
A slate roof is a beautiful roofing material that is typically found on luxury properties. Slate is the most long-lasting roofing material. Slate roofs that are hundreds of years old and still in use exist. True slate roofing is exactly what it sounds like: true, thin slabs of genuine stone. Slate is simple to quarry because it cleaves off in thin sheets, making it perfect for roofing. Installing slate, on the other hand, is a highly specialized job that might be difficult to find experienced installers for.