Unless making it from old newspapers, the average cost of flooring in the Netherlands is expected between €4 and €10 per square meter. It is, however, possible to get flooring done at a much lower price as there are emerging options for second-hand flooring. Generally, hardwood tops the list at €35 to €70 per sq. meter. Tiles range from €25 to €60, vinyl from €20 to €40, and concrete averages €20 to €40 per sq. meter.
Laminate flooring is a popular choice of all, and its project price can vary significantly based on material choice, labor cost, and the cost of underlay to protect your neighbor's ears. Laying laminate flooring can be very rewarding in terms of financial considerations and vibrancy.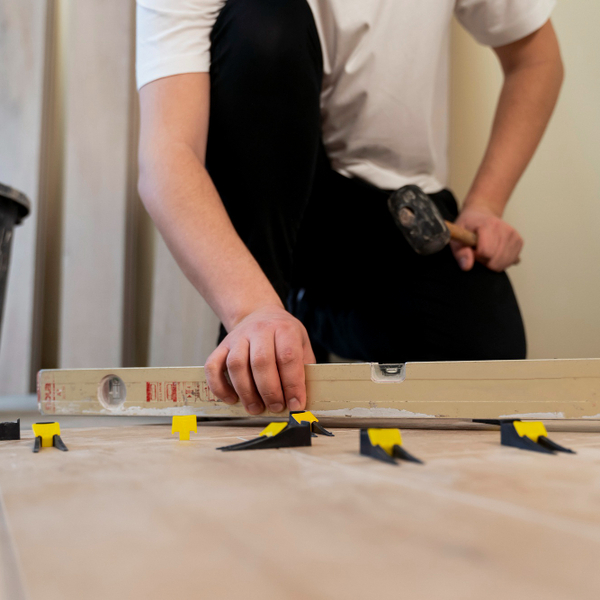 How It Works
Post task
Post your task details and description on our website or app
Get offers
Receive offers from nearby service providers in PDF format with booking link
Discuss
Use Moovick Messenger to discuss details and choose the best option based on ratings and reviews
Book
Book and get your task done effortlessly
Check out other home improvement services
Use Cases

Vinayak
Best service received
Delivery partner was very friendly and flexible. He was hard working and made sure that all assemblies are done correctly. I would recommend all to use Moovick for relocation service.
Relocation:
Service detail:
Home Move, furniture and boxes
Cost:

Shamsul
Moovick offers a very high standard of professional service
They completely hand hold you through out the process. Its like almost being with you in person. I was coordinated for my case by "Misha" and the communication was crisp and clear. Strongly recommend.
Relocation:
Service detail:
Home Move, furniture and boxes
Cost:

Geetika
I had a very comfortable and good experience
The customised delivery support was very prompt over WhatsApp (communication in English which was super helpful). I was able to arrange a very last minute delivery of something I found on Ebay (for a sunday morning). The driver was also very helpful and went the extra mile helping with things that weren't necessarily a part of the service. Highly recommended to try this!
Relocation:
Service detail:
Furniture pickup & Assembly
Cost:

Claudia
Excellent experience
I sent the WhatsApp well after 'after hours' and Misha from Moovick support was extremely efficient and helpful. This was a last minute booking from our side as our confirmed moovers had to cancel and i was so pleasantly surprised that within minutes Misha had confirmed that Olek would be available! Olek you guys were amazing thank you so much for being efficient and so friendly! Will definitely recommend and use this service next time.
Relocation:
Service detail:
Home Move, furniture and boxes
Cost:

Satish
Excellent support provided
They helped us decide the appropriate size of the transport vehicle based on the number of items. The transport vehicle was very good and also the driver was very helpful. A 10 out of 10 for everything. I would definitely recommend the service.
Relocation:
Service detail:
Home Move, furniture and boxes
Cost:

Patrick
The driver and helpers were very professional and quick in the entire process
The decisions for splitting and loading between two vehicles were made on the go and the assembly service was also good. Thanks to moovick for being in constant communication for support. Highly recommend the service.
Relocation:
Service detail:
Home Move, furniture and boxes
Cost:

Varun
The only reasons I am giving 5 stars
All in all, I have had a very smooth experience with LP support team, and would absolutely recommend the platform to anyone; ESPECIALLY, if you are new to the city, don't speak German and need support in English, or are on a budget with moving within the city. The price is very reasonable for the service offered, of course this might be quite dynamic considering your package, but we ultimately pay for the service and trust, I believe!
Relocation:
Service detail:
Furniture transport & Assembly
Cost:

Sharmin
I highly recommend this service for a reasonable price
Great customer support through WhatsApp even on holidays. Moovick helped me move from Munich to Hamburg very easily. The driver was very professional and punctual. To be honest, this is the best customer service I have experienced in Germany. 💯
Relocation:
Service detail:
Home Move, furniture and boxes
Cost:

Laura
Excellent service!
Kamran went above and beyond! He understood exactly what I needed. Communication was always quick and smooth. I am very picky with the services I receive and he exceeded my expectations! Thank you, Kamran!
Home improvement:
Service detail:
Cost:
Laying Laminate flooring in the Netherlands
Considering a space operation is an important factor in selecting flooring type. The function of a floor will Influence the materials to be used for making it. Laminate flooring is an excellent choice for a vibrant appearance with satisfactory performance, and it may cost differently based on these uses.
Take for instance. The kitchen and bathroom suffer water spills & pours and will require moisture-resistant floor laminates. However, they don't want to be too slippery in an approach to tackle spills to prevent frequent falls. Simple considerations like these can become too technical to get right, thereby setting its DIY efforts to frustration. Regardless, installation is pretty much easy if you are familiar with the basic home improvement tools.
Laminate flooring comes in a wide range of styles, colors, and photographic elements for aesthetic appeal. You don't want to start messing up your interior by making bad flooring design decisions. Picking floor patterns is best left to professionals to deal with and avoid other common mistakes when laying laminate flooring. Either way, It is important to choose the right type of flooring for your specific needs and preferences.
Common home floor laying types
Various flooring options are available using different materials and subfloors. The regular ones are highlighted below:
Laying Wood Flooring:
Wood flooring is another popular flooring option, particularly in not-too-hot regions. Laying solid wood flooring involves installing wooden planks that are nailed or glued down to a subfloor. Easy on the pocket and it can last for decades if properly managed. It is neither suitable for moist areas but has a reservative function to suddenly change its look. Wood flooring adds a classic and timeless look to any space but can be sensitive to drags and scratches which is not a major concern. All you need is a good sandpaper.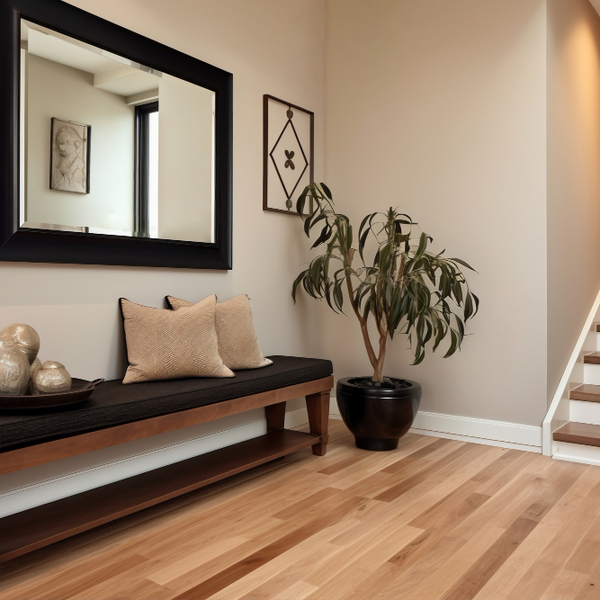 Laying Vinyl Flooring:
Here is a substitute for wood flooring in moist areas such as kitchens and bathrooms. For homeowners who still prefer the uniform look of wooden flooring for places where it is not recommended, vinyl flooring serves that just right. Installation is in sheets and panel forms, and it is often done with an adhesive or a click-and-lock system. Don't confuse it for a laminate floor. The vibrant-peaky look makes it a popular desire for classic and luxury at home.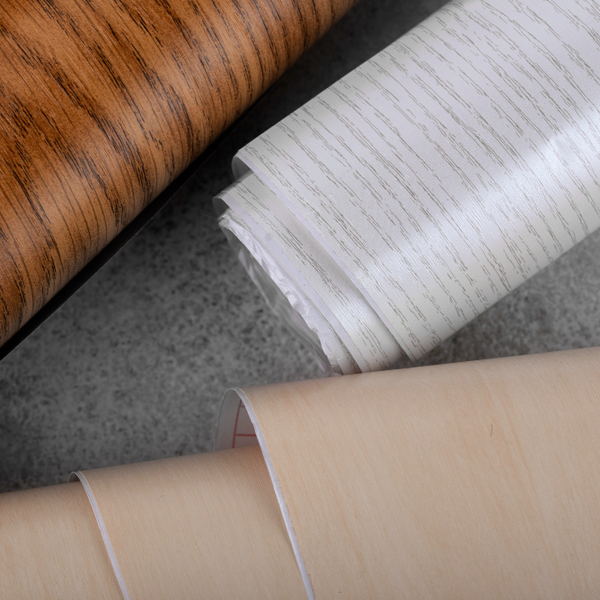 Laying Oak Flooring on Concrete:
Installing oak flooring on concrete may require applying polyethylene sheeting underlay, but it is crucial to address moisture issues. An over-dried concrete subfloor will deter perfect gluing and too much moisture content in it can result in oak cupping when drying up. Engineered oak flooring is often recommended for concrete subfloors and for laying oak with very large sizes.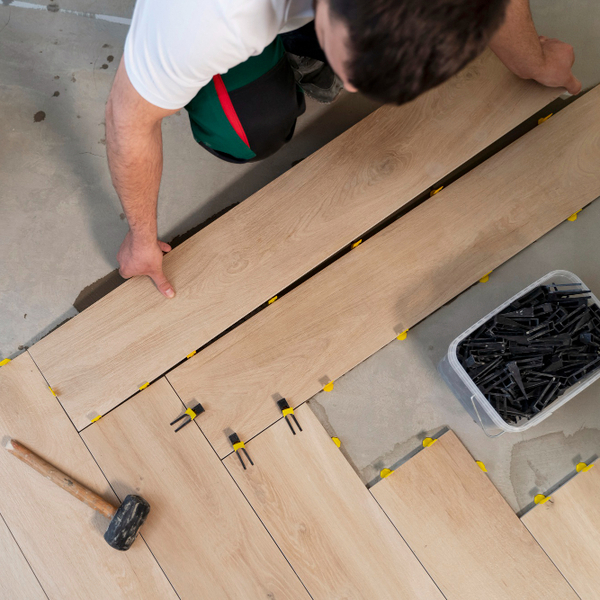 Laying Wooden Flooring on Concrete:
To turn up the liveness of a room with a bare concrete floor, you can lay wood flooring on it. Similar to oak flooring, it is also challenging to install directly on concrete due to moisture concerns. For proper acclimation, the woods are recommended to be stored in rooms where they will be installed for days to achieve an equilibrium moisture content. Engineered wood flooring can also serve better in this regard.
Laying Engineered Wood Flooring:
Engineered wood is made of composite timber layered with wood derivatives such as sawdust, for improved functionality. Engineered wood flooring is designed for increased stability and addresses the major moisture concern with wood flooring, especially in the basement. To install, it can be glued, nailed, or floated (using a click-and-lock system) over various subfloors. Easier DIY, than for ordinary hardwood laying.
Laying Vinyl Plank Flooring:
It is beautifully designed in various styles and you can also lay Vinyl plank flooring using a click-and-lock mechanism or glueing. It's relatively easy to install, durable, and resistant to water and wear. With a few friends, a few tools, and YouTube, you are good to go!
Laying Linoleum Flooring:
Linoleum is highly suitable in localities where natural and eco-friendly flooring options are encouraged. It is often glued down and requires proper subfloor preparation. Linoleum comes in sheets or tiles and offers a wide range of colors and patterns.
Laying Laminate Flooring on Concrete:
Concrete can also be covered with laminate flooring. When laying laminate flooring on concrete, it's important to use a moisture barrier underlayment to prevent moisture from affecting the laminate. Proper acclimation is also necessary for humidity balance.
Laying Parquet Flooring:
Parquet flooring looks excellent for a decorative wood effect on the floor. It consists of small wood pieces joined in patterns. It can be glued down or nailed, but the subfloor must be level for proper alignment and avoid gaps.
Why choose us?
Experience is the key of success and that's what our service providers have in abundance
50+
cities across


Stages of laminate flooring installation
Here are the general steps in laying laminate flooring:
Put together your equipment: Below is a list of tools you might need:
Tape Measure
Carpenter's Square
Pencil or Chalk Line
Safety Glasses and Ear Protection
Utility Knife
Circular Saw or Jigsaw
Miter Saw
Pull Bar
Tapping Block
Hammer
Spacers
Sanding Block
Knee Pads
Level
undercut Saw
Clamps or Straps
Laminate Cleaner
Rubber Mallet
Prepare the Subfloor: To start this, remove all furniture and any existing flooring if required. Ensure that the subfloor is clean, dry, and level. If necessary, use a leveling compound to correct all uneven areas.
Acclimate the Flooring: Put the laminate planks to acclimate to each room's condition for at least 2 days. This helps prevent cupping or buckling after installation.
Underlayment Installation: As required by the policies of each district, lay down an underlayment on the subfloor. The underlayment provides support, sound absorption, and a moisture barrier.
Layout Planning: Start from the longest wall. Plan the layout of the laminate planks, considering the direction in which you want them to run.
Starting Row: Begin by laying the first row of planks along the starting wall. You may leave a small gap between the planks and the wall in case of expansion. This gap will be covered by baseboards or trim.
Installation: Carefully read through the installation guide provided by the manufacturer to understand what method is recommended for your laminate type. Install the planks either by angling or clicking them together. Use a tapping block and a rubber mallet to tap the planks into place.
Cutting Planks: Here comes the mathematical aspect. Measure and cut planks as needed to fit around doorways, corners, and ends of walls. A way to do it is to measure the space between the last full plank and the object and transfer the measurement to another plank for cutting. A saw, such as a circular saw or a jigsaw, is commonly used for this purpose.
Finishing Rows: For the final row, you'll luckily escape not cutting planks to fit. At the end, use a pull bar to secure the final row into place.
Install Baseboards and Trim: Remember you left a gap while starting the row. After the flooring is installed, you can reinstall baseboards and trim to cover the expansion gap along the walls.
Finish installation and clean-up: Enjoy the satisfaction of a completed project and sing along while sweeping or vacuuming the installed laminate floor to remove debris.
Remember that while installing laminate flooring is generally DIY-friendly, it's important to carefully follow the manufacturer's installation instructions specific to the product you're using.
Cost of fitting laminate flooring
The average cost of laminate flooring with most contractors is between €4 to €10 per square meter. This covers both the material and labor costs. You should also understand that the laminate thickness and style may throw the price to lay laminate flooring off this range.
Laminate flooring installation costs in the Netherlands can also vary based on location. Contractors in Amsterdam may quote you higher than surrounding cities because of their higher demands. Flooring cost in the Netherlands is however budget-friendly and doesn't break the bank.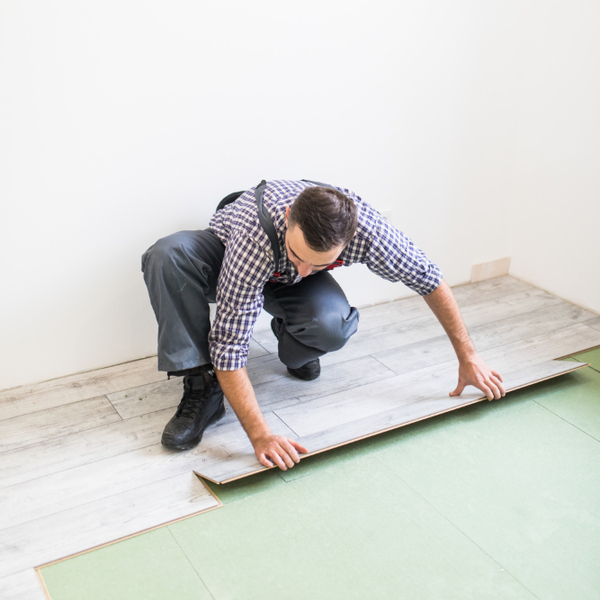 The Advantages of using Moovick for your Flooring Services
Are you asking questions like 'What are the flooring services near me?'
Moovick's platform offers an innovative and efficient solution to all types of flooring projects. It does this by connecting individuals with a network of flooring professionals and over 1600 freelance handymen.
Get customized vinyl flooring services and also book your personalized laminate flooring services on Moovick with just a few clicks.
With Moovick, you can take charge of your home improvement journey, enjoying better control and time management throughout the entire process.