Renovating a new home in the Netherlands

While it is somewhat expensive to purchase or mortgage a house in the Netherlands, it demands an extra need also to perform a house renovation as most of them can be old ones built in the 80s. These aged buildings lack contemporary housing features and aesthetic appeal and may require a Soft or Hard home service repair based on necessities.
New house renovation is another big undertaking that involves in-depth Planning time, Organization, and Control. Because of this, all operations regarding it are best handled by professionals offering various renovation services. This is why Moovick will share with you what is necessary to perform all types of house renovation and what you need to make the experience sweat-free and enjoyable.
How It Works
Post task
Post your task details and description on our website or app
Get offers
Receive offers from nearby service providers in PDF format with booking link
Discuss
Use Moovick Messenger to discuss details and choose the best option based on ratings and reviews
Book
Book and get your task done effortlessly
Check out other home improvement services
Use Cases

Vinayak
Best service received
Delivery partner was very friendly and flexible. He was hard working and made sure that all assemblies are done correctly. I would recommend all to use Moovick for relocation service.
Relocation:
Service detail:
Home Move, furniture and boxes
Cost:

Shamsul
Moovick offers a very high standard of professional service
They completely hand hold you through out the process. Its like almost being with you in person. I was coordinated for my case by "Misha" and the communication was crisp and clear. Strongly recommend.
Relocation:
Service detail:
Home Move, furniture and boxes
Cost:

Geetika
I had a very comfortable and good experience
The customised delivery support was very prompt over WhatsApp (communication in English which was super helpful). I was able to arrange a very last minute delivery of something I found on Ebay (for a sunday morning). The driver was also very helpful and went the extra mile helping with things that weren't necessarily a part of the service. Highly recommended to try this!
Relocation:
Service detail:
Furniture pickup & Assembly
Cost:

Claudia
Excellent experience
I sent the WhatsApp well after 'after hours' and Misha from Moovick support was extremely efficient and helpful. This was a last minute booking from our side as our confirmed moovers had to cancel and i was so pleasantly surprised that within minutes Misha had confirmed that Olek would be available! Olek you guys were amazing thank you so much for being efficient and so friendly! Will definitely recommend and use this service next time.
Relocation:
Service detail:
Home Move, furniture and boxes
Cost:

Satish
Excellent support provided
They helped us decide the appropriate size of the transport vehicle based on the number of items. The transport vehicle was very good and also the driver was very helpful. A 10 out of 10 for everything. I would definitely recommend the service.
Relocation:
Service detail:
Home Move, furniture and boxes
Cost:

Patrick
The driver and helpers were very professional and quick in the entire process
The decisions for splitting and loading between two vehicles were made on the go and the assembly service was also good. Thanks to moovick for being in constant communication for support. Highly recommend the service.
Relocation:
Service detail:
Home Move, furniture and boxes
Cost:

Varun
The only reasons I am giving 5 stars
All in all, I have had a very smooth experience with LP support team, and would absolutely recommend the platform to anyone; ESPECIALLY, if you are new to the city, don't speak German and need support in English, or are on a budget with moving within the city. The price is very reasonable for the service offered, of course this might be quite dynamic considering your package, but we ultimately pay for the service and trust, I believe!
Relocation:
Service detail:
Furniture transport & Assembly
Cost:

Sharmin
I highly recommend this service for a reasonable price
Great customer support through WhatsApp even on holidays. Moovick helped me move from Munich to Hamburg very easily. The driver was very professional and punctual. To be honest, this is the best customer service I have experienced in Germany. 💯
Relocation:
Service detail:
Home Move, furniture and boxes
Cost:

Laura
Excellent service!
Kamran went above and beyond! He understood exactly what I needed. Communication was always quick and smooth. I am very picky with the services I receive and he exceeded my expectations! Thank you, Kamran!
Home improvement:
Service detail:
Cost:
Types of Home Renovation
Home renovation goes beyond taking down walls or executing interior renovation just like that, which is why the element of planning is always emphasized. Here is where it is appropriate to determine which type of home remodeling is feasible based on self-preference and budget – Smart planning will, however, attempt to balance the two factors.
It may be fussy to decide which type of home repair service to choose because they are called by different names. They all, yet, communicate the same information in different terms, and to simplify for the sake of this article, we would present them in conventional terminologies.
The first and most common one is Basic Renovation.
Basic Renovation
It is best performed when the home is not rusty or old for modern living and only needs a few things changed and repaired. Don't get it wrong that basic remodeling requires little performance; depending on the workload and degree of repair, it can be rather frightening. It includes home improvement tasks that promote pleasant living, including kitchen and bathroom renovation, basement and garage remodeling, roof repair, and other types of renovation
As it may include taking down walls, trashing some furniture, replacing them with new ones, and changing the air and heat supply, It is not uncommon to see people hiring the service of a home renovation company or individual service providers to get the task done. Either way, both approaches require a considerable level of management and organization – a better option to avoid disaster DIY.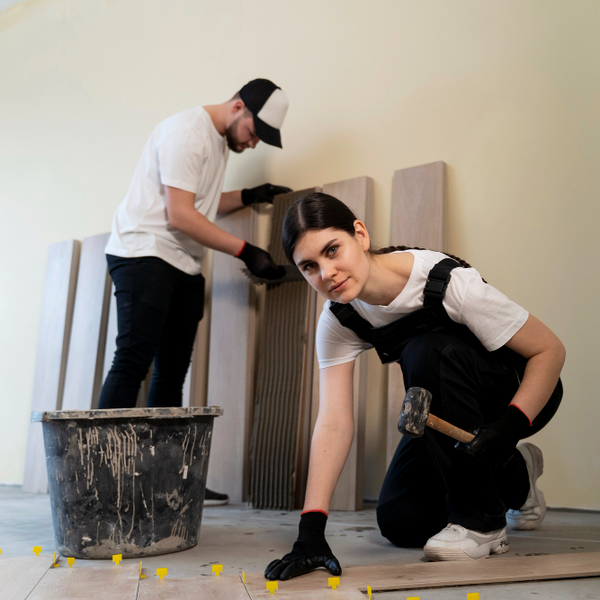 Cosmetic Renovation
As the name implies, its focus is on enhancing the structure of the home by including extra amenities for comfort and style. The house needs to be rebuilt to class even though it is initially sustainable. This is primarily done to raise the home's value before it is put on the market, but if the money allows, it can also be done for personal resident reasons.
This category includes, for example, changing to a glass door, repainting the home, adding art and a garden, increasing living space changing the floor, and adding a bar. This part involves changing and adding new features to increase the standard.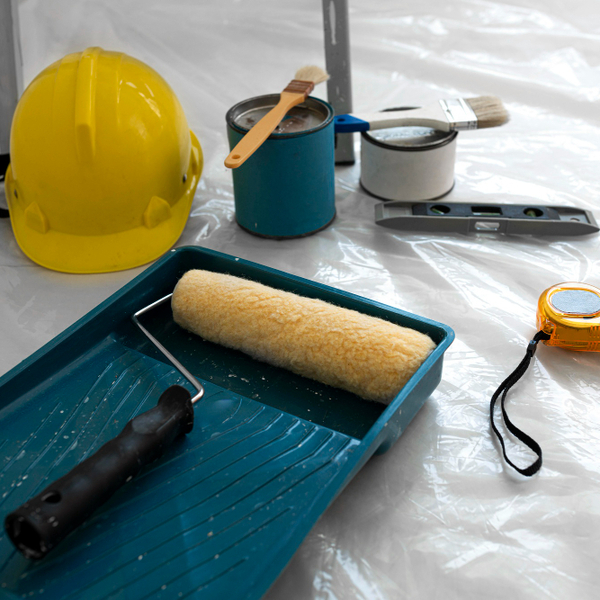 Full home renovation
Here is the combination of Basic renovation and cosmetic renovation. This is a usual home renovation in Amsterdam, particularly given the high cost and competitive bidding process involved in purchasing a home in the city. If you are successful in winning an old one after being outbid several times, you will need to rebuild it to basic requirements while also building to your class.
This kind of house modification warrants the use of a professional remodeling company and no DIY attempt whatsoever. Homeowners will, in turn, focus on the managerial and monitoring element of the process and leave the rest to the hands of professionals to deal with.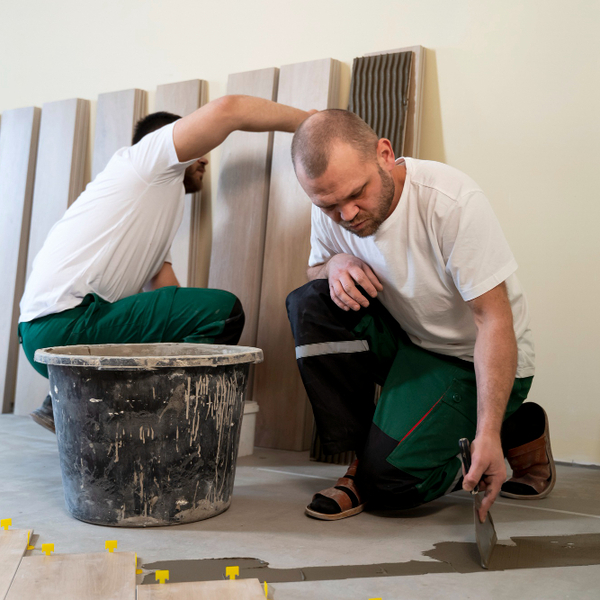 Why choose us?
Experience is the key of success and that's what our service providers have in abundance
50+
cities across


How much is it to renovate a house?
Yes! Exactly what you are thinking. The cost of home renovation in the Netherlands depends on the renovation project you want under the types we have discussed above. We will present an overall estimate for each project type and an enumeration of the cost-determining components.
For a basic Kitchen remodeling, we will be looking between €1,200 and €2,800, for a regular size. This carters the cost of painting, lighting countertops, door painting, worktops, lighting, refacing cabinets, labor costs, and other non-expensive fixes. Based on this estimate, no new purchase is required if it is not necessary for fixes and repairs.
For full-kitchen remodeling, we will consider a range of €15,000 to €28,000. Here includes the cost of flooring, new cabinets, replacing the worktop, painting, electrical & lighting, doors, plumbing fix, labor cost for the services, and purchase of new appliances like the Oven, Dishwasher, Fridge, and Freezer.
For basic bathroom remodeling, the cost is between €1,000 and €2,000. Keep in mind that, for basic remodeling, we won't purchase any expensive items unless they are necessary for the completion of the project. The breakdown includes but is not limited to the cost of shower installation, wash basin, bath tube, flooring, wall covering, toilet, and lighting,
For full-bathroom remodeling, the cost sums up between €7,000 and €18,000. This covers the price of the flooring, the bathtub, the entire wall covering, the floor heating, the artwork, the shower curtain, the bathroom furniture, etc. The choice to keep it serene, yet simple will bring the cost closer to the lower end of the range, but if we are looking into a very elegant refurbishment, the expenses may spike out of the stipulated range.
Moovick: Worry-free renovations
Moovick's platform offers an innovative and efficient solution to all types of home renovation projects. How it does this by connecting individuals with a network of over 1600 freelancer handymen and various professionals for diverse home remodeling services. Including Painting, Flooring, Roof repairing, Cleaning, Junk hauling, Repair facade, Kitchen assembly, Furniture assembly, and disassembly.
This gives one-stop access to solve all renovation needs and a better control and management process, all with comfort and within budget.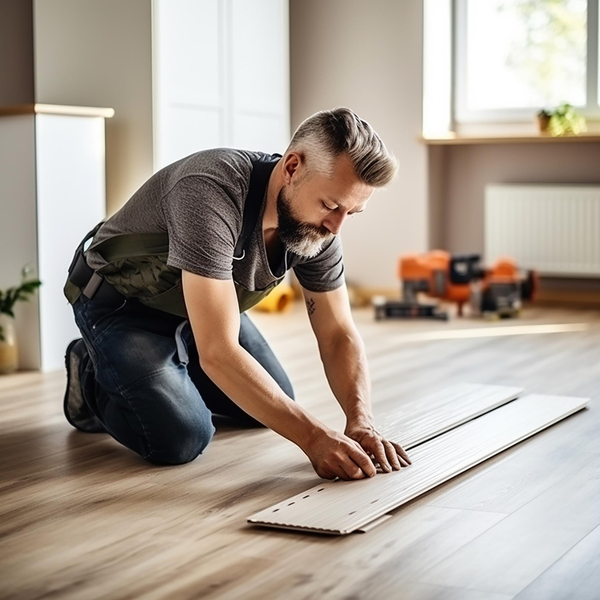 How long does it take to renovate a house?
The time needed to complete a house renovation might vary greatly depending on the kind, size, and accessibility of other remodeling components. However, a rough estimate of how long it will take to complete each project type is provided below.
| | |
| --- | --- |
| Renovation | Average time |
| Kitchen Remodeling | 4 - 8 Weeks |
| Bathroom Remodeling | 4 - 6 Weeks |
| Basement Remodeling | 11 - 16 weeks |
| House Extension | 21 - 40 Weeks |
Benefits of Professional home renovation services
Home renovation is a labor-intensive job that necessitates professional assistance. It can be a complicated job, from gaining the appropriate approval to beginning through the last stage of inspection of the work completed. Hiring specialists to handle the process can relieve your worry as a homeowner and allow you to focus exclusively on what is important concerning bouwdepots. There is no risk of DIY disasters with professionals, and tasks are better completed with skill and experience.