Moving Help from Moovick in Europe

Moving can be an exciting adventure, but it often comes with its fair share of challenges. Whether you're relocating within Europe or making a long-distance move, having reliable help with moving is essential. In this guide, we'll explore everything you need to know about help with moving near me from Moovick in Europe, a trusted name in the industry. From planning your move to navigating the logistics, we've got you covered.
Moving to a new place, whether it's within your current city or to an entirely different country, can be both exciting and daunting. It involves careful planning, organization, and, most importantly, reliable help with moving. When it comes to local moving help in Europe, Moovick stands out as a reputable and trustworthy choice.
Moovick offers comprehensive moving services tailored to your specific needs. Whether you're moving your household, office, or require specialized services like help with moving furniture, Moovick has a solution for you. Here's what you can expect when you choose Moovick for your European move.
How It Works
Post task
Post your task details and description on our website or app
Get offers
Receive offers from nearby service providers in PDF format with booking link
Discuss
Use Moovick Messenger to discuss details and choose the best option based on ratings and reviews
Book
Book and get your task done effortlessly
Select your moving package
All packages includes Driver, Vehicle, fuel and taxes
Economy
For Individuals looking to get tasks done affordably
Android and iOS App for posting your task
Access to 1700+ reviewed and verified Service Providers
Limitless Chats & Negotiations
Book Now Pay Later option
Moovick Support in selecting professionals
Premium
For Premium Individuals & Businesses
Book on-the-go with a 3-minute booking process
Work only with Moovick assigned Premium Movers with 4,7/5,0 or higher ratings
Moovick's personalized premium dashboard
Live Tracking of your goods
Moovick's premium support throughout the task
Comprehensive insurance
Multiple free reschedulings
Possibility to directly invoice your employer / job centre through Moovick
Packing Material (on request)
Business
For SME Business Entities
All in Premium
Dedicated Account Manager to understand your personalized needs
Customized Transport Solutions with LTL and pooled cargos
Personalized route optimization to ensure maximum savings
Discounted rates for recurring orders
Storage Facility (on request)
Contact us
Expert Planning and Organization
Planning a move can be overwhelming, but Moovick's team of experts is here to simplify the process. They'll work closely with you to create a detailed plan that covers every aspect of your move. From setting a timeline to organizing packing and transportation, Moovick ensures that nothing is overlooked.
Reliable Packing Services
One of the most time-consuming aspects of moving is packing. Moovick's professional packers are skilled in securely packing your belongings, ensuring that they arrive at your new destination in pristine condition. Say goodbye to the stress of packing and let Moovick handle it for you.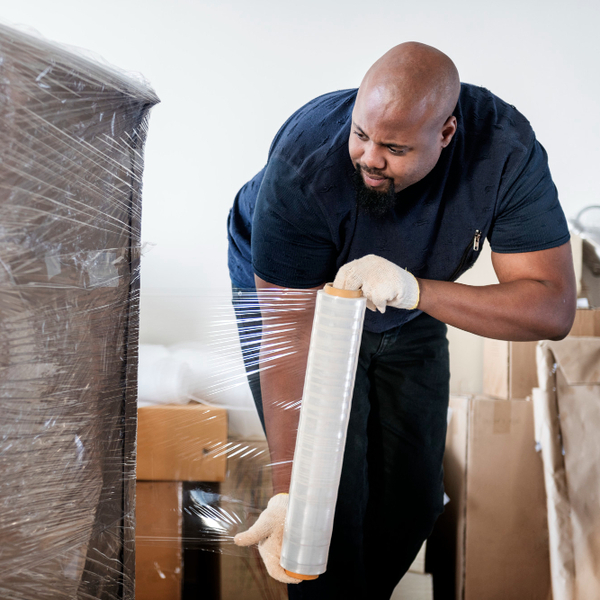 Check out other home improvement services
Safe and Secure Transportation
Moovick takes the utmost care when transporting your belongings. Their fleet of well-maintained vehicles is equipped to handle moves of all sizes. You can trust Moovick to deliver your possessions safely to your new home, no matter how near or far.
Specialized Services
If you have unique items like fragile antiques or valuable artwork, Moovick offers specialized packing and transportation services. Your cherished possessions will receive the special attention they deserve, giving you peace of mind throughout the move.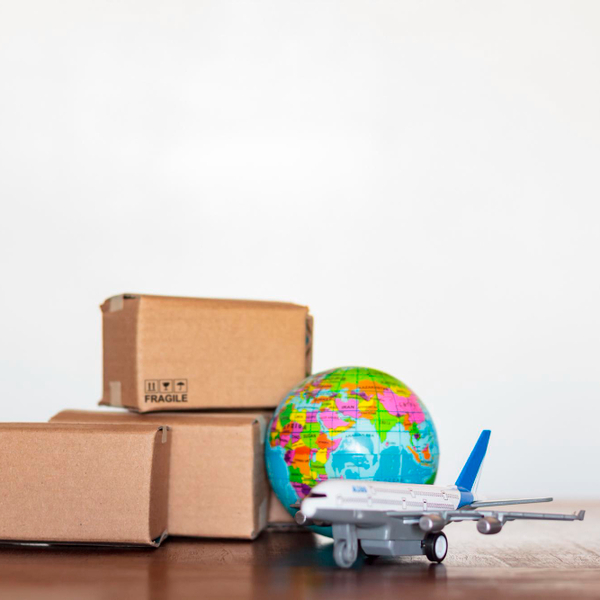 Why choose us?
Experience is the key of success and that's what our service providers have in abundance
50+
cities across


Use Cases

Vinayak
Best service received
Delivery partner was very friendly and flexible. He was hard working and made sure that all assemblies are done correctly. I would recommend all to use Moovick for relocation service.
Relocation:
Service detail:
Home Move, furniture and boxes
Cost:

Shamsul
Moovick offers a very high standard of professional service
They completely hand hold you through out the process. Its like almost being with you in person. I was coordinated for my case by "Misha" and the communication was crisp and clear. Strongly recommend.
Relocation:
Service detail:
Home Move, furniture and boxes
Cost:

Geetika
I had a very comfortable and good experience
The customised delivery support was very prompt over WhatsApp (communication in English which was super helpful). I was able to arrange a very last minute delivery of something I found on Ebay (for a sunday morning). The driver was also very helpful and went the extra mile helping with things that weren't necessarily a part of the service. Highly recommended to try this!
Relocation:
Service detail:
Furniture pickup & Assembly
Cost:

Claudia
Excellent experience
I sent the WhatsApp well after 'after hours' and Misha from Moovick support was extremely efficient and helpful. This was a last minute booking from our side as our confirmed moovers had to cancel and i was so pleasantly surprised that within minutes Misha had confirmed that Olek would be available! Olek you guys were amazing thank you so much for being efficient and so friendly! Will definitely recommend and use this service next time.
Relocation:
Service detail:
Home Move, furniture and boxes
Cost:

Satish
Excellent support provided
They helped us decide the appropriate size of the transport vehicle based on the number of items. The transport vehicle was very good and also the driver was very helpful. A 10 out of 10 for everything. I would definitely recommend the service.
Relocation:
Service detail:
Home Move, furniture and boxes
Cost:

Patrick
The driver and helpers were very professional and quick in the entire process
The decisions for splitting and loading between two vehicles were made on the go and the assembly service was also good. Thanks to moovick for being in constant communication for support. Highly recommend the service.
Relocation:
Service detail:
Home Move, furniture and boxes
Cost:

Varun
The only reasons I am giving 5 stars
All in all, I have had a very smooth experience with LP support team, and would absolutely recommend the platform to anyone; ESPECIALLY, if you are new to the city, don't speak German and need support in English, or are on a budget with moving within the city. The price is very reasonable for the service offered, of course this might be quite dynamic considering your package, but we ultimately pay for the service and trust, I believe!
Relocation:
Service detail:
Furniture transport & Assembly
Cost:

Sharmin
I highly recommend this service for a reasonable price
Great customer support through WhatsApp even on holidays. Moovick helped me move from Munich to Hamburg very easily. The driver was very professional and punctual. To be honest, this is the best customer service I have experienced in Germany. 💯
Relocation:
Service detail:
Home Move, furniture and boxes
Cost:

Laura
Excellent service!
Kamran went above and beyond! He understood exactly what I needed. Communication was always quick and smooth. I am very picky with the services I receive and he exceeded my expectations! Thank you, Kamran!
Home improvement:
Service detail:
Cost:
International Moves
Moving to Europe from another continent? Moovick specializes in international moves, ensuring a seamless transition to your new location. They are well-versed in customs regulations and can assist with all the necessary documentation.
Cost-Effective Solutions
Moovick understands that moving can be costly. They offer competitive pricing without compromising on the quality of service. You'll receive value for your money when you choose Moovick as your app to help with moving partner.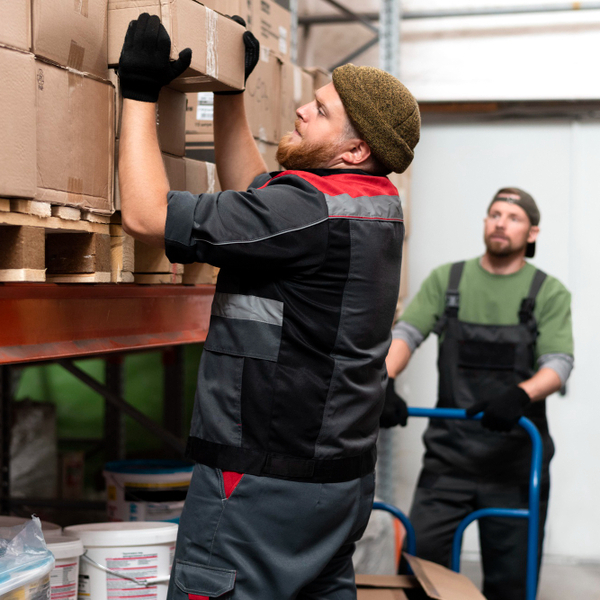 FAQ about Moving Help from Moovick in Europe
1. How can I request a quote for my move?
Requesting a quote from Moovick is easy. Simply visit their website and fill out the online form with your move details. You'll receive a prompt and accurate quote tailored to your specific requirements.
2. What should I do if I need to change my moving date?
Life can be unpredictable, and sometimes you may need to change your moving date. Contact Moovick's customer service team as soon as possible, and they will assist you in rescheduling your move to a more convenient date.
3. Do I need to pack my belongings, or does Moovick provide packing services?
Moovick offers comprehensive packing services. Their professional packers will carefully pack your belongings, ensuring their safe transport to your new location. You can also choose to pack some items yourself if you prefer.
4. How far in advance should I book Moovick's services?
It's advisable to book Moovick's services as early as possible, especially during peak moving seasons. Booking in advance ensures that you secure your desired moving date and allows Moovick to plan your move effectively.
5. What payment methods does Moovick accept?
Moovick accepts various payment methods, including credit cards and bank transfers. They strive to make the payment process convenient for their customers.
When it comes to moving assistance in Europe, Moovick is your reliable partner. Their expert planning, professional packing services, and secure transportation make them a top choice for a stress-free move. Whether you're moving locally or internationally, Moovick has the experience and expertise to ensure a smooth transition to your new home.
Don't let the challenges of moving overwhelm you. Choose Moovick and experience a hassle-free move that allows you to focus on the excitement of starting a new chapter in your life.