Painting Services in the Netherlands

Painting improves a home's aesthetics and preserves the structure's exterior against environmental wear. The activities involved in house painting in the Netherlands may be unclear and demand a lot of questions answered. However, getting an excellent painting service is not a complex one at all. For a square meter space, an average expense of €10-€12 may be required without materials. Of course, this average cost covers the labor cost, painting equipment, and cost of permit as required by the painting project.
The paint cost may be the main differentiator in the total price you pay. If you want fancy designer paint, you can expect to pay higher in procuring the paint materials needed than the labor cost. Regardless, some other important factors determine the cost of painting services.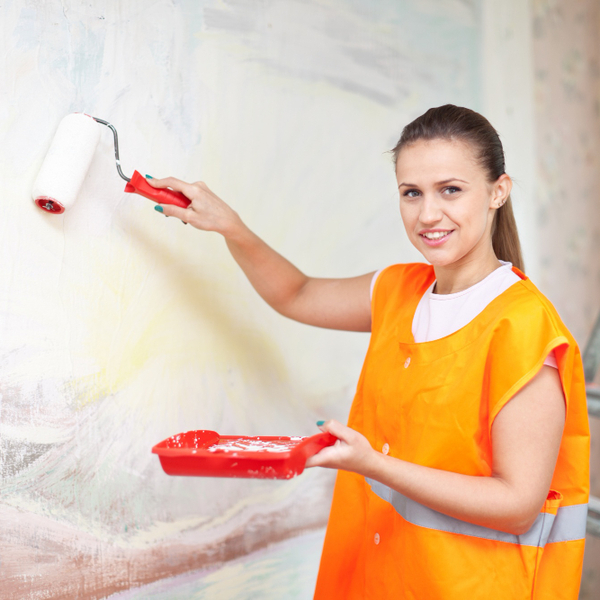 How It Works
Post task
Post your task details and description on our website or app
Get offers
Receive offers from nearby service providers in PDF format with booking link
Discuss
Use Moovick Messenger to discuss details and choose the best option based on ratings and reviews
Book
Book and get your task done effortlessly
Check out other home improvement services
Use Cases

Vinayak
Best service received
Delivery partner was very friendly and flexible. He was hard working and made sure that all assemblies are done correctly. I would recommend all to use Moovick for relocation service.
Relocation:
Service detail:
Home Move, furniture and boxes
Cost:

Shamsul
Moovick offers a very high standard of professional service
They completely hand hold you through out the process. Its like almost being with you in person. I was coordinated for my case by "Misha" and the communication was crisp and clear. Strongly recommend.
Relocation:
Service detail:
Home Move, furniture and boxes
Cost:

Geetika
I had a very comfortable and good experience
The customised delivery support was very prompt over WhatsApp (communication in English which was super helpful). I was able to arrange a very last minute delivery of something I found on Ebay (for a sunday morning). The driver was also very helpful and went the extra mile helping with things that weren't necessarily a part of the service. Highly recommended to try this!
Relocation:
Service detail:
Furniture pickup & Assembly
Cost:

Claudia
Excellent experience
I sent the WhatsApp well after 'after hours' and Misha from Moovick support was extremely efficient and helpful. This was a last minute booking from our side as our confirmed moovers had to cancel and i was so pleasantly surprised that within minutes Misha had confirmed that Olek would be available! Olek you guys were amazing thank you so much for being efficient and so friendly! Will definitely recommend and use this service next time.
Relocation:
Service detail:
Home Move, furniture and boxes
Cost:

Satish
Excellent support provided
They helped us decide the appropriate size of the transport vehicle based on the number of items. The transport vehicle was very good and also the driver was very helpful. A 10 out of 10 for everything. I would definitely recommend the service.
Relocation:
Service detail:
Home Move, furniture and boxes
Cost:

Patrick
The driver and helpers were very professional and quick in the entire process
The decisions for splitting and loading between two vehicles were made on the go and the assembly service was also good. Thanks to moovick for being in constant communication for support. Highly recommend the service.
Relocation:
Service detail:
Home Move, furniture and boxes
Cost:

Varun
The only reasons I am giving 5 stars
All in all, I have had a very smooth experience with LP support team, and would absolutely recommend the platform to anyone; ESPECIALLY, if you are new to the city, don't speak German and need support in English, or are on a budget with moving within the city. The price is very reasonable for the service offered, of course this might be quite dynamic considering your package, but we ultimately pay for the service and trust, I believe!
Relocation:
Service detail:
Furniture transport & Assembly
Cost:

Sharmin
I highly recommend this service for a reasonable price
Great customer support through WhatsApp even on holidays. Moovick helped me move from Munich to Hamburg very easily. The driver was very professional and punctual. To be honest, this is the best customer service I have experienced in Germany. 💯
Relocation:
Service detail:
Home Move, furniture and boxes
Cost:

Laura
Excellent service!
Kamran went above and beyond! He understood exactly what I needed. Communication was always quick and smooth. I am very picky with the services I receive and he exceeded my expectations! Thank you, Kamran!
Home improvement:
Service detail:
Cost:
Exterior Painting Cost Factors
Dimensions of the painting project
The size of the project may be the major factor that determines the cost of painting. The rule of thumb says that you will pay higher if painting a larger surface area. The larger the area, the more paint will be required, and the higher the material costs. A larger surface area also means more time and effort spent on the project, which will contribute to the overall cost, particularly, if you are paying per hour.
Here is an estimated cost of painting based on the dimensions:
| | |
| --- | --- |
| Surface area (sq. meters) | Average cost (Eur) |
| 93 | €1,365 to €3,640 |
| 100 | €2000-€5000 |
| 139.4 | €2,044 to €5,460 |
| 185.8 | €3,000 to €7,280 |
| 232.3 | €3,402 to €9,100 |
| 278.7 | €4,081 to €10,920 |
The variance in prices of the same dimensions may be slightly influenced by the number of rooms, sections, and partitions in the total square area.
Prep work
However, the cost of preparation work can be completely avoided with the extra benefits of DIY effort, but it can also significantly increase exterior house painting costs. Preparation work (prep work) may include activities like patching holes, repairing cracks, removing old paints, sanding, etc. There are no fixed prices for prep work, but its cost determinant is dependent on the nature of the surface to be painted, and the degree of prep work required.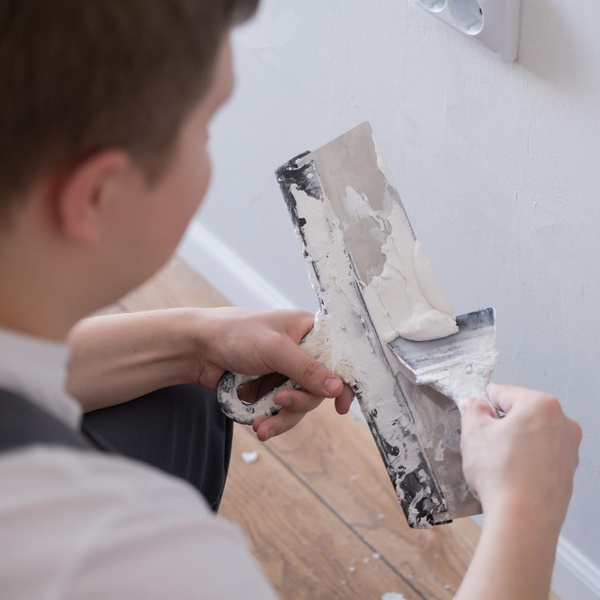 Type of surface
Exterior surfaces are of different materials and conditioning. Each type requires different methods of painting and prepping which affect costs.
Wood siding: wood siding is common in many structures and the cost of exterior painting services of wood siding may be around €640 - €2730. Wooden surfaces do require a ton of preparatory work to make the final outlook surreal. Cracks and gaps must be filled to prevent moisture, and it may require sanding to smooth out rough spots.
Stucco: The cost of painting an exterior of stucco siding lies between €1270 and €5460. Stucco surfaces often have textured or uneven surfaces, which might require multiple coats of paint to perfect.
Brick: Brick painting sustains quality for a long time, so it requires cleaning and possibly pressure washing to remove dirt and mold. Homeowners can expect to pay €3190 to €9100 for an exterior of brick siding.
Metal: The smoothness of metal surfaces makes painting straightforward, and involves less prep work, if any. Exterior house painting of metal siding is expected between €364 to €3185.
Vinyl: Specialized vinyl paint is recommended for adhesion on vinyl surfaces because of its smoothness. It will cost €550 to €3200 to complete home painting services for this siding.
Composite: Composite materials, like concrete or engineered wood siding, have the advantage of less painting stress. An average cost of €450 to €2730 will do for the exterior with composite siding.
Labor cost
Labor cost is a significant factor that determines exterior house painting cost. The wages paid per square meter or hour can vary based on project complexity and particularly with different exterior painting companies. Many times, the labor cost is already embedded in the overall quotes you get, and the number of days required for completion is also outlined. In the Netherlands, you should plan about €10 to €40 per square meter for labor costs, while also considering cases of working at extreme heights. It is highly encouraged to get quotes from different contractors to understand what reasonable labor price is required for your project, and to make sure you are not over bidded as a function of skill and expertise.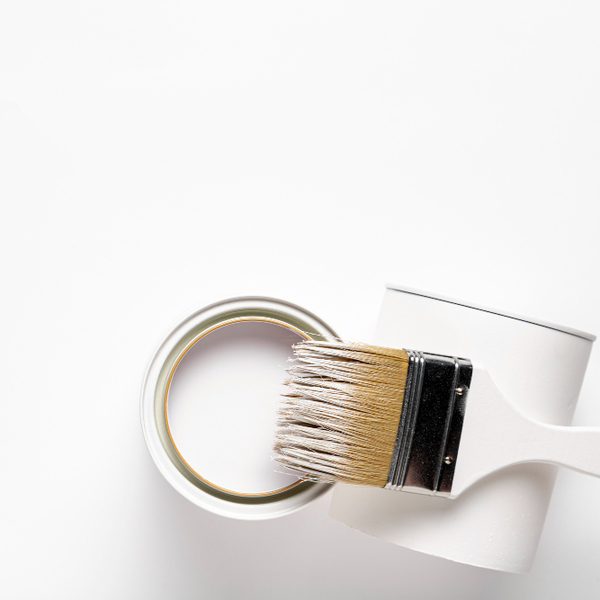 Why choose us?
Experience is the key of success and that's what our service providers have in abundance
50+
cities across


Painting Project type
Painting doors and windows within a house painting project also drives the price a great deal. Doors are a critical part of a home and they require detailed painting to bring its beauty to life. For instance, you may be quoted €3,300 for a whole-house exterior painting project that has 3 doors and 7 windows. That may be a €500 increase from a similar project with 2 doors and 5 windows. On the other hand, a partial exterior painting project focuses on selected building parts such as trims, decks, selected siding, fences, etc., hence, the cost of a partial painting project type is expected to be lesser.
Below is an outline of the expected percentage increase in cost due to project type:
Whole House Painting: 20% - 40% increase
Partial Exterior Painting: 10% - 20% increase
Repainting and Maintenance: 5% - 15% increase
Restoration and Historic Preservation: 30% - 60% increase
Stucco or Masonry Painting: 15% - 30% increase
Exterior Door or Window Painting: 10% - 20% increase
Paint material
When looking to make an intricate design, pattern, and decoration, the material required for such a project may significantly raise the overall cost of it. It may involve the use of substances such as gold leaf, Swarovski crystals, or metallic pigments, which are very expensive Items. The average cost of materials commonly used for intricate paint designs is outlined below.
Silver Leaf: €50 - €100 per sheet.
Copper Foil: €30 - €60 per roll.
Mother of Pearl: €5 - €20 per piece.
Embossed Stencils: €10 - €30 per stencil.
Crushed Glass: €15 - €30 per container.
Metallic Paints: €15 - €40 per container.
Pearlescent Pigments: €10 - €25 per container.
Acrylic Gems and Rhinestones: €5 - €15 per pack.
Specialty Brushes: Brushes €10 - €25 per brush.
Gold Leaf: €60 - €100 per sheet (varying by size and karat).
Swarovski Crystals: €0.50 - €2 per crystal (varying by size and quality).
Geographic location
Locations with high demand for painting services often attract higher costs because of the unavailability of contractors. The exterior painting companies are very busy, and they adjust prices to balance the many demands for their services. You may wonder why the quote you get is insanely high for such a small project you have, this is because the time to spend on yours may not be worth it when they have other higher gigs with higher profit returns. Therefore, they resort to pricing you up to scale. The cost of transporting painting companies from a location of lesser demand can also become significant.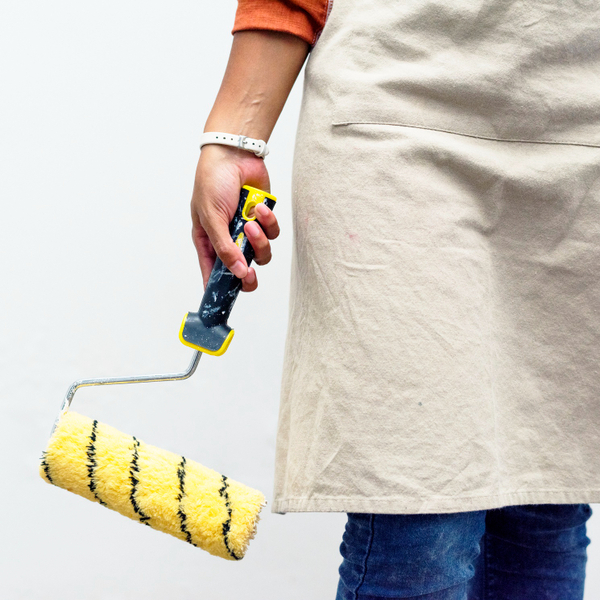 Permits
Many commercial painting projects and certain residential projects require specific permits and licenses. The cost of licensing also amounts to the total quote you get from a contractor. You are encouraged to communicate with your contractor and ask questions for a full understanding of the permit position applicable to your project.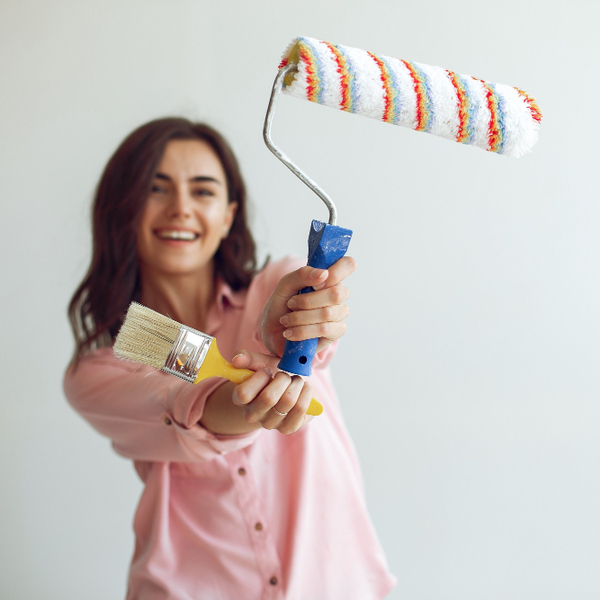 Paint Finishes and Additional Services
As the common saying goes, painting is extensive, applying the paint is only a part of the job. If you request additional services such as furniture clearing and moving of objects, you may have to pay extra. Special paint finishes also attract extra purchases which all sum up to the total cost.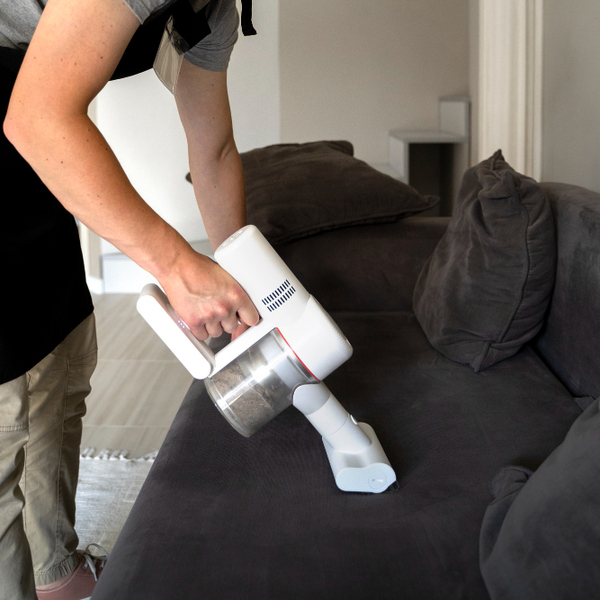 Types of services from painting experts on Moovick
Exterior painting
Involves applying paint to the outer surfaces of a building, which can be seen by the public and passersby. A house exterior is often exposed to environmental wear, weather element, grafting, impact, and abrasion. Because of this exposure, exterior surfaces need to be painted and repainted over time when they are no longer serving and their appearance begins to fade. Painting experts on Moovick specialized in exterior house painting, and are professionals who are passionate about giving an exterior the look that serves its purpose.
Interior painting
The inside and the sheltered portion of a building is the interior. The Interior is less exposed to weathering as it is shielded by the building's roof and by the exterior. Interior paintings are primarily for enhancing the look and for the display of personal emotions. Painting of ceilings, interior walls, doors, cabinets, and shelving, are common examples of interior painting projects.
Commercial painting
A commercial painting focuses on enhancing the appearance of structures intended for business purposes. It entails painting spaces used for business and other non-residential functions. Commercial painting often necessitates obtaining permits and is best done by a professional house painter. You will receive tailored services that address the necessary permits and licensing required for your project from the painters on Moovick.
Materials for house painting
A variety of painting materials evolve daily as demands for succinct, and unique result keeps increasing. Science and art also give birth to new materials over time. Below is a list of presently used paint products:
Acrylic Paint
Oil Paint
Watercolor Paint
Tempera Paint
Gouache Paint
Spray Paint
Enamel Paint
Latex Paint
Chalk Paint
Acrylic Gouache
Canvas
Paper
Wood
Fabric
Plastic
Masonite
Cardboard
Stone
Clay
Gesso
Watercolor Paper
Yupo Paper
Canvas Panel
Hardboard
Linen
Silk
Acetate Sheet
Plexiglass
How to choose your best painter (How to leave a request)
Are you asking yourself questions like 'What are the painting services near me?'
You can receive multiple quotes and then book your preferred painter services on Moovick with just a few clicks.
Have an account with us.
Then, 'post a task'.
You will find the 'post a task' button at the top right corner. Post the details of your assignment, and describe the extent of the painting service you require. Once done, you will start receiving offers from multiple painting companies.
You can use the Moovick messenger to discuss with the painting contractors and choose your desired professional.