Moving company in Maastricht

Today, Maastricht is a city swarming with visits from all over the world, and many of its residents are ex-pats from Europe and beyond. Not just because of the standard of living, there, but also the calibre of education it carries as an academy district. If you're planning on moving to or from Maastricht, you may want to consider hiring a reliable and professional moving company Maastricht to help with your move.
It's a huge action moving to Maastricht, and it goes with a lot of emotional and physical stress. At Moovick, we gladly serve to help by connecting you with an outstanding moving company in Maastricht for your moving demands, and also many service providers for cleaning, repair, painting, handyman, and various home improvement needs.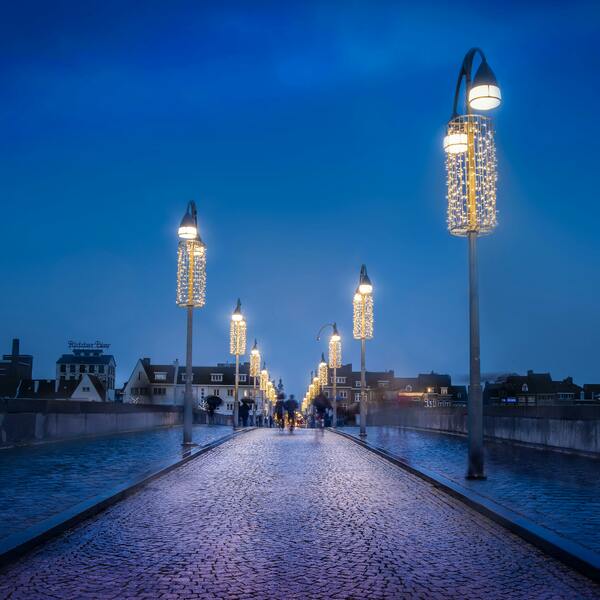 How It Works
Post task
Post your task details and description on our website or app
Get offers
Receive offers from nearby service providers in PDF format with booking link
Discuss
Use Moovick Messenger to discuss details and choose the best option based on ratings and reviews
Book
Book and get your task done effortlessly
Select your moving package
All packages includes Driver, Vehicle, fuel and taxes
Economy
For Individuals looking to get tasks done affordably
Android and iOS App for posting your task
Access to 1700+ reviewed and verified Service Providers
Limitless Chats & Negotiations
Book Now Pay Later option
Moovick Support in selecting professionals
Premium
For Premium Individuals & Businesses
Book on-the-go with a 3-minute booking process
Work only with Moovick assigned Premium Movers with 4,7/5,0 or higher ratings
Moovick's personalized premium dashboard
Live Tracking of your goods
Moovick's premium support throughout the task
Comprehensive insurance
Multiple free reschedulings
Possibility to directly invoice your employer / job centre through Moovick
Packing Material (on request)
Business
For SME Business Entities
All in Premium
Dedicated Account Manager to understand your personalized needs
Customized Transport Solutions with LTL and pooled cargos
Personalized route optimization to ensure maximum savings
Discounted rates for recurring orders
Storage Facility (on request)
Contact us
Check out other home improvement services
Why choose us?
Experience is the key of success and that's what our service providers have in abundance
50+
cities across


Full service from Moovick when you move
Moovick provides a comprehensive service, and to its beauty, we make it all flexible.
We provide excellently competing moving services in Maastricht that cater to individuals' and businesses' urgent relocation within and outside the city, assuring secure and safe mobility, all within reach with just one tap. We are renowned for the superior service received and we guide you through all processes like we are with you in person.
We provide a resource of handymen, for cleaning, painting, junk removal, repair, kitchen assembly and disassembly, hauling, flooring, a man with a van, and gardening. These are aids you could employ even before and after the intended relocation. As an individual looking for extra muscles around the home, here is where you get them all, with ease, by mere type-walking on your phone.
What Moovick offers is an adaptable plan. Based on your projects, we have a range of services to suit customers of all kinds and we give space for option picks of the service to optimize cost. Feel free to explore all elements to your advantage.
Interesting things you would want to know about Maastricht
Maastricht is a merry, big city in the southeastern part of the Netherlands. It's a calm and modest province with a colorful landscape and occupies about 123,000 residents of the Netherlands. It is a good thing to know that Maastricht is a cultural district, so you are never treated as a foreigner, living there.
Living as an ex-pat exposes you to a lot of fascinating settings and the beauty of nightlife. We can talk about attractive structures, skyscrapers, museums, heritage buildings, and city corners of relaxation to mention a few.
Maastricht has a small population, so finding a place to stay doesn't involve many tricks. Although it could be very pricey downtown, it is still feasible to find a reasonable one in the city center. If you're a student, you might prefer to rent a room in the city rather than the very pricey housing that your institution provides. As a young professional, it is also a good idea to consider getting a flatmate. With that, you can cut costs and get far more decent accommodation even downtown the district.
Transportation is easy, but you have to plan against the traffic of early morning and the major work closing hour. To that, you can consider taking bikes and bicycles on most of your short trips. If you don't have the money to buy a new bike, there are numerous places in the city where you can get a second-hand one at a lesser price. You can also take public transportation, a taxi, and a car or boat which are readily available anytime every day.
Almost all living in Maastricht understand English, and you won't have trouble with communication. However, if you feel the need to learn Deutsch to blend in well, we can recommend you a good tutor.
Maastricht is the second oldest city in the Netherlands
Dating back to history, Maastricht was first mentioned as a region in the 7th century, following the creation of Nijmengen in 19BC. There is a debate over which of the two cities would be the oldest, as Nijmegen was known to be abandoned because of war, for a while till the creation of Maastricht in 500 BC. Maastricht is one of the oldest cities to explore in the Netherlands and its historic background holds its heritage to date.
Belgium is 3km away from Maastricht
Maastricht is close to the Belgium border and is approximately 1.864 miles from the city center. That's almost a stone's throw if you are good at throwing. Just that you would set a new record.
Maastricht gave birth Euro
The 1991 Maastricht Treaty of the European Union signed by its 12 members gave birth to the Euro, which is the uniform currency, aimed to strengthen the collaboration of the European communities.
Working In Maastricht
The northern part of Maastricht is where you will find most of the industrial activities in the metropolis, but the center is also rich with many business hubs The city keeps a diverse economic structure which makes it a helping place for many industries to thrive. If searching for work, You can work in finance, logistics, engineering and manufacturing, and distribution, and there are many more opportunities to explore in the city.
It doesn't involve many hacks to find a desired job in Maastricht. All you need to do is to make the internet your friend and do it like you mean it. You might need to rebuild your CV and make that resume look more attractive. It is not a rocky road getting there. All you need to do is invest patience to find the perfect fit.
FAQ
1. Are there any extra fees I need to be aware of?
At Moovick, we're transparent with our fees, which means there are no hidden fees! Upon selecting a service that suits your needs, our platform shows you the total cost of it, so you can proceed with the payment.
2. How much on an average move to Maastricht from another city?
We offer many moving company choices for moving to Maastricht, and each one offers a different price range depending on your moving requirements. That is, the pricing you get depends on where you are moving from, how many items are you carrying, what type of moving vehicle will you need, and where exactly in Maastricht are you moving to.
You can make use of our online calculator, which you will find on the homepage to get an average quote for moving from any city to Maastricht and use it to see also, how big you are saving by fulfilling your moving needs with help of our service providers here on Moovick.
3. I would like to save money on this move. What can I do to keep the price low?
A successful move can be expensive. Here are a few tips to help save cost:
Treat your move as a business expense if you are self-employed.
You may be entitled to claim for at least some of your moving expenses from tax as you relocate to Maastricht. Check with your accountant or Maastrich's (Tax Office) for further advice.
To reduce the cost more, discard unnecessary items – Now's the time to go through all your belongings and donate or discard that, which you don't need or can't use anymore.
Sell some of your belongings. Selling some of your belongings will help to lower your moving bill. It might make more sense to buy some items in Maastricht instead of taking them with you.
4. What if something breaks?
Moovick connects you with a team of professional movers who are excellently accrued with the skill set to safely move your item and its fragile to Maastricht. Our moving companies in Maastricht have individual private liability insurance, and the insurance they provide covers any item breakage or damage costs. However, if you have really expensive items which you cannot afford a minor scratch on, you can opt for packaging service from the movers. Of course, it is at a higher cost, and the mover will take full responsibility for your belongings in and out.
5. How far in advance do I need to book a move?
You want to book your move as soon as all your details are in place and you can do so. The rule of thumb is to book your move ideally 3-4 weeks in advance during peak seasons. You will immediately receive feedback on your offer, so at least a week before the move is recommended.
It is easier to connect with movers through Moovick as opposed to a traditional moving company in Maastricht.
6. Can my furniture be disassembled and reassembled?
Your medium to large-sized furniture can be disassembled and reassembled to help complete the move as safely and efficiently as possible.
This helps to keep your items intact and helps to prevent damage during transport. Beds, tables, chairs, cabinets, etc are examples of furniture that may need to be disassembled and reassembled.
| | |
| --- | --- |
| 💰Min moving price - 39 EUR | 🤝Business services - available |
| 💰Max moving price - 80 EUR | 🌐Where to order the service - moovick.com |
| 🚚Other moving - Haarlem, Leiden, Amsterdam, etc. | 📲App - for Android, IOS |
| 📍Short distance - up to 100km | 💶How to make a payment - 100% or part of the booking amount |
| 📍Long distance - more than 100km | 💳Payment systems - debit and credit cards, online banking Sofort, Ideal, cash |
| 🛠Additional services - cleaning, handyman, (dis-) assembly of furniture | 🕐Working hours - set by the client |
Experience your move!
Wether its domestic or international, we plan a stress free experience for you and your loved ones