Moving company in Munich

Moovick - moving company for comfortable move
Moovick teams are friendly and flexible and will help you throughout every step of the process. If you are planning to move to Munich, Germany, we offer personalized plans to suit all your needs and become the biggest help you need for your relocation.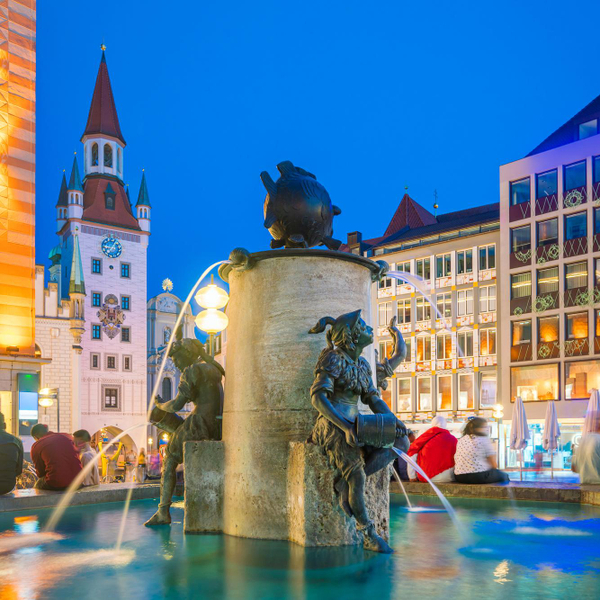 How It Works
Post task
Post your task details and description on our website or app
Get offers
Receive offers from nearby service providers in PDF format with booking link
Discuss
Use Moovick Messenger to discuss details and choose the best option based on ratings and reviews
Book
Book and get your task done effortlessly
Check out other home improvement services
Why move to Munich?
Today, Munich is one of the cities in the world swarming with visits from every part of the globe. It is not just because of the ease of living there, but also the cultural influences and the caliber of education it enjoys as an academy district.
Munich ranks 11th as the city with the best quality of life in the world, and a plan for moving in alone conjures its excitement. That means; an opportunity to explore another beauty of life, an extreme level of relaxation, a better employment structure for higher income, a calm international environment, and of course a better word for climate conditions. Munich enjoys a very low crime rate, and that allows you to sleep at night mostly leaving your door unlocked.
Uncover many essential things about Munich and why it is an ideal place for visit and relocation.
Let us discuss a little about the weather.
The weather
As expected, it is mostly cold and mild temperatures all year round with a little extremity experienced in January. The weather in April can also be snowy, and you won't find it hard to see flowers blooming all around you during spring. Munich is blessed with moderate and comfortable weather conditions. The explicit presence of water in some parts of the city makes it windy and a little cloudy at times, but you will surely enjoy the shiny time, especially if you choose to feel the moment with sunbathing. It's not harshly cold though, particularly if your daily power is not being derived from the sun.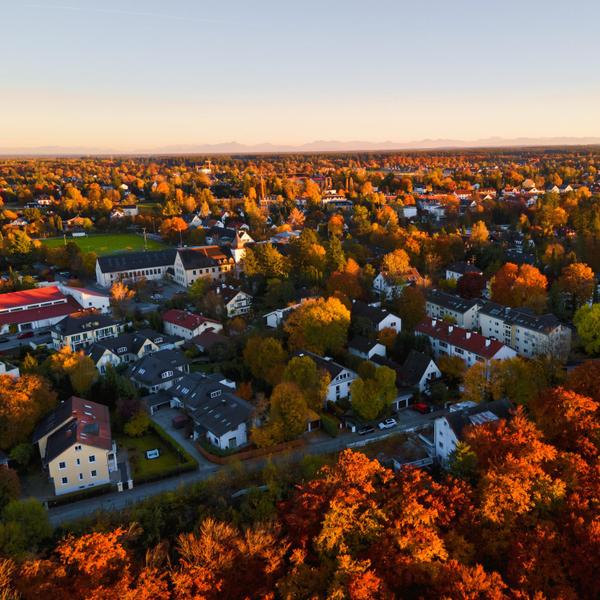 Public transport in Munich
Transportation is relatively good and reliable compared to other neighboring metropolises, but as for traffic, you have to plan against the flow of early morning and 5 pm, which is the major work closing hour.
There is a good train network within and outside of the city and you can also take bikes to the train stations if you a far from them. It's a common practice to use a bike in Germany, so you are not mistaken if you consider taking bikes and bicycles on most of your short trips. This will soften your transportation experience and even make you care less about parking space. You can also take public transportation, such as a taxi or a bus which are readily available anytime every day. Having a personal car is also an added advantage, but since almost everywhere is bikeable, we can consider it as air resistance in Munich.
Having mentioned these two important factors of moving to Munich, now, let us take you through the daily pros and cons of living in the city.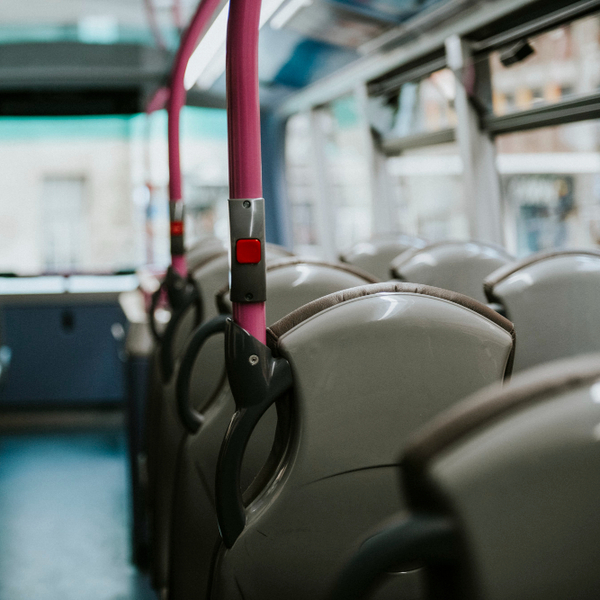 Why choose us?
Experience is the key of success and that's what our service providers have in abundance
50+
cities across


Pros of living in Munich
Munich is a merry, big city in the state of Bavaria. It's a calm and modest province with a colorful landscape and occupies about 1.6 million residents of Germany. It is a good thing to know that Munich is a cultural district, so you are never treated as a foreigner, living there.
Living as an ex-pat exposes you to a lot of fascinating settings and the beauty of architecture. We can talk about the attractive beer life, the historic structures, museums, heritage buildings, and city corners of relaxation to mention a few. These are cool places for waving off weekends and for spending your spare time.
You cannot find Sports and outdoor activities lesser in Munich, and it tends to grow better daily. The landscape and the presence of some geographic features such as mountains also support many uncommon sports to become common in the city. If you are great at cycling, hockey, hiking, skiing, climbing mountains, and playing tennis, then you are surely a good fit for Munich's sports life. It is also the home of Germany's best football club – Bayern Munich – and the people proudly carry the pride all around Europe.
Almost all living in Munich understand English, so you can't have trouble with communication. It is however okay to learn Dutch to blend in well with the cultural standard, but you can survive with basic and conversational English.
The city keeps a diverse economic structure which makes it a central hub for many industries to thrive. If wanting to work, You can work in finance, engineering, manufacturing, and distribution, and there are many more opportunities to explore in the city.
It doesn't involve many hacks to find a desired job in Munich. All you need to do is to make the internet your friend and do it like you mean it. You might need to rebuild your CV and make that resume look more attractive. It is not a rocky road getting there. All you need to do is invest patience to find the perfect fit.
Nightlife in Munich
Munich is a city that never sleeps, and its nightlife extends till 5'o clock in the morning. This is when most night scenes close, to getting prepared for a new day's activities which start at 8 am. Considering it is an academic region, the collaboration of students and other residents makes the nightlife in Munich exciting and fun full. There are hundreds of bars, clubs, discos, traditional pubs, and modern pubs which keep the district alive. Even if you are the intro type, the sound of music around you, and the presence of beer parties at every instant will tell that you are not in a boring environment.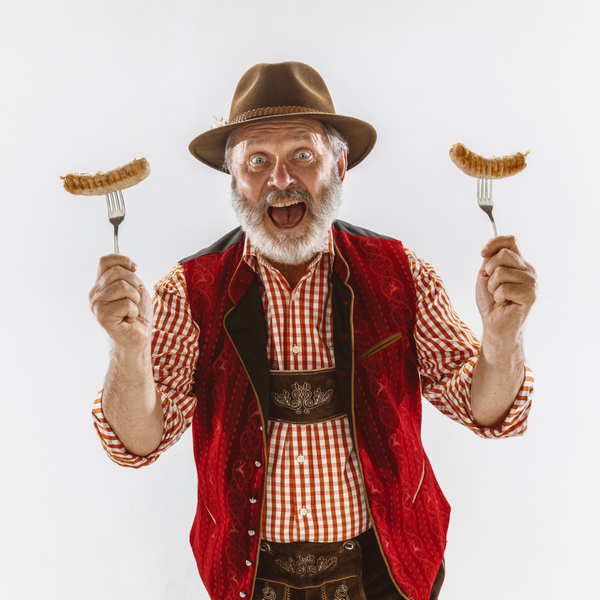 Cons of living in Munich
The major setback of living in Munich is its high cost of living induced by the high cost of acquiring accommodation. Munich is a city where size does not matter in housing, and you can spend one-third of your income procuring one. You might consider yourself lucky to get a shared, 29 square meter room for 600€ / month, and it might go as high as 1200€ - 1500€ / month for an unfurnished 2-bedroom apartment.
However, here are a few tips you could use based on your reasons for moving.
As a student, you might prefer to stick to the housing that your institution provides, rather than renting an unreasonably priced room in the city. If it's not feasible and the city is your only option, it's better to avoid its center and go for lesser ones downtown. You should also consider getting a shared apartment and do every other thing that could help to cut costs as low as possible. Luckily on this note, there are some housing districts specifically for students and they have been outlined to make accommodation easier for learners.
As a young professional, it is also a good idea to consider having a fellow professional flatmate. Getting a widely spaced apartment with a garden is hard to come by so you might start crossing it off your mind. Living with relatives and friends also helps, as it takes away the burden of looking for housing even if it is for a short time till you start sharing the bills to pay. Solo living can be insanely expensive and it is an income breaker, no matter how high you are learning.
Healthy living in Munich
Of course, you need to make plans for healthy living! You are also advised to register with a regional doctor as soon as you move in. You can opt for major health insurance institutions available for health insurance options and which liability policy is suitable for you based on your reasons for relocation. Surprisingly, getting healthcare in Munich is very low in price and easily accessible for both ex-pats and indigen.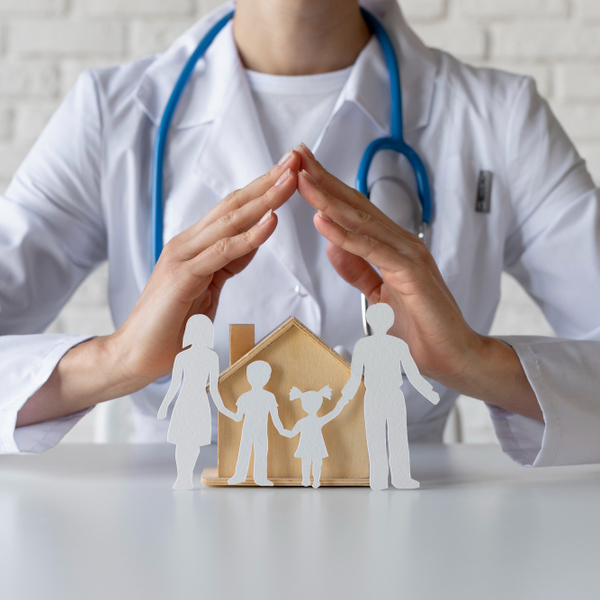 Need to move to Munich?
It's a huge action moving to Munich, and it goes with a lot of emotional and physical stress. If you are willing to settle there and you need help with the moving process, look no further.
Here at Moovick, we gladly serve to help by connecting you with an outstanding moving services that will take the weight of your relocation within and outside Munich, assuring secure and safe mobility, all within easy reach from your device.
We are renowned for the superior service received and we guide you through all processes like we are with you in person.
We provide a resource of handymen, for cleaning, painting, junk removal, repair, kitchen assembly and disassembly, hauling, flooring, a man with a van, and gardening. These are aids you could employ even before and after the intended relocation.
Want to pick up more cities to move to? See other destinations 👉Moving to Düsseldorf, Moving to Frankfurt, Moving to Koblenz.
FAQ
1. Do you provide insurance?
The movers, moving to Munich, provide individual transport and liability insurance on all properties they help you move, down to the smallest pin, and you do not have a reason to worry about the safety of your stuff from their end.
Moovick rather connects you with a team of professional Munich movers who are excellently accrued with the skill set to move your luggage and it's fragile to Munich, safely.
The insurance they provide covers any item breakage or damage costs. However, if you have really expensive items that you cannot afford a minor scratch on, during the transport, you can otherwise opt for packaging service from the movers. Of course, it is at a higher cost, and the mover will take full responsibility for your belongings in and out.
2. Why should I hire a professional mover?
It has always been a rocky road moving one's possession through the busy and non-busy days of Munich, Germany. Those who are daring enough to have tried affirmed that the stress and risk of not moving with professionals are at a greater cost than seen, and it is never recommended.
3. Do you provide international moving?
That's a resounding yes! Our logistic outreach is near imperfection if we fail to provide arrangements for the principal challenge of moving operations, which is, relocating internationally.
We have a wide range of solutions according to your need, ranging from 'international moving from Germany' to Spain, Italy, and Norway, and international moving from the Netherlands.
You can access our homepage, where you will find explicitly, in detail, the moving options available and how to explore them to your advantage.
4. What day is the cheapest to hire movers?
All days are equal and with equal opportunity across our services. That is, you will not pay the movers higher for the busiest days of work, and neither will you pay less, in different circumstances. You get to access equal pricing all days of the week, all year round, as dictated either per hour or per kilometre.
However, let us note that weekends and public holidays in Munich tend to fill up quickly on the mover's tabs, and you might have to bid your way, reasonably with a higher price to get your spot fixed. This is based on availability, and it is a game of chance.
5. Do you have a handyman or cleaning service?
Moovick offers an extensive resource of handyman and cleaning services across Munich at your reach. If you have been living in, or, you just made a relocation to Munich and you want some repairs and cleaning done best for you, we'd provide a bunch of handyman and cleaning services ready to answer your call at a snap.
This range of services includes painting, gardening, junk hauling, and kitchen assembly. You can find a list of these providers on our homepage to make your bookings and get them to respond to your needs.
6. For how long do I need to order a move?
It is advisable that you book your move, ideally 3 to 4 weeks, before your actual move date. You will immediately receive feedback on your offer here on Moovick, so at least a week before the move is recommended.
Also, our moving company Munich might get their schedule filled up quicker than you think, but between 3-4 weeks, you will be able to save your spot with whichever you choose and focus on other stuff that matters to your move.
| | |
| --- | --- |
| 💰Min moving price - 20 EUR | 🤝Business services - available |
| 💰Max moving price - 66 EUR | 🌐Where to order the service - moovick.com |
| 🚚Other moving - Leipzig, Dortmund, Berlin, etc. | 📲App - for Android, IOS |
| 📍Short distance - up to 100km | 💶How to make a payment - 100% or part of the booking amount |
| 📍Long distance - more than 100km | 💳Payment systems - debit and credit cards, online banking Sofort, Ideal, cash |
| 🛠Additional services - cleaning, handyman, (dis-) assembly of furniture | 🕐Working hours - set by the client |
Use Cases

Vinayak
Best service received
Delivery partner was very friendly and flexible. He was hard working and made sure that all assemblies are done correctly. I would recommend all to use Moovick for relocation service.
Relocation:
Service detail:
Home Move, furniture and boxes
Cost:

Shamsul
Moovick offers a very high standard of professional service
They completely hand hold you through out the process. Its like almost being with you in person. I was coordinated for my case by "Misha" and the communication was crisp and clear. Strongly recommend.
Relocation:
Service detail:
Home Move, furniture and boxes
Cost:

Geetika
I had a very comfortable and good experience
The customised delivery support was very prompt over WhatsApp (communication in English which was super helpful). I was able to arrange a very last minute delivery of something I found on Ebay (for a sunday morning). The driver was also very helpful and went the extra mile helping with things that weren't necessarily a part of the service. Highly recommended to try this!
Relocation:
Service detail:
Furniture pickup & Assembly
Cost:

Claudia
Excellent experience
I sent the WhatsApp well after 'after hours' and Misha from Moovick support was extremely efficient and helpful. This was a last minute booking from our side as our confirmed moovers had to cancel and i was so pleasantly surprised that within minutes Misha had confirmed that Olek would be available! Olek you guys were amazing thank you so much for being efficient and so friendly! Will definitely recommend and use this service next time.
Relocation:
Service detail:
Home Move, furniture and boxes
Cost:

Satish
Excellent support provided
They helped us decide the appropriate size of the transport vehicle based on the number of items. The transport vehicle was very good and also the driver was very helpful. A 10 out of 10 for everything. I would definitely recommend the service.
Relocation:
Service detail:
Home Move, furniture and boxes
Cost:

Patrick
The driver and helpers were very professional and quick in the entire process
The decisions for splitting and loading between two vehicles were made on the go and the assembly service was also good. Thanks to moovick for being in constant communication for support. Highly recommend the service.
Relocation:
Service detail:
Home Move, furniture and boxes
Cost:

Varun
The only reasons I am giving 5 stars
All in all, I have had a very smooth experience with LP support team, and would absolutely recommend the platform to anyone; ESPECIALLY, if you are new to the city, don't speak German and need support in English, or are on a budget with moving within the city. The price is very reasonable for the service offered, of course this might be quite dynamic considering your package, but we ultimately pay for the service and trust, I believe!
Relocation:
Service detail:
Furniture transport & Assembly
Cost:

Sharmin
I highly recommend this service for a reasonable price
Great customer support through WhatsApp even on holidays. Moovick helped me move from Munich to Hamburg very easily. The driver was very professional and punctual. To be honest, this is the best customer service I have experienced in Germany. 💯
Relocation:
Service detail:
Home Move, furniture and boxes
Cost:

Laura
Excellent service!
Kamran went above and beyond! He understood exactly what I needed. Communication was always quick and smooth. I am very picky with the services I receive and he exceeded my expectations! Thank you, Kamran!
Home improvement:
Service detail:
Cost:
Experience your move!
Wether its domestic or international, we plan a stress free experience for you and your loved ones