Moving from
Germany to Bulgaria
How It Works
Post task
Post your task details and description on our website or app
Get offers
Receive offers from nearby service providers in PDF format with booking link
Discuss
Use Moovick Messenger to discuss details and choose the best option based on ratings and reviews
Book
Book and get your task done effortlessly
Moovick is an all-in-one platform that provides clients with on-demand, professional Service Providers for moves and home renovation jobs in real-time for their day-to-day needs.
Car (Taxi / Combo)
Perfect for small boxes, airport pick ups and luggage transfer.
Van (7-17 m3)
Great for moving studio or one bedroom apartments with basic furniture items and boxes.
3.5T Truck (20-24 m3)
Best for 1-2 bedroom apartments, small homes moves and commercials goods.
7.5T (+) Trucks
Best for 2 to 3 room apartments and upto 10 standard size pallets
Select your moving package
All packages includes Driver, Vehicle, fuel and taxes
Economy
For Individuals looking to get tasks done affordably
Android and iOS App for posting your task
Access to 1700+ reviewed and verified Service Providers
Limitless Chats & Negotiations
Book Now Pay Later option
Moovick Support in selecting professionals
Premium
For Premium Individuals & Businesses
Book on-the-go with a 3-minute booking process
Work only with Moovick assigned Premium Movers with 4,7/5,0 or higher ratings
Moovick's personalized premium dashboard
Live Tracking of your goods
Moovick's premium support throughout the task
Comprehensive insurance
Multiple free reschedulings
Possibility to directly invoice your employer / job centre through Moovick
Packing Material (on request)
Business
For SME Business Entities
All in Premium
Dedicated Account Manager to understand your personalized needs
Customized Transport Solutions with LTL and pooled cargos
Personalized route optimization to ensure maximum savings
Discounted rates for recurring orders
Storage Facility (on request)
Contact us
Use Cases

Vinayak
Best service received
Delivery partner was very friendly and flexible. He was hard working and made sure that all assemblies are done correctly. I would recommend all to use Moovick for relocation service.
Relocation:
Service detail:
Home Move, furniture and boxes
Cost:

Shamsul
Moovick offers a very high standard of professional service
They completely hand hold you through out the process. Its like almost being with you in person. I was coordinated for my case by "Misha" and the communication was crisp and clear. Strongly recommend.
Relocation:
Service detail:
Home Move, furniture and boxes
Cost:

Geetika
I had a very comfortable and good experience
The customised delivery support was very prompt over WhatsApp (communication in English which was super helpful). I was able to arrange a very last minute delivery of something I found on Ebay (for a sunday morning). The driver was also very helpful and went the extra mile helping with things that weren't necessarily a part of the service. Highly recommended to try this!
Relocation:
Service detail:
Furniture pickup & Assembly
Cost:

Claudia
Excellent experience
I sent the WhatsApp well after 'after hours' and Misha from Moovick support was extremely efficient and helpful. This was a last minute booking from our side as our confirmed moovers had to cancel and i was so pleasantly surprised that within minutes Misha had confirmed that Olek would be available! Olek you guys were amazing thank you so much for being efficient and so friendly! Will definitely recommend and use this service next time.
Relocation:
Service detail:
Home Move, furniture and boxes
Cost:

Satish
Excellent support provided
They helped us decide the appropriate size of the transport vehicle based on the number of items. The transport vehicle was very good and also the driver was very helpful. A 10 out of 10 for everything. I would definitely recommend the service.
Relocation:
Service detail:
Home Move, furniture and boxes
Cost:

Patrick
The driver and helpers were very professional and quick in the entire process
The decisions for splitting and loading between two vehicles were made on the go and the assembly service was also good. Thanks to moovick for being in constant communication for support. Highly recommend the service.
Relocation:
Service detail:
Home Move, furniture and boxes
Cost:

Varun
The only reasons I am giving 5 stars
All in all, I have had a very smooth experience with LP support team, and would absolutely recommend the platform to anyone; ESPECIALLY, if you are new to the city, don't speak German and need support in English, or are on a budget with moving within the city. The price is very reasonable for the service offered, of course this might be quite dynamic considering your package, but we ultimately pay for the service and trust, I believe!
Relocation:
Service detail:
Furniture transport & Assembly
Cost:

Sharmin
I highly recommend this service for a reasonable price
Great customer support through WhatsApp even on holidays. Moovick helped me move from Munich to Hamburg very easily. The driver was very professional and punctual. To be honest, this is the best customer service I have experienced in Germany. 💯
Relocation:
Service detail:
Home Move, furniture and boxes
Cost:

Laura
Excellent service!
Kamran went above and beyond! He understood exactly what I needed. Communication was always quick and smooth. I am very picky with the services I receive and he exceeded my expectations! Thank you, Kamran!
Home improvement:
Service detail:
Cost:
Things to know before moving to Bulgaria
As we elaborate on many topics in this FAQ, this section goes through some simple yet necessary things that you should know before proceeding to Bulgaria:
Prices are fixed: Even though it's similar in Germany, many countries' culture involves a little bargaining. In this country, prices are fixed so bargaining isn't welcomed.
The Bulgarian currency isn't Euro: Even though located in Europe, its currency isn't Euro, it's the Bulgarian Lev (BGN).
Free Wifi: As a common, or not-so-common practice in other countries, many public areas there have free wifi.
Shaking their head means "Yes", and nodding means "No": As confusing as it may seem, Bulgarians tend to answer yes and no different from other cultures. If you're not sure of the answer you're receiving, feel free to ask again.
Keep an ID with you: Police check-ups are regular. It's best if you keep an ID with you if you plan on avoiding any unnecessary issues.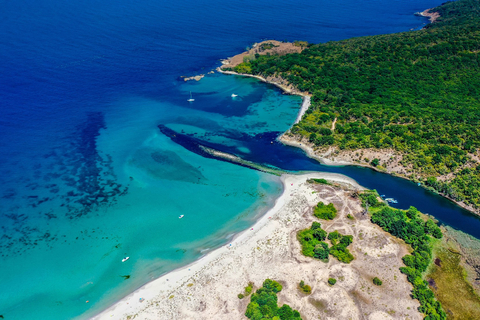 FAQs
Differences between living in Germany vs Bulgaria
Germany and Bulgaria are two different countries when it comes to lifestyle, cost of living, culture, weather and quality of life in general. While living in Germany your days are more work-focused, Bulgarians have a better work-life balance.
Bulgaria is almost 50% cheaper than Germany, allowing people to experience a better lifestyle at a lower cost.
People: Germany vs Bulgaria
While Germans are best known for their punctuality, interest in art, history, and politics, the Bulgarians share somewhat different values. Germans have high expectations in respecting boundaries, order, and structure. Germans are very focused on their work as they usually work long hours.
Bulgarians, on the other side, are known for their hospitality, being friendly, warm, and helpful. Bulgarians appreciate their work-life balance and are a bit more laid down in terms of structure. With high respect for foreigners, they are very welcoming. They love establishing business deals with foreigners - as they consider them more experienced. So, if you are moving to Bulgaria for work, be optimistic about the hospitality!
Cost of living in Bulgaria compared to Germany
One of the most incredible things about living in this country is the cost of living: it's very easy to buy or experience things that are too expensive in other countries. On average, the costs of living in there are about 52% lower than in Germany.
For example, if you need (on average) around 1350€ for monthly expenses in Germany, you could meet your month end in Bulgaria with around 600-700€. This is especially a good opportunity for remote workers from Germany, who get paid a German salary but have way fewer expenses for a living.
EU Citizen: How difficult is it to move to Bulgaria
Moving to Bulgaria as an EU citizen is quite a simple procedure. It does require personal presence at the time of application. Most of the time, the official moving to Bulgaria procedure lasts about three working days. In order to obtain a Bulgarian ID or residence, EU citizens should undertake three steps:
Proof of accommodation: Rental agreements or legal documents that constitute the ownership of a property;
European Health Insurance Card or local health insurance. Costs of Bulgarian local health insurance are on average 75€ for 12 months.
Completing the application documents.
As mentioned, the process is completed very quickly. For example, if you deliver your documents on a Monday at 14:00, you will be asked for a photography process on Tuesday, at 16:00. Your card is ready by Wednesday.
A Bulgarian ID is a precondition for obtaining tax residence. Bulgarian legislation state that an EU citizen can gain tax residency if: They prove that their main interests lie in Bulgaria and if you stay there for 183 days annually.
Moving to Bulgaria: pros & cons
Bulgaria is a beautiful country - there's no doubt about it. But what are some of the main pros & cons of moving to Bulgaria?
Pros:
Quality of Life: Moving to Bulgaria is a positive experience mainly because of its quality of life. With people who are friendly and like celebrating every given event, with perfect weather during summer which allows the experiencing of beautiful nature, and with healthy fresh food - its quality of life is simply great.

Safe Country: This country notes low rates of crimes and police officials seem to have a great record of efficiency. Like many other Balkans countries, Bulgaria also has a sense of community - meaning that your children can play unsupervised outside and you can safely go for walks at any time.
Of course, like any other country, Bulgaria also has its own problems, but one important thing is that society is respectful and trustworthy.

Weather: If you want to live in a country where each season is exactly how it's supposed to be, then moving to Bulgaria is a great decision. Summers are warm and hot, while springs are chiller but still warm enough. Winters are cold (everything is covered in white), while fall is amazing with all its beautiful colors.

Society: Moving to Bulgaria is especially positive because of its people. As earlier mentioned, people are friendly and very welcoming. If you are considerate to learn just a little bit of the Bulgarian language, you will easily integrate into society.
Cons:
Bureaucracy: Bureaucracy seems to be a problem. With only a few digitalized services, moving to Bulgaria from Germany is a bit shocking due to all the paperwork that is needed for the majority of services.

Punctuality: If you read this FAQ from the beginning (which we hope you did), you may remember that we mentioned how punctual Germans are. Well, this isn't exactly the case for Bulgarians. Since they tend to live a more laid-back lifestyle, getting somewhere in time isn't their priority. Don't be surprised if people are late.

Smoking: EU-developed countries are constantly proposing laws and legislations that minimize smoking areas and smoking in general. Even though the smoking inside is banned - many bars and restaurants don't respect that.

Bulgarian Language: If by moving to Bulgaria you want to experience a full package and learn the language as well, you may be exposed to some difficulties. The Bulgarian language is quite difficult, as it also has another alphabet. But, if you learn even a few words - the respect from the Bulgarian people will immediately increase.
Healthcare in two countries: what is the contrast
Healthcare in Bulgaria:
Most public healthcare institutions have some limitations regarding staff, facilities, and other resources. The European Health Insurance Card (EHIC) is valid in Bulgaria as well. As for the private healthcare system, it has grown its medical tourism since it's quite cheaper than other countries in Europe. It is fairly way more advanced than the public sector as well.
As for pharmacies and medications, pharmacies are very frequent on all sides of the country and the medications are also available in sufficient amounts.
Healthcare in Germany:
The free "medically required" public healthcare system is available to all Germans and legal residents of Germany and is supported by social security contributions. Citizens must still have health insurance, either public or private to cover hospital and outpatient care as well as pregnancy.
Private healthcare isn't as popular, as only 10% of people choose such a package. To gain eligibility for private health insurance, you must earn more than €60,750 per year.
Pharmacies in Germany have more restrictions on medicines as they have to be doctor-prescribed, the majority of the time.
What is the contrast?
Public healthcare in Germany is more advanced in comparison to Bulgaria. However, the private sector of health care is quite advanced. Bulgaria's health insurance is compulsory, offering free access to different service packages. In Germany, there is almost universal health insurance coverage.
Health insurance in Bulgaria
If you have a valid European Health Insurance Card from Germany, that is also valid in Bulgaria. This card gives you free medical treatments in public hospitals that have agreements with Bulgarian National Health Insurance Fund (NHIF).
Moving to Bulgaria for work
In recent years, moving to Bulgaria for work is a great opportunity for people in different sectors, such as IT, food, pharmaceutical, energy, tourism, and transportation sectors. Outsourcing businesses have also great potential for career advancement since the workforce is educated, skilled and cheap. Since you're moving to Bulgaria for work, it may interesting to know that this country has political stability, low taxes, and a robust banking system. Typically, a working week counts 40 hours, with 20 days of paid leave per year.
Work Permits:
EU residents are able to work in Bulgaria if they are employed, self-employed, or traveling on business. Moving from Germany to Bulgaria to work means that you don't need a work permit - a certificate of residence works fine.
Tax implications: differences between Germany and Bulgaria
Whether you're moving to Bulgaria for work or moving for a different lifestyle, it is of your interest to understand how taxes work. In Germany income taxes are progressive, meaning that they can rise up to 45% for very high incomes. Otherly known as a 'tax heaven', this country has low personal and corporate tax rates in European Union - both at a flat rate of 10%.
Why move to Bulgaria
Friendly and welcoming people, great weather, fresh and healthy food and drinks, low taxes, and cheap properties are just some reasons you should consider moving from Germany to Bulgaria. In addition, it has become a magnet for foreign investments due to its low costs of taxes - becoming a great place for working opportunities. With perfect weather for each season, amazing beaches and ski resorts are easy to access at any time.
Quality of life in Bulgaria
Moving from Germany to Bulgaria is becoming very attractive because of its flat tax rates. It has low-priced restaurants, hotels, and properties. There's a good education system, with plenty of international schools located in Sofia. It has an amazing nature, with perfect weather for each season. Food and beverages are cheap, healthy, and tasty. Culture is authentic - so you have a lot to see and learn from Bulgarian people. Last but not least, if moving to Bulgaria, rely on optimism about the society, because people there are friendly, warm, and very welcoming to foreigners.
Moving to Bulgaria as a pensioner
Moving to Bulgaria for work has been elaborated, but what about moving to Bulgaria as a pensioner?
Moving to Bulgaria as a pensioner has its sides because it is easy to relocate, properties are cheap and there is great nature to enjoy with amazing weather. In addition, its geographical location makes it very convenient to visit nearby countries. All of these traits make Bulgaria a great place to retire.
But, moving to Bulgaria as a pensioner has its own procedures:
You need to apply for a tourist visa, and rent/buy some kind of property;
Obtain a Visa D;
Get a residence permit.
Advice to move to Bulgaria
Moving to Bulgaria, just like moving anywhere else is a huge step in everyone's life. If you're moving from Germany to Bulgaria, remember to follow all the procedures in order to obtain the necessary permits. Try learning a bit about the culture and people's lifestyles, as they do note some differences. Explore the best options for work or education before moving to Bulgaria, so you have the right expectations. Last but not least, enjoy the weather, nature, and everything that the country is giving.
Nuances of moving to Bulgaria: car re-registration
Moving from Germany to Bulgaria with your car means you can use it for around six months if you have Third Party Liability Insurance. Since Germany is an EU country, fees aren't applicable (import tariff or VAT) for entering the country with your car. After six months, your vehicle needs registration.
Ready for your move to Bulgaria?
Moving from Germany to Bulgaria is an adventure in itself because of all that the country offers. If you decide to move to Bulgaria, international removal company Moovick will serve as your personal assistant on all the packing and booking. We will take away all your stress of moving so that you can focus on having the best time.